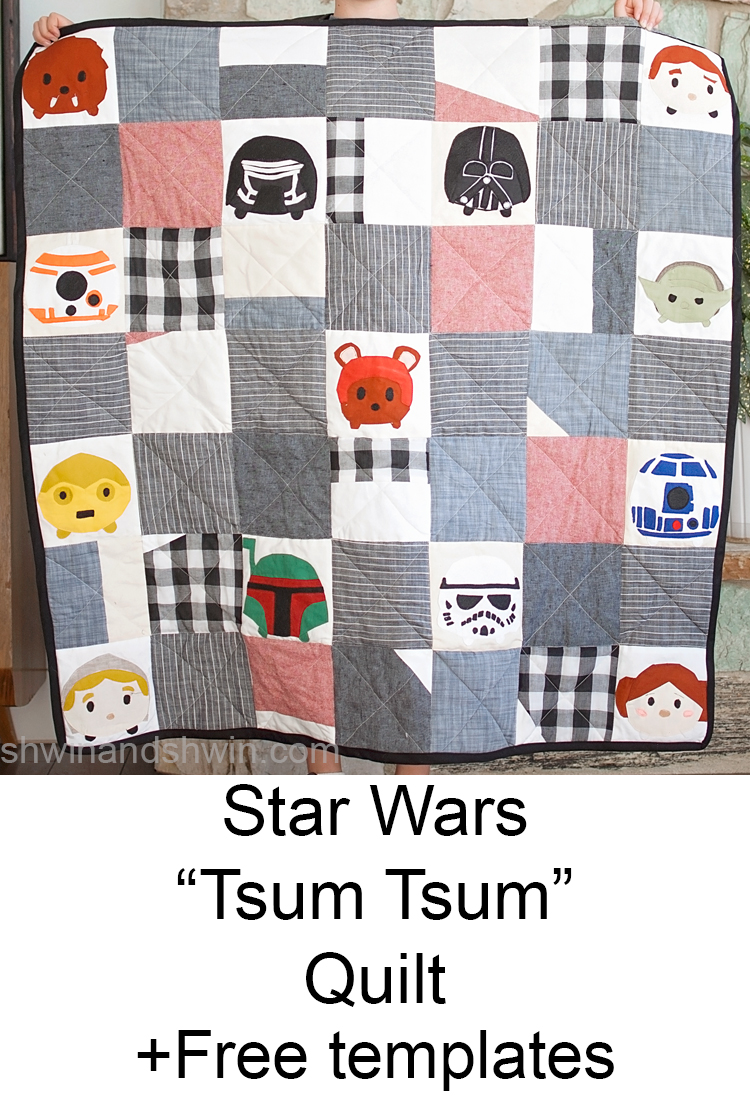 My kids are obsessed with tsum tsum toys from Disney. Like completely obsessed. Which is fine with me really, they are adorable and the kids play with them for hours which is better than being on a iPad, or watching TV. They collect them in the mini plush size and the small plastic toys. So while I was starring at my overflowing stash of scraps. (unable to close the cupboard door anymore) I decided I really needed to start using up my scrap fabric stash and while looking down I saw the cute little stack of tsum tsums and it hit me. How cute would a tsum tsum quilt be? As an extra challenge I wanted to see how many quilts I could make from scrap bin. (currently 1 more is underway) To keep it all cohesive I decided to just do Star Wars tsum tsums on this quilt for Jude. I made templates for the 13 tsum tsum guys I made. The tsum tsums are all appliqués really so you could do whatever you wanted with them, but since we are heading into winter I thought my kids would enjoy lap quilts to cuddle up with.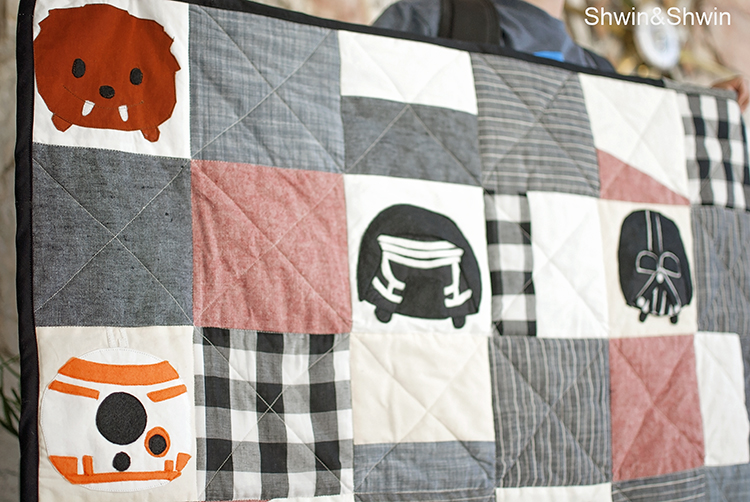 I kept with the scrappy nature and used a mix and match and even pieced blocks to make the quilt.
You will need:
Scraps of fabric in various colors.
I used felt for some of the small and detailed pieces (like the storm trooper and R2D2 and what not)
Freezer paper
Spray starch
Glue stick (optional)
I cut the squares 7″X7″  and I did 7 rows and 7 columns
I don't have exact yardages for you since I used scraps from my scrap bin for everything but I did use 1 1/4 yards for the backing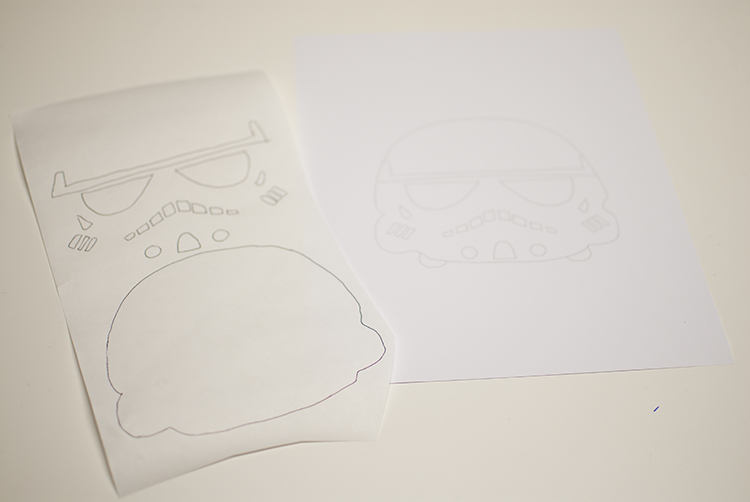 To make the appliquéd pieces with the tsum tsum characters on them, print out the templates. Then using freezer paper, trace all the details separately. So for this storm trooper his head and little feet and all the face details are traced off separately.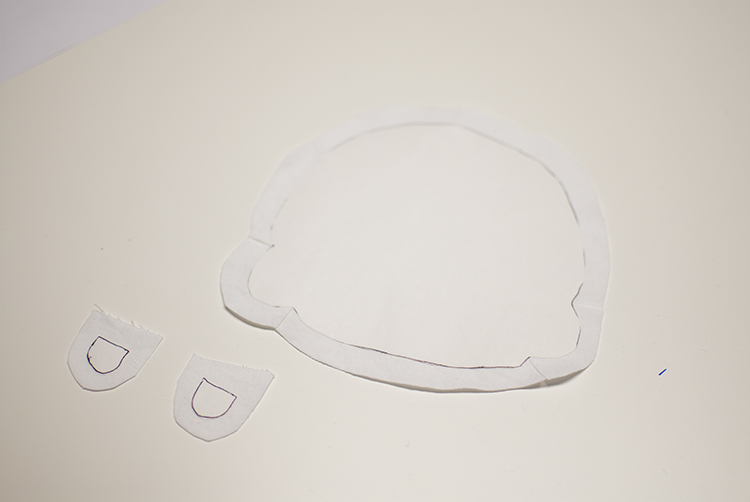 The face and feet were then cut out and ironed on to white cotton. I then cut out around the freezer paper with about a 1/2″ buffer.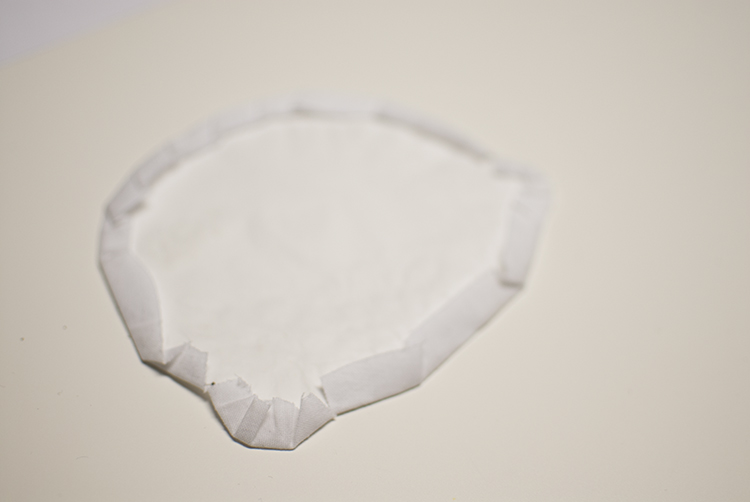 Spray lightly with spray starch and then press all the edges around the freezer paper.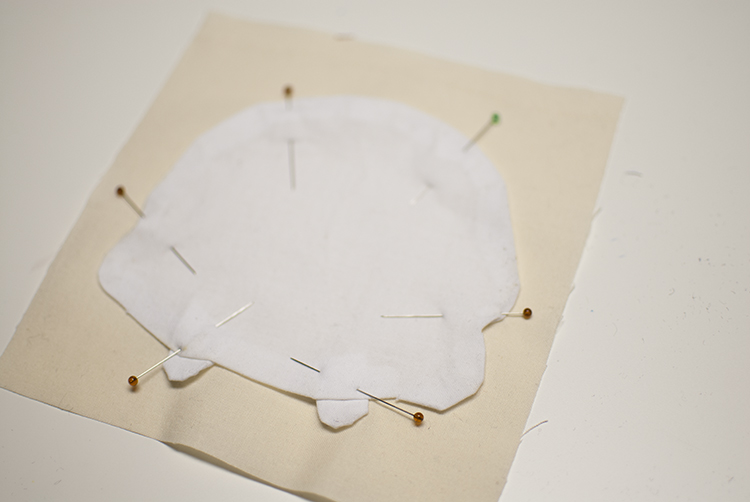 Then place the feet and little head down on a square of fabric.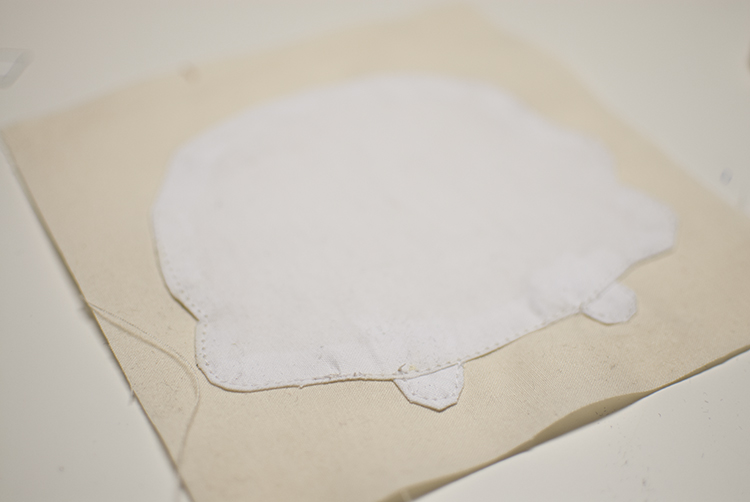 Edge stitch along the entire edge.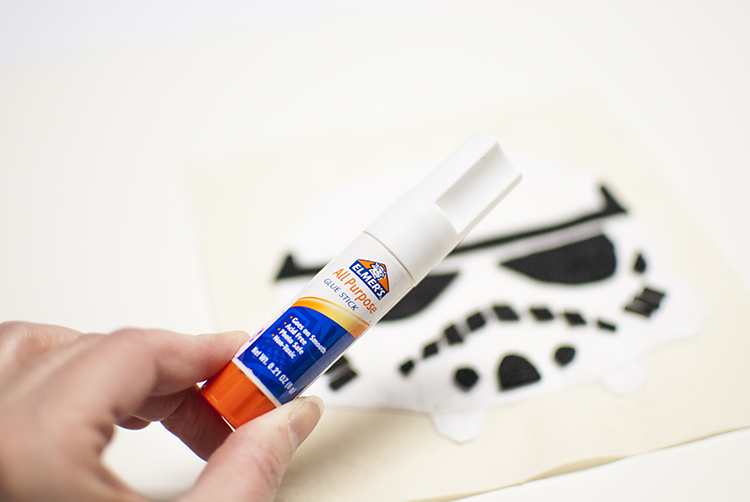 You are going to continue sewing down all the details. For many of the smaller details, like the storm trooper face, I used felt I still ironed on the paper to the felt which makes it way easier to cut out. Then I used a glue stick to lightly dab and stick the small pieces in place so I could sew them down without them moving all over the place.
Then for the quilt it's a simple squares cut and sew.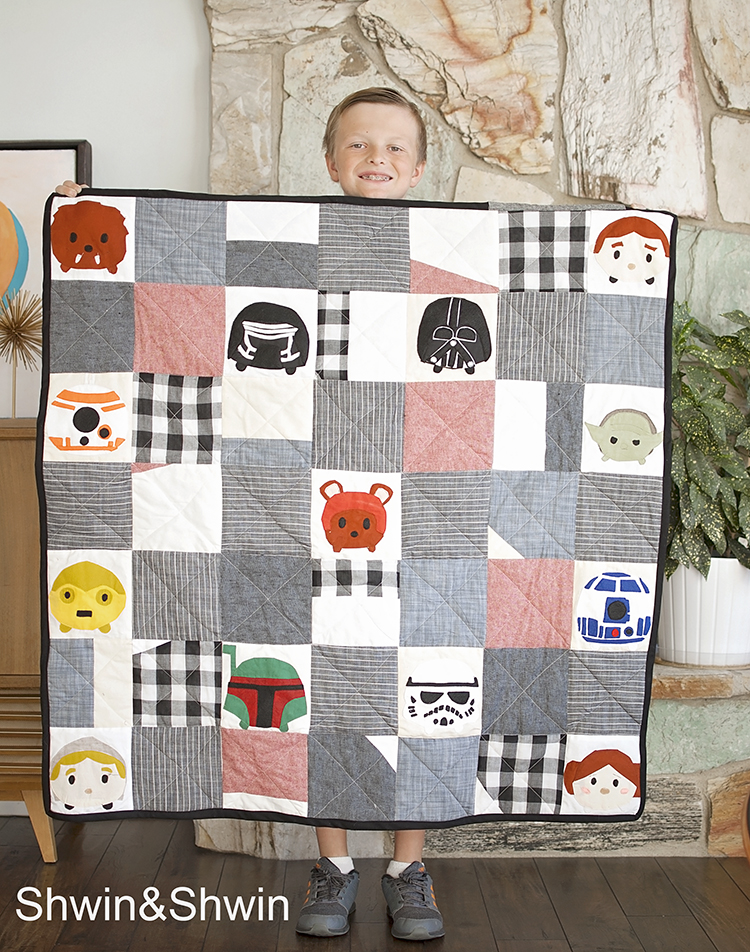 It came together really quickly once the appliquéd squares were done, and then I had one happy boy.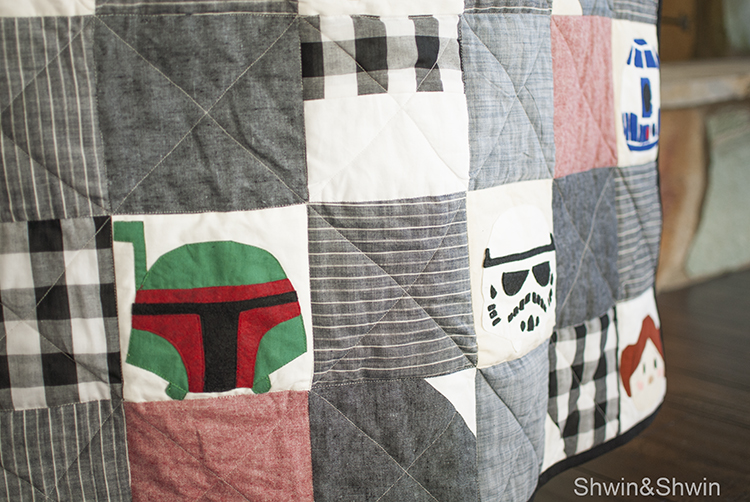 I love the clean simplicity of the tsum tsum designs, and the scrappy fabrics in quilt that have different textures.