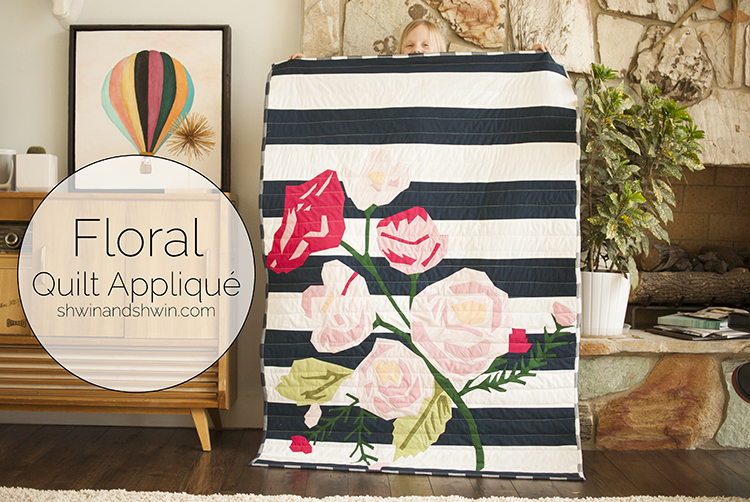 It should come as no surprise by now that I really love quilting, but not traditional pieced quilts. I like the idea of painting with fabric. Designing this floral quilt appliqué was a lot of fun.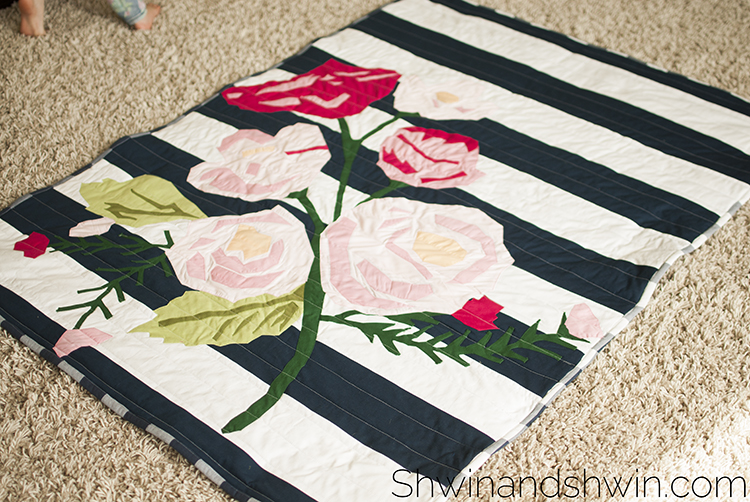 The floral design is about 45″X45″ I made a 45″X60″ quilt since I like how quick and manageable they are to quilt at that size plus they make a great lap size for my kids, or baby gifts. You can however put this same floral design on any size quilt front. It would make a lovely queen size quilt where you could even fit two floral arrangements on it.
Here is a handy guide of quilt sizes so you know what size to make the quilt front.
For my quilt front I decided to make stripes. I cut 5.5″ strips and sewed them together.

For the back I used a buffalo check. I love the stripes, buffalo, and floral combo.
You can find the floral quilt appliqué pattern in my pattern shop here.
Yes there is a small fee for the pattern, although my quilt patterns have been free they take a lot of work and supplies to make so the small fee helps to support them. The older quilt patterns will remain free, new patterns will have a small fee. Thank you for your support.