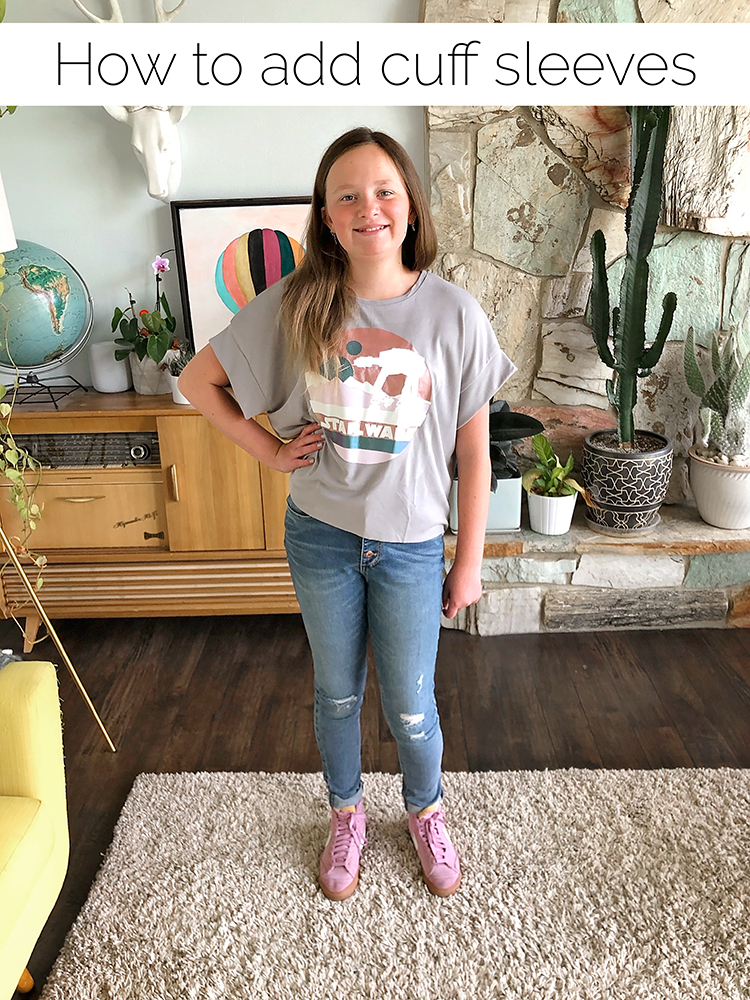 Recently I shared the free pattern for the Oversized Sweatshirt. For May the 4th (be with you) I made my girls star wars shirts and I used the oversized sweatshirt pattern to make this tee for Abbey. I added a simple cuff sleeve for this one and will show you how to add a cuff sleeve to any tee as well.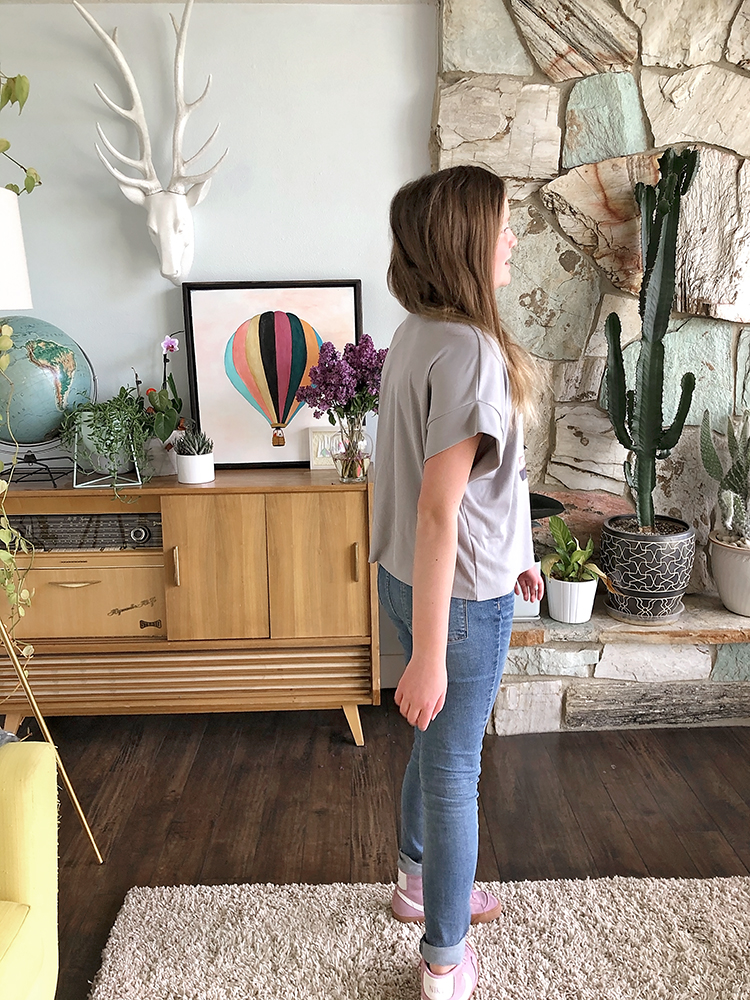 Since the oversized sweatshirt pattern has a bit of a dropped shoulder the cuff sleeve makes a nice short sleeve option for the pattern. I also did a hack for the pattern making it an actual short sleeve and you can see that hack here.
How to make the cuff sleeve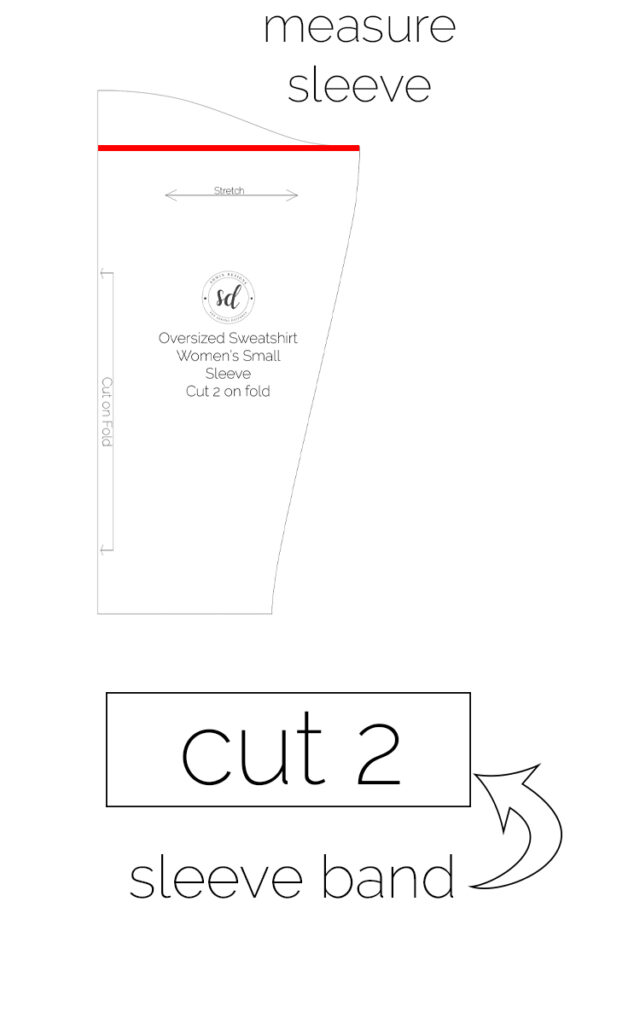 Measure the width of the sleeve from under arm to under arm. In this case since it's cut on the fold I will measure across the pattern and then multiply that number by 2. The pattern is about 9″ (9.12 to be exact but I am ok with the rounding) Multiply that by 2 and I get 18″ Then since the sleeve band will stretch a bit I will multiply that by .90 (to get 90% of the measurement) I get 16.2″ I will again round to a nice whole number and get 16″. My sleeve cuff (or band) will be 16″ wide and I went with 5″ tall for this one. Sew the whole bodice together and then sew the sleeve band just like you do the neckband and sew it to the arm opening stretching slightly to fit. Then done.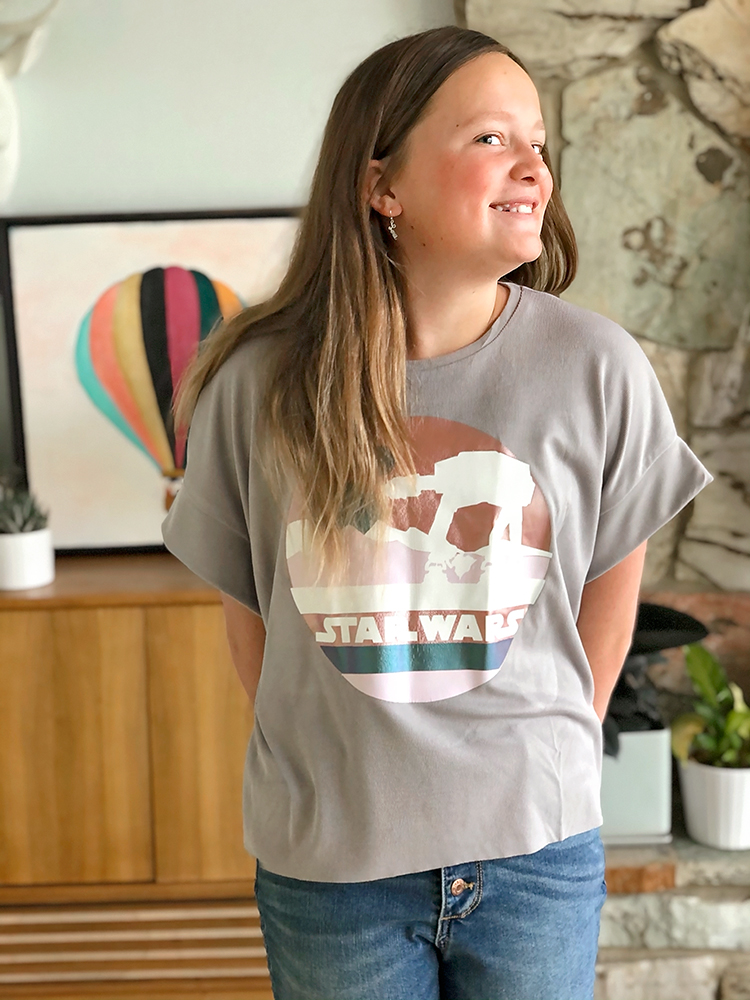 Also if you are interested in the graphic I made one in photoshop, it's a PDF and you can cut it out by hand of upload it to a program to cut it out.