This is a Sponsored post written by me on behalf of Comfort Zone® products for SocialSpark. All opinions are 100% mine.
You may have caught my post on cats… and the product we tried out on cats. The same great product is also available for dogs. Comfort Zone® with D.A.P.® which is great because I am dog lover. They just complete our family. When my husband and I got married he said he didn't know if we would ever have a dog. Then after some convincing, he decided maybe someday we would have a dog. Then on a whim of a weekend we fell in love with a friends puppy and found out there was one last puppy left in the litter… so we took him.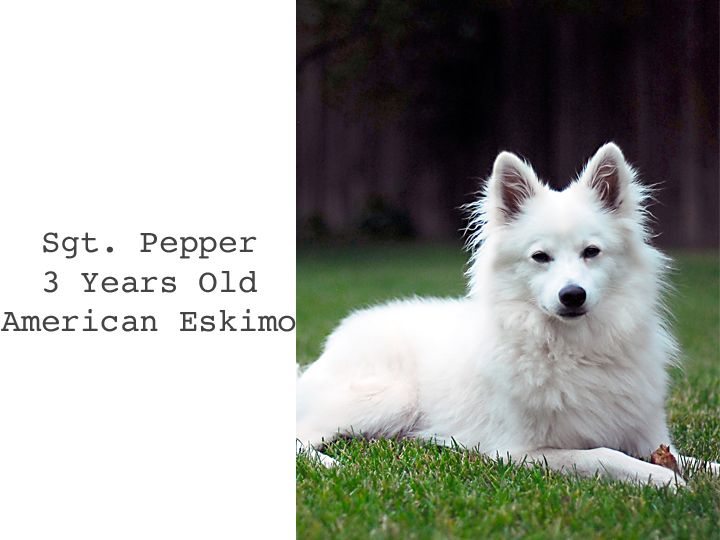 Sgt. Pepper joined our family and we never looked back… Ok that's a lie, the first 6 months was rough. I looked back everyday thinking maybe we made a horrible mistake. Abbey was a baby, Jude was a toddler and I was left puppy training a cute but obnoxious puppy. I wish I had known about this product then.  Comfort Zone® with D.A.P.® helps with the puppy to home transition my mimicking the natural pheromones that help pets feel calm and safe in the new environment. This can help with all the puppy whining, chewing and soiling. Although Pepper did out grow this phase of puppy hood and we survived and love him even more our story continues…
My husband took Pepper into the groomer to get a hair cut and he came home with a new dog… true story. 
Loveable, cute and short little Sampson joined our family this Spring. (don't worry he brought Pepper home too) When he saw Sampson up for adoption he realized that very few people were likely on the market for a 6 year old dog. So he had a soft spot for the dog who had just lost his owner and brought him home. The hard part about introducing an old dog into a new environment for us was making him feel safe and secure. He would guard his food with his life, he was terrified of thunderstorms and lawn mowers, and vacuums, and he was mighty protective of chew toys. This is where the opportunity to try out Comfort Zone® with D.A.P.® really came in handy. We used the plug in unit and plugged it in right over by the dogs food dishes. Within a week we noticed that Sampson was no longer growling, barking or charging at Pepper over the food. (they have their own bowls, but Sampson would guard them both) Sampson seemed much more laid back and both dogs were able to eat without one of us standing between them. 
About 2 weeks into trying out the product we got hit with a big thunderstorm. The Sampson that was jumping up on our bed and whining all night a few weeks earlier was now calm and sleeping peacefully, he didn't seem bothered at all by the storm and we could all sleep well. 
Both dogs are excessive barkers, and we didn't notice any change with the barking. Although they do bark to protect the house (even if they do feel they are protecting us from a kid playing down the street, or a neighbor out working on their garden) 
All in all I would say if you have a dog or puppy with stress related behavior problems, such as barking, whining, soiling, chewing or digging, I think Comfort Zone® with D.A.P.® is worth a try. 
You can also follow along with Comfort Zone® with D.A.P.® on Facebook for more information and to get involved in the conversation!