After designing the Glass Onion Top, I kept thinking how it would be so perfect in a cotton gauze with pom pom trim. Then my mind would not stop thinking about it. When I was testing up the long sleeve version I thought… Let's go for it. And OH. MY. GOODNESS. It is everything I dreamed it would be. Cotton Gauze is awesome!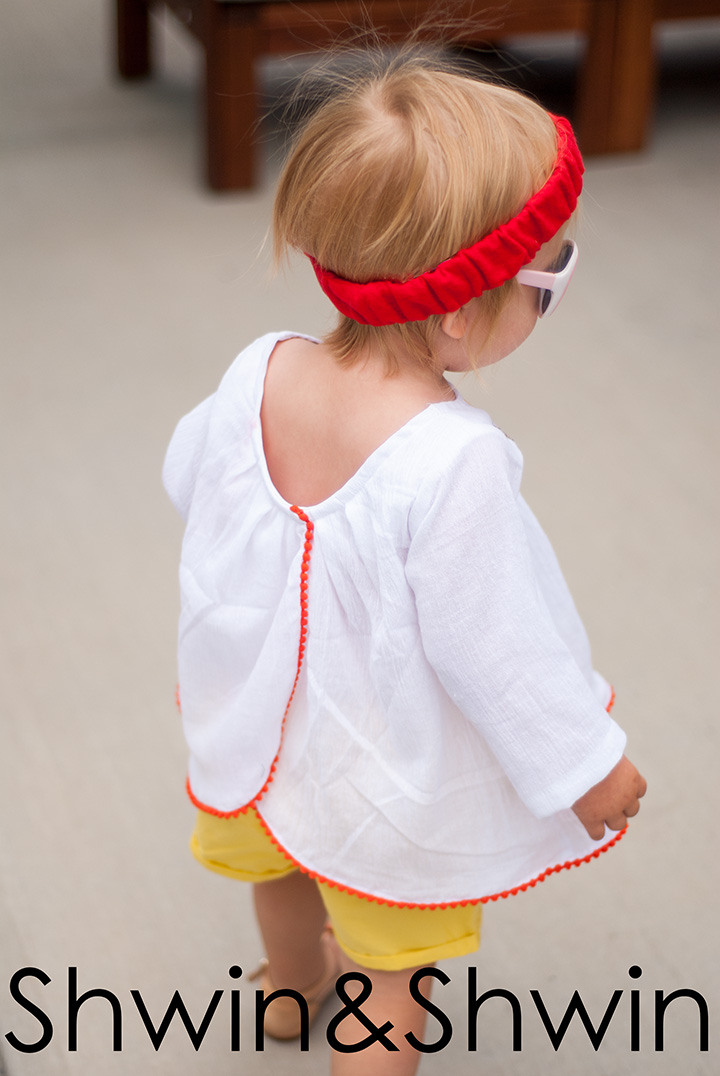 Cotton gauze doesn't have a lot of structure since it is super soft, so the pleats kind of get a little lost, the the pleated back does add to the soft cloud like appearance so it was still totally worth it, and I mean seriously mini pom pom trim?? Gah! I love it.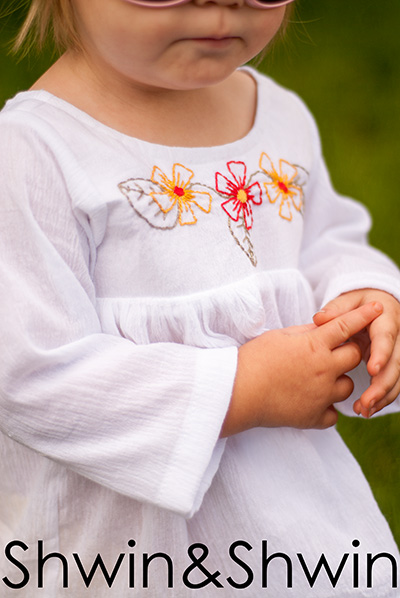 I embroidered the front bodice with a quick little floral design. I used an iron on pattern that I altered just a little because I wanted rounded leaves… To embroider on the gauze I cut out a front bodice piece from fusible interfacing and stuck that to the back of the bodice. Then it was stable enough to embroider and it made the bodice less see through which is good 🙂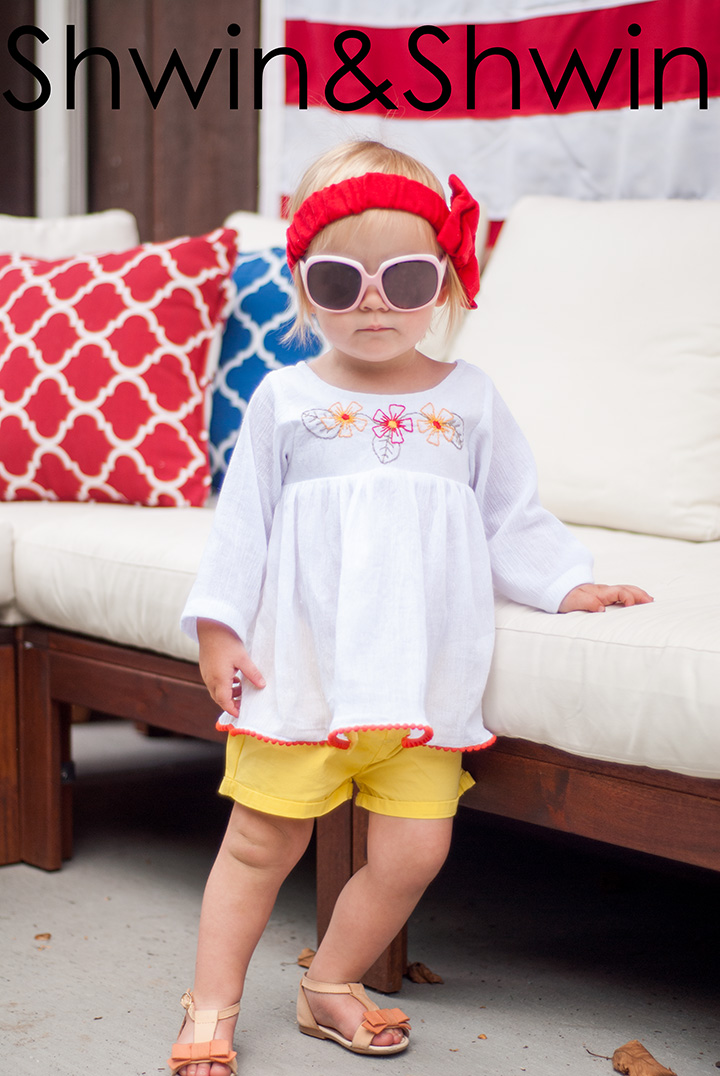 The top is a dream, so light and airy paired with shorts it totally works for summer even in the long sleeve but the long sleeves are perfect for fall and winter coming up. I have some cozy fall prints ready to sew up in the long sleeves.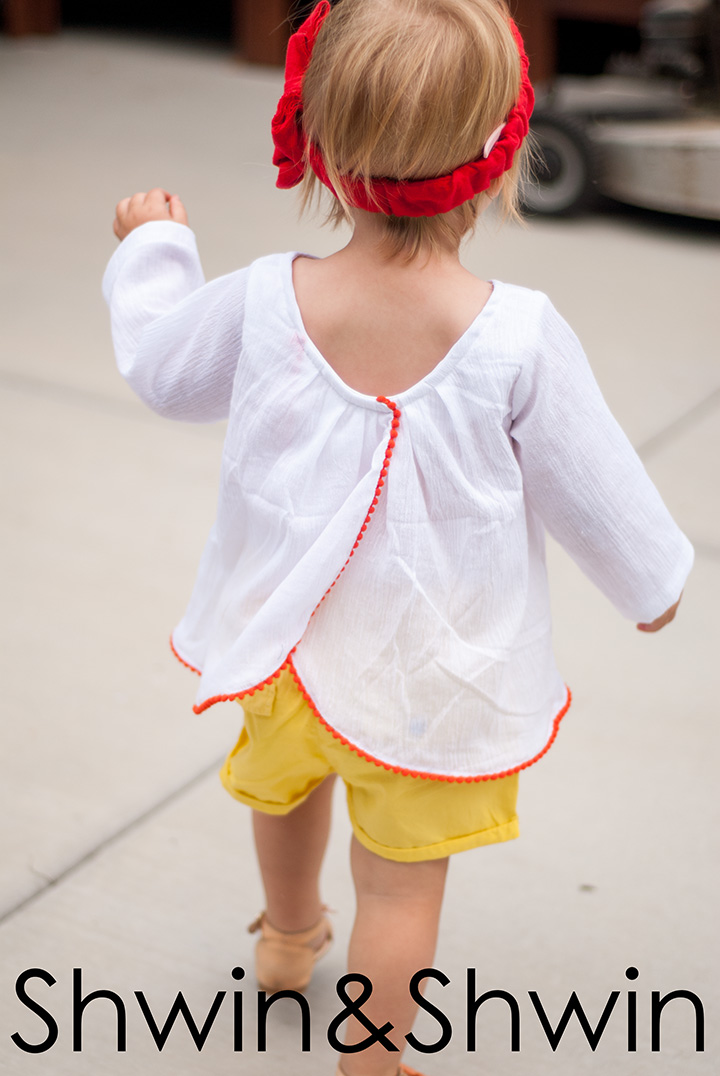 Overall the top was exactly what I wanted and now I kind of want her to wear it everyday… is that weird?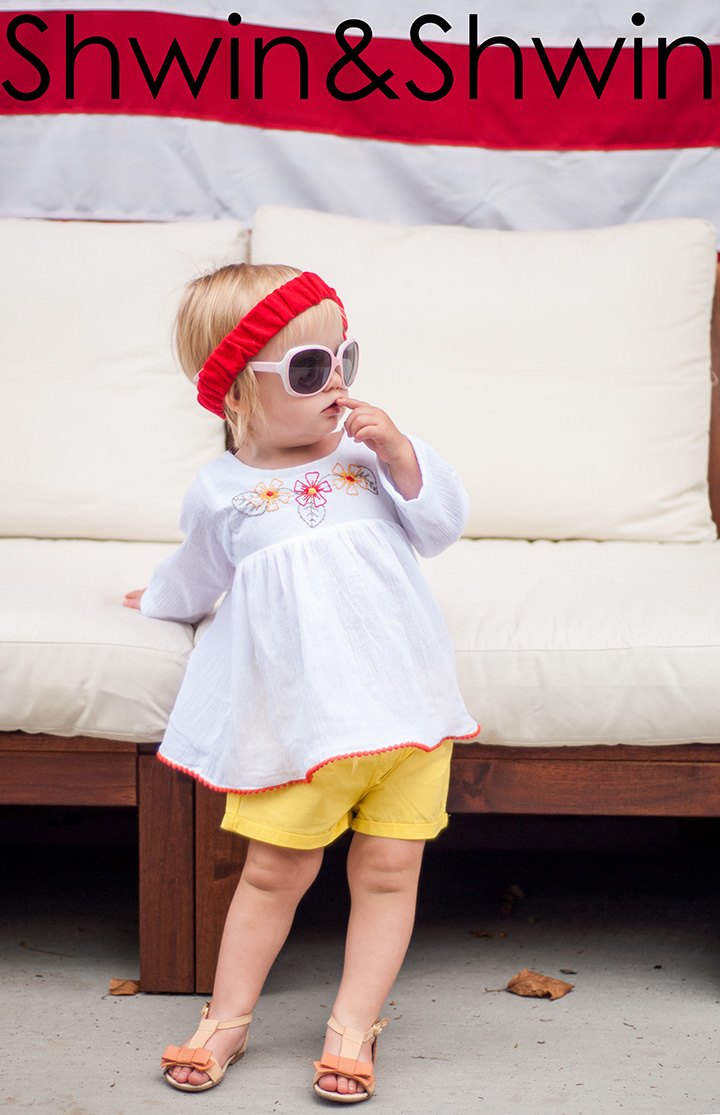 Top || Glass Onion Top Pattern || Shwin Designs
Fabric & Trim || White cotton gauze || Mini Orange Pom Pom || Joann Fabric
Headband || Just something I whipped up