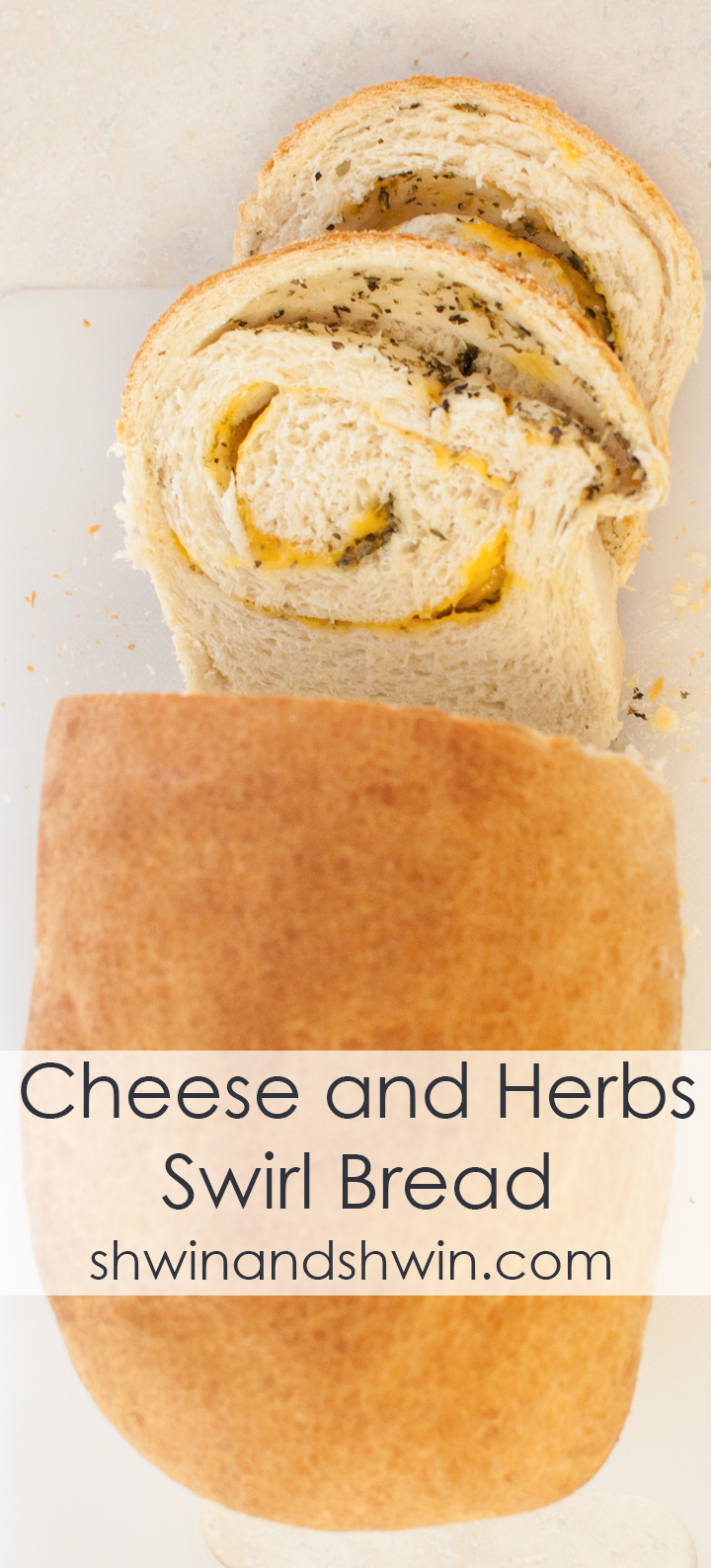 One of my favorite things is fresh made bread. I grew up in a house where my mom always made homemade bread. (like daily since there were 8 people in my family) The smell of baking bread, and melting some butter on a fresh hot slice, oh man what's not to love. So I have been playing around with our favorite classic bread recipe and I thought I would share our favorite variation. Cheese and herbs swirled throughout yummy fresh bread. Seriously it's soon good! (and easy to make so don't be afraid)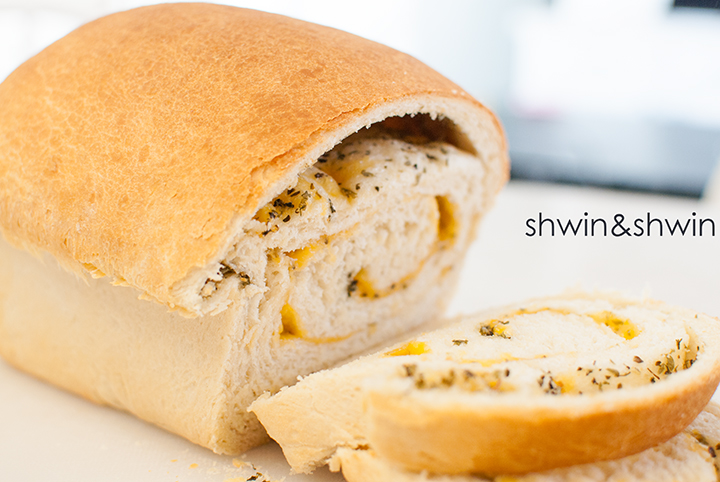 For the dough:
1 TBS + 1  1/2 tsp.  Dry Active Yeast
2 1/4 cups Warm Water (110 degrees)
2 tsp Honey
3 TBS Honey
4 TBS Melted Butter
7 Cups All Purpose Flour
4 tsp Salt
For the filling:
2 TBS Melted Butter
2 TBS Dried Parsley
2 TBS Dried Basil
1 TBS Garlic Powder
2 tsp Onion Powder
4 TBS Parmesan Cheese
1/2 cup Shredded Sharp Cheddar Cheese
Makes 2 5X9″ loafs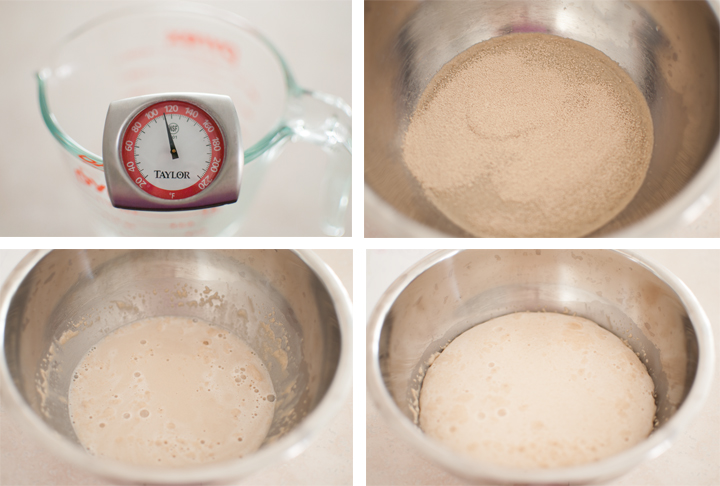 To start proof the yeast. This is really important because if it doesn't work, then your bread won't work and you will ruin all of your ingredients.
Take 1/2 cup water and heat it up to 110 degrees. (or between 100-110 but be sure its not hotter or colder than that) Use a thermometer to check the temp since the yeast is picky. Add the 2 tsp. of honey to the water and stir to dissolve. I often use the honey to help cool the water since heating it too much and letting it cool is easier than getting it perfect. Than sprinkle in the yeast, and stir to dissolve. Then let it sit for 5 min. You want the yeast mixture to foam and grow, that's how you know your yeast is good. If it doesn't foam, throw it out and start over.
Tip I like the yeast in the jar over the packets since more often the packets are dead when I try but the jar seems to stay active longer. Also I keep it in the freezer, instead of the fridge.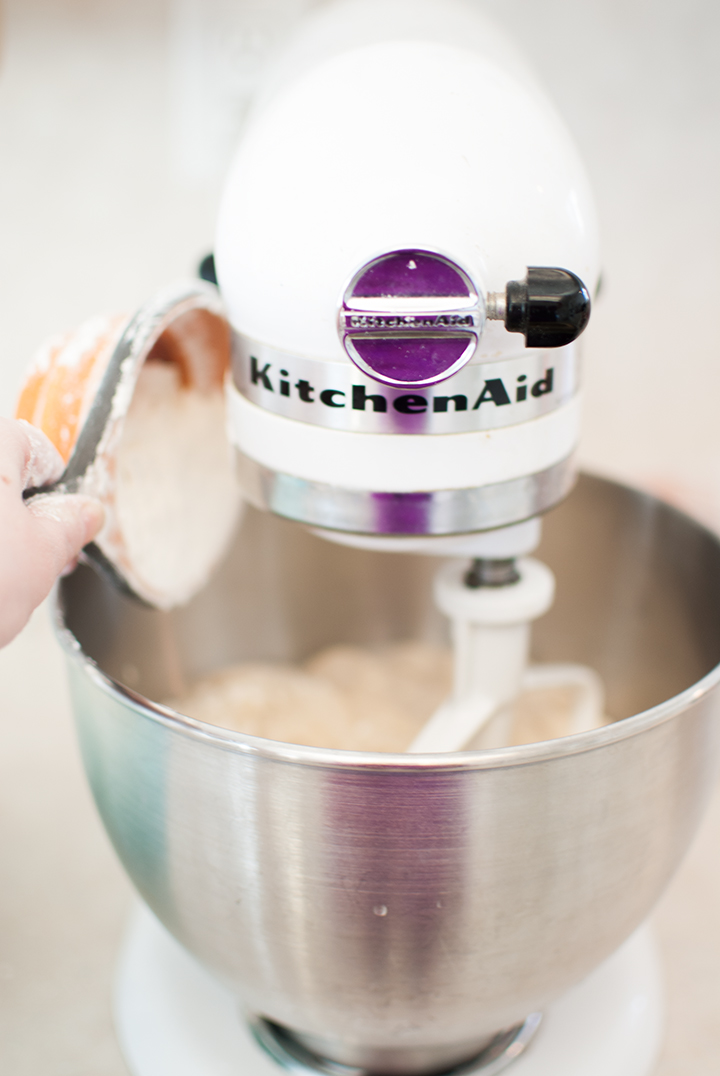 Now in a mixing bowl using a regular paddle attachment, add the melted butter, and the 3TBS of honey, the remaining 1 3/4 cups warm water, 3 cups of flour, and the yeast mixture.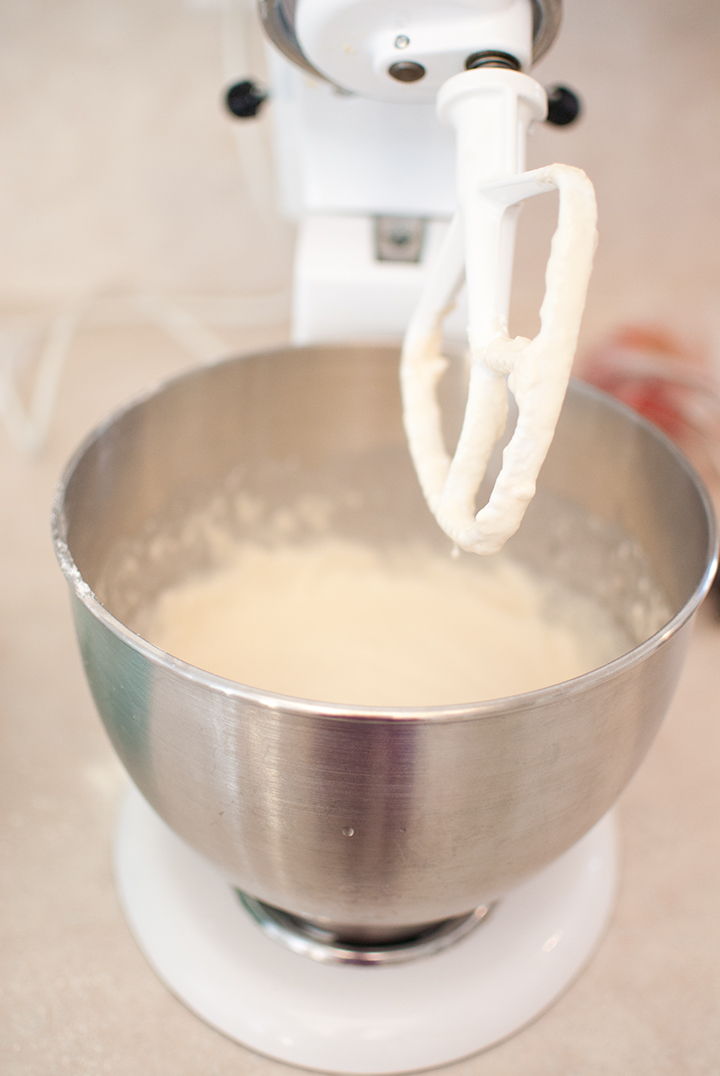 Mix on low speed until the mixture is smooth.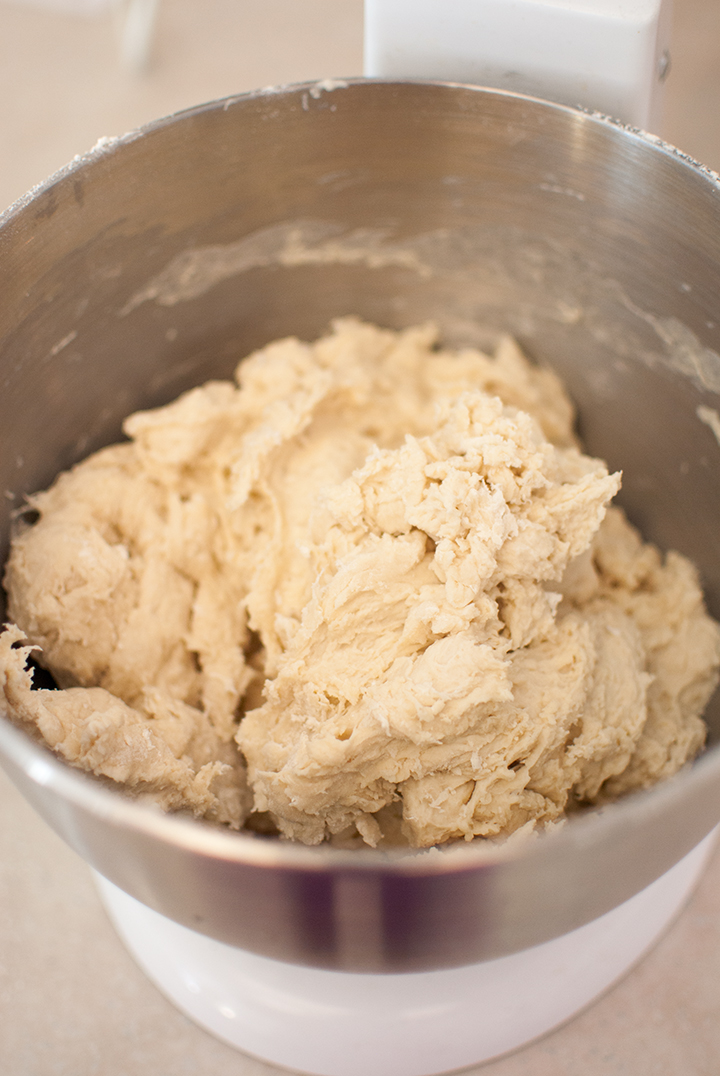 Then add in the remaining 4 cups of flour and the salt. Mix just until combined.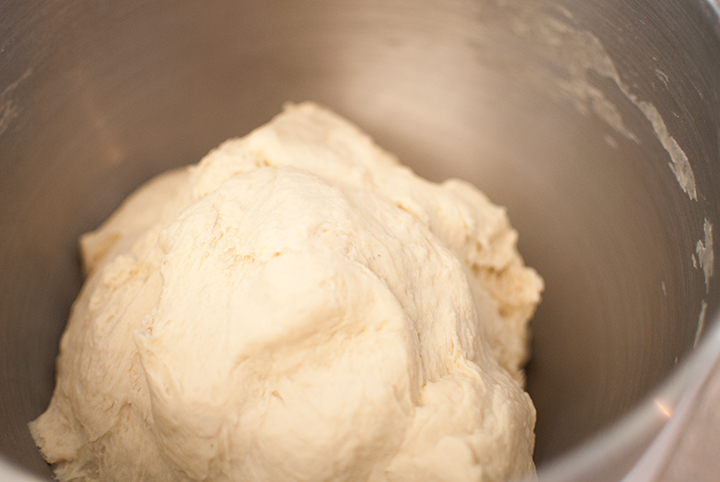 Now switch to a dough hook and mix on low for 5 min. OR turn the dough out on the counter and knead the dough for 5 min. Either way you want the dough to look smooth and ball like.
Then smooth the dough into a ball and place it in a greased bowl. Let it sit in a warm place until it's doubled in size. (about 30 min) If your room is cool it may take longer but as long as your yeast was nice and foamy it will rise. I place my dough in the sun or near the fireplace to help is rise quickly. A warm but OFF oven also works. Once it has doubled punch it down and roll it out on the counter. Divide the dough in 2.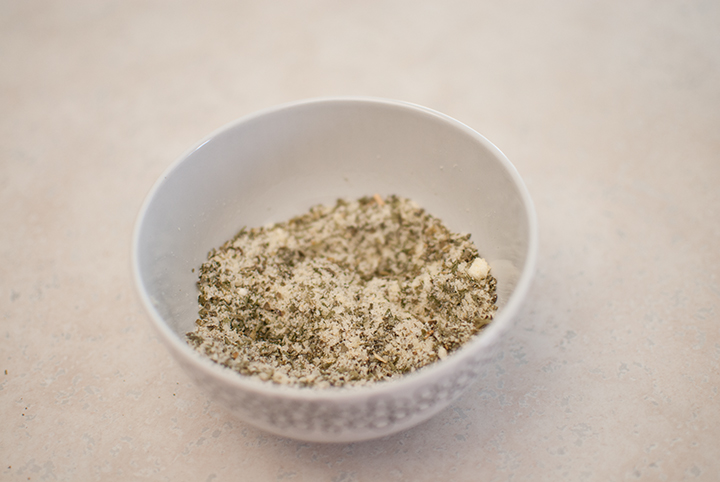 Now mix all of the dry ingredients for the filing (so everything but the butter)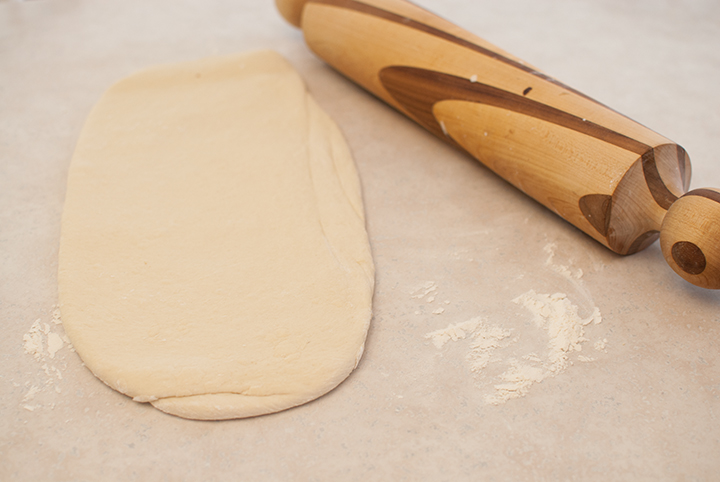 Roll out one of the balls of dough so it it long and about 8″ in width and 1/2″ thick.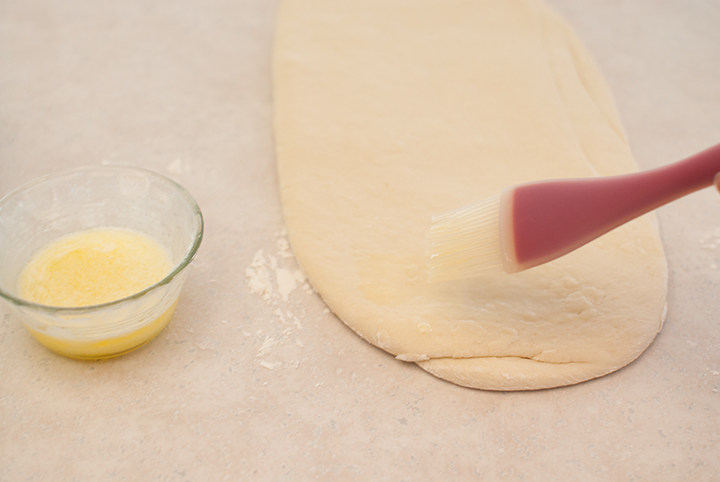 Brush with the melted butter.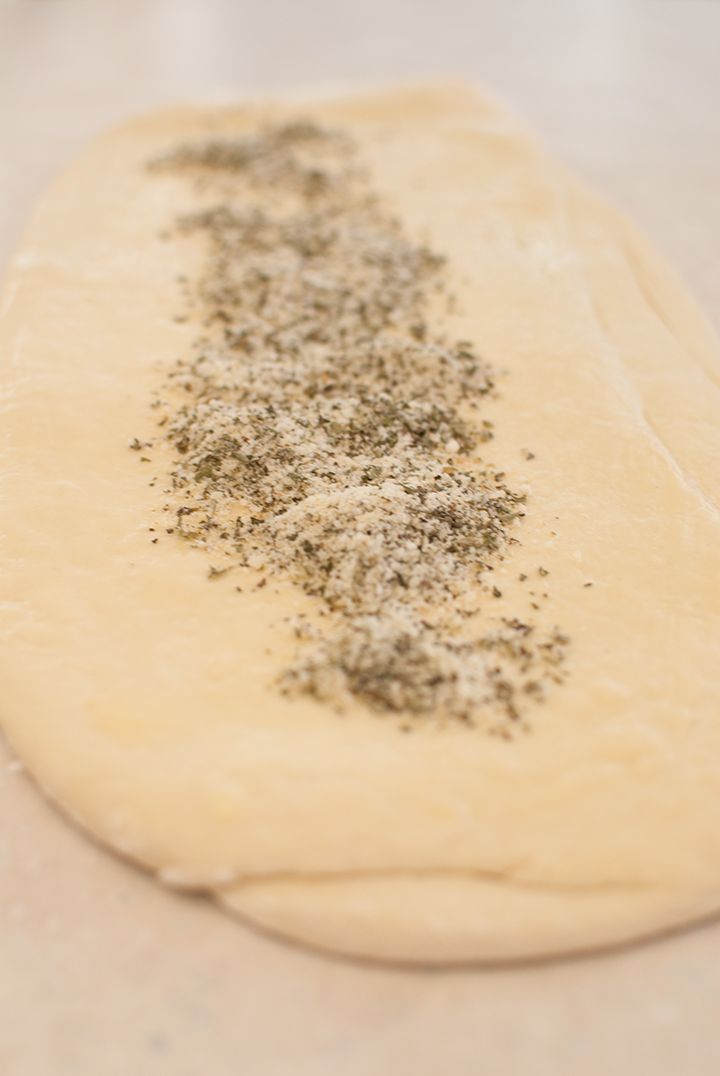 Sprinkle and spread the herb mixture.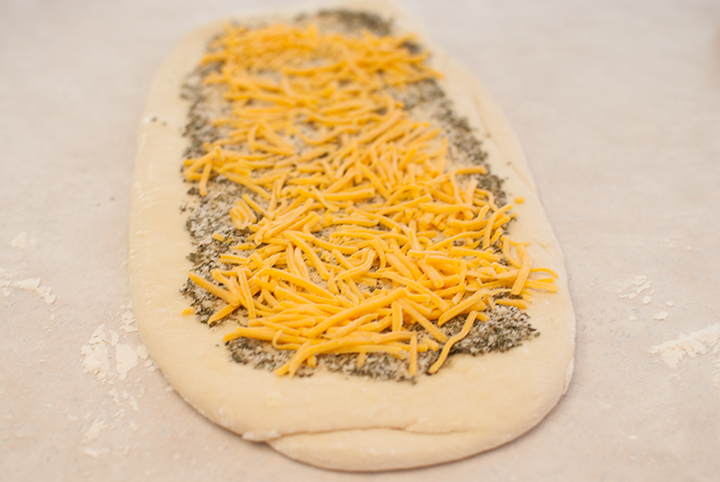 Top with cheese.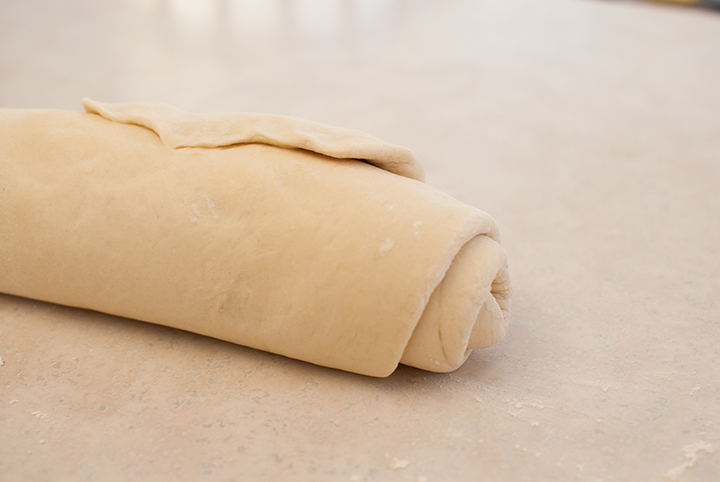 Then roll the dough up with a tight roll. Pinch the ends so the swirl is closed.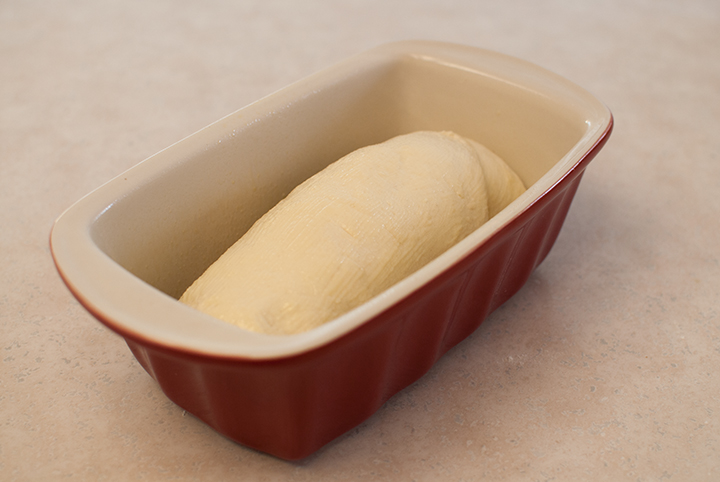 Place the loaf into a greased 9X5 loaf pan. Then brush the top with melted butter.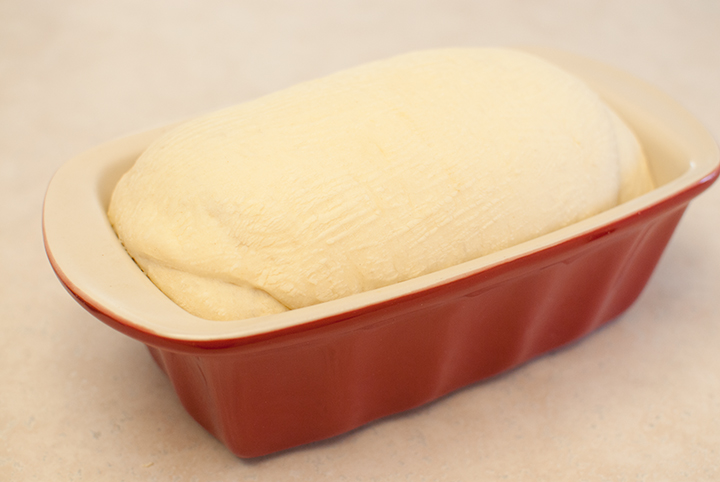 Let the loaf rise (again in a warm place) until the dough it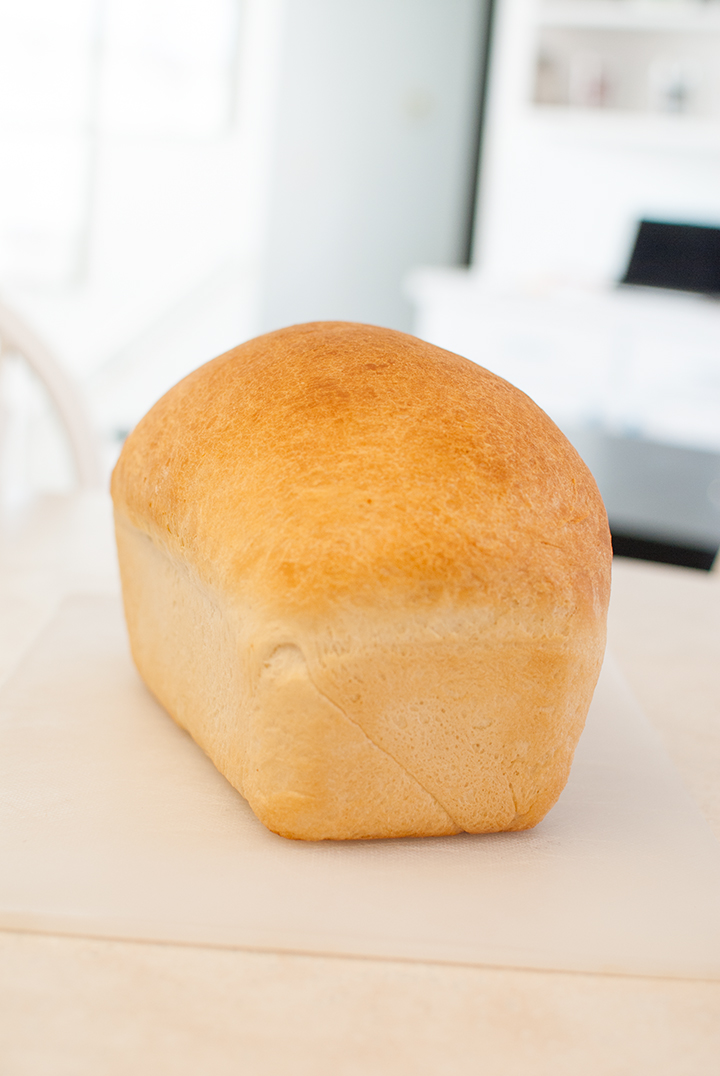 Bake in an oven at 400 degrees for 30 min, or until nice and golden. Rotate the pan halfway through the cooking. Then let the bread cool in the pan for about 10 min.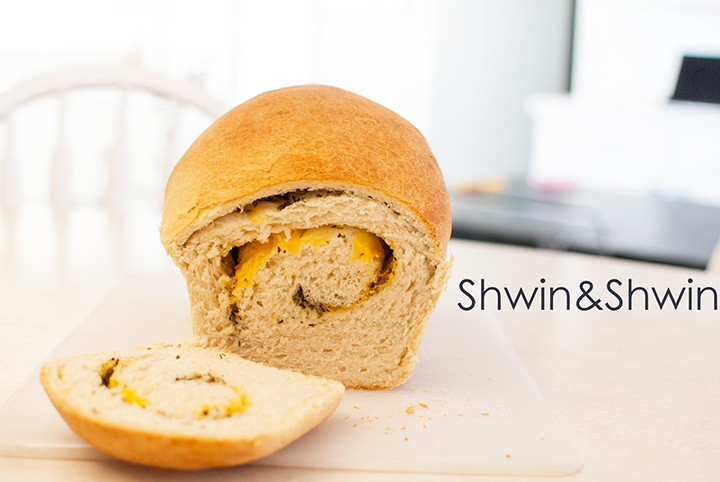 Flip the bread out of the pan. Once the bread is cool enough to handle you may slice it.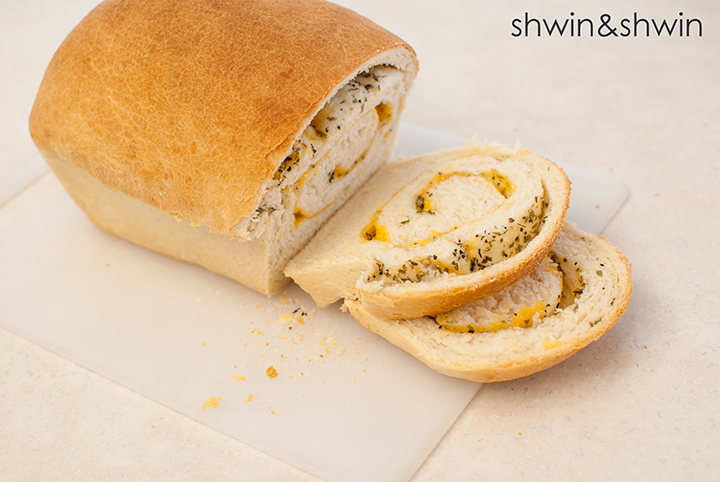 Then devour it. It's good with butter but it's so good you don't even need it.
You can sub out the filling for other great fillings, another family favorite is 1/4 cup of brown sugar and 2TBS of cinnamon, it's great for breakfast. Mozzarella cheese and pepperoni makes a great meal. (use pizza sauce in place of butter)
I often make one loaf sweet and one loaf savory.