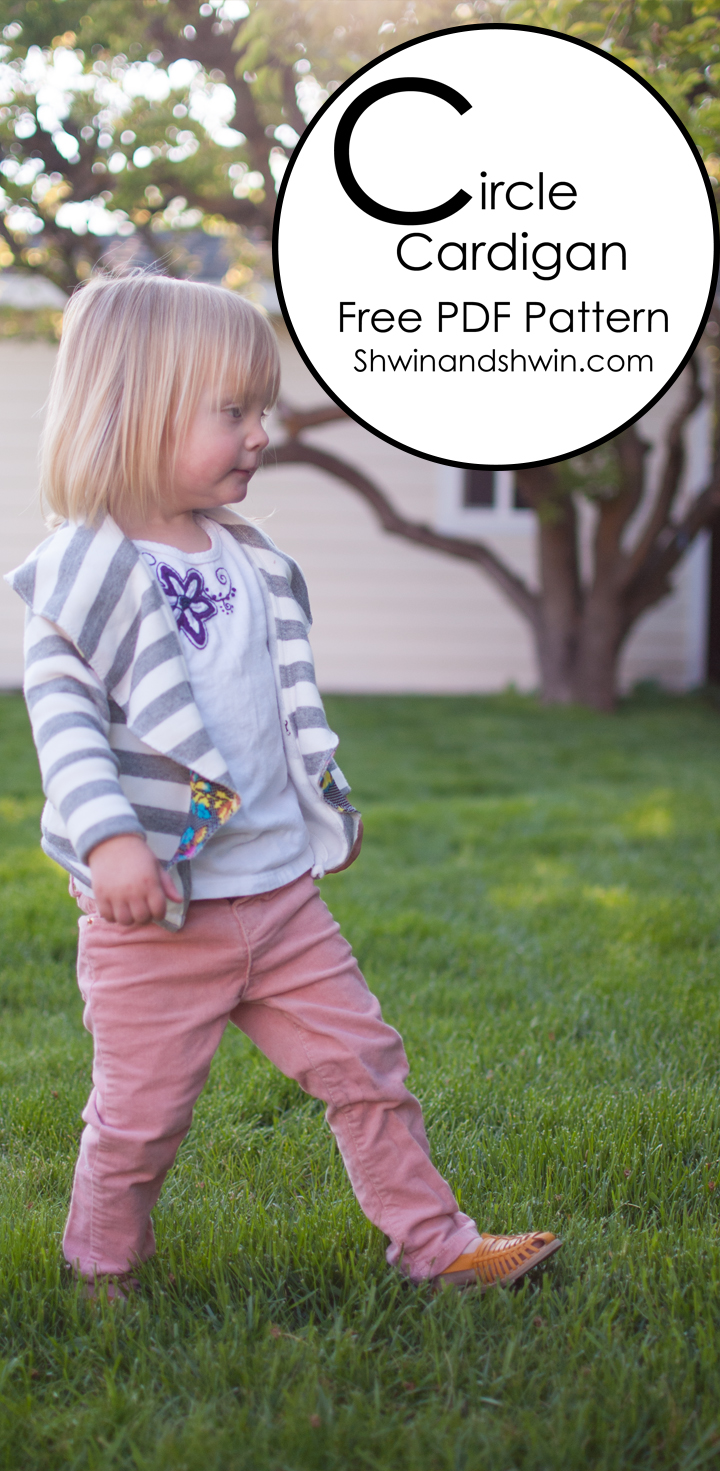 I know we are heading into summer, it's already been teasing us with some hot weather days, but still we have a few cool rainy days, or night time cool downs, so I decided to make Penny a little cardigan. I had been wanting to make a drape neck cardigan for awhile. The neckline is basically a circle so much like a cascade ruffle cut from a circle the neckline cascades and drapes down the front of the cardigan.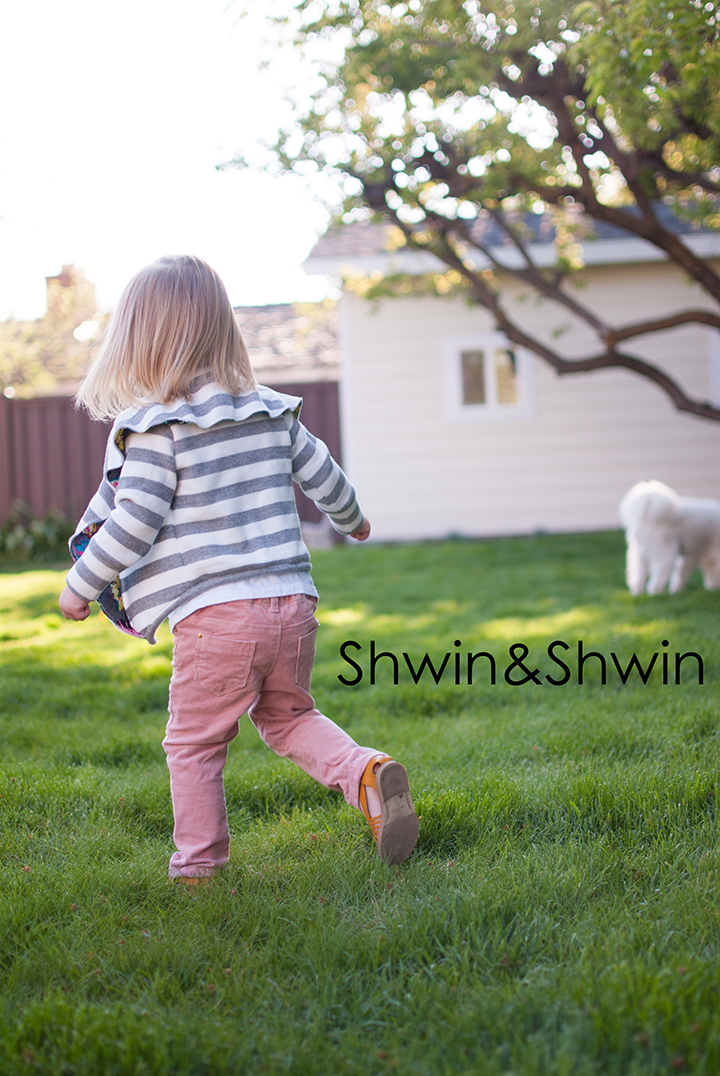 I decided to make this one out of a sweatshirt fleece I had since it was so soft and cozy and stretchy I feel like it was begging to be a cardigan, however now I want to make one out of a drapey fabric so it will drape even better.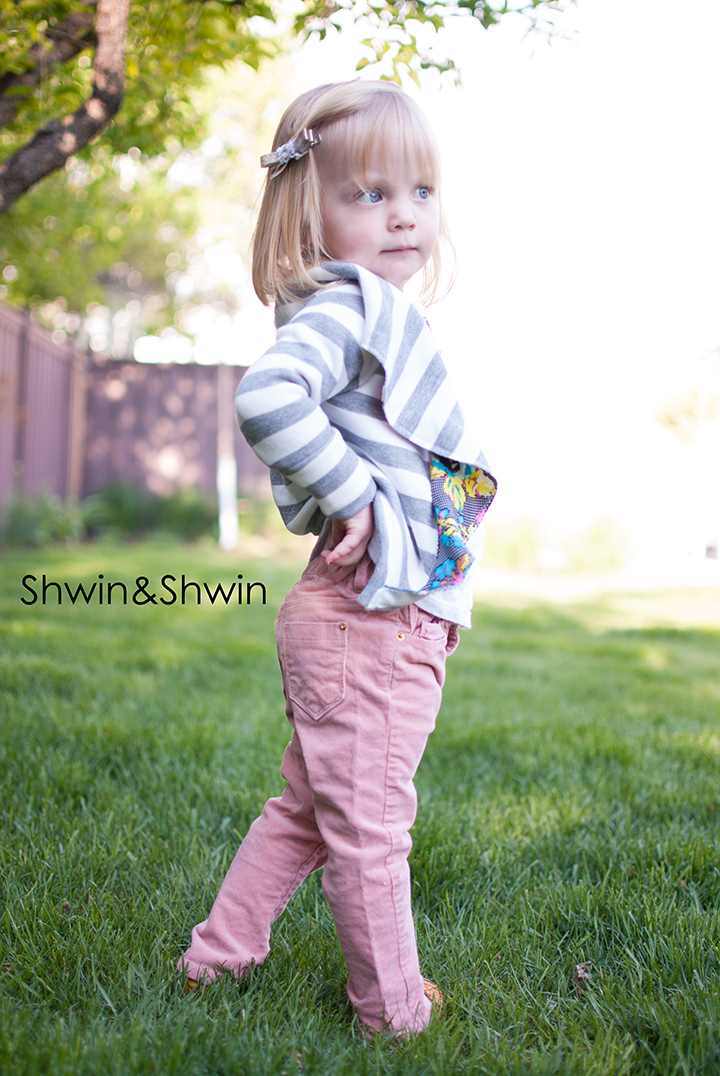 This one really did turn out cute though, and it's really easy to make and a quick sew.
I made a free pattern for you to use as well. It's a size 18m.
Shown here on my petite 2.5 year old who typically wears 12-18m stuff.
You will need:
3/4 Yard knit fabric
(optional scraps for collar lining)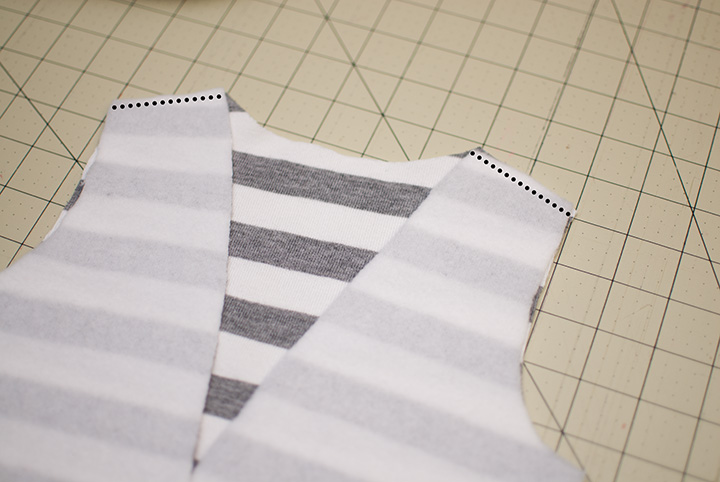 Start by sewing the front and back pieces right sides together at the shoulders.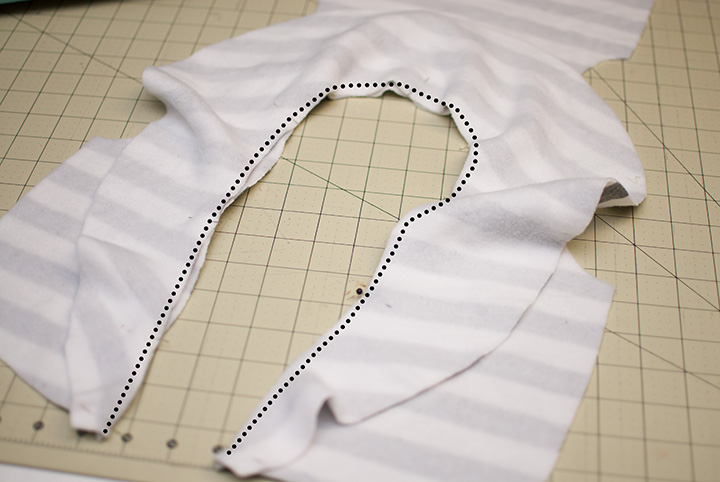 Then sew the right side of the collar to the wrong side of the neckline and front edge.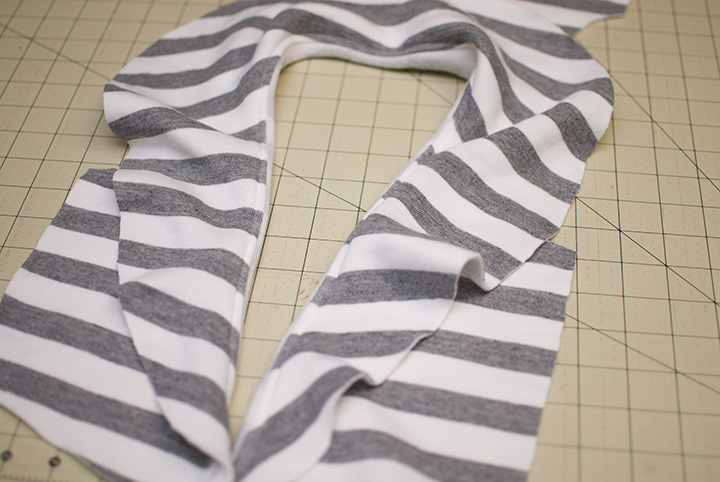 Top stitch that seam to the collar.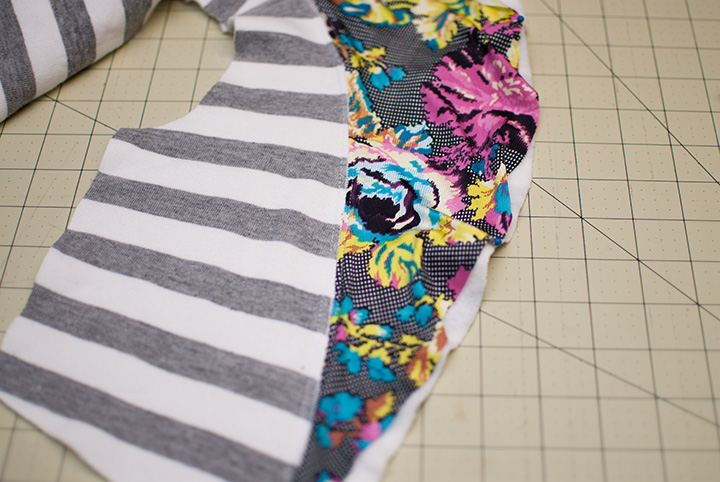 Optional, I decided to add a little pop to the underside of the collar by top stitching a contrasting knit to the collar. I didn't worry about finishing edges since it's all knit, I just stitched all around the edges to secure.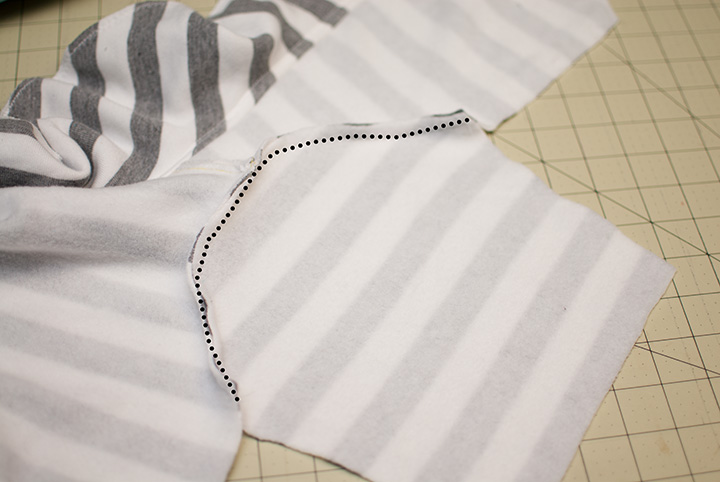 With right sides together sew the sleeves to the arm curves.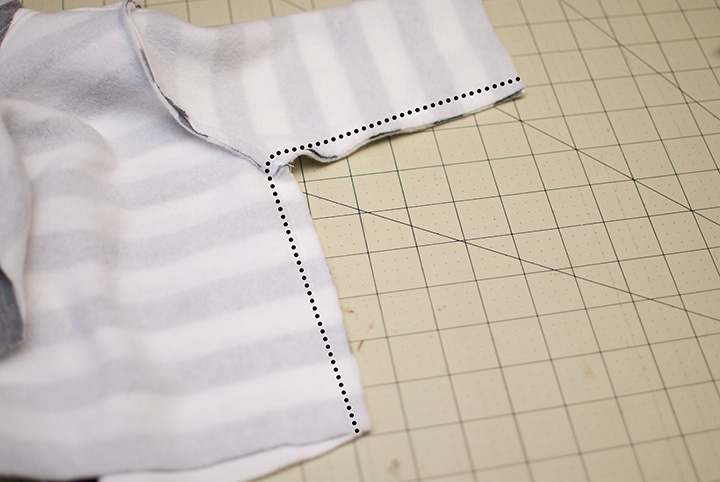 With right sides together sew from the sleeve edge to the armpit and down the side. Repeat with other side.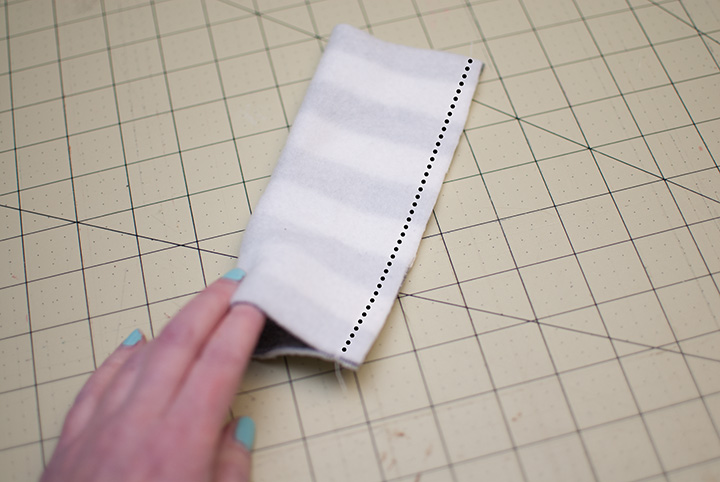 Fold cuff in half width wise (the direction of the stretch) sew along the edge.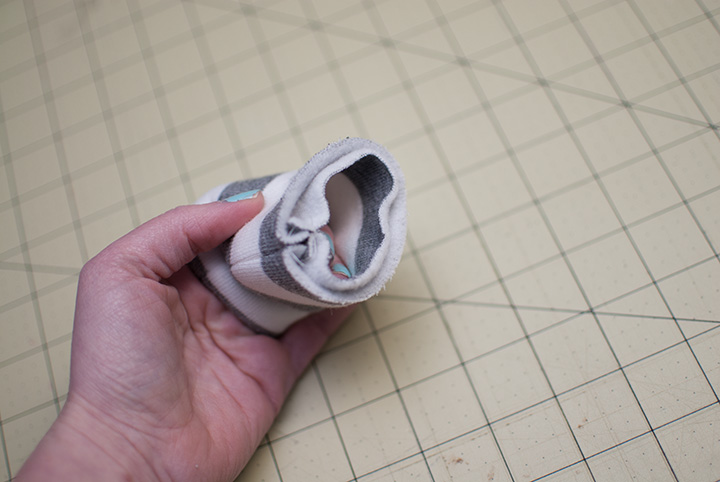 Then fold the cuff in half so the seam is towards the inside. Like so.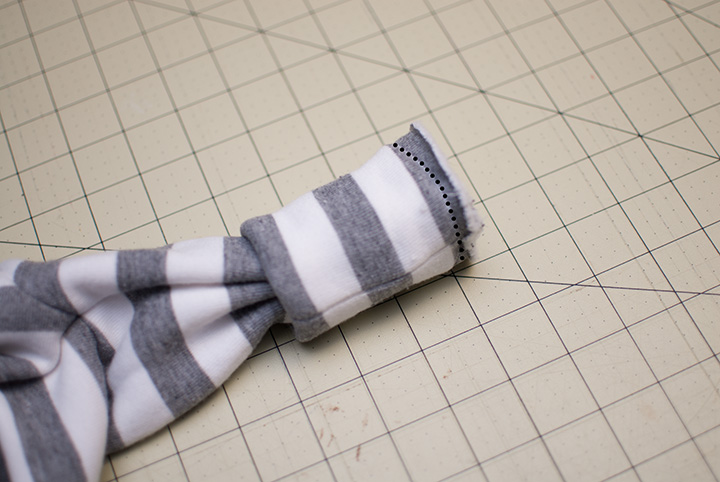 Match the cuff to the sleeve edge. Sew the cuff in place by stretching the cuff slightly while sewing.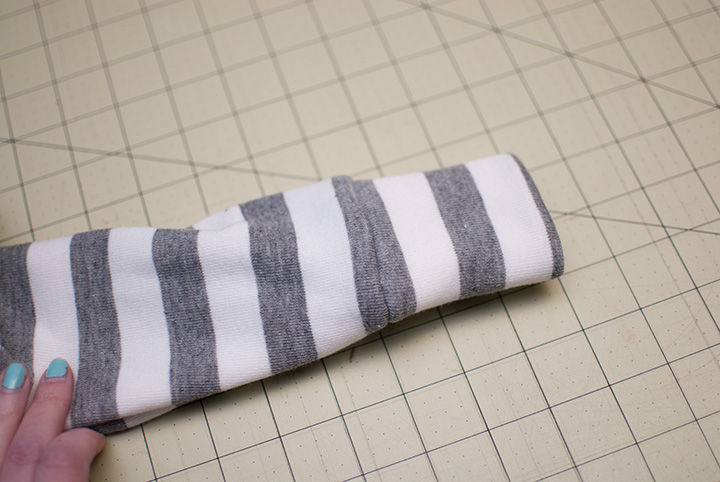 Then you will have a sleeve and cuff like this. Repeat with other cuff.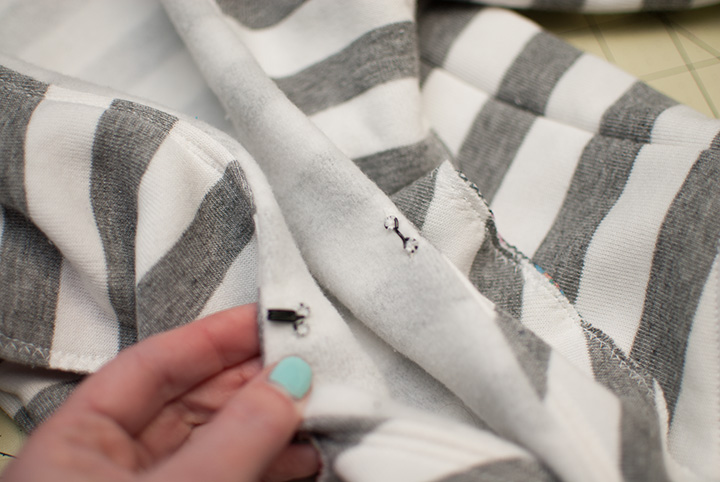 Lastly, turn up the bottom edge by 1/2″ and sew in place to hem. Optional, I added a hook and eye to the front center so that I had the option of closing the cardigan if I wanted.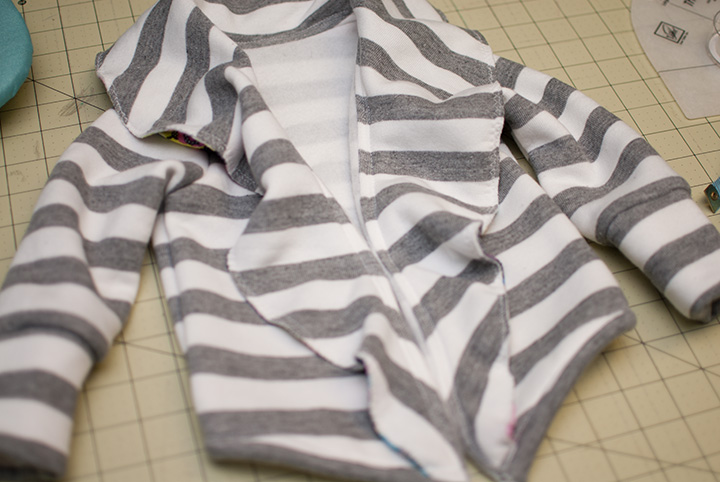 That's it. Cardigan done and cute as ever.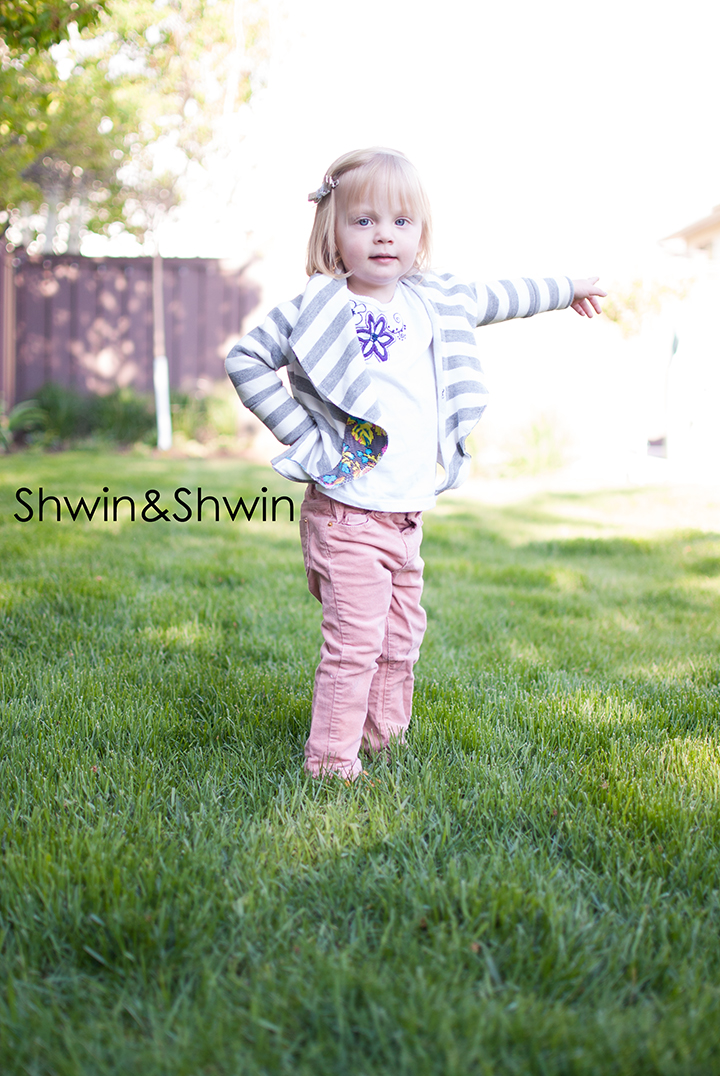 I really love how the neck drapes, even with a stiffer knit like a sweatshirt knit.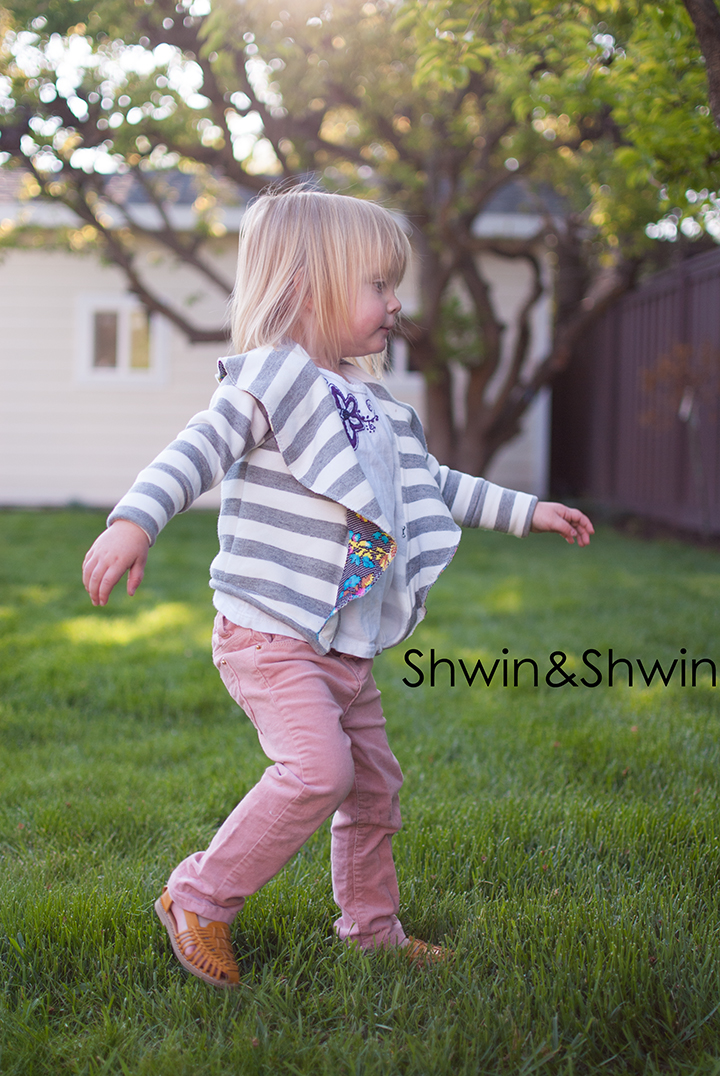 The cardigan is so cute and cozy and Penny just pets her arms and says "so soft" while wearing it.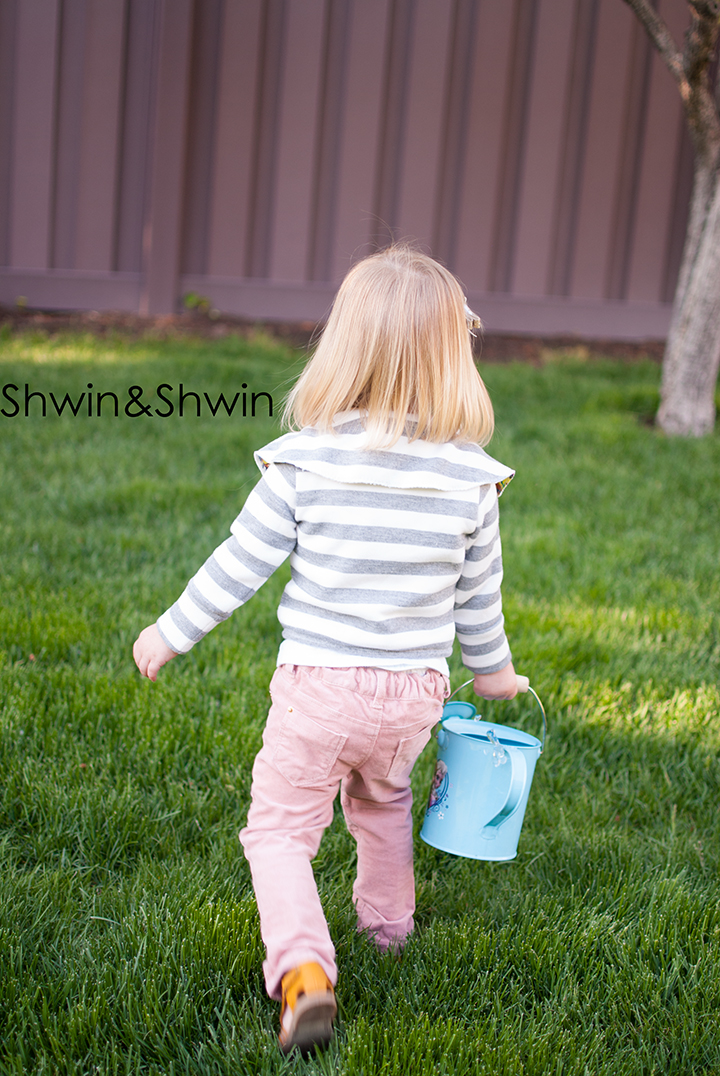 Knit is from Harts Fabric (although it is now sold out)
Pants and shoes are from Zara Baby