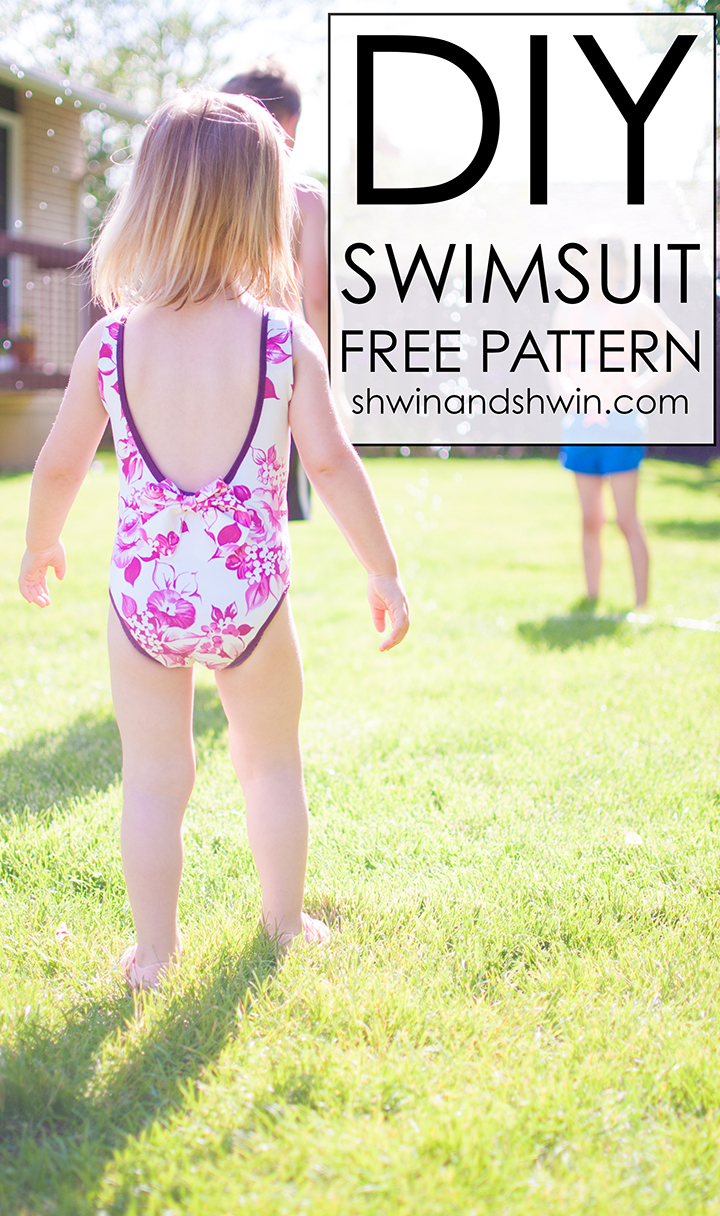 After making Penny a leotard, I decided I HAD to make her a swimsuit. I always thought swimsuit sewing would be really hard, it really wasn't hard at all. I didn't use any fancy machine, or supplies. Just swimsuit spandex fabric, and fold over elastic.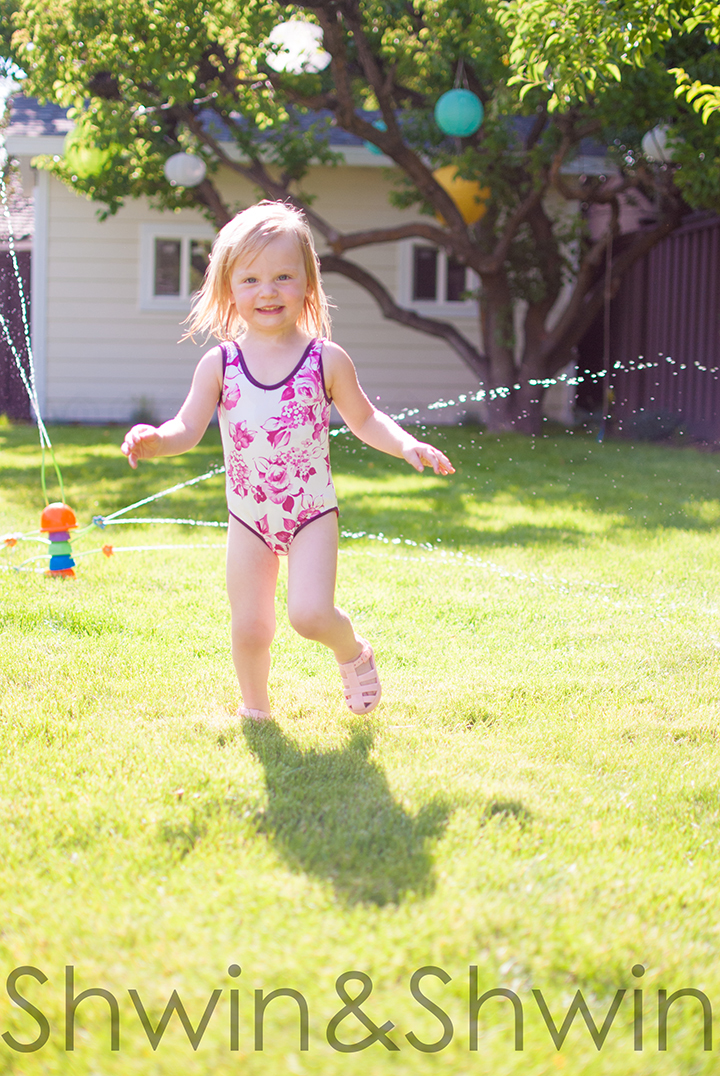 The timing was perfect since I just ordered the girls swimsuits online and although they were cute they were WAY too small.
I used the free leotard pattern with a few super easy modifications.
You will need:
1/2 yard swimsuit knit
1 1/2 yard fold over elastic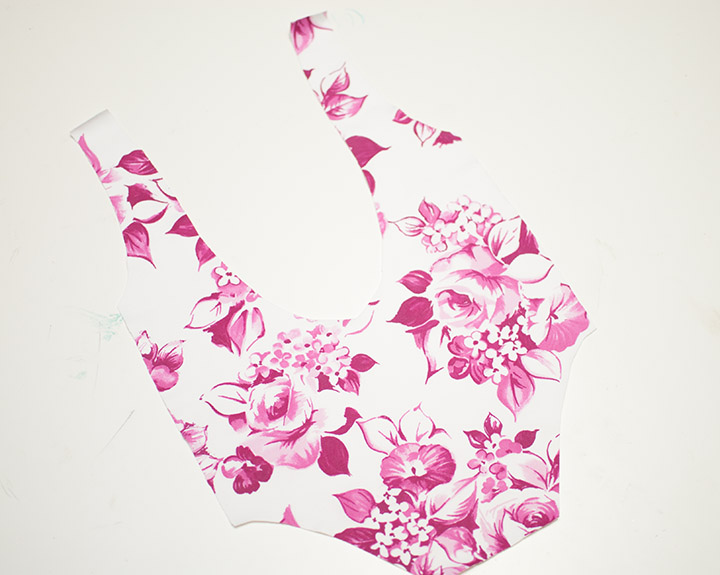 Modification time. For the back, I cut the scoop lower, I also cut the front neckline a little lower. I also had to extend the length of the elastic for the neckline.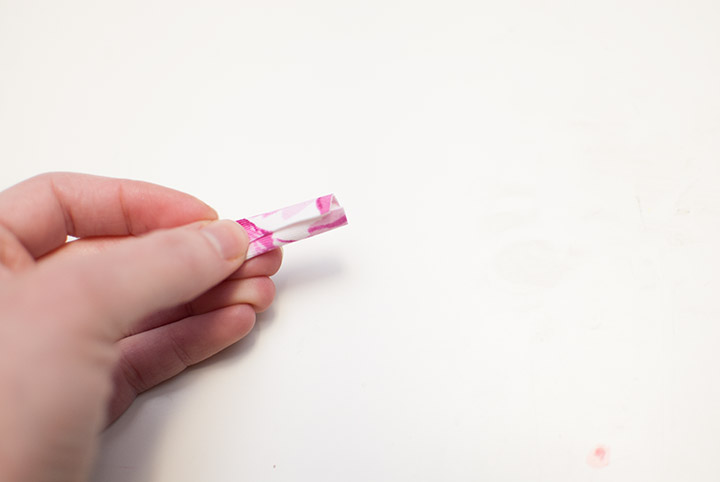 Then for the back I wanted to add a little bow, because why not? So I cut a small rectangle about 2″ wide and 3″ long. Then I folded in both edges and folded it in half upwards.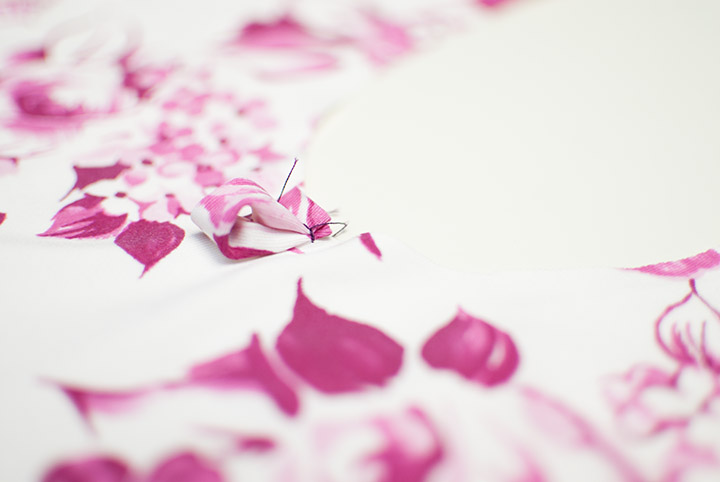 Then I stitched the loop in place along the center bottom of the back curve.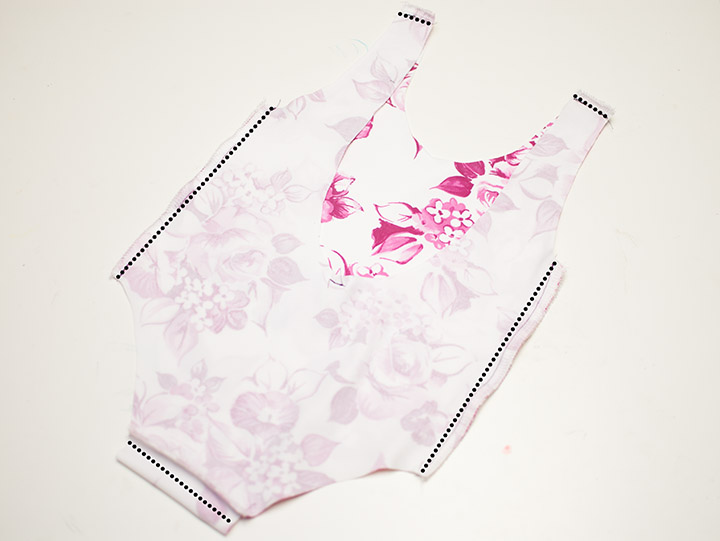 Then with the front and back right sides together, I stitched along the shoulders and sides and the bottom crotch.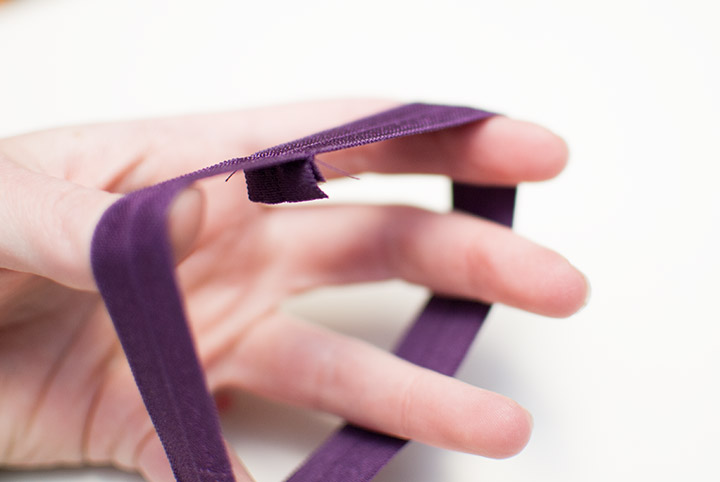 I made a loop out of the fold over elastic, just like with the leotard.
Then with wrong sides together I lined up the elastic with the leg opening so the elastic was having half way past.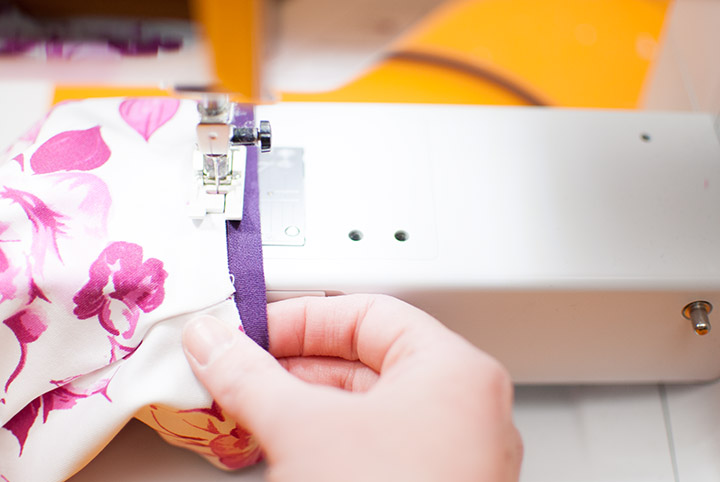 Then while stretching the elastic as you sew, sew just along the center fold line of the elastic and the edge of the leg opening.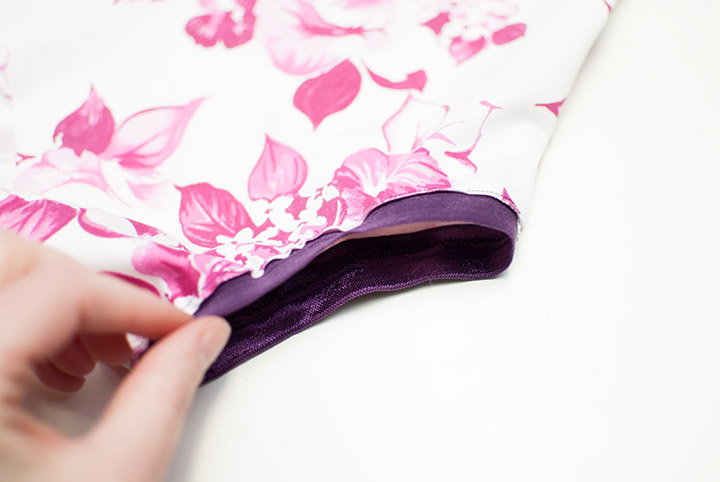 The elastic will gather the opening a bit.
Then fold the elastic over.
Using a zig zag stitch, stretch the elastic again while sewing and sew along the edge of the elastic.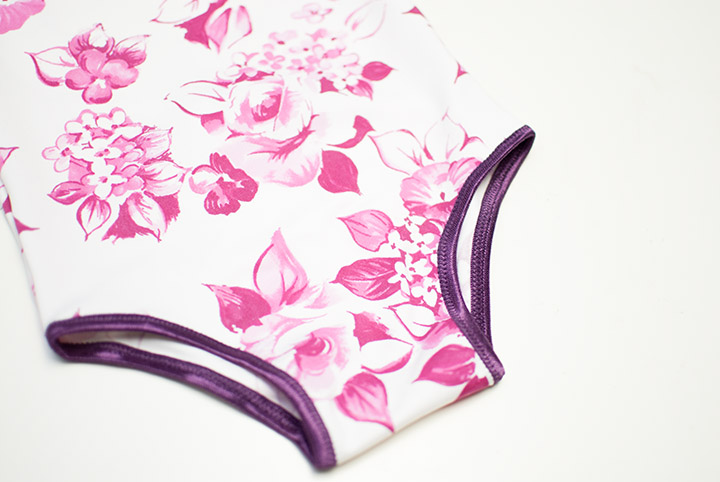 Repeat with the other leg opening, and the neck and arm openings.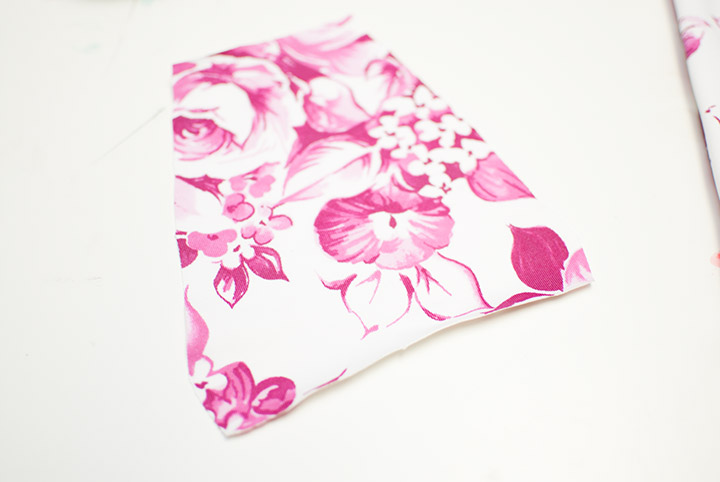 Now for the bow. Cut a rectangle about 6″ long and 4″ wide. Then tapper it a bit toward the top.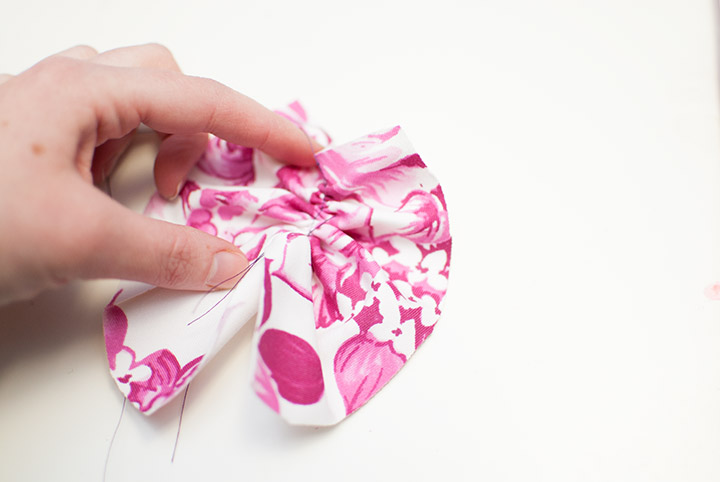 Sew a basting stitch along the center of the shape. Then pull to gather.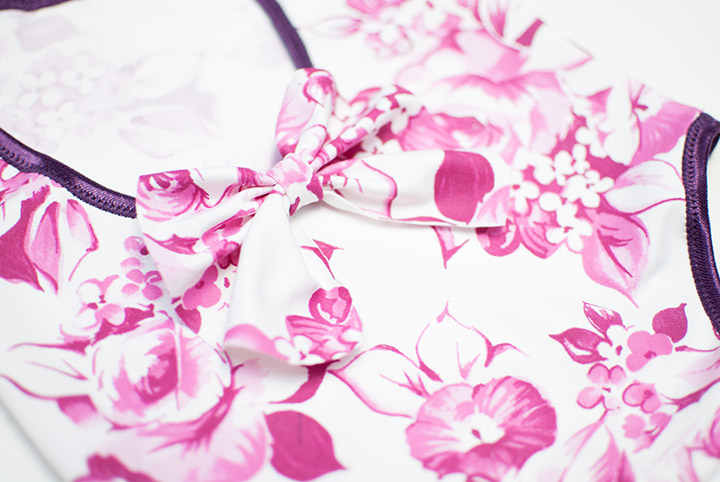 Slip the bow piece into the back loop and have the gather be right in the center. Then done. You can sew the bow piece in place if you want I found that it was a snug fit so I didn't worry about it slipping out.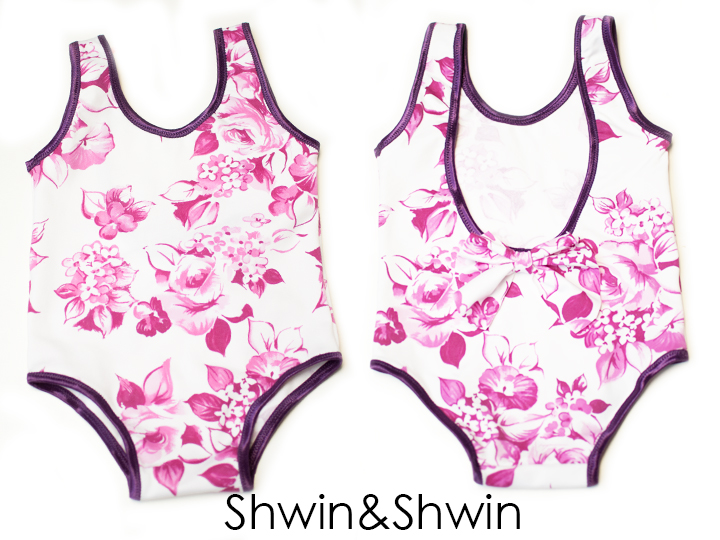 Then it was done. I may have also become obsessed with swimsuit sewing and I made a few more (with different patterns) I can't wait to show you them all!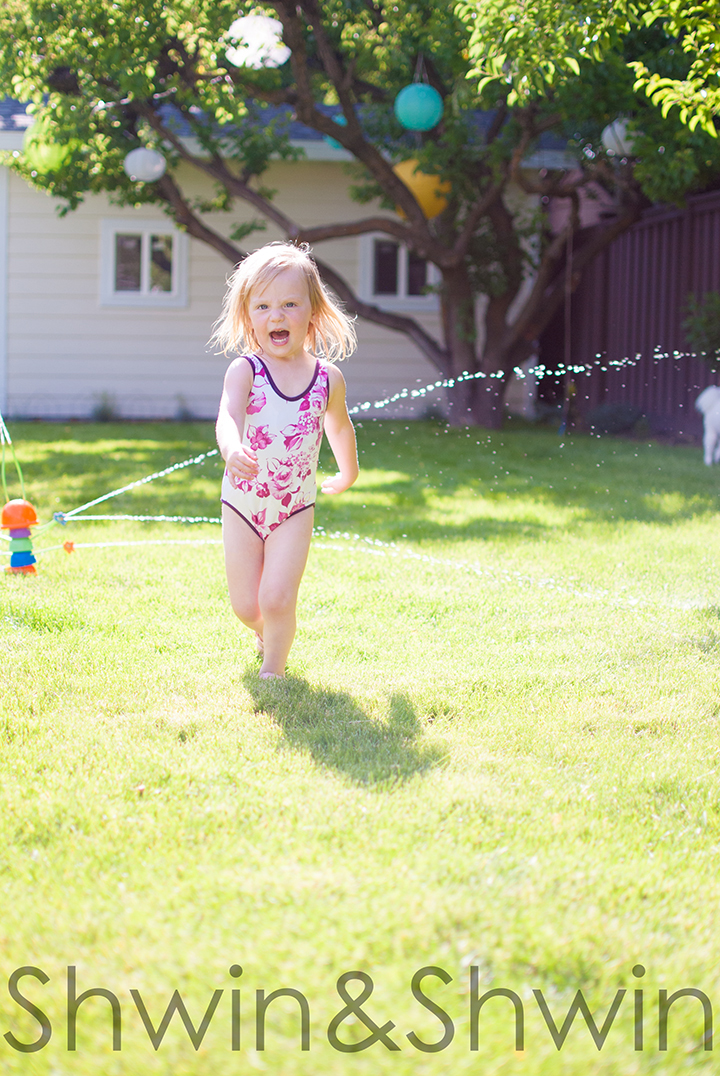 But nothing beats a cute and basic suit that has nice wide straps, which makes changing in and out of them so much easier.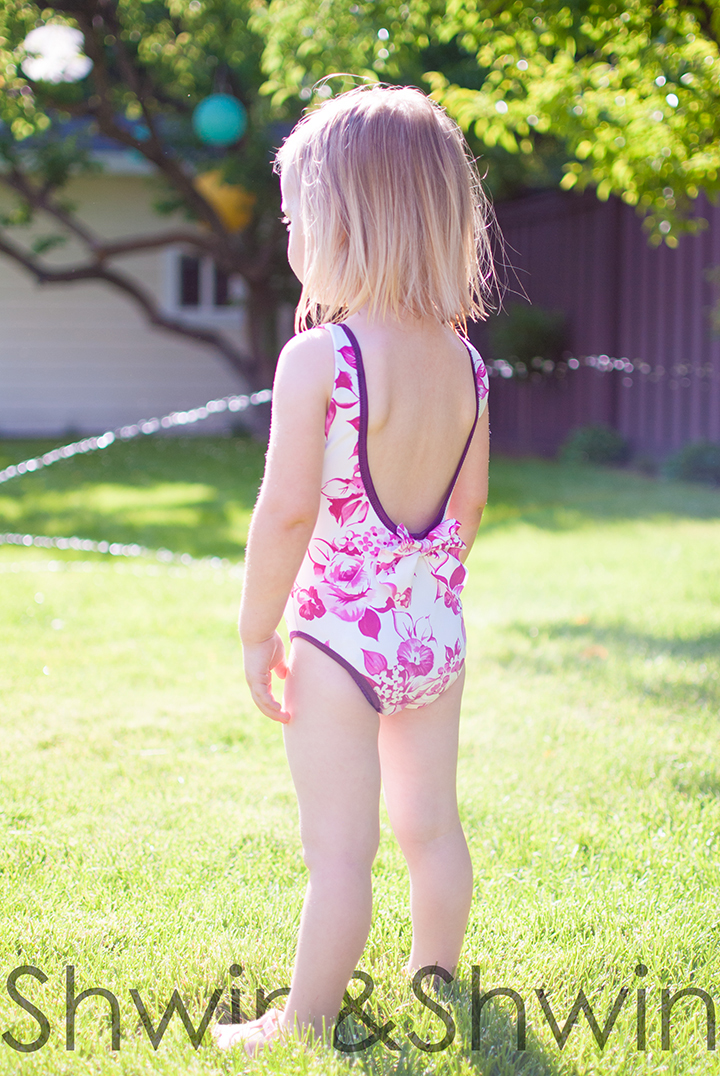 And that cute little back with a bow melts my heart a little, I just love it.