As you know, my daughters are in summer dance and so I made up a few dance outfits for my  little dancer. Then partly for fun and partly just to please Penny I made one that was inspired by her favorite princess, princess Elsa.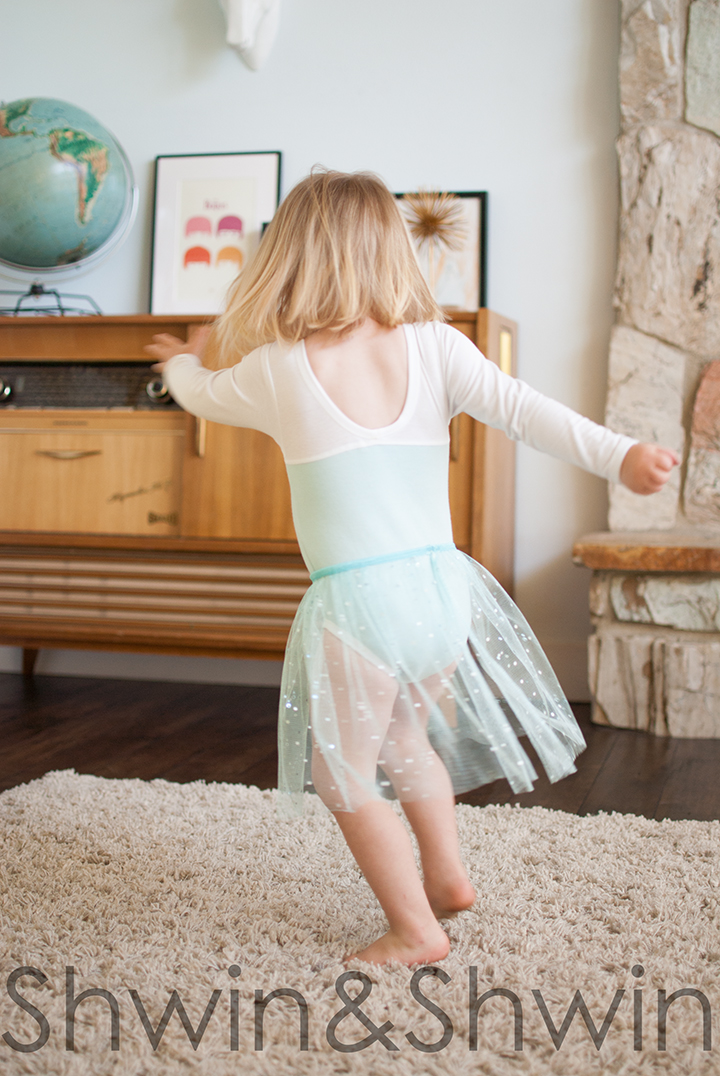 I added long sleeves to this one and I have a long sleeve pattern for you!
You will need:
Leotard pattern from this post
1/2 yard blue knit
1/4 yard whit knit
1 yard Fold over elastic
1 yard tulle (for skirt)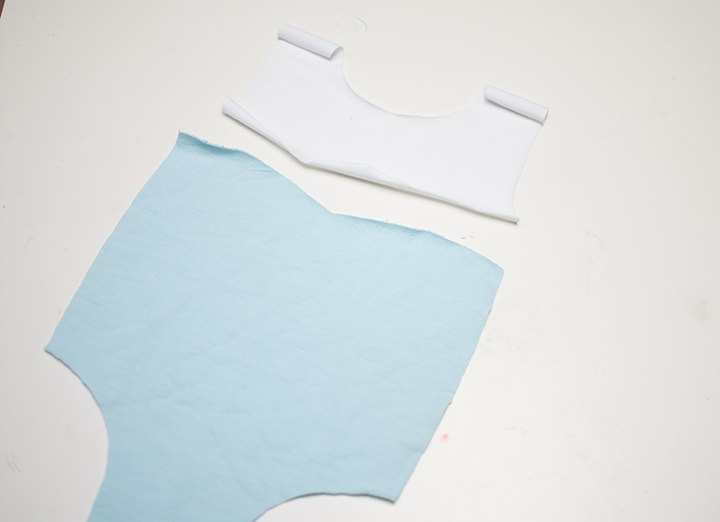 To make the leotard, I cut the bodice pattern in a sweetheart like shape. I did the bottom in an icy blue knit and the top in white.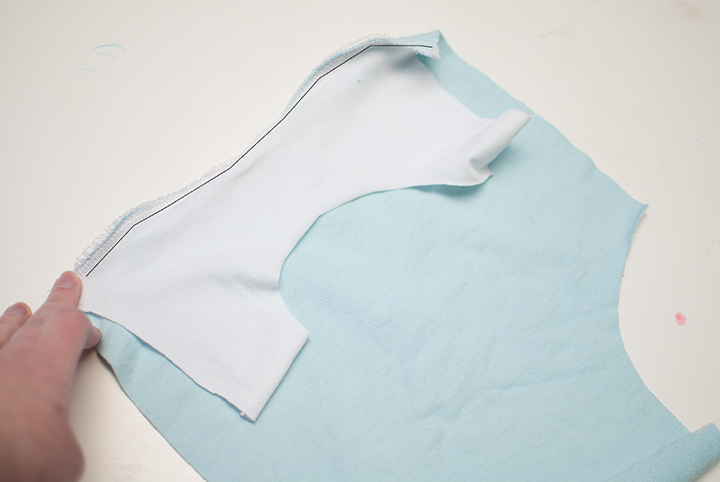 Then with right sides together sew the top and bottom together.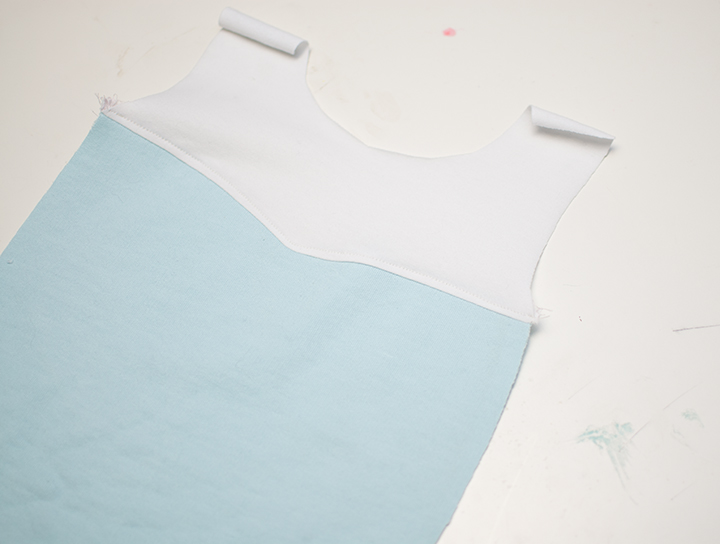 Press upward and topstitch if desired. If your knit gets all wonky after sewing it press it with some steam in your iron and it will help smooth it all out.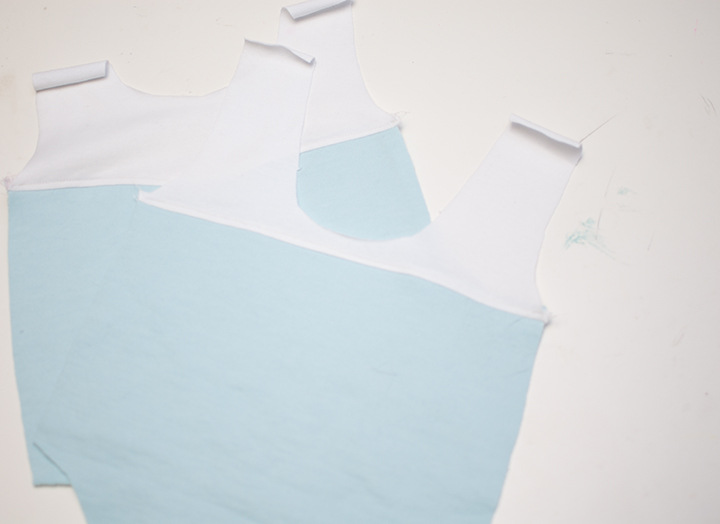 Then sew the back the same, I made it so the back curve went just above the cut line.
Then sew the front and back together at the shoulders, then with right sides together sew the sleeves into the arm curve.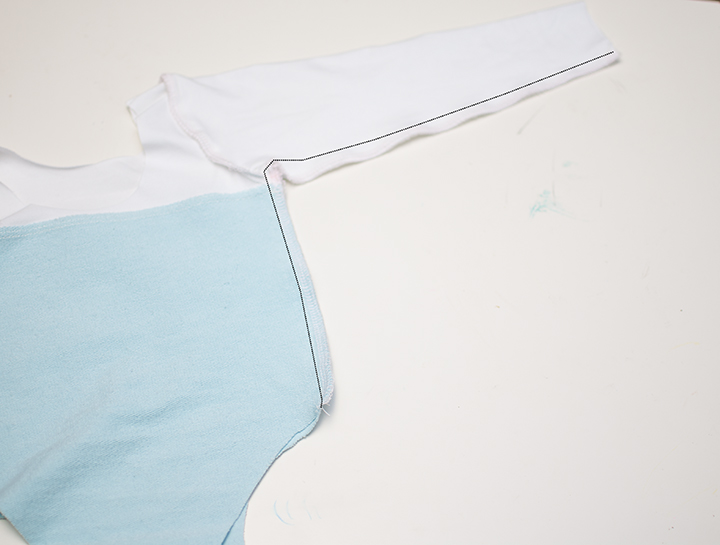 With right sides together match up the front and back, and sew from the end of the sleeve to the arm pit and then turn and sew down the side.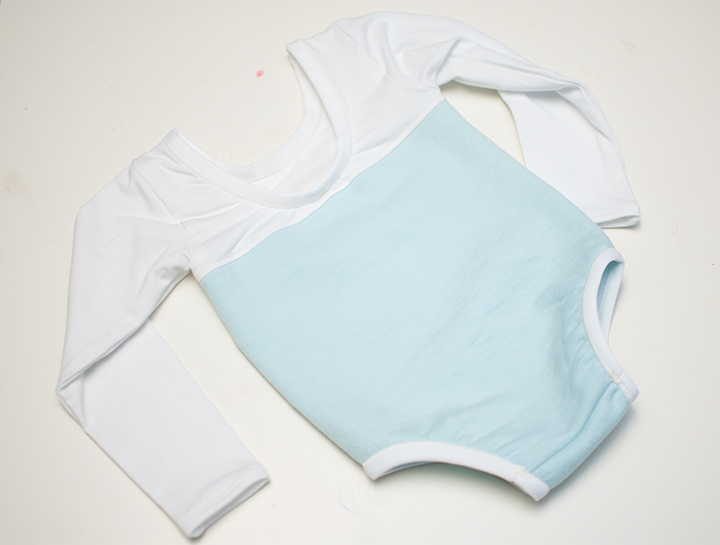 Then I hemmed the sleeve edges and finished the rest of the edges with the fold over elastic like in the first post.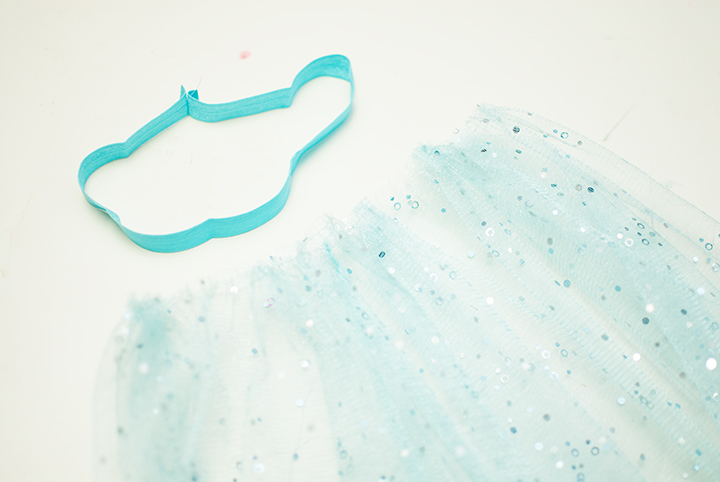 Now for the skirt I had this sparkly blue tulle. I a strip 1 yard wide by 10″ long. Then I gathered along the top edge. I pulled to gather the skirt to 20″ so it would hit over the hip of my daughter. Then I cut the elastic 17″ so it fit my daughters waist. Then I sewed the ends together to create a loop.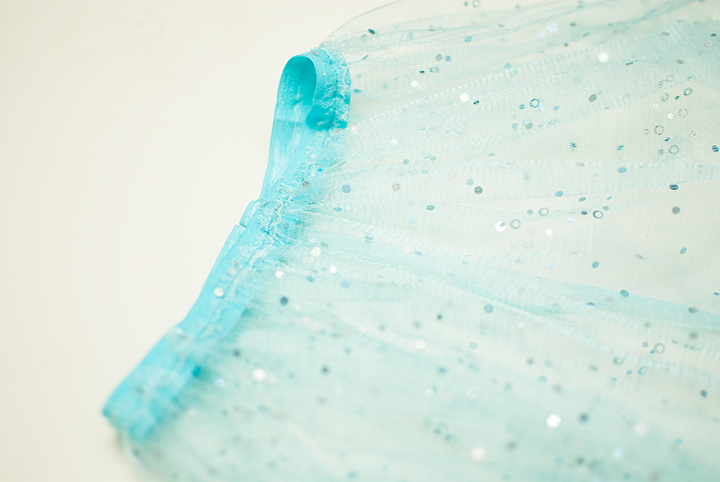 Then I sewed the gathered tulle to the fold over elastic loop the same way as the fold over elastic for the leotard. I simply over lapped the edges of the tulle a bit in the center back so a seam wouldn't show.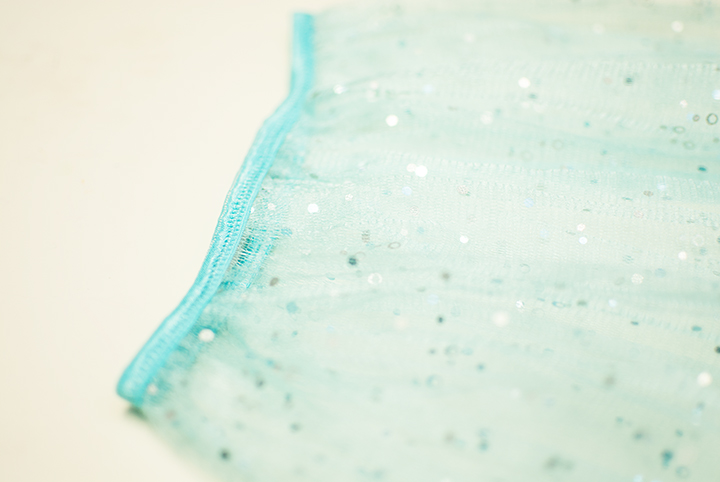 Then fold the elastic over and zig zag stitch in place.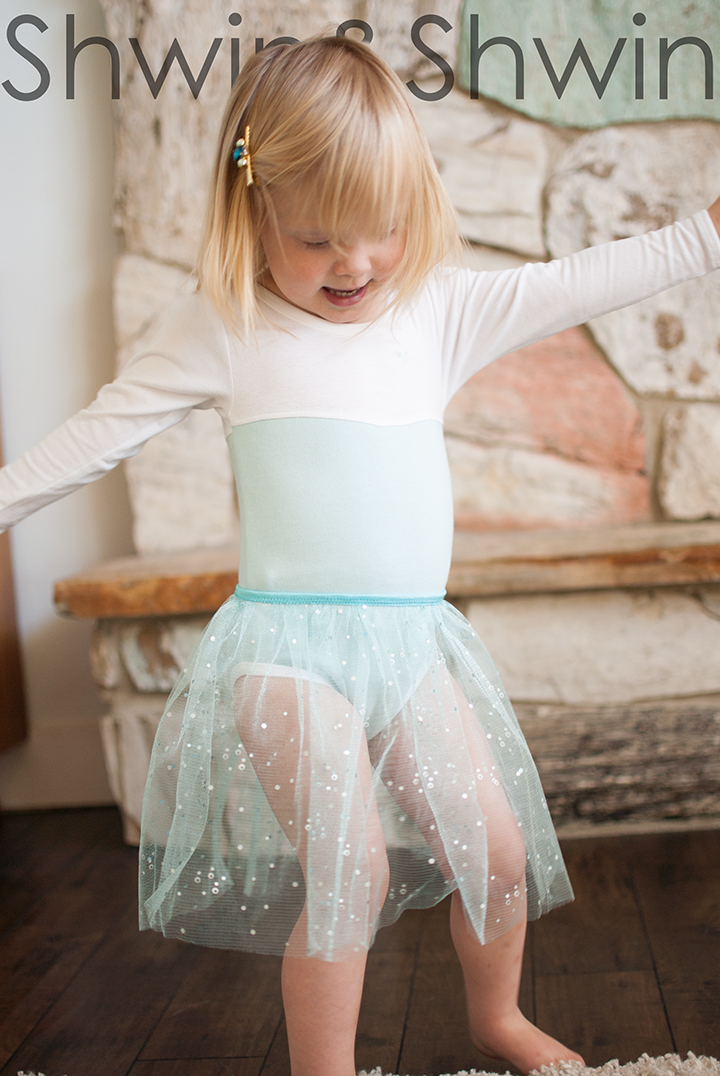 Then you have a cute little leotard and skirt inspired by princess Elsa without being over the top or cartoony.