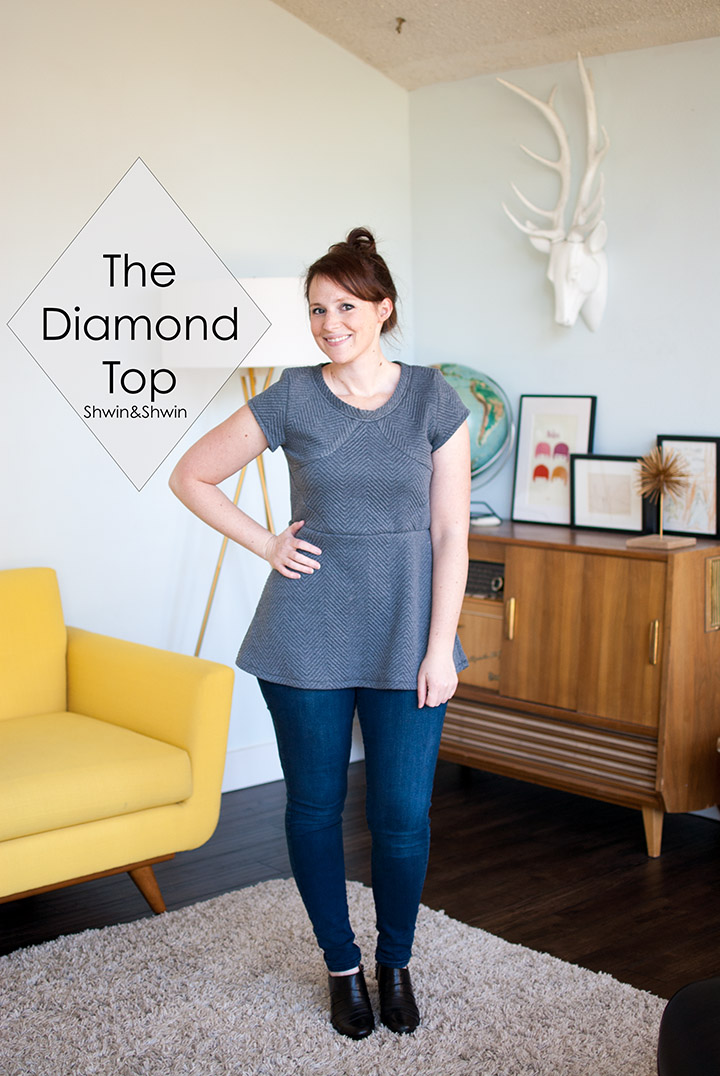 In the process of making the Diamond dress pattern I made about 10 different tops and dresses, both in testing every element and remaking them as I would tweak things. However I had yet to make a solid colored top. I wanted to play around with just the seams and leave the top more subtle. I LOVE the seaming of the top, and even though it lends it's self well to color blocking and pattern mixing I really wanted to play with a solid.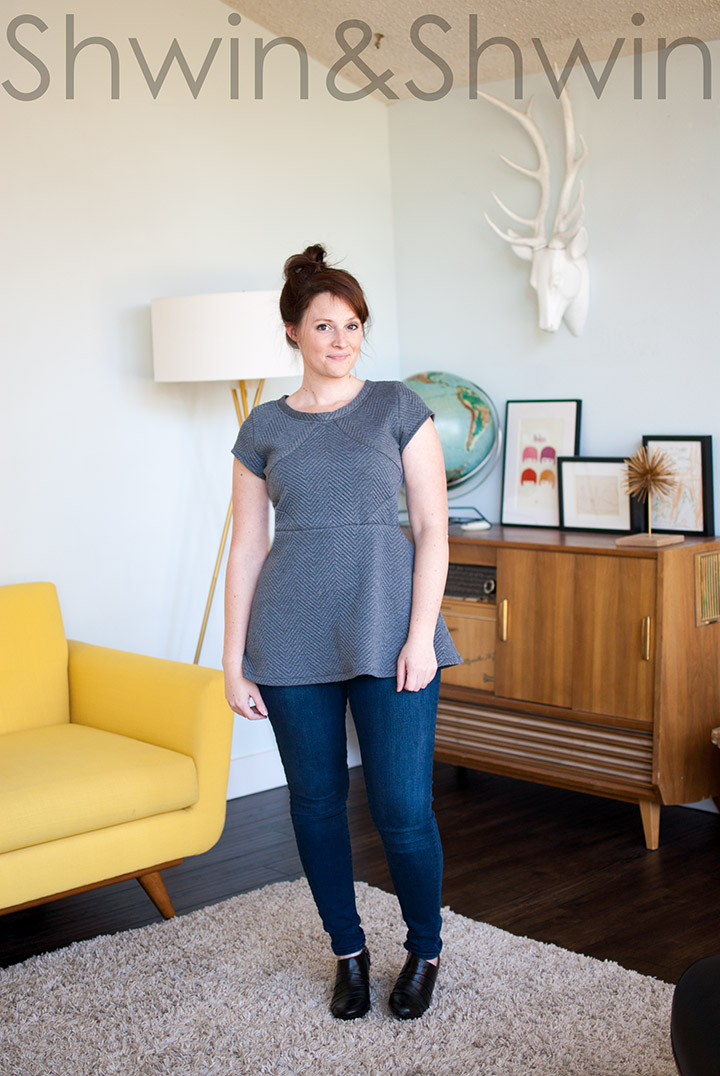 This quilted knit was calling my name, since I loved the texture, but solid color. However, I do have to say although I do love the top and I will wear it because it's super comfortable, thick bulky quilted knit with no stretch recovery is not the best for the pattern. I was sure to add the elastic at the waistline to help bring it in a little since the waist started getting stretched out and was not bouncing back. (remember how I said no stretch recovery)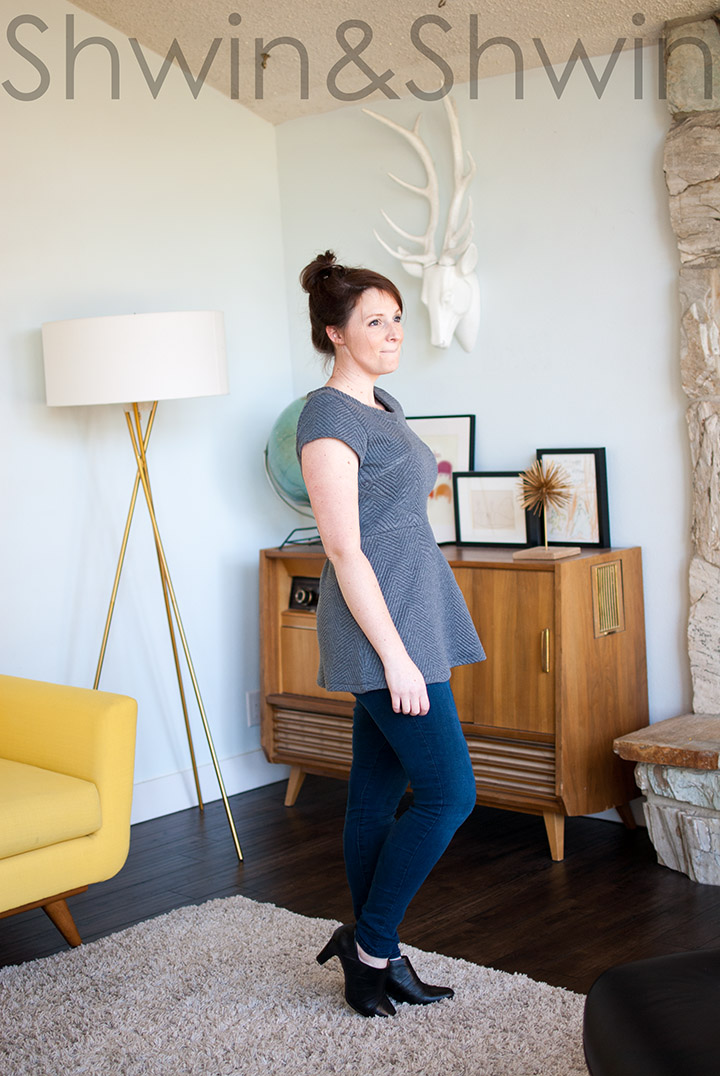 I did the flared peplum version, which I really like, and I love the stiffness of the fabric for the skirt part. It flares off the body well.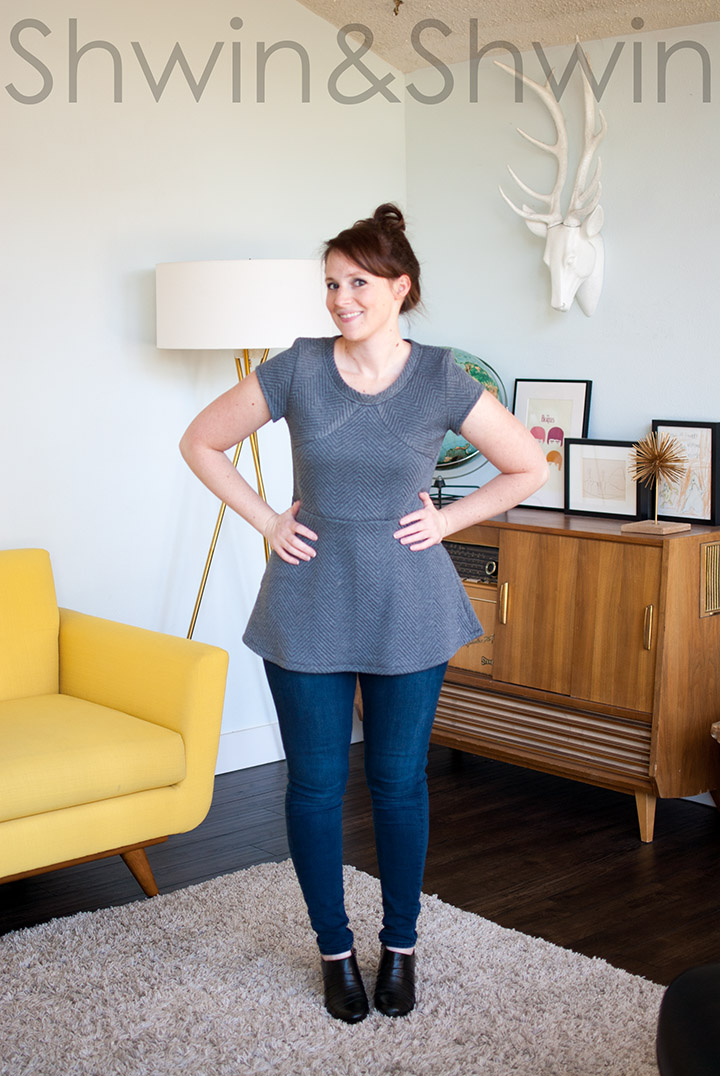 Even though the pattern does also come with a long sleeve option and I debated doing long or short sleeves, I went with the short sleeves for this since we are still having weather in the 90's in September and I wanted to be able to wear this right away.
Remember you can only get the pattern in the Unbiased Collection which is on Sale until October 2nd So grab the collection while it's 40% off!
Join the Pattern Anthology Facebook page to join in on the sew a longs!