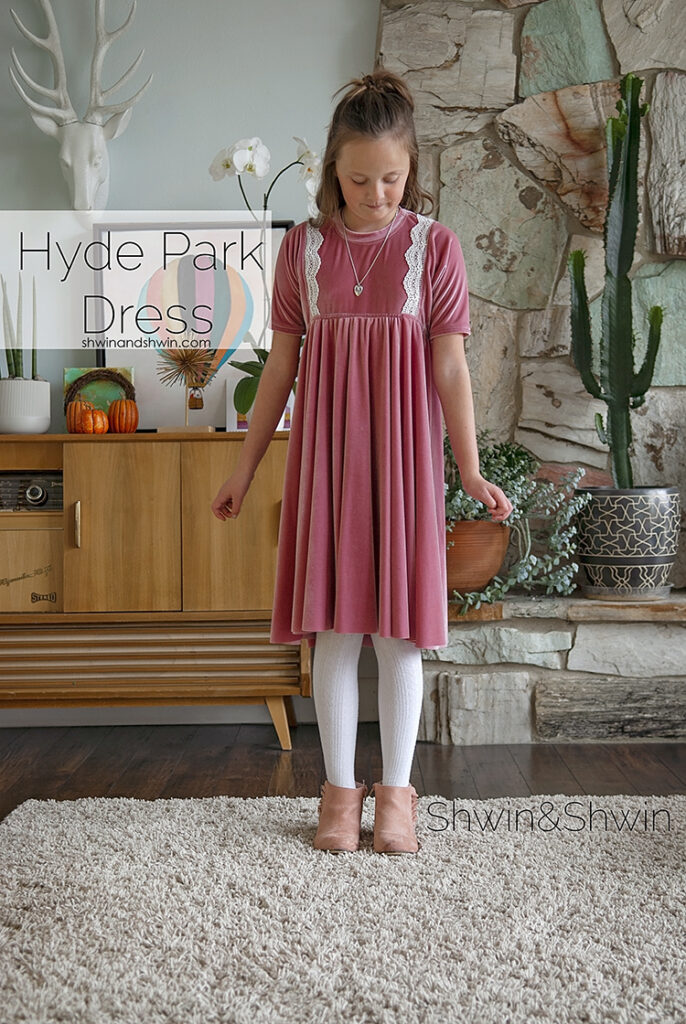 While making the new Hyde Park Top (also available in teen sizes) I knew I wanted it to be a dress. It already had the twirly circle skirt peplum, and so a twirly circle skirt dress was in order.
The dress has a high low hem line just like the top which I love, and turning the Hyde Park Top into a dress is so easy.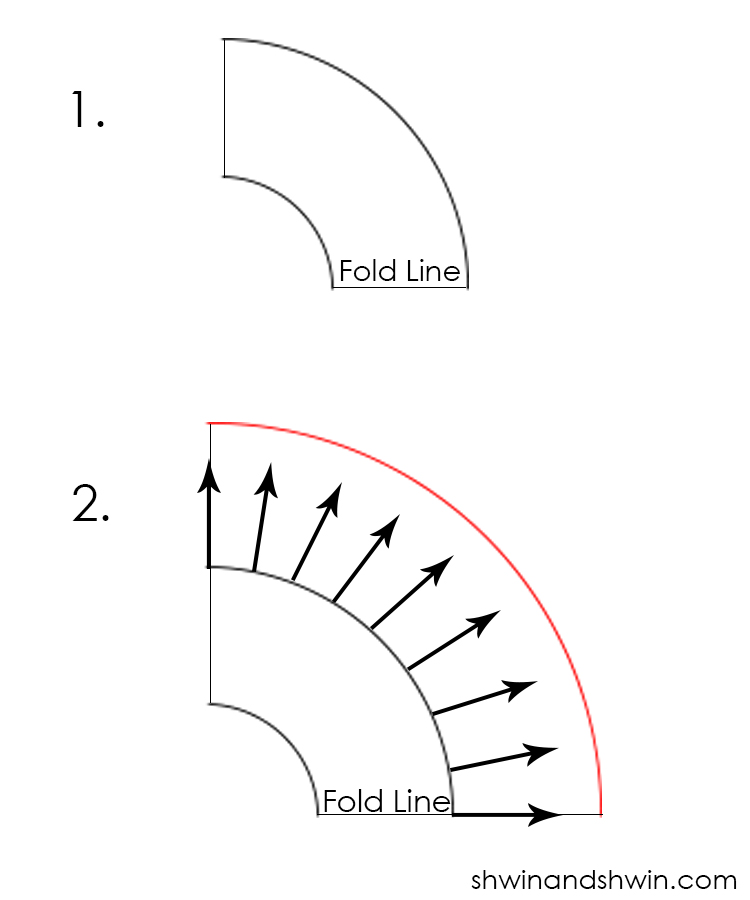 To turn it into a dress all you need to do is lengthen the peplum piece. Decide how much length you need. The finished measurements are in the pattern so determine how long you want the dress to be so you can figure out how many inches you need to add. Say you want to add 10″ You measure and add 10″ all along the curve directly outward so it makes a new quarter circle shape.
I made a few other minor adjustments to the pattern. 1. I chopped the sleeve shorter because I just wanted an elbow length sleeve. 2. I skipped the waisline casing and drawstring for the style but I still wanted the waist to be drawn in a little and I wanted to stabalize the waist from the weight of the skirt. To do this I sewed some 1/4″ elastic to the waistline while stretching it slightly. 3. Last thing I added lace to the bodice before sewing the sleeve on.
It was such simple changes to make a sweet bohemian style dress.