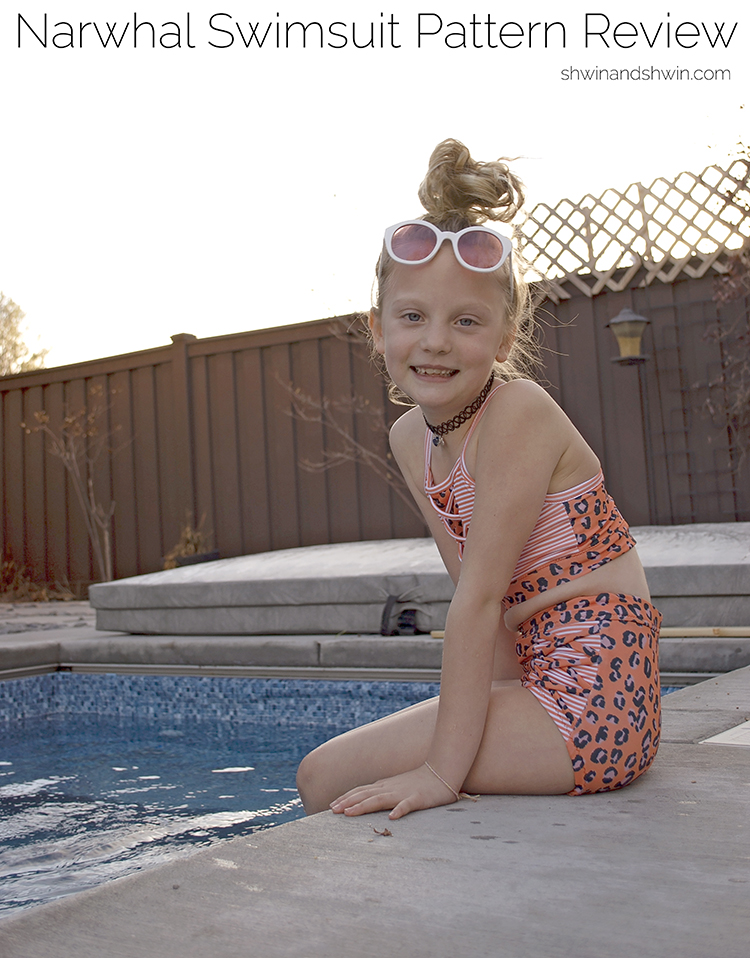 I thought I would share my Narwhal Swimsuit Pattern review by Sofiona. I made two of the bikini style suits for my daughters.
I received the fabric for free while working as a brand ambassador for Raspberry Creek Fabrics. I paid for the pattern myself and all opinions are my own.
I loved the Narwhal design from the moment I saw it, and although they have a few style options and endless ways to mix and match them I ended up making the same style for my girls.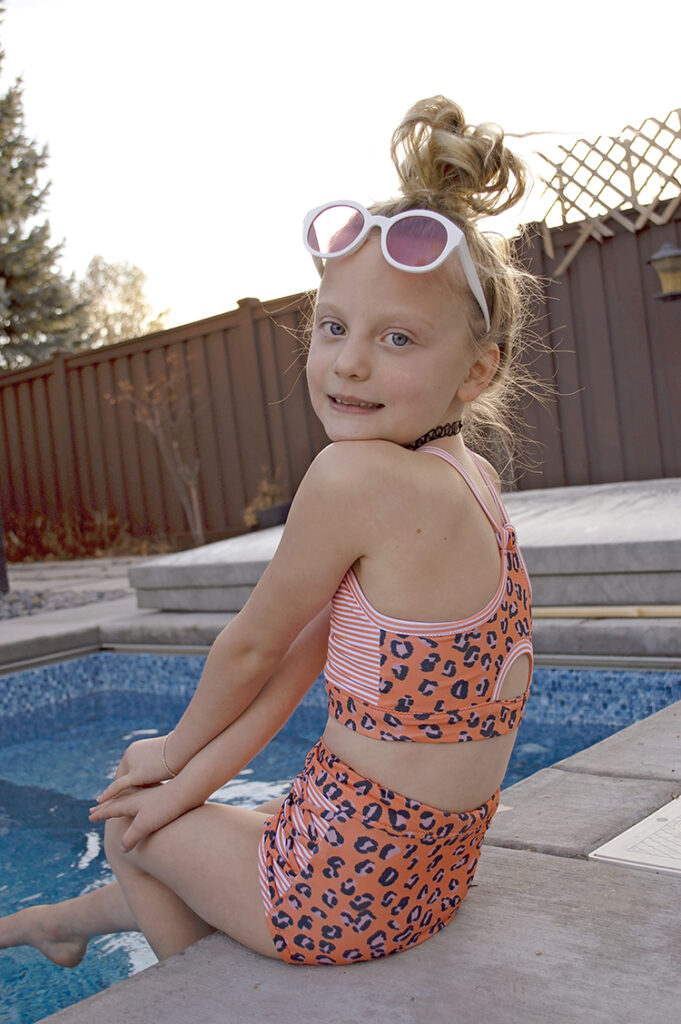 Suit One
Penny has very difficult measurements. I know this since I sew for her frequently. I know she measures at about a 2T width and 7 or 8 height, while she is 9 years old. I don't usually sew her a 2T width with 7 height. It warps the patterns quite a bit to make such a drastic scale change, also she is tall and lean but not odd in proportion so I usually split the difference a bit and it turns out great for her.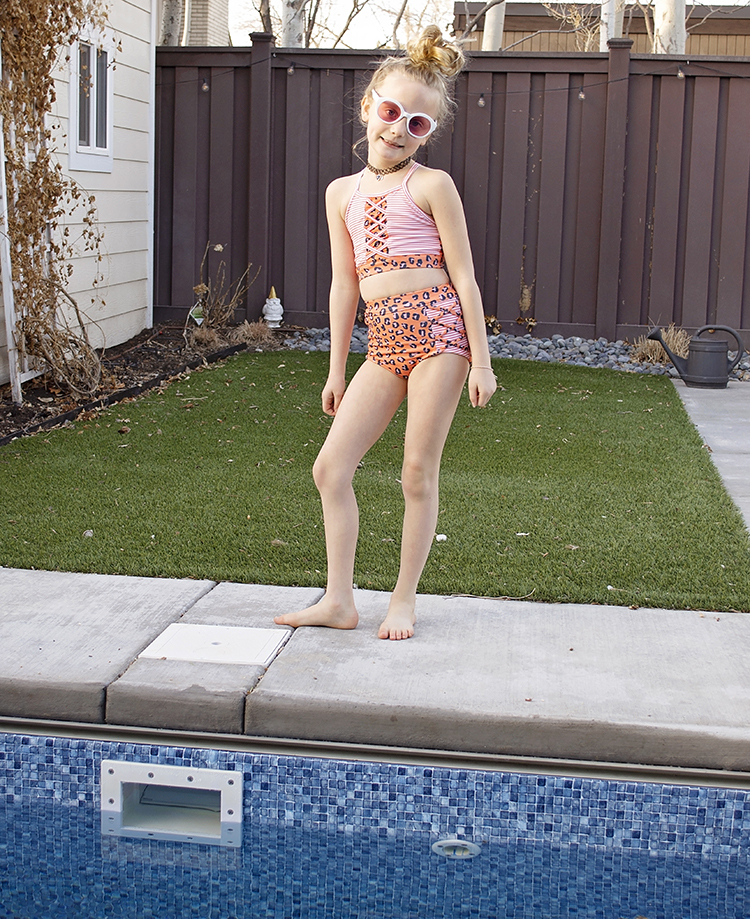 Swim suits are a little different however since they need to be slim fitting. To fit her slim form I needed to stick to the measurements. So I did, and in this case I actually found it to be ever so slightly too small for her. I probably would have just lengthened the elastic a little since that seems to be what was causing the most tightness.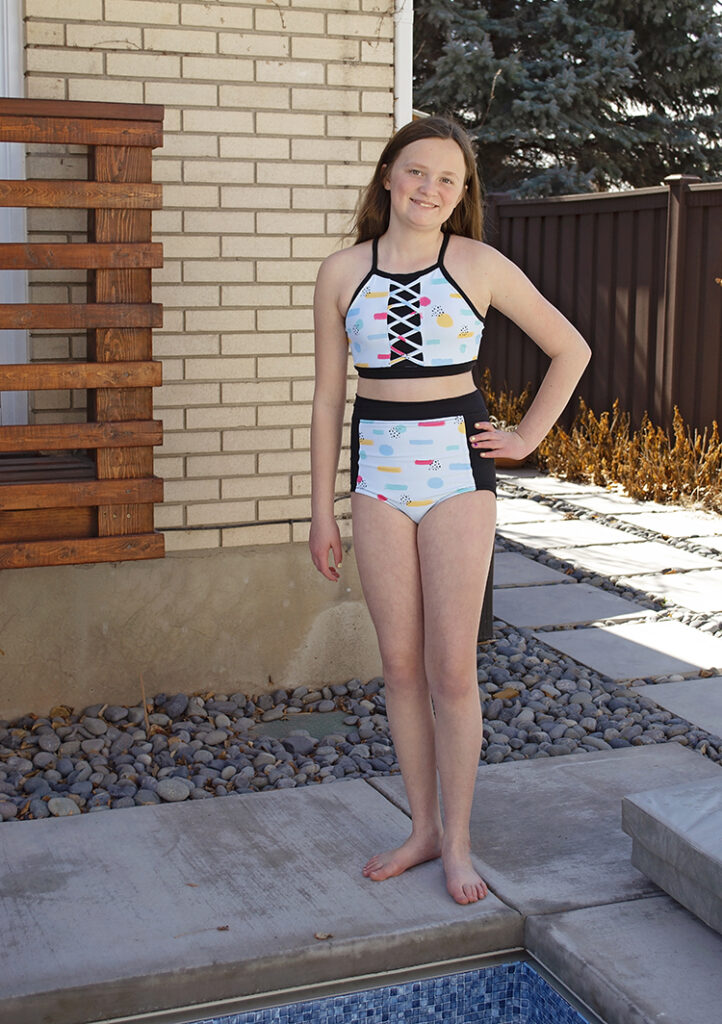 Suit Two
For Abbey I made the same style, minus the straps on the bottom, she didn't want them at all but I convinced her to add them to the top because they look great.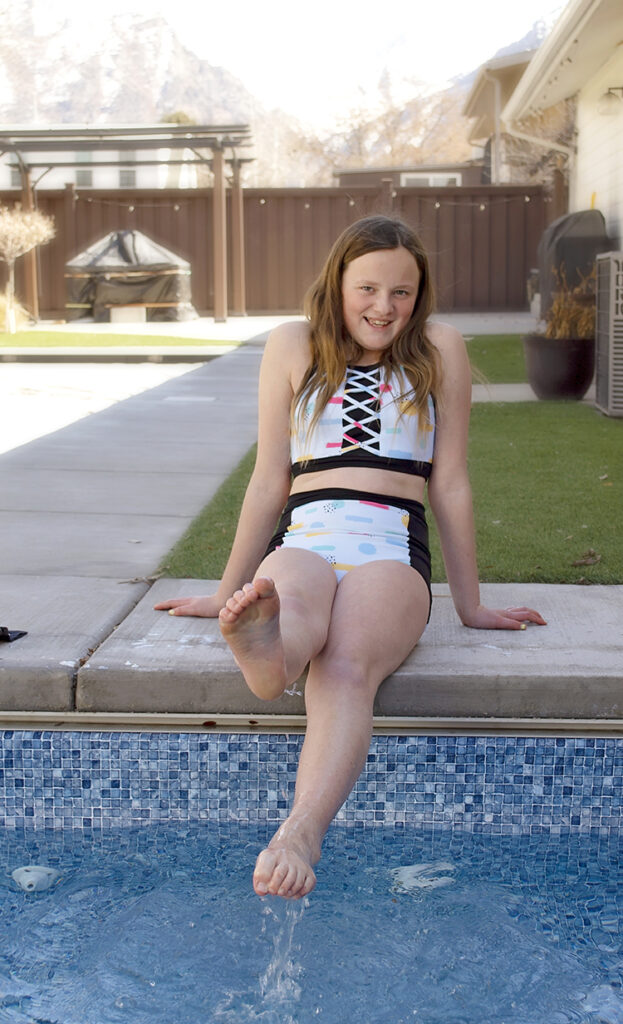 Abbey is more of a straight size and so making her suit was pretty straight forward. The elastic was a little snug for her as well but it was a better fit.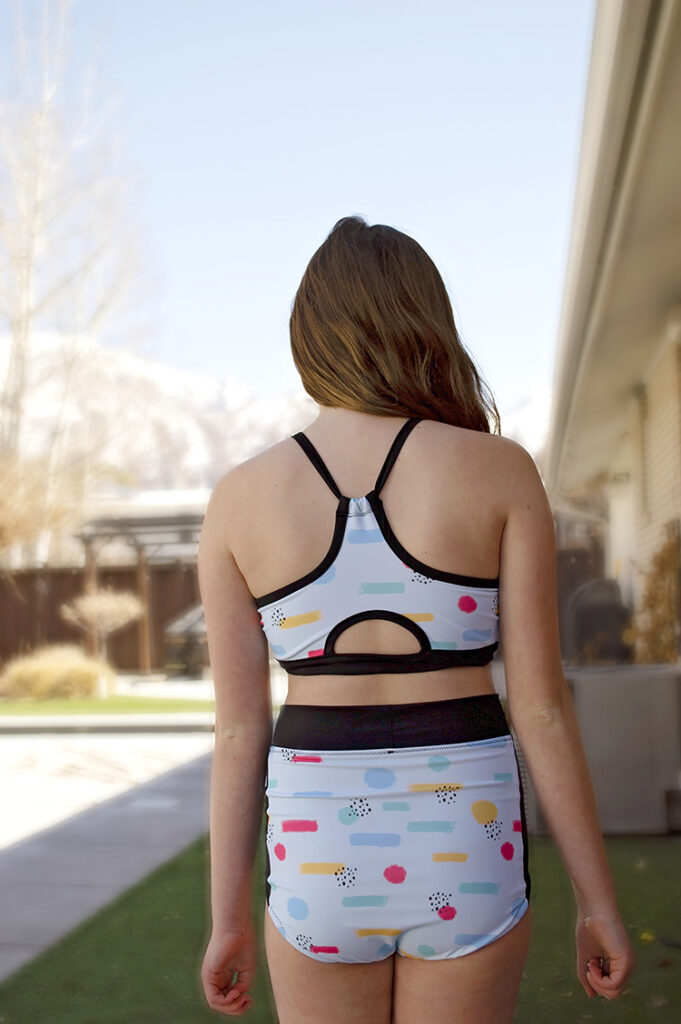 Great instructions, clear and easy to follow.
Cute style options with many ways to mix and match
A touch on the small side, for the elastic anyway.
Fits a little funny through the crotch area, nothing we hated or cared to fix but it's worth pointing out.
Its not an easy sew, but thats because sewing a swimsuit is challenging not because the pattern is challenging.
Overall I would highly recommend the pattern for any one who has some experience sewing and wants a super cute suit.