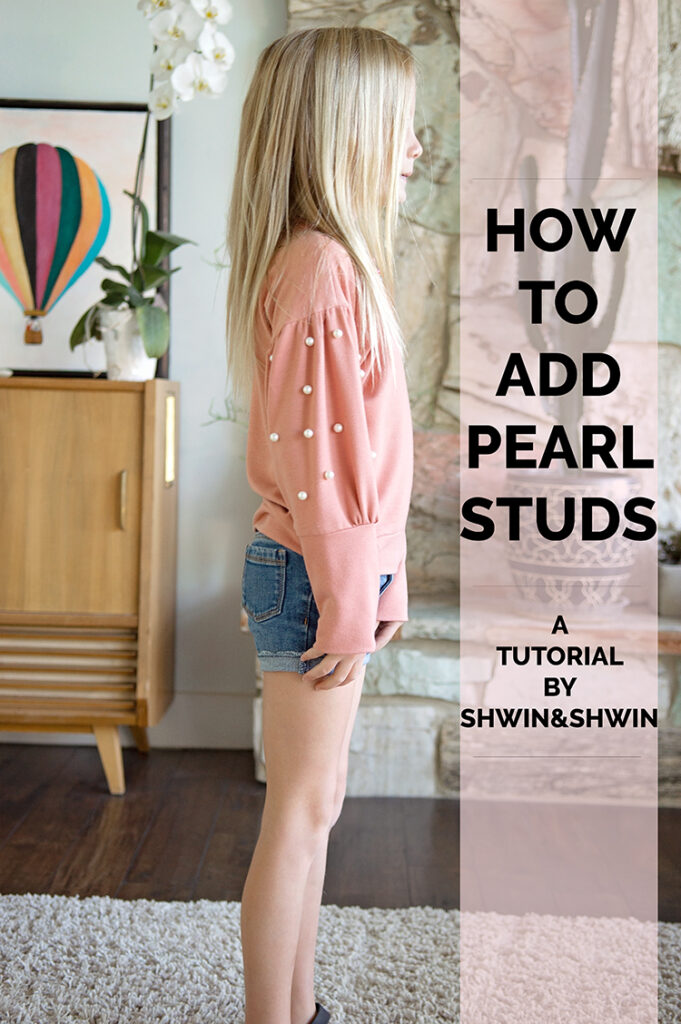 I have been mildly obsessed with this pearl studded clothing thing for a little while now. Then while binge watching Grey's Anatomy I saw Maggie Pierce wearing this adorable pearl studded sweater. I couldn't get it out of my mind and it was time to make it. I will show you how to add pearl studs to a shirt as well, these can be added to any shirt made or bought.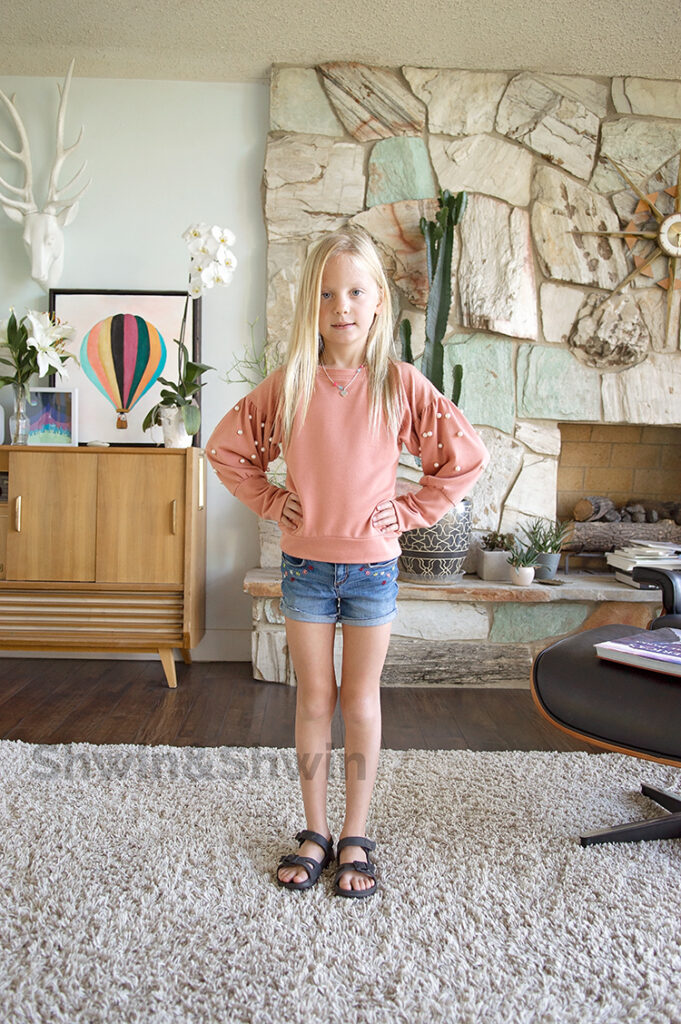 For my top I pulled out a pattern I haven't used in forever. The Madonna ruffle Top. I made the 3/4 sleeve option, only I wanted the dropped shoulder so instead of cutting the bodice for the 3/4 sleeve line option I cut it out regular. I also shortened the gathered sleeve to the 3T line even though I was making a 5. I did this so I could have a nice long cuff. So I also made the cuff longer, this also made a regular long sleeve length instead of a 3/4 length. Last change, since I was skipping the ruffles on the bottom, I cut it a little shorter so I could add a waistband. I just like the look of a waistband.
I used this french terry fabric
I used these Pearl Studs in 10mm size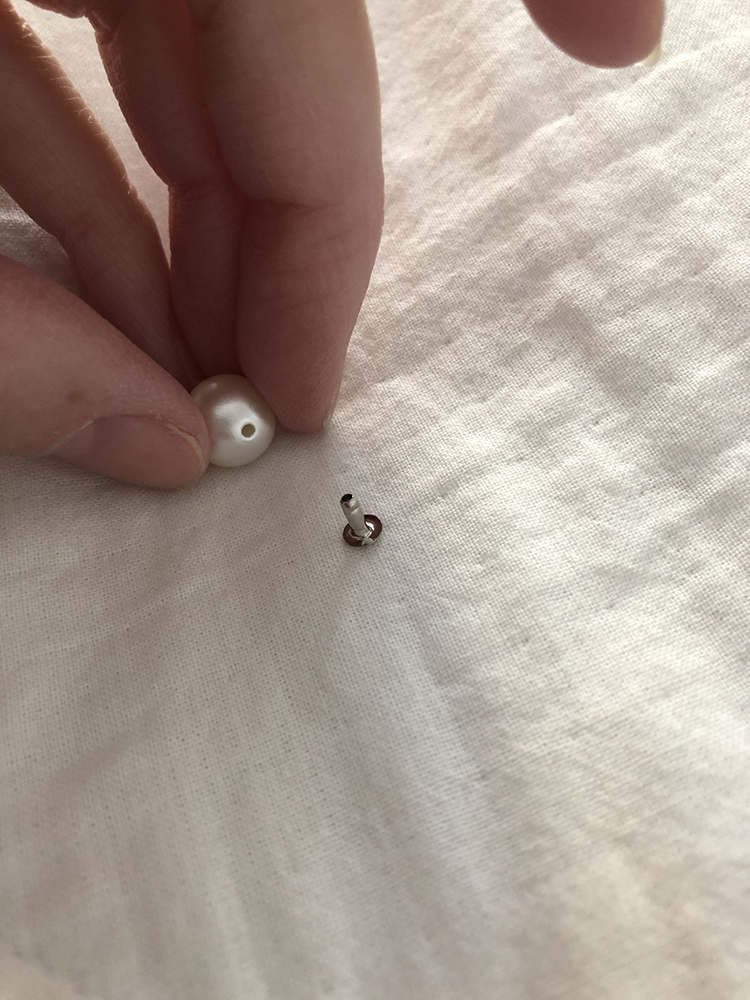 This is what the studs look like. The metal part will go in the back.
You will need an awl, or some sort of tool that will be able to poke a hole. I used an awl from my snap kit.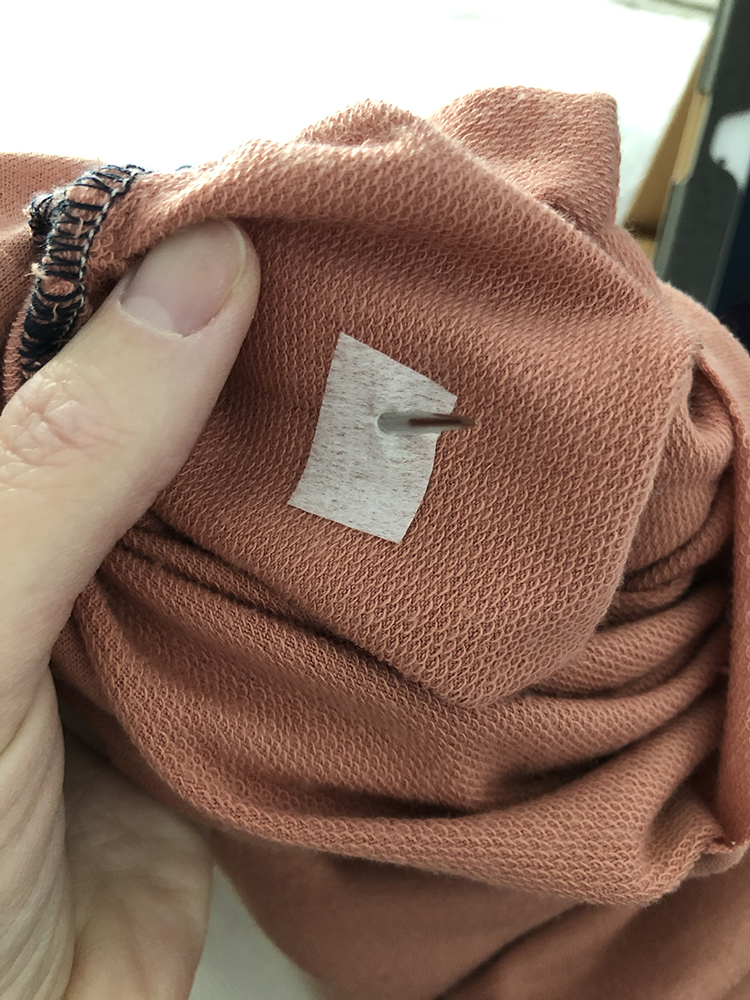 This is the awl on the other side. I also use small squares of interfacing on the inside. I do this so the stud doesn't just fall through the fabric. (it is pretty small)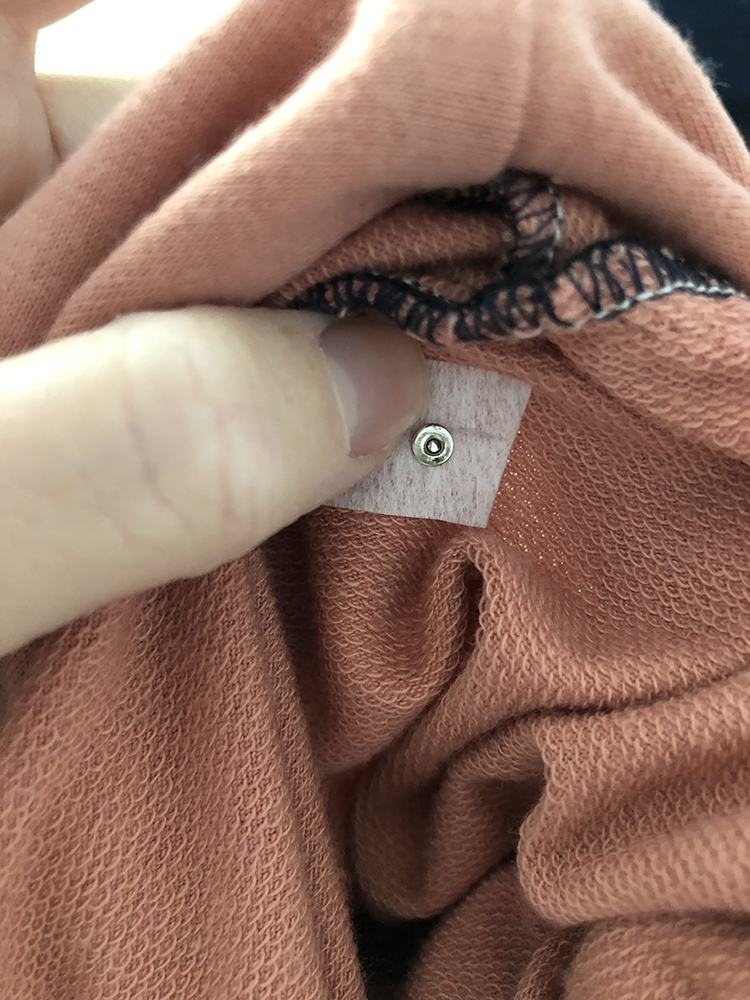 Then the metal stud goes in through the back side.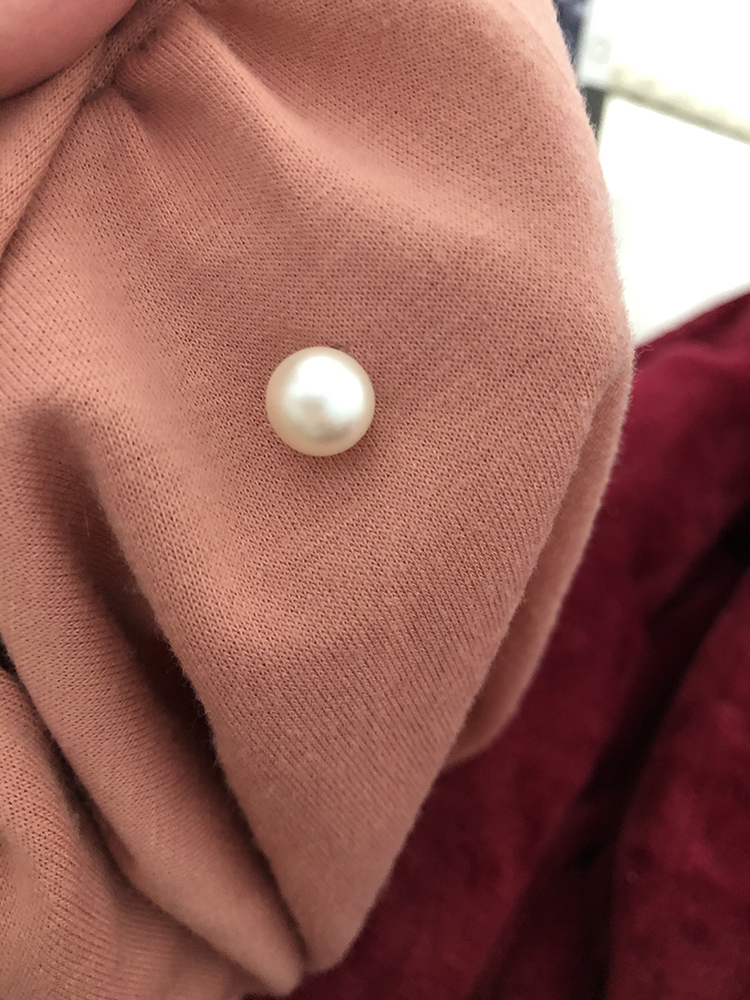 The pearl goes on the outside. You push the pearl on, which they say can be done with your fingers. I did not find that to be the case. I could push them on a little with my fingers, however then I used pliers to pus them on the rest. They should be flat when done.
I placed them on the front and back of the gathered sleeve in a random scatted pattern.
I absolutely love how it turned out and it's a great transition piece as my daughter wore it with shorts since we are cool half the day and warm half the day.