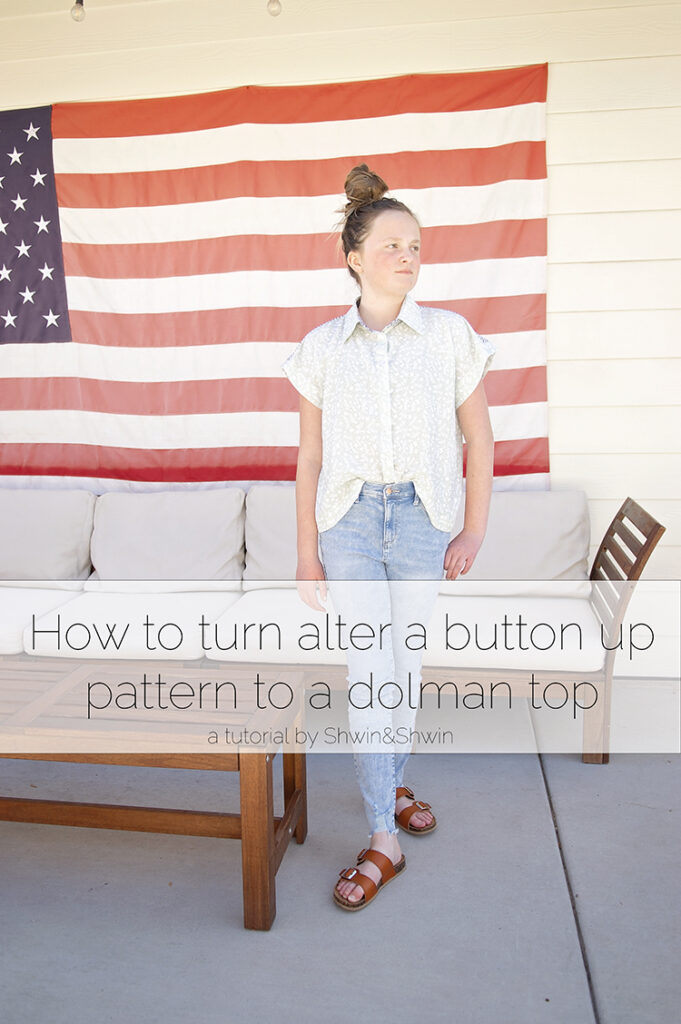 Sometimes a fabric just speaks to you and tell you what it wants to be. That was the case for this adorable rayon challis from Raspberry Creek Fabrics, I got to sew up this little floral in sage and from the moment I got my hand on it, I could just hear that it wanted to be a dolman sleeve button up.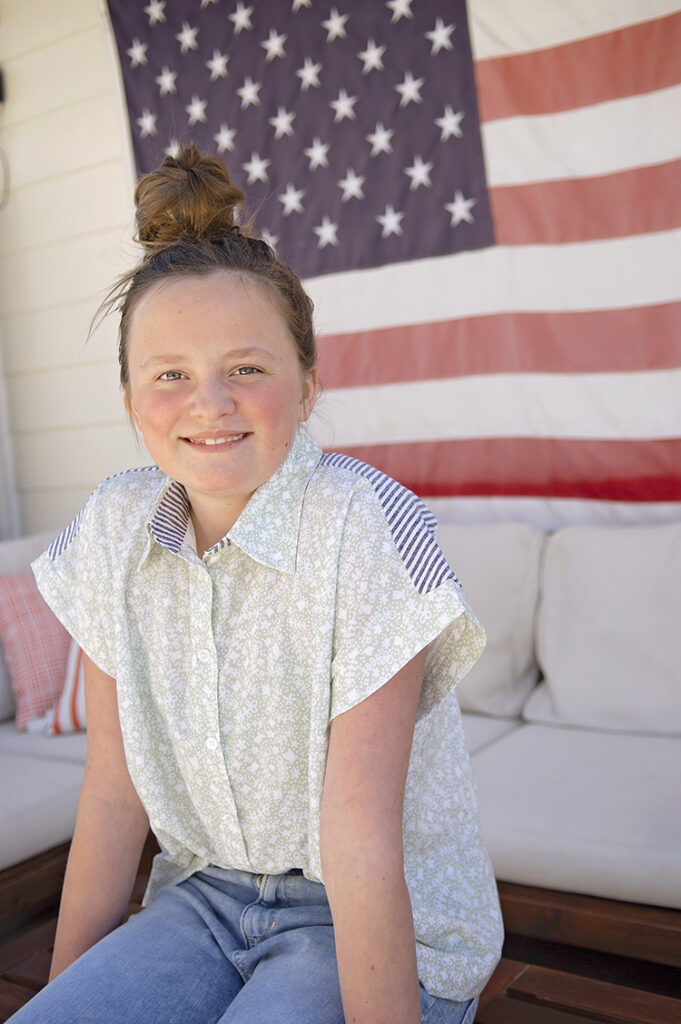 Searching through my pattern collection I couldn't find the "perfect" pattern, but I did have the Jet Button Up. It was a REALLY simple alteration to make it the ideal fit and style I had in my head. The classic collar and basic fit is a really good place to start with when I just needed to edit a few little areas.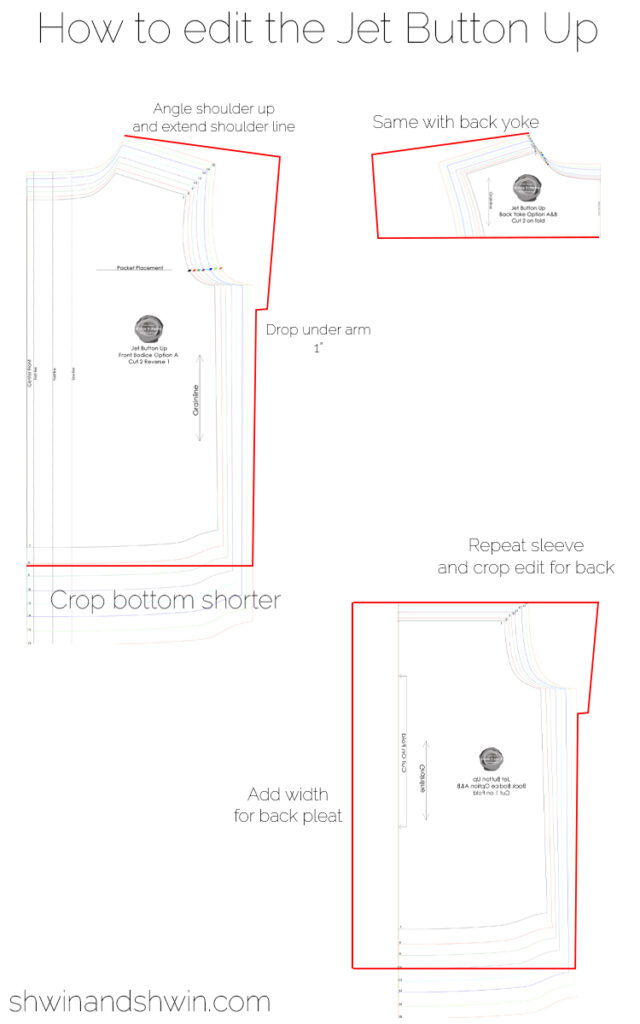 To make this my dream pattern, I only had to alter 3 pieces and it wasn't an overly complicated alteration. To make the pattern a dolman fit I needed to extend the shoulder line 3/8″ past the side seam. Next changed the angle a bit so the sleeve would have a bit more room. I also lowered the under arm by 1″ (sleeve to underarm connected by the 3/8″ notch) The final alteration I made was cropping the length several inches shorter. My daughter likes things more of a cropped fit these days. I also made 1 size up than normal for more of an oversized fit in general.
Now since the front is altered, the back yoke and back piece will need to be altered in about the same way. It was at this point that I also added width to the back piece. This helps with the extra wide and flowy fit I was going for but could totally be skipped.
Sewing the pattern together all went the same way as the pattern instructs. (minus adding the back pleat.) Since there weren't any sleeves I did cut some rectangle bands for the ends of the sleeves. You can also opt to just hem the "sleeves" at the notch.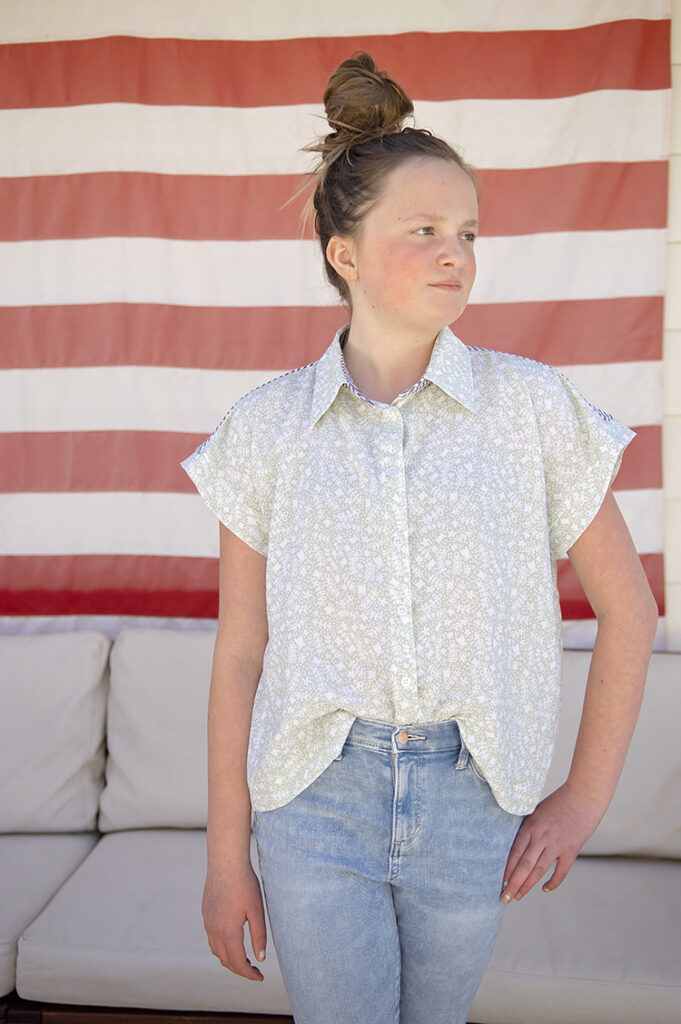 Such a few simple changes and it gave the pattern a fresh new look and feel. I wasn't really sure if my extra picky daughter would like the top. She can be so hard to please, but I risked it anyway, and she loves it! She loves how lightweight and soft the rayon is.