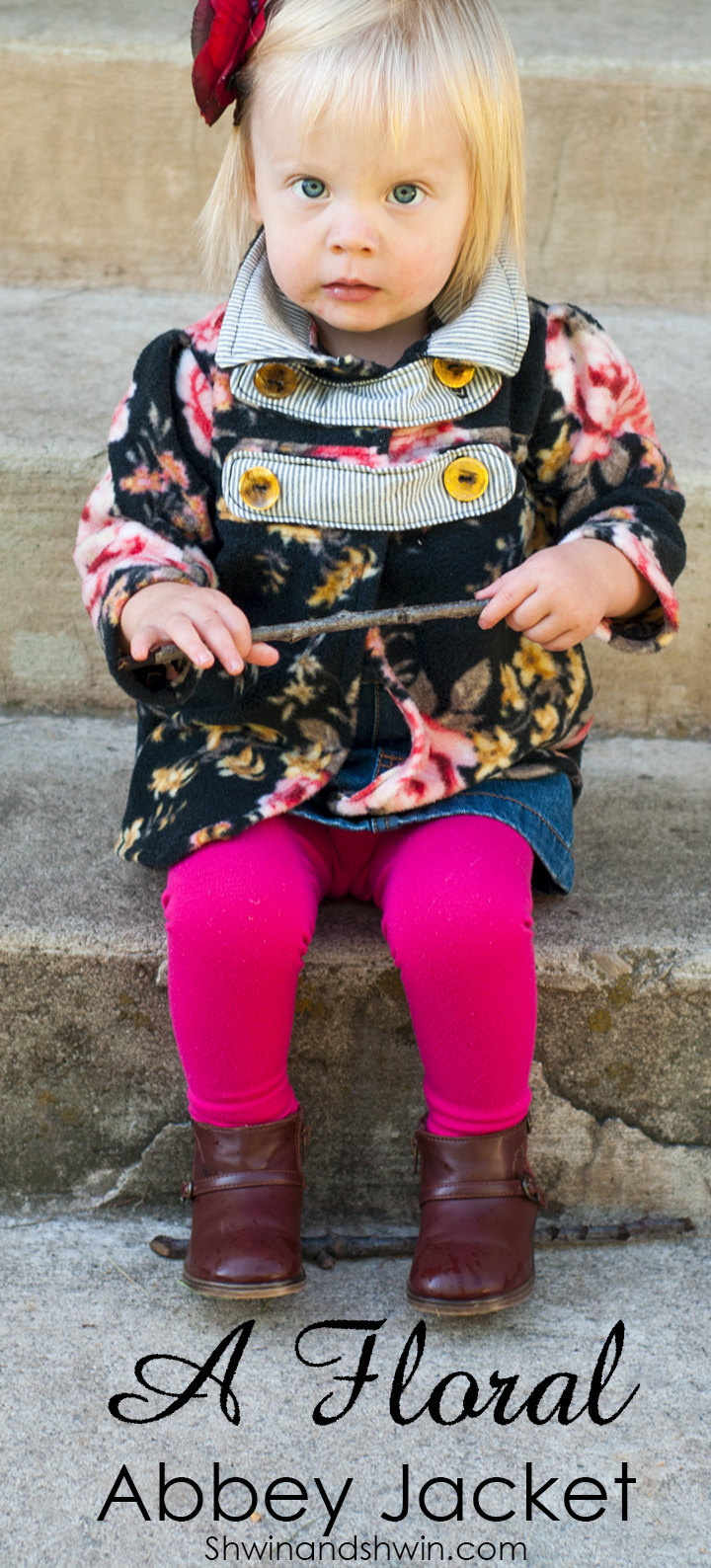 Fall is in full force around here. I don't know about you but here we are having cool crisp evenings followed up by chilly mornings and then wonderfully warm afternoons. It's my absolute favorite time of year. Seeing the leaves start to change, and getting that crisp nip in the air that is so welcoming after sweating all summer long. It just makes you want to cuddle up and snuggle. I decided while making the fall wardrobe for the girls that Penny needed a light jacket. The Abbey Jacket fit bill perfectly. I was going to do a hack. (like I have done before HERE) but honestly I just love the Abbey Jacket so much as is, that I decided to just follow the pattern straight.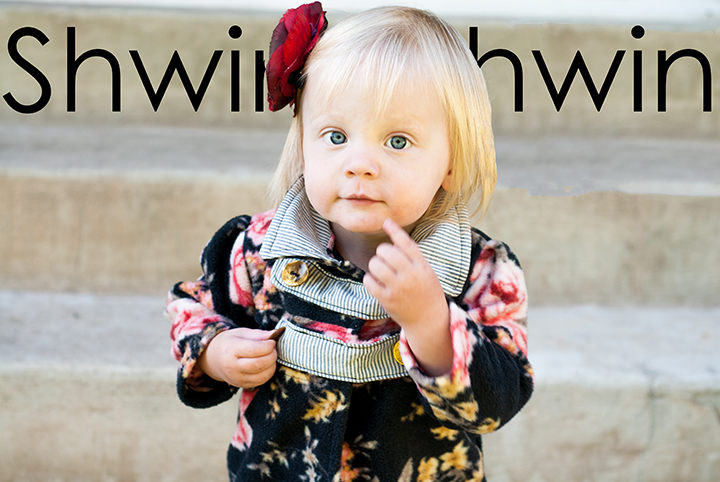 I made the size 12-18m for Penny since she is still pretty petite. I do wish I had added length to the sleeves since she is a little long in the arms since she is 20 months, but they are fine they stop right at her wrist, and I figure she will likely need a warmer jacket before she actually outgrows this one. I went with the high collar option since that is my favorite.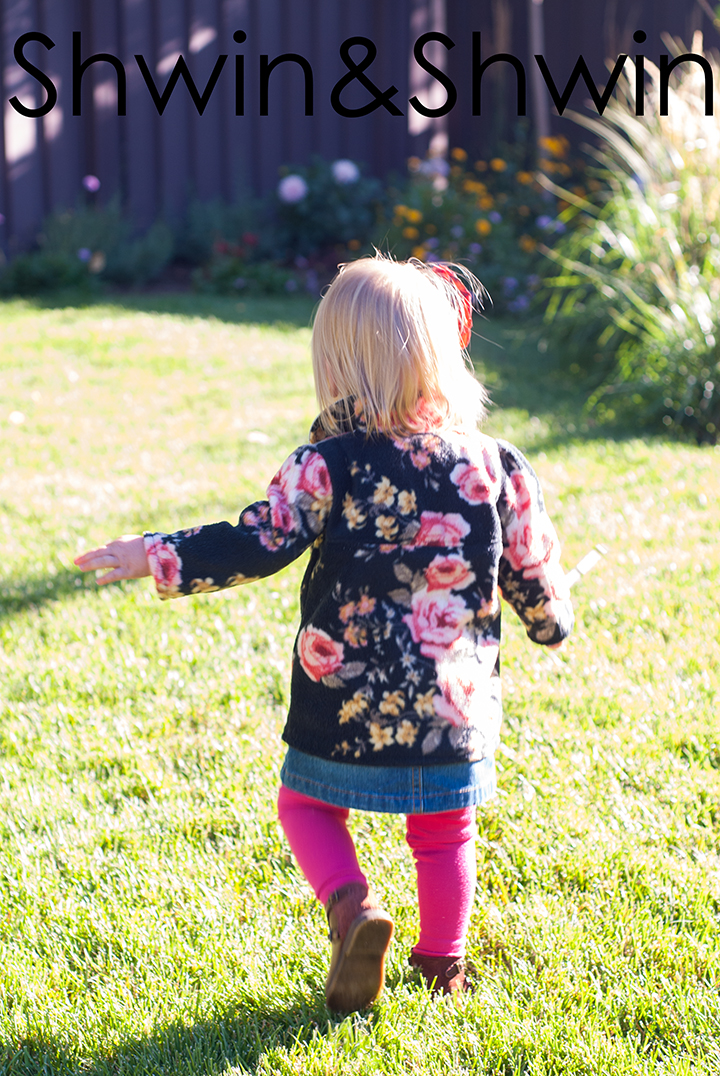 And although I have ALWAYS used a solid fleece for the jackets I have made in the past I was walking past the fleece and this floral fleece caught my eye. I decided I just had to mix things up and go floral and I love the change, the print worked great. The great thing is a 12-18m only requires 1/2 yard of fleece so even thought it was a print I only got 1/2 yard. This did mean I couldn't print match all the seams which would have been nice but, I still love the way it looks.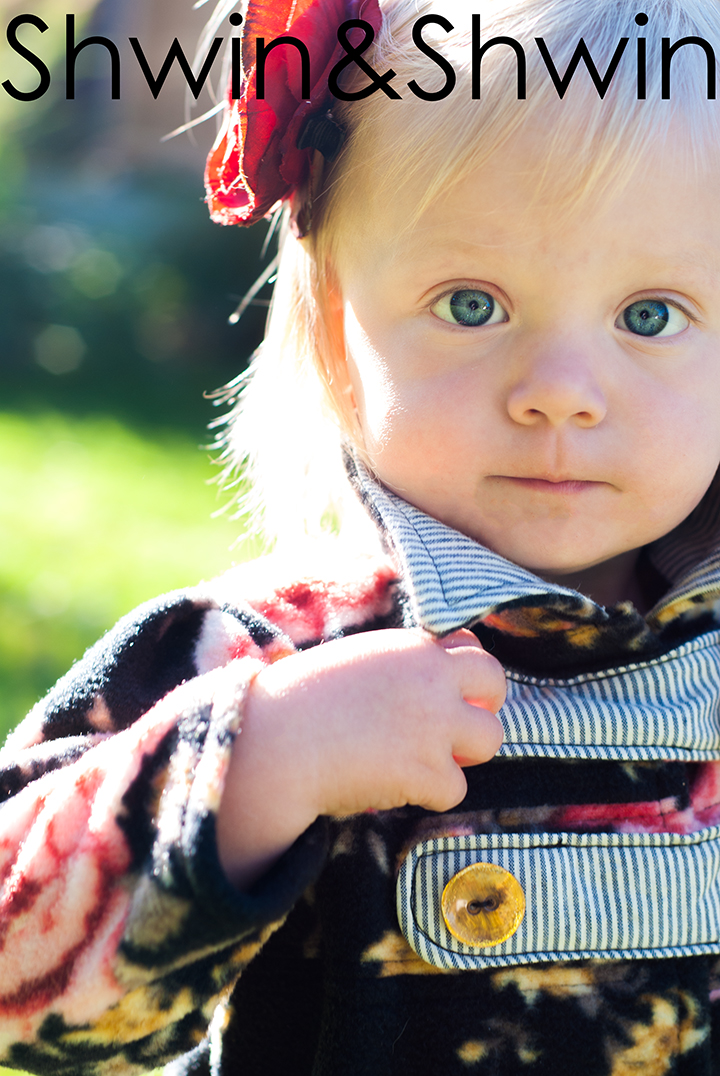 I used a super soft striped cotton for the tabs and collar, you know because stripes and florals are my favorite and I shall never get tired of seeing it. The gold buttons add a nice little pop.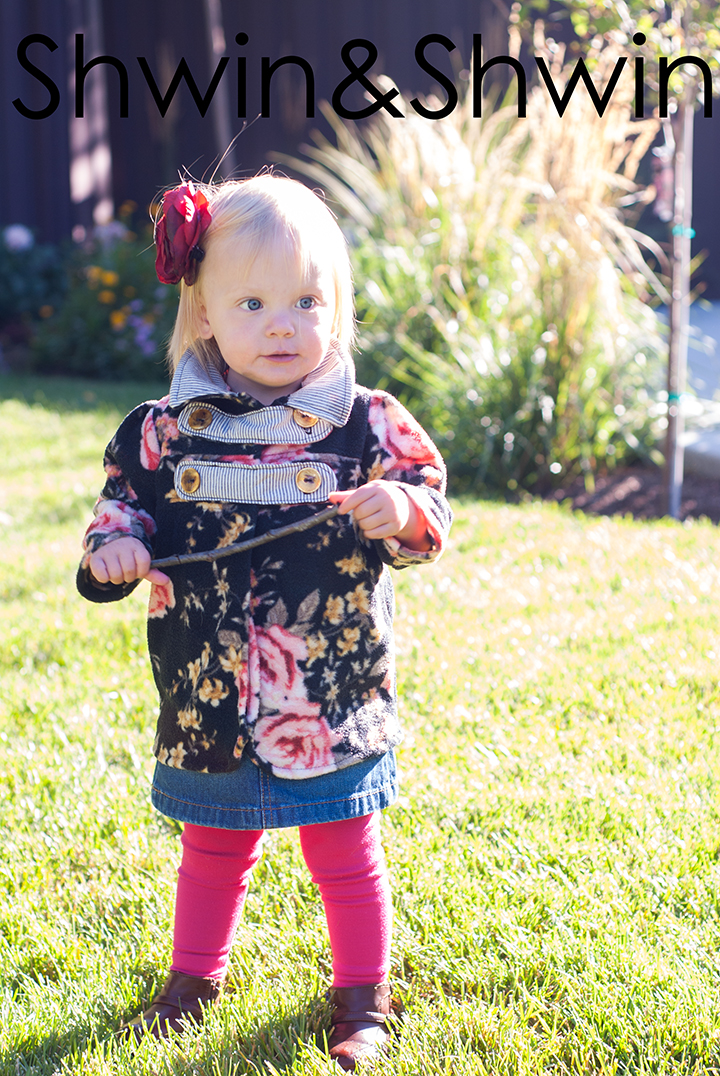 Abbey Jacket Pattern || Shwin Designs
Floral Fleece || Joann Fabric
Striped Cotton || Mood Fabric (sold out)
Denim Overall skirt || Oshkosh B gosh
Leggings || Made by Me || Apple LoungeWear
Boots || Baby Zara