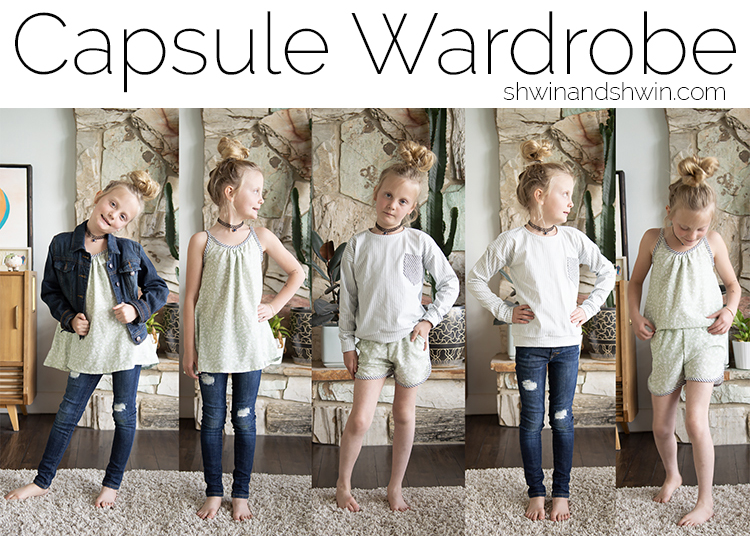 I love a capsule wardrobe, and with kids it makes it so easy! Make a few pieces that can all go together and no matter what they pick out to wear they will look great. I sewed up 3 pieces, added in some jeans and a jacket and got 5 complete looks.
First Piece
First up I made the Sally top. It's one of my favorite tanks for girls. With the rayon challis from Raspberry Creek Fabrics it has such a lovely drape. I like the added contrast with the bias binding. Another reason I love it for a capsule wardrobe is because it can easily be dressed up or down.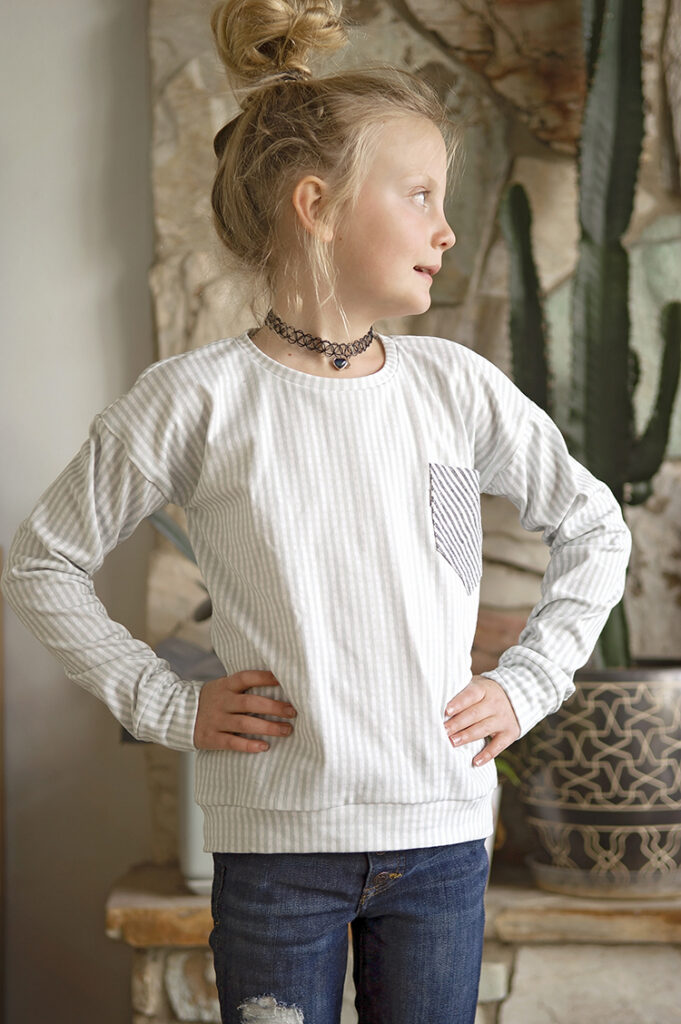 Second Piece
For the second top I made the Apple Loungewear top. I had to alter the sleeve a little so it could fit on my fabric piece. I also made a size smaller than normal so it wasn't as oversized of a fit, especially since I was making it from a knit not woven. Fabric also from Raspberry Creek Fabrics.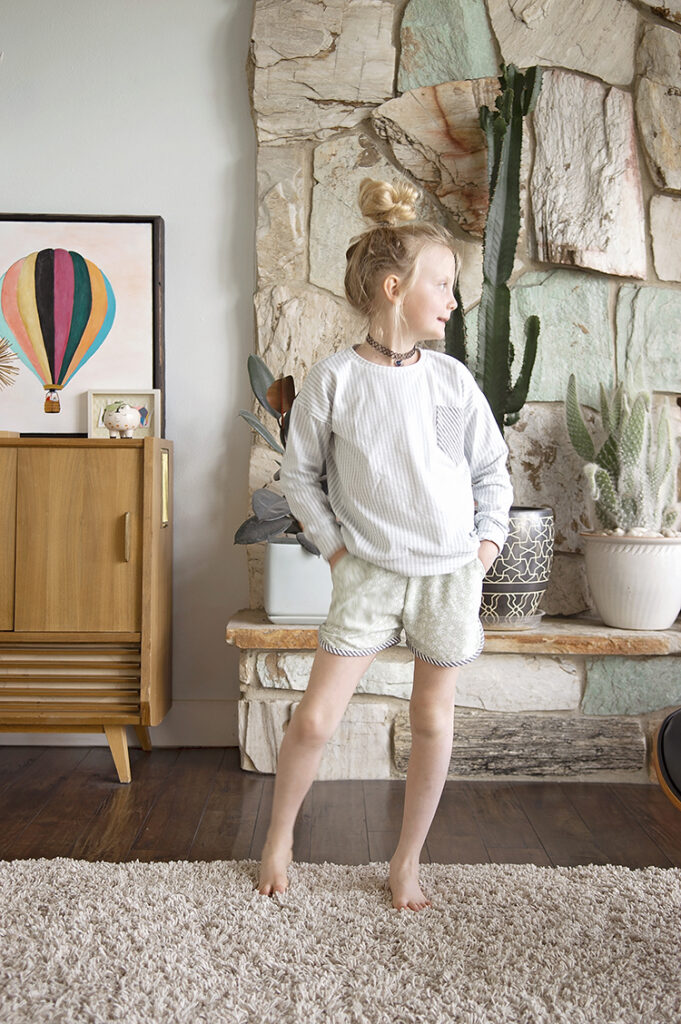 Third Piece
For the third piece I made some shorts from the same rayon challis. I used my free shorts pattern for the shorts, I did make them a little longer since Penny has grown since the last time I made them, but she still has about the same waist.
I love how the shorts and top can be worn together to make a faux romper look, perfect for causual summer.