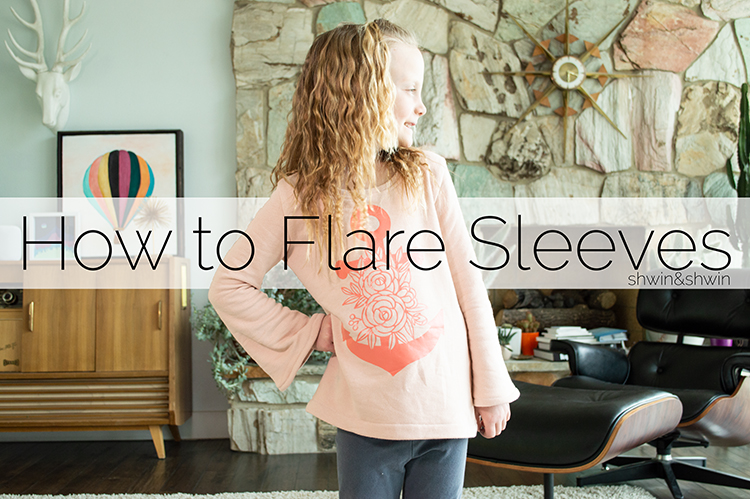 Today to continue the tee shirt pattern hacks.
Incase you missed the other posts in this series. You can see all the basic tee patterns and how to sew a basic tee HERE. You can see the first hack adding a ruffle sleeve HERE.
Today I am showing you one of my favorite pattern hacking skills. The slash and spread method. This is when you cut the pattern (slash) and then spread it out (or in) to add or reduce volume in different areas. I am adding flared sleeves in this case and I love the way it turned out.