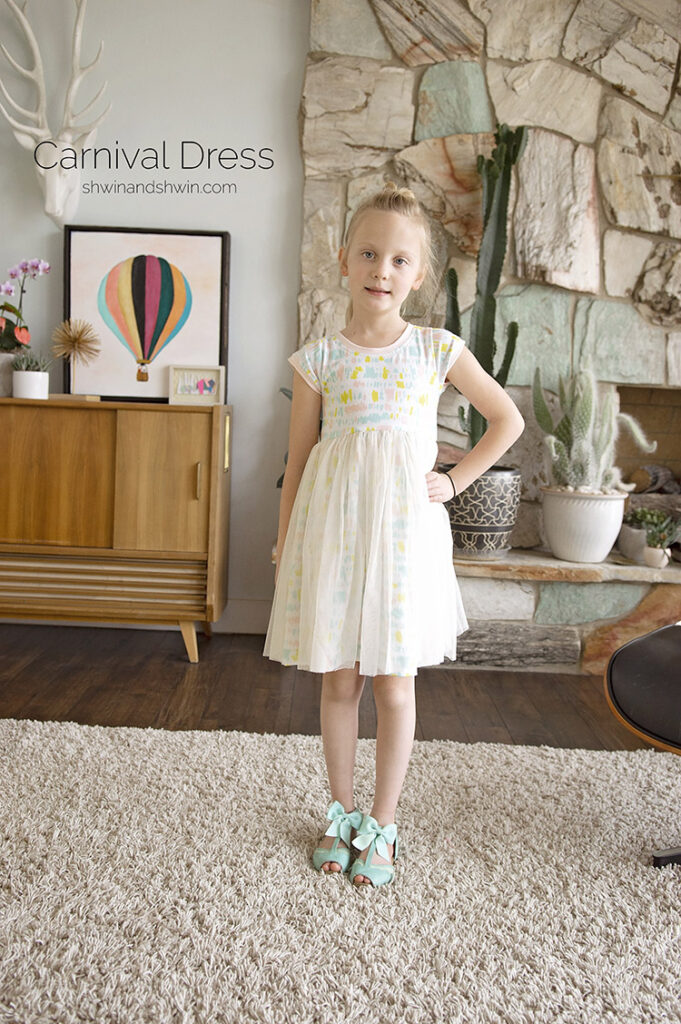 The carnival dress pattern has adorable animal options with it. However I originally designed it to be a ballerina style dress. I wanted something fun and girly. I love the fitted tee style dress with tulle skirt layer. The cute animal designs came later when I saw the most darling animal dress at a shop.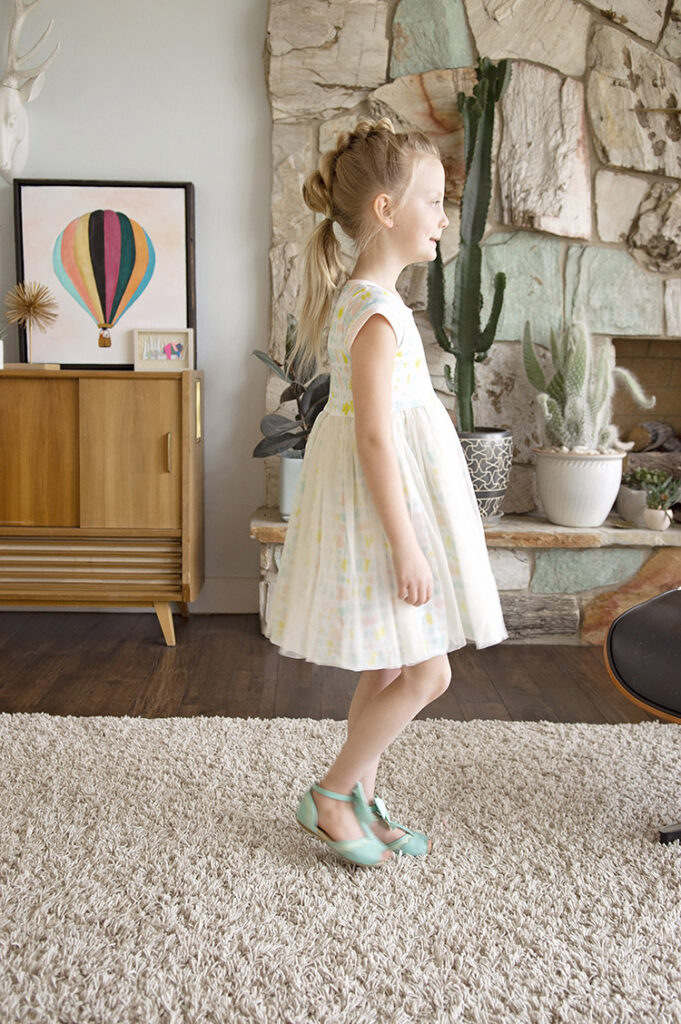 Something twirly and light was perfect for these fabrics so I made the Carnival dress pattern without the animal details. It was one of the first times in a long time I made a pattern just as instructed without changing a thing.
I received the fabric for this dress free from Raspberry Creek fabrics as part of their brand ambassador program. That doesn't change my feelings about the fabric or the dress.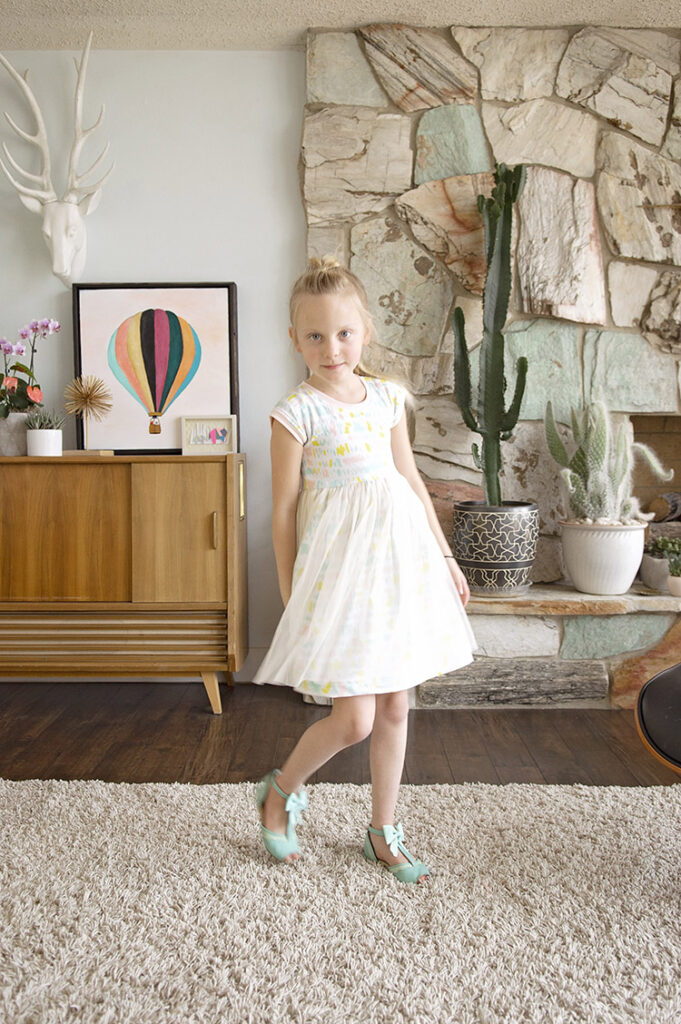 I do wish I would have decided to make the dress just a touch longer. I always forget to add enough height for this girl who is growing like a weed. It fits her perfectly now but she will outgrow it quickly. (as kids do) good thing we have some good friends to pass things on to.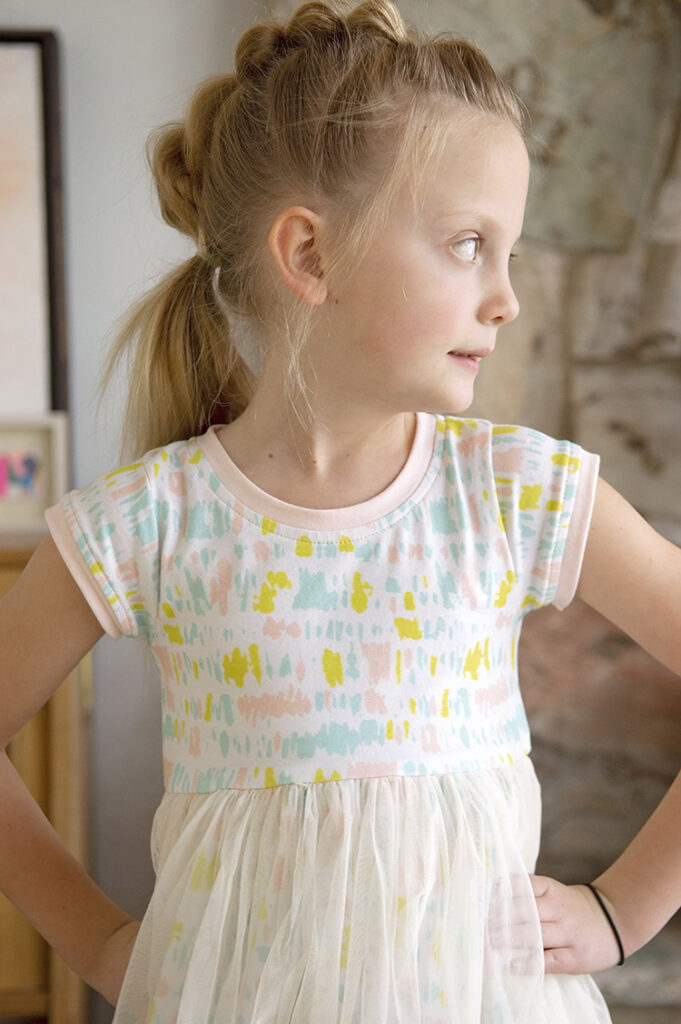 For the tulle, as a tip I HATE the cheap tulle unless I am working on a halloween costume or something that will be worn once. For regular everyday wear I like to use the bridal tulle, or power mesh. It is far softer and doesn't get all tangled up.