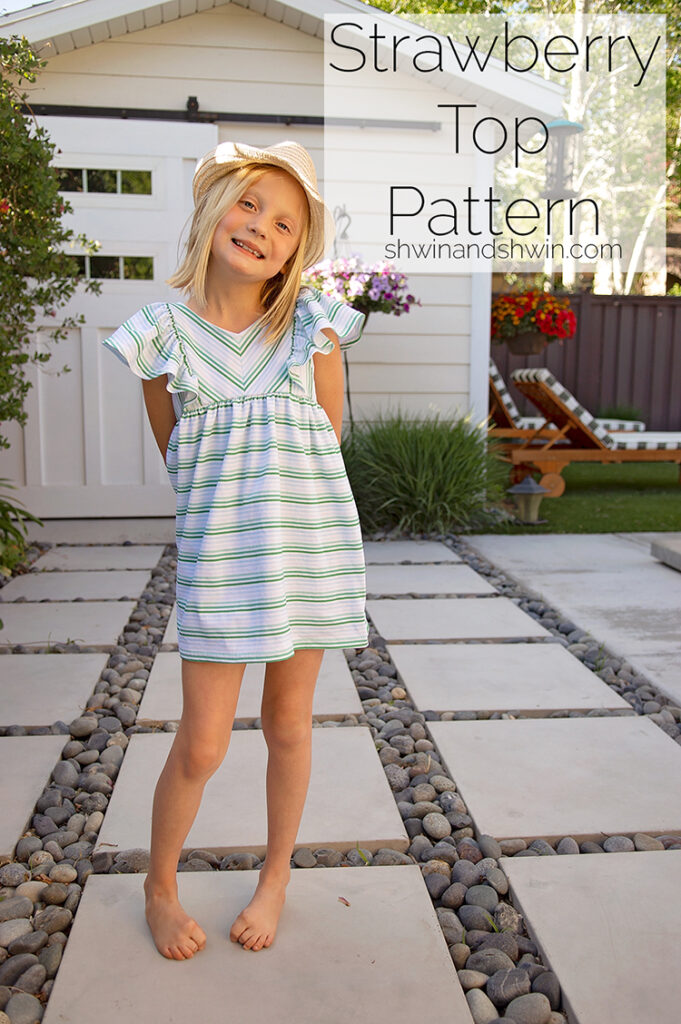 Using knit fabric for a woven pattern
Have you ever used the "wrong" fabric for a pattern before? I love using knit fabric for a woven pattern. Call me a rebel. I just don't like being told what to do and would rather try things out for myself. Sometimes they work, sometimes they don't. With the Strawberry Baby Doll pattern it was begging to be a knit, so I gave it a go.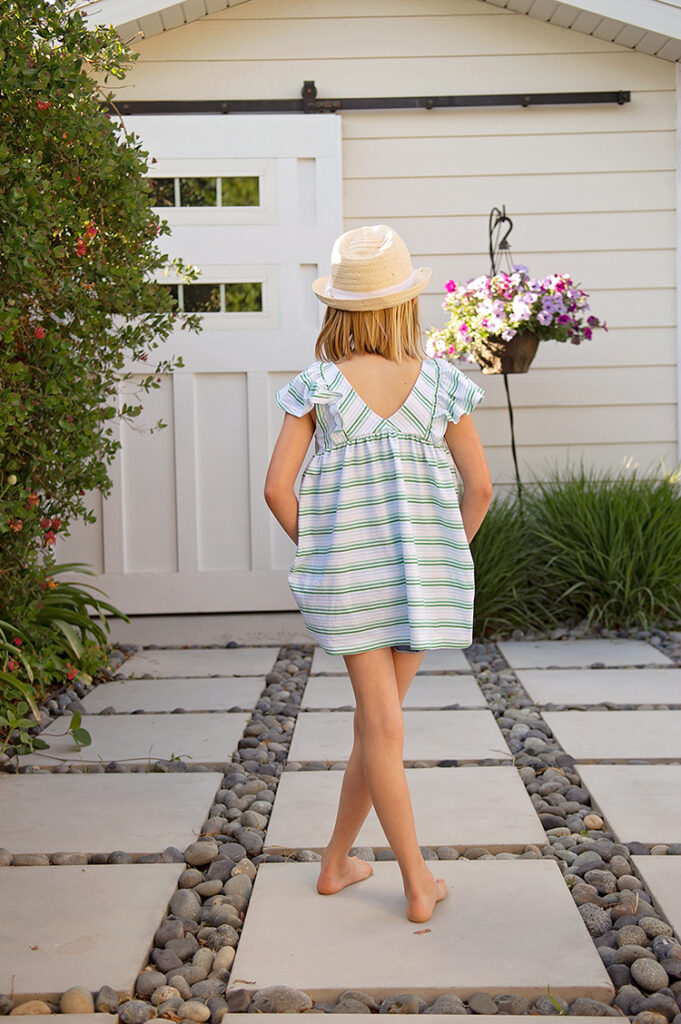 It was the perfect pattern for this striped fabric since it allowed me to play with the directions of the stripes. The Strawberry babydoll top is such a fun playful pattern I am glad it worked out so perfectly to switch it to a knit fabric.
Normally when you are switching to a knit fabric you need to do a few things. For this pattern I didn't change a thing, but I made a list of things you might want to consider when switching a pattern from wovens to knits.
Adjusting the size. Knits stretch so sometimes sizing down is smart.
Adding stabilizer. Knits stretch, so it's easy to warp or stretch out a seam. Adding stabilizer at a seam helps to prevent this.
Using hem bands. Sometimes I will finish a neckline with a neckband, like how you would finish a tee shirt.
Consider fabric weight. When swapping for a knit, you might have better luck if the pattern calls for a mid weight woven, use a mid weight knit. Think about how you want the overall outcome to be.