New to link parties? That's totally fine here's what you have to do:
Find a entry on your blog that you want to link up.
It can be ANYTHING (unless it's an ad or something let's keep it spam free)
Say it is a great new project you just made and have been dying to share it with the crafting world.
the link should look something like this:
http://
(your blog adress/website)
/
(the post you want to link)
.html
Linking to the post is the easiest way for people to get back to that post.
Then click where it says "click here to enter"
follow the steps to link your post and create a title, and select your picture.
Keep in mind the picture will be small thumbnail so pick a picture that shows it off the best.
Lastly if you were so kind to add our button to your page or post, or where every you store your link party things that would be super cool. You don't have to use the button to link up, it's just there for you if you can't live without it.
cool? cool. Let's get the party started!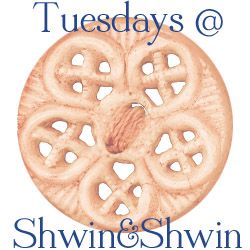 Welcome to this weeks Link Party! I so love seeing all of your fabulous creations! Last week was so great! Here are some of my favorites:
Sew easy being green shared this cute spring wreath. So quick and easy to make but I love the fun spring look.
So what have you been up to this week? I can't wait to see the goodies you have in store!
Also don't forget to enter the giveaway for Jacaranda Designs.