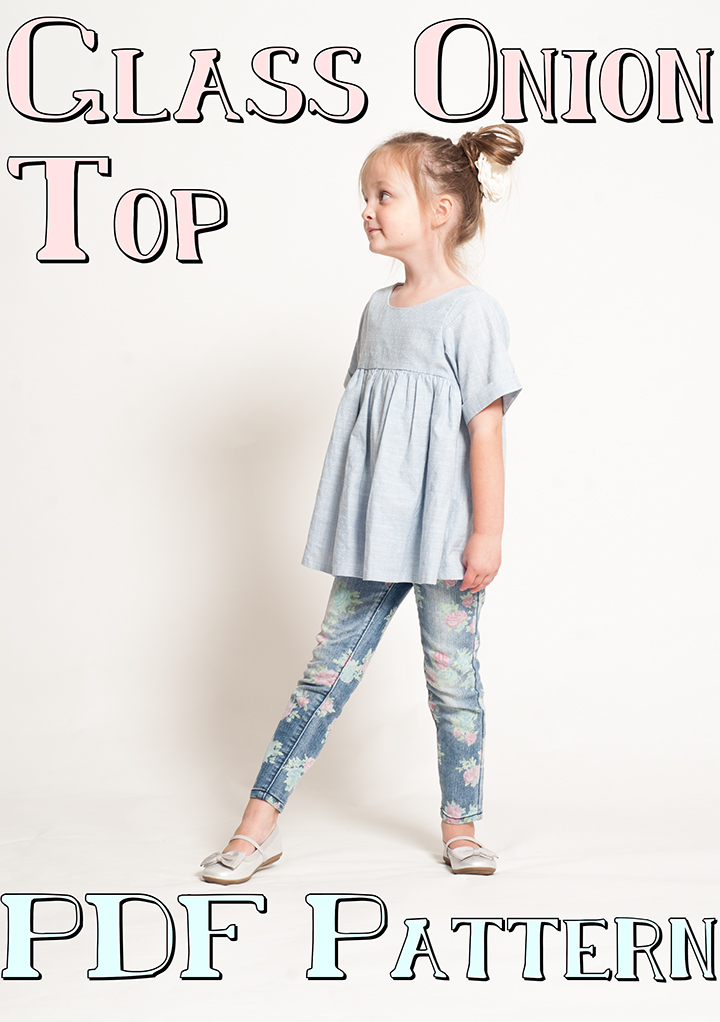 If you have been following me on Instagram then you have seen me sharing sneak peeks of some upcoming patterns I have been working on for what seems like forever. Today the first one is out! The Glass Onion top is seriously one of my favorite tops ever. I have made oh… 7 so far and my girls have worn Glass Onion Tops nearly everyday for months. I just love it to pieces. They do too. (well ok Penny has no opinions because she is 18m  but she does like that it's quick to throw on because she is a girl on the move)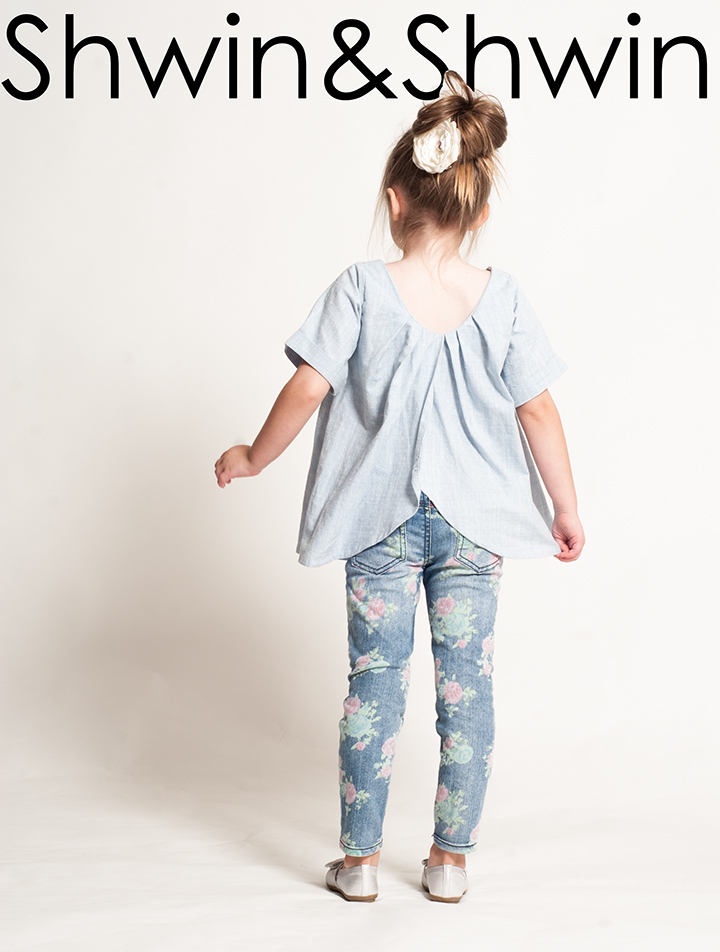 So let's talk about the pattern a bit shall we? It has a low scoop back which I LOVE, one because it frames their cute little backs and 2 because having the low neck allows for the whole thing to slip right over the head, no buttons or anything. Which means sewing the whole top goes super quick, because seriously no buttons. This is the pleated back version. I love the whimsy of the pleats and the fullness it offers to the top.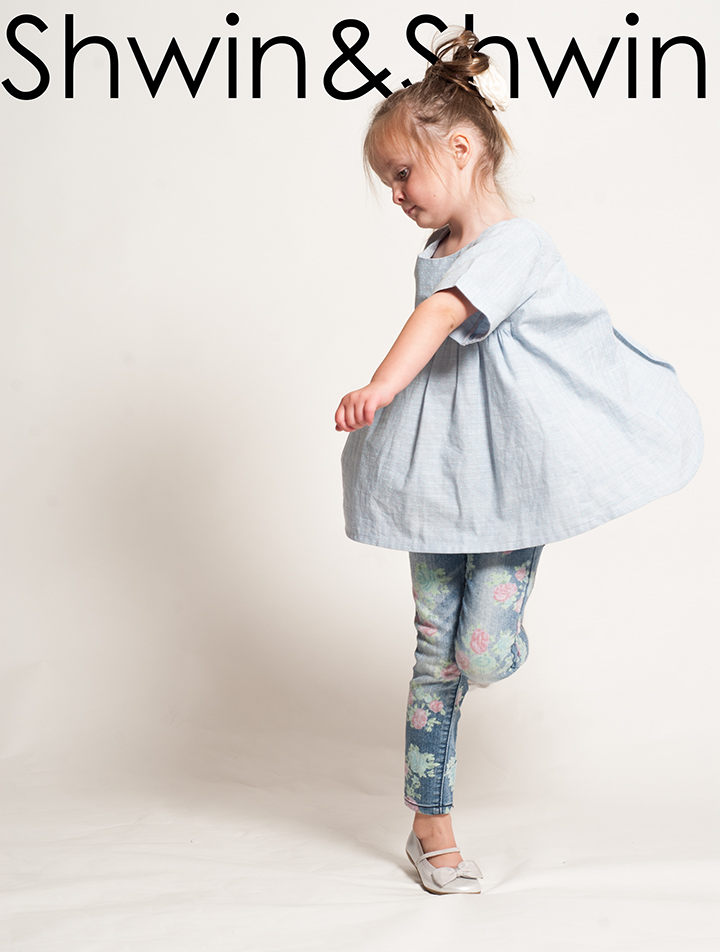 The top has a lot of flow and movement, without over exposing anything. The front gathered skirt gives the front volume, while the fitted front bodice keeps the whole thing from looking sloppy. This also shows the mid sleeve option. Which is just one of the 3 sleeve lengths in the pattern.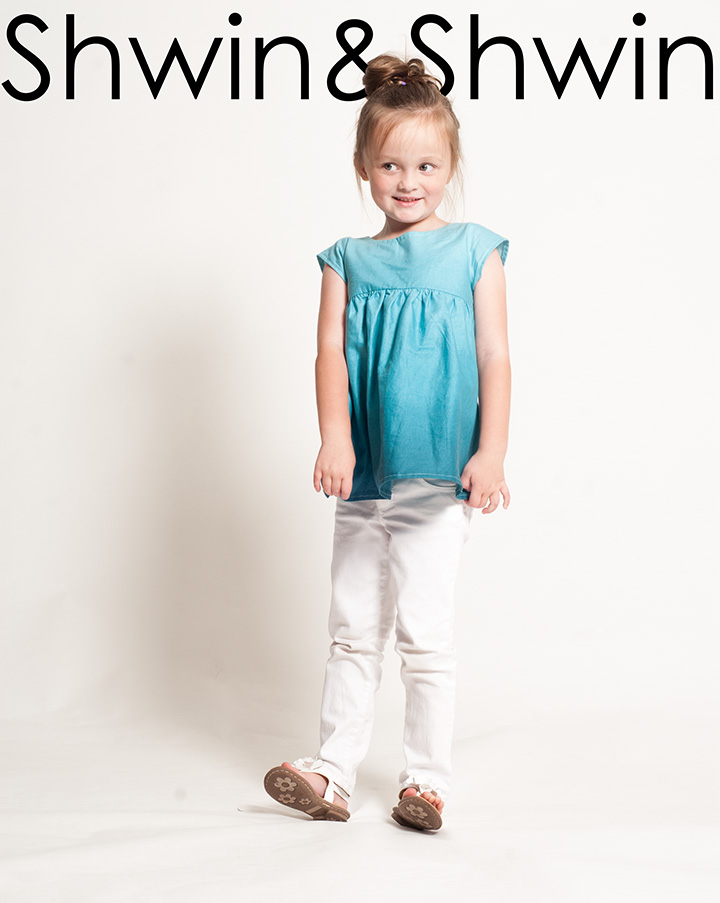 A cap sleeve is another option and makes the top perfect for warmer weather, while the mid and long sleeve are perfect for the fall and winter weather we are heading into soon.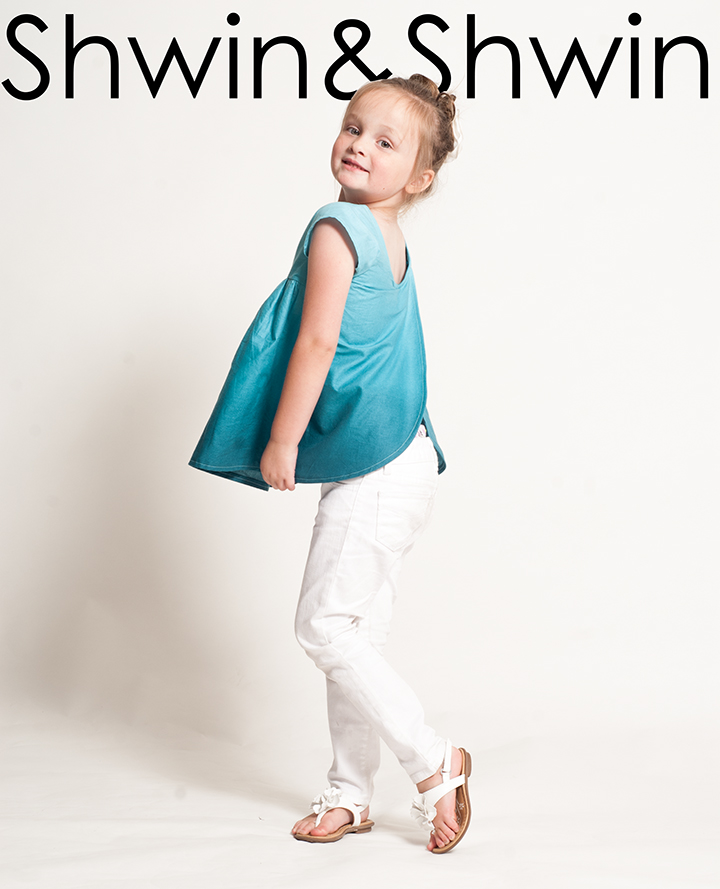 For this one I used the "regular" back which is a slimmer fit while still being nice and swingy.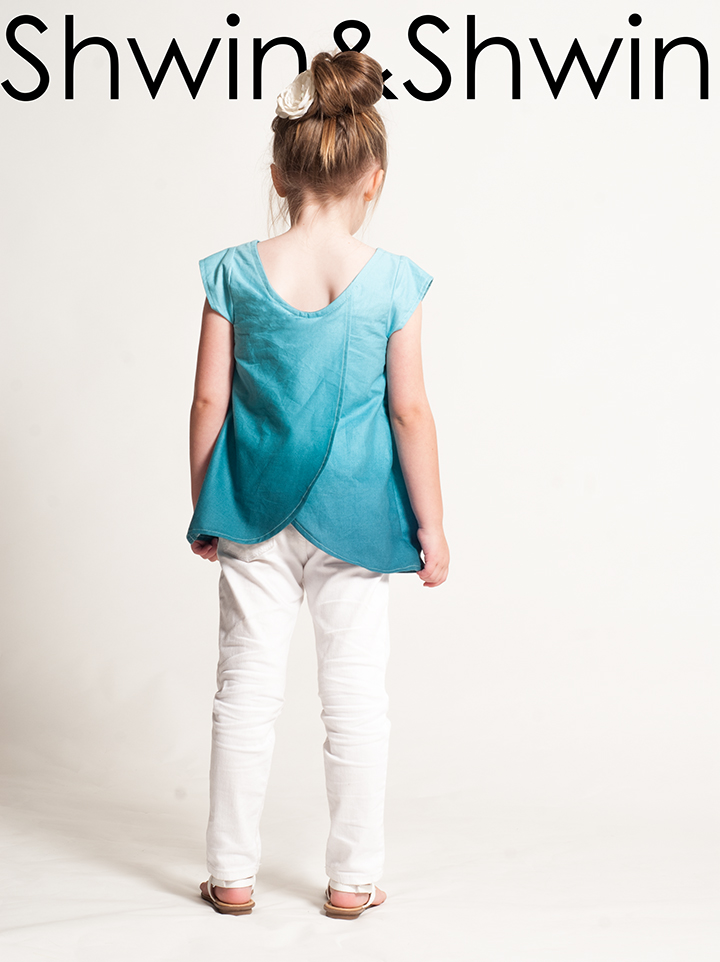 Even the "regular" back features the low scoop neck and overlapping back pieces, but it's a clean simple look without the pleats.
I made quite a few more, most of them for Penny and I was so excited to show you both the girls in their cute tops…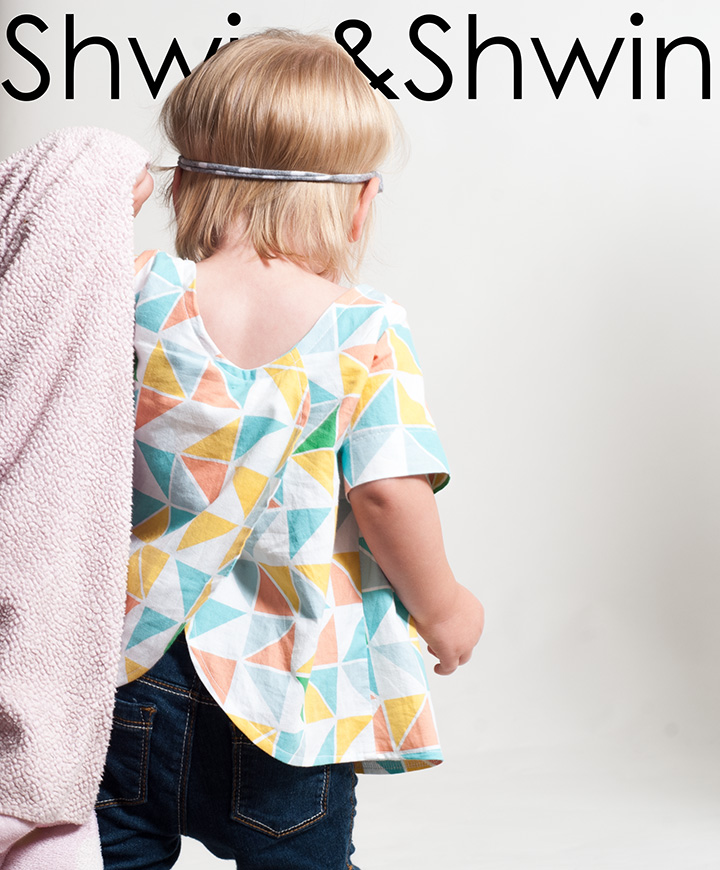 Then we went to take pictures, and Penny was quite confident that her blankie would come with her in the pictures… Now, I am all for props but, not a blankie. So, I attempted to take the blankie away…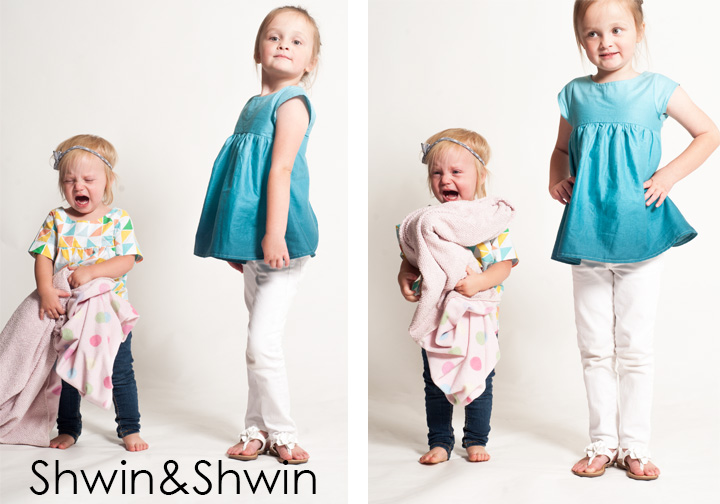 She was not happy… Not happy AT ALL… and even with the blankie in hand the damage had been done, every.single.frame. after this point was full tears. So lesson learned… if the baby wants her blankie as a prop; let the baby have her blankie as a prop. So I will share more of her tops at a later date (a happier date for her 🙂
For now what are you waiting for? Hop over and grab the pattern and sew up a bajillion (fake word for a fake number?)
Top || Glass Onion Pattern || Shwin Designs
Blue Top || Polka Dot Chambray || Joann Fabric
Ombre Top || Teal Ombre Cotton Print || Joann Fabric
Triangle Top || Fabric from Miss Matatabi on etsy
Floral Jeans || Target
Silver Ballet Flats || Target
White Jeans || GAP
White Sandals || Target
Baby Jeans || Old Navy