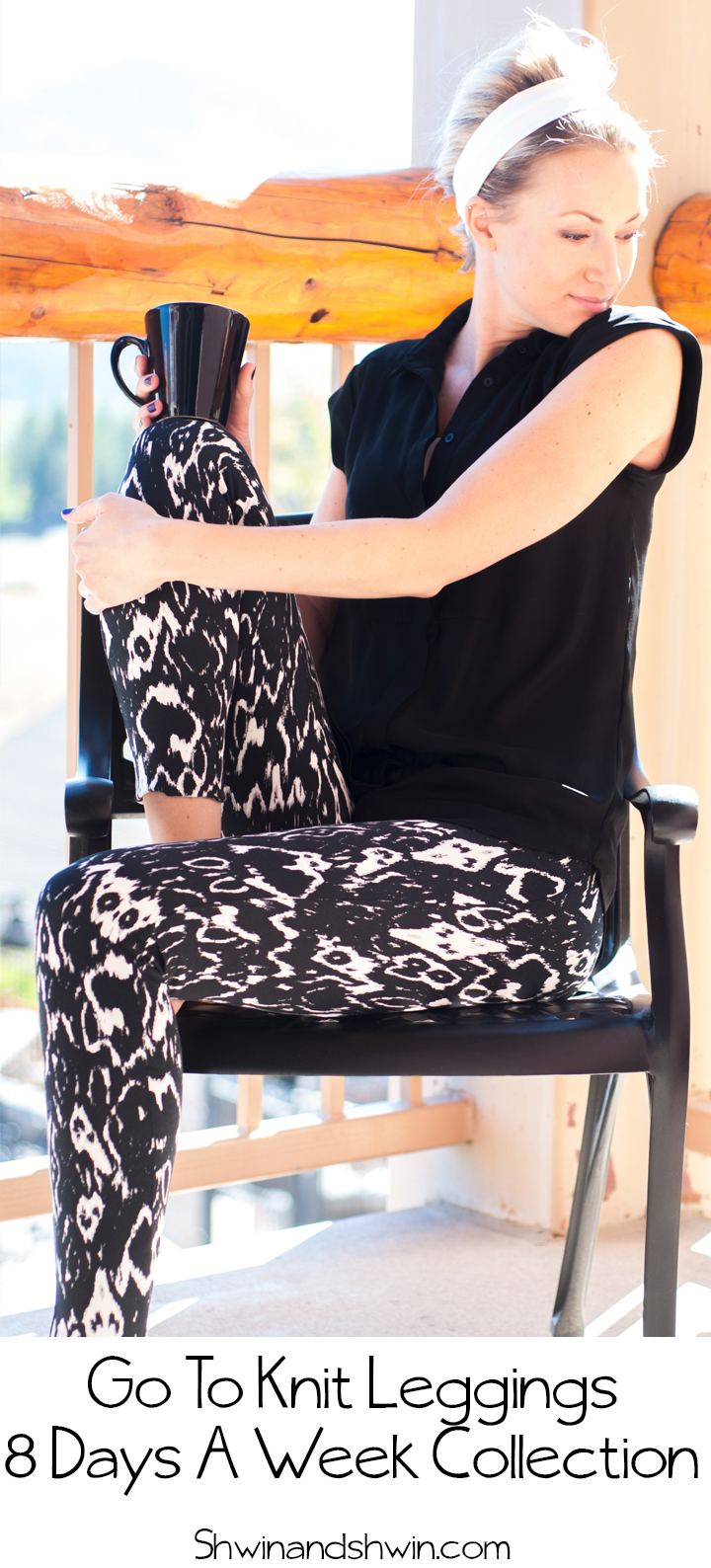 When we were planning the 8 Days A Week collection we were thinking about women, and how busy women are. It doesn't matter if you are single, married, a stay at home mom, working mom, working married woman, empty nester. Any walk of life, and stage of life Women are BUSY! So we really wanted a collection that could fit into the life of busy women. Leggings were a must. Whether you are including leggings as part of your "mom uniform" (comfort over all else) or for working out, or a day of lounging around and catching your breath from the busy week, go to knit leggings are something every woman should own.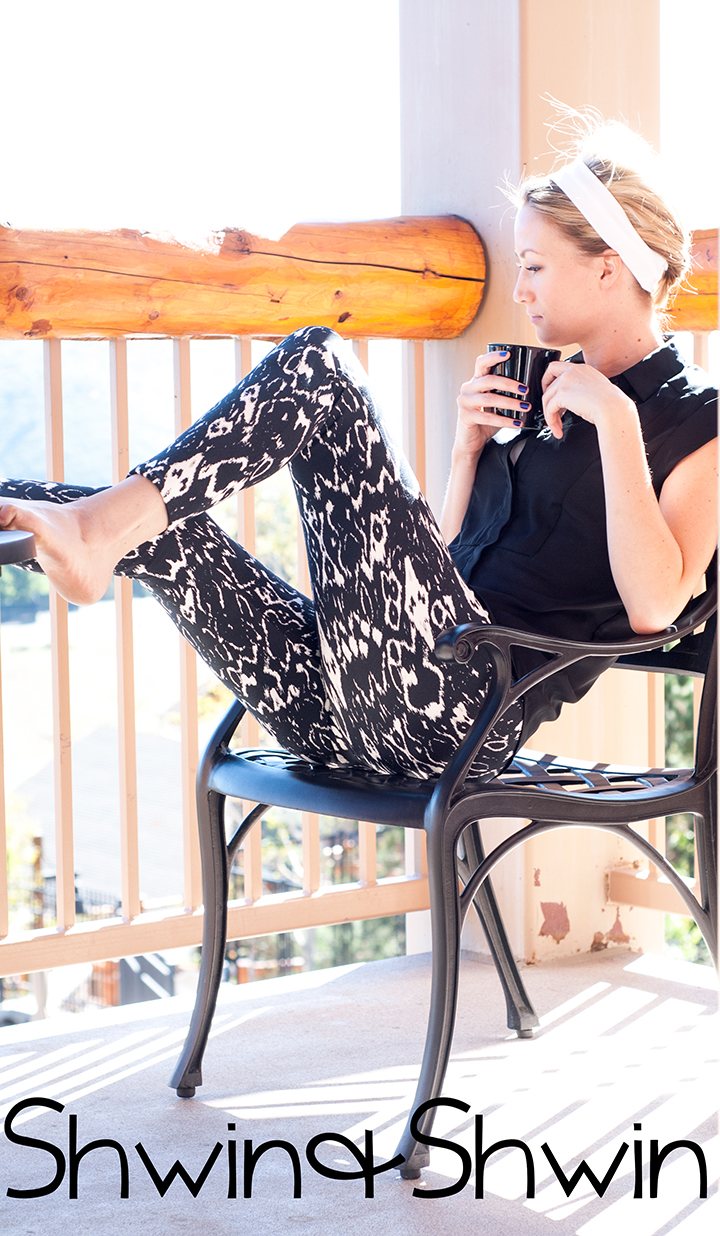 The best thing about sewing your own is that you can choose any color, style, or design of fabric that you need in your wardrobe. I love when I can walk into a fabric store find a dreamy scuba like knit. Soft hand, and  great stretch… it would be a dream as leggings. Like when I found this great ikat like knit. Oh man I want 50 pairs of these. The fabric is a dream.
The leggings are perfection. I will finally be adding all the colors I want that I can't find to my wardrobe so that this winter I can wear them with EVERY outfit.
Fabric || Joann Fabric || Abstract Black and White 
The Go To Knit Pants are part of the 8 Days A Week Collection from Pattern Anthology. You can get the whole collection 40% off for a limited time only!