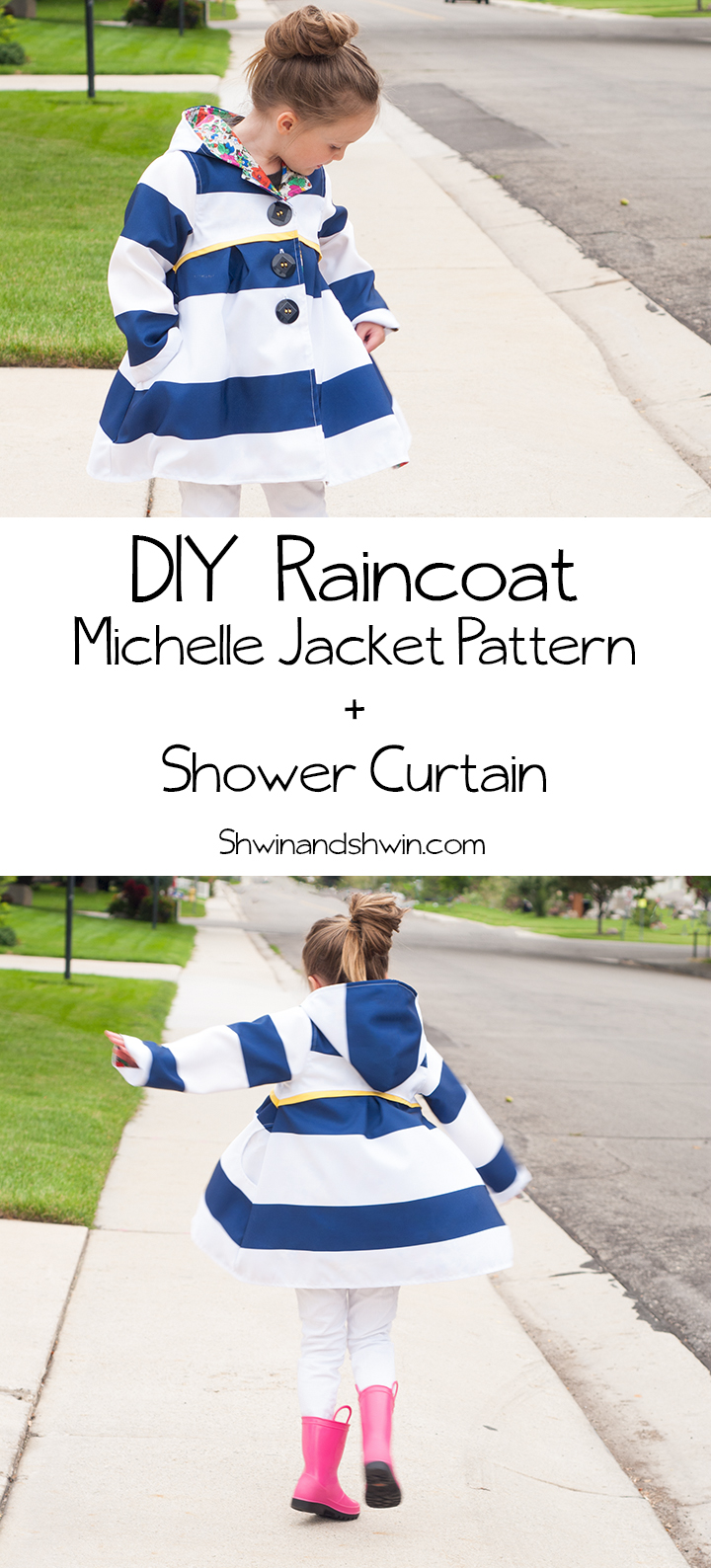 We are in the rainy season here, which I love! Since rainy seasons means cold damp days it only makes sense that my kids get some rain gear. I made a DIY Raincoat for Abbey using the Michelle Jacket pattern that I love, and a shower curtain. Yes a shower curtain. I first saw Alida make her daughter a raincoat using a shower curtain and I thought man, how smart! I mean what repels water better than a shower curtain? But it doesn't have to be rubbery, so that's awesome.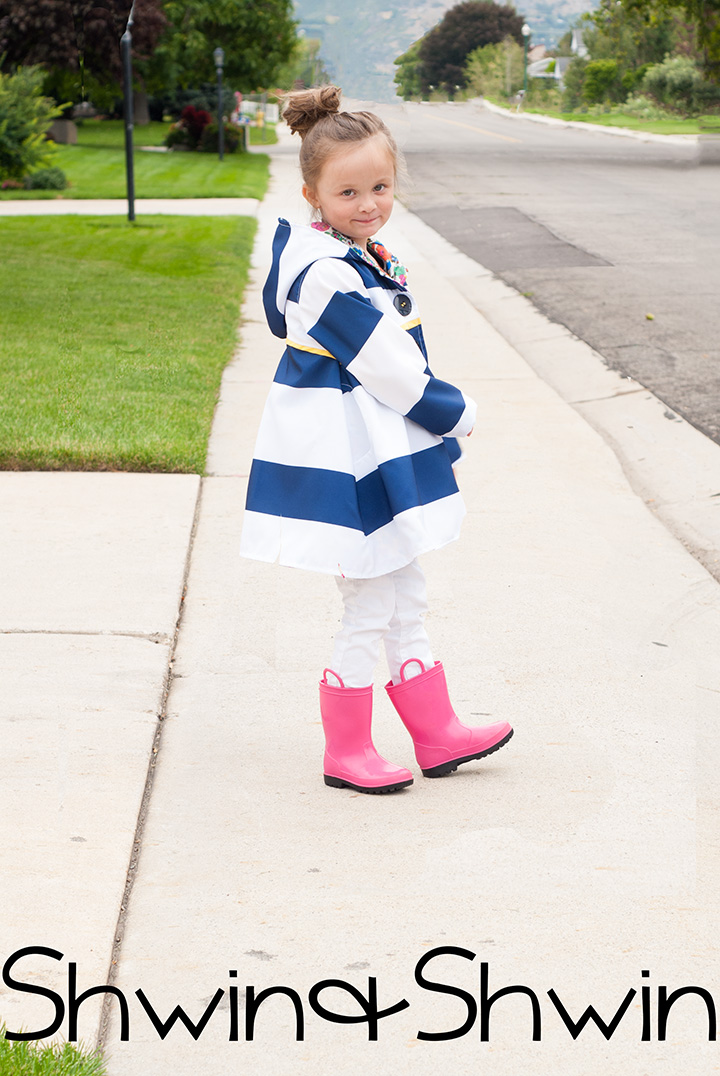 I snagged this striped shower curtain I found at target on clearance for about 5 bucks and it was enough to make this jacket and probably enough for a little one for Penny.  I decided on the Michelle Jacket Pattern because Abbey outgrew her red one last year and I really missed it. I just love the the silhouette of the jacket, I love that it's longer, that the skirt is full, curved bodice, hood, oh and it's fully lined. I just love it all.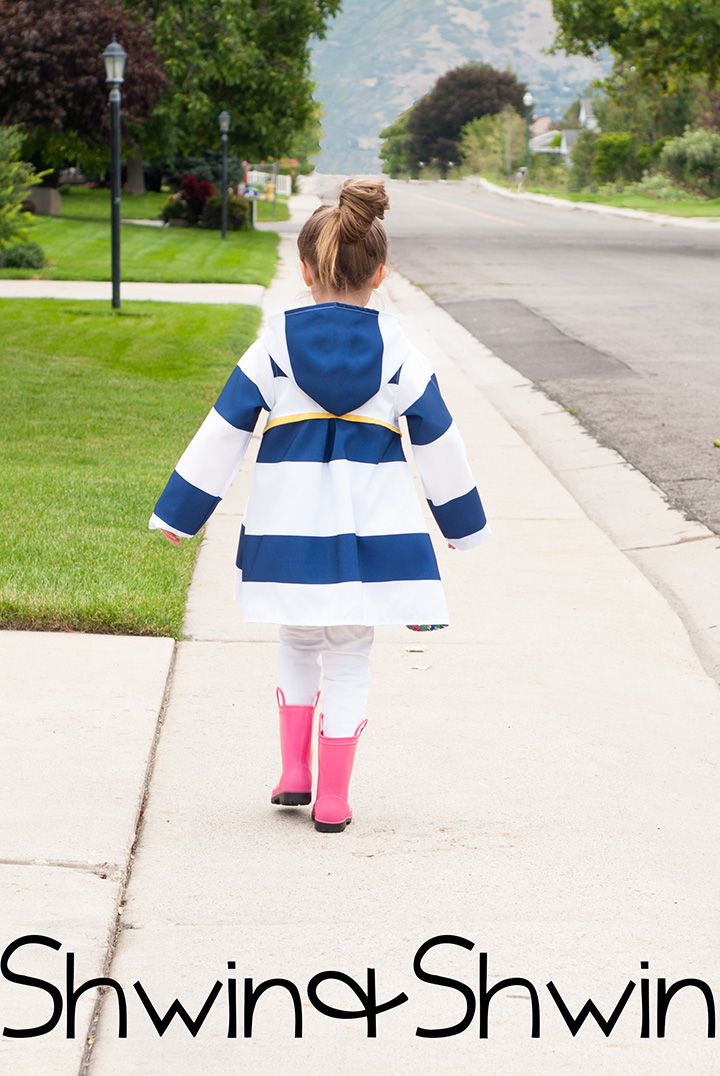 For a rain jacket it's just perfect and since it's not a rubbery rain coat it can still be worn as an everyday jacket. Perfect for fall.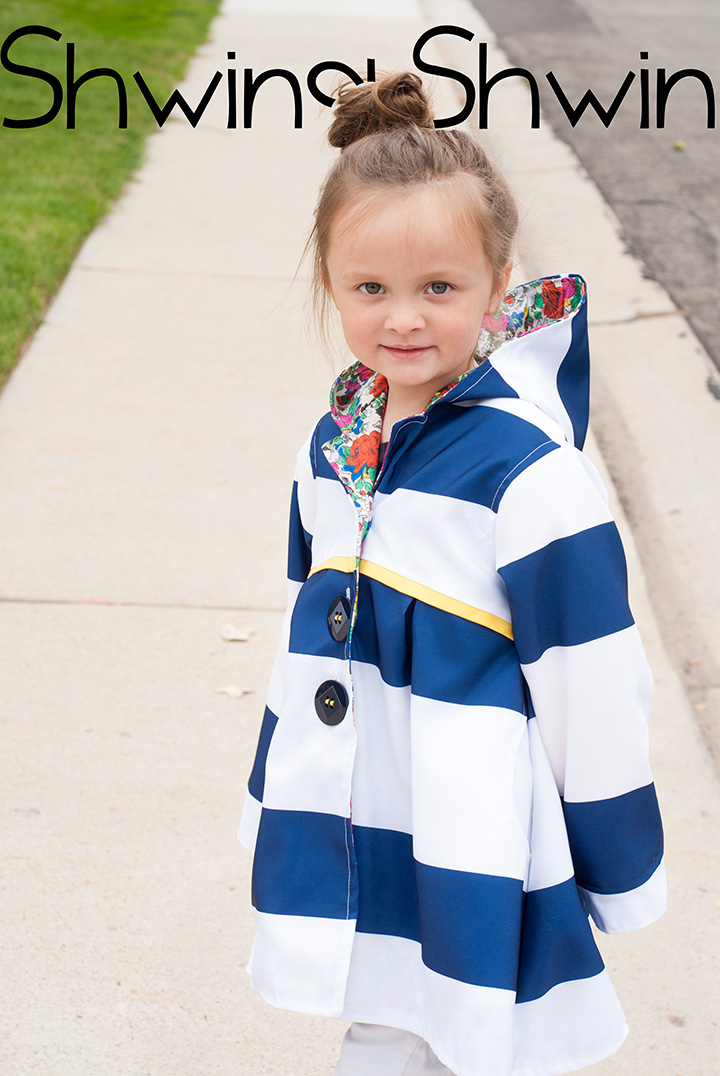 For the lining I let Abbey pick it, since I am trying to get better about letting her choose her own fabrics. I feel like that's the hardest part, just giving up the control of fabric selection. Do you ever struggle with that? I love to design the clothing and for me picking the fabrics is half the fun, but whats so great about sewing is letting my kids express themselves in their outfits and not being limited by what we find in the store. I used to just give them options, so they were choosing but only by what I limited them too. Now I am trying to turn more of the power over to them. It's still a joint decision, something we do together. For the lining of this jacket for example. I had already selected a yellow trim for the accent so when we went to the store I told Abbey she could pick whatever she wanted but that it should match the navy, yellow and white. She seriously nailed it. Floral and stripes are my favorite, and the floral has the navy and the yellow and the white. She loved the pretty flowers and the soft fabric. So we both won and in the end she was so in love with the jacket because it was just what she wanted.
So I am trying to allow her to pick more fabrics herself, although I will probably still veto the sparkly pink camo print… She will thank me when she's older.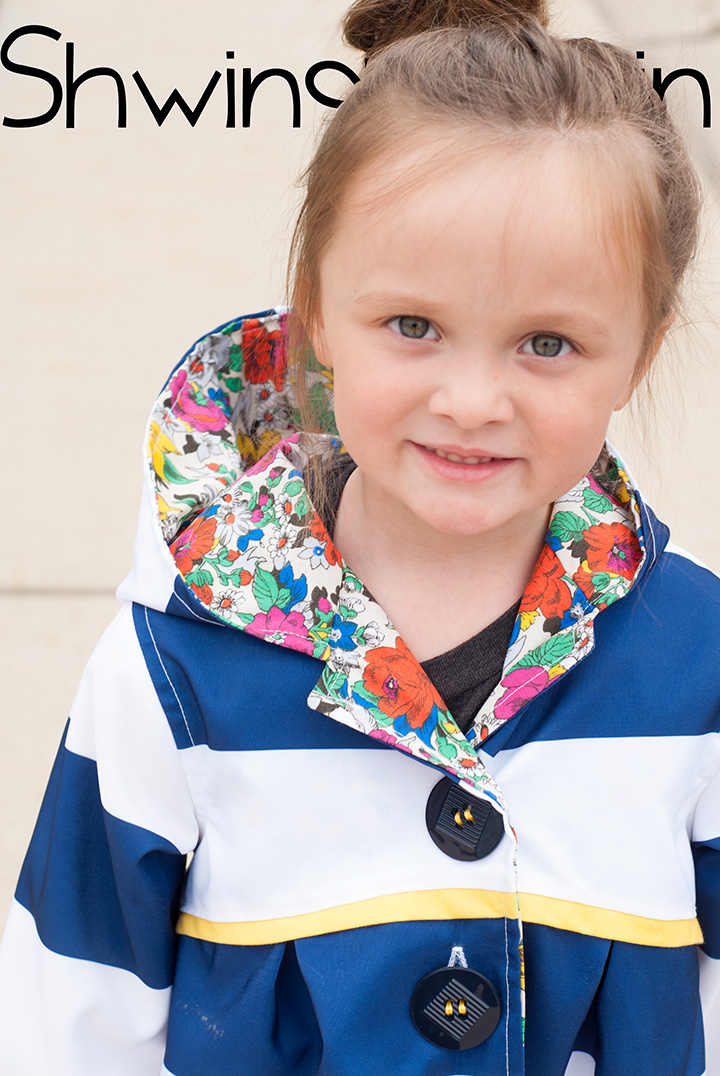 Jacket Pattern || Michelle Jacket || Shwin Designs
Outer Fabric || Shower Curtain from Target
Lining || Joann Fabrics
Rain Boots || Amazon