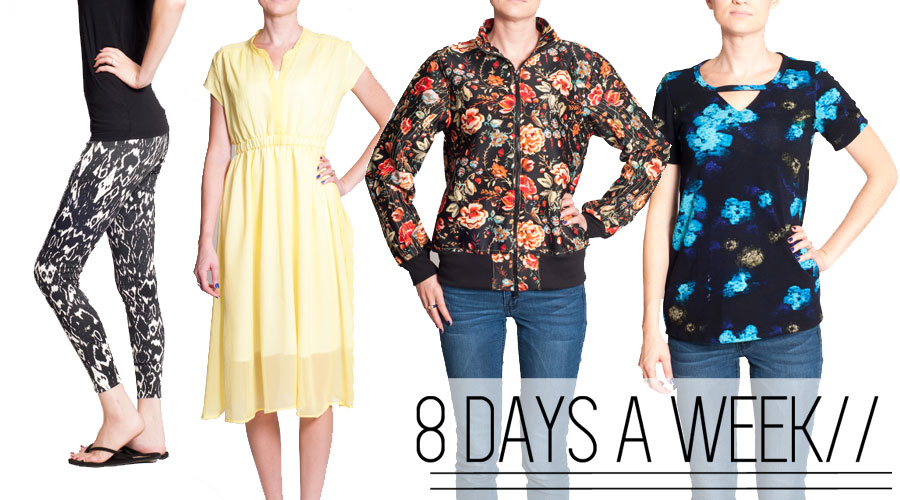 Today is the final day to get the 8 Days A Week Collection from Pattern Anthology. So if you haven't gotten it already… What are you waiting for?? Kidding… kind of. Seriously these are 4 of my favorite patterns for this fall. 4 patterns designed to help create or complete your fall wardrobe. Don't believe  it's possible? Check out these 60 (yes 60) outfits made from the 8 Days A Week Collection:

A big thanks to our tour bloggers:
 sew a straight line / House of Pinheiro / Melly Sews / Stacy Sews / Sweet Cheeks Designs
 see kate sew / Dixie DIY / Sew Charleston / Sew Caroline / Max California / Girl. Inspired / Old House Mama
Sonicka Made / Andrea's Notebook / Pattern Revolution / No Big Dill
 Get all 4 patterns now for only 29.95!

Also don't forget to tag your 8 Days A Week photos in instagram for a chance to win $40 in fabric and 4 patterns!