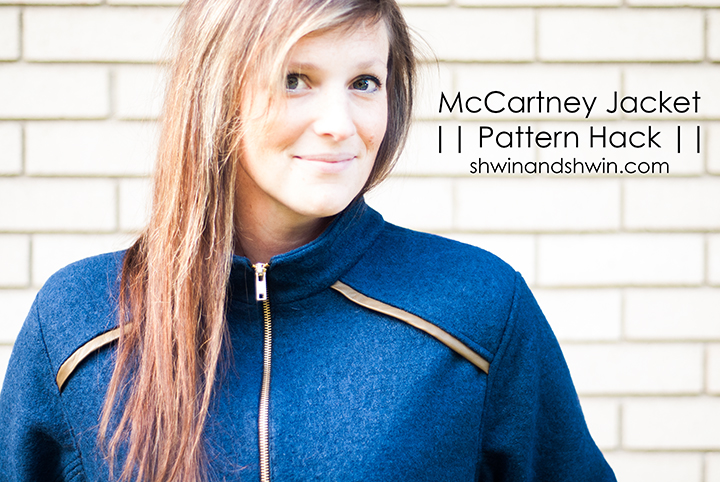 Today I have a little hack for the McCartney Jacket. Because after making 2 for my sister following the pattern, I was ready to mix things up a little. I decided to change the pattern ever so slightly and add a shoulder detail that I almost added to the pattern, but decided not to at the last min. Don't worry though if you love it, it's super easy to do.
You can get the pattern here as part of the 8 Days A Week Collection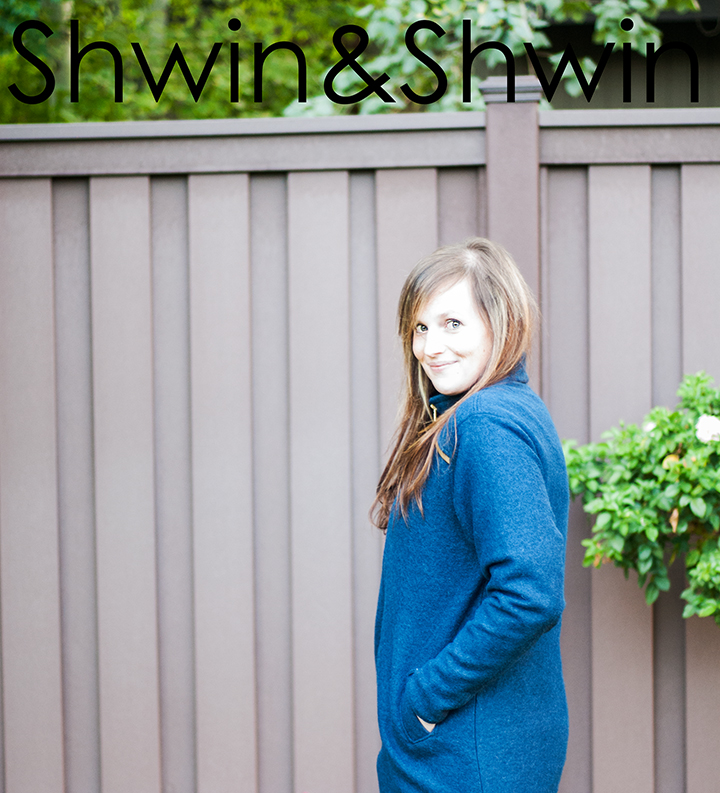 So the changes… I added length to the bodice. I simply measured from my underarm down to decide how long I wanted it and then made the pattern piece that length from the underarm down. Then I skipped the band along the bottom so I moved the zipper down to the bottom (and yes that means a longer zipper) For the sleeves I also left the cuffs off, I simply lengthened the sleeves a little to make up for the missing cuffs. Then I tapered the sleeve side pieces a little more so the sleeves would taper towards my wrist. I did this because the cuffs wouldn't bring it in and I wanted a fitted wrist. I also moved the welt pocket down since I lengthened the jacket. Super easy and it resulted in a different look and style, which I love.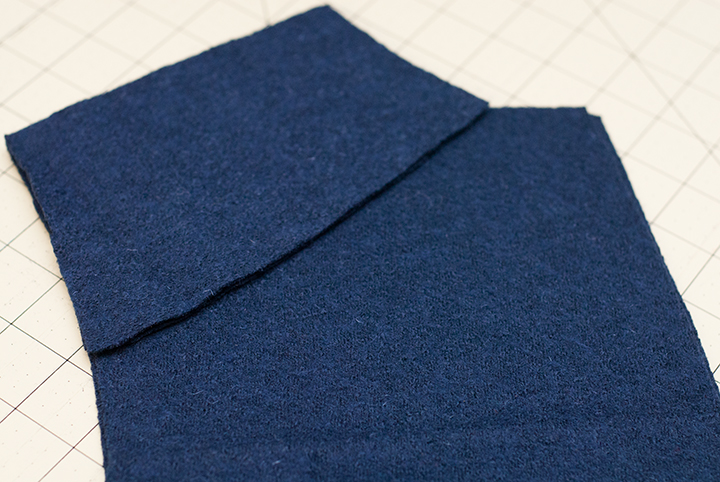 For the shoulder detail I simply cut out the shape for the front bodice so it matched the shoulder, and then angled how I wanted it.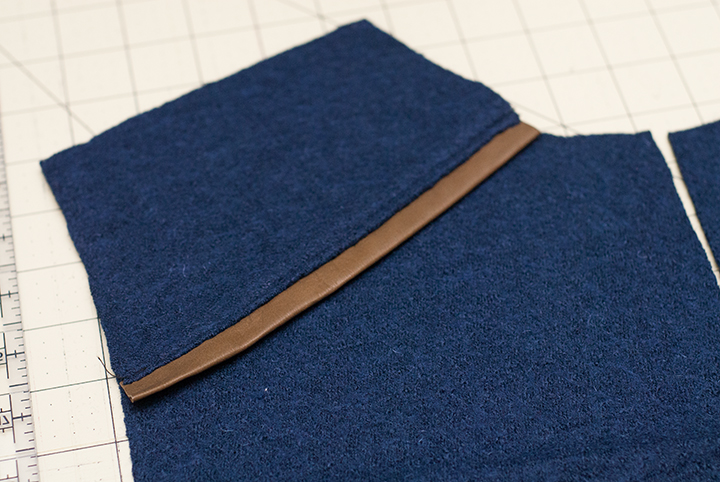 I hemmed it with a strip of leather. Then stitched it in place and sewed the jacket as usual. I used this amazing wool I have been hoarding for a while and finally got brave enough to cut, and I love the wool and leather together. It gave the jacket a classy feel.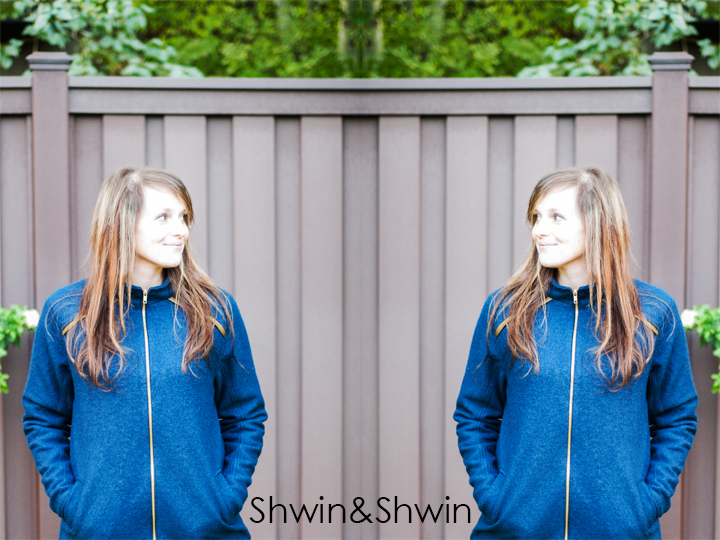 I still love the "sporty" like feel of the jacket but now I am so ready for winter with a jacket that can be dressed up or down.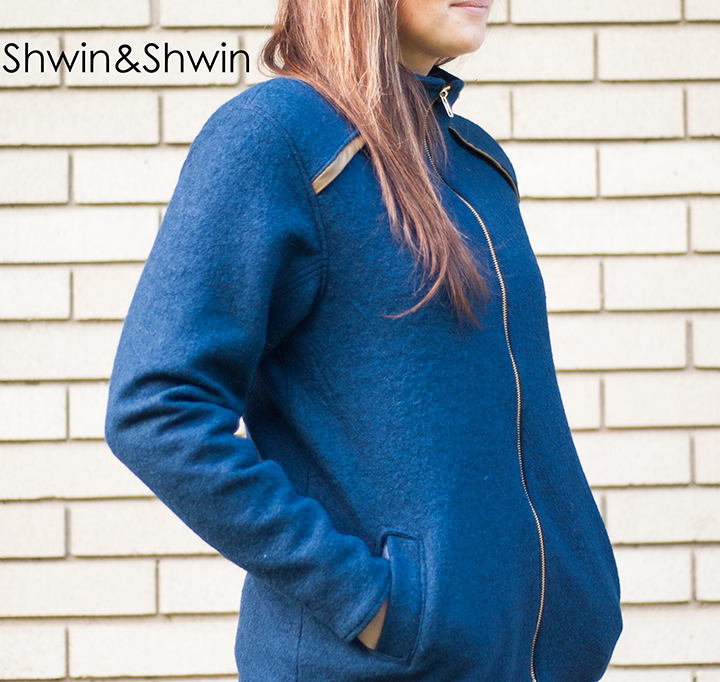 And I love those sweet welt pockets, and the stitch detail from the sleeve, and the collar, and the gold pop from the zipper.
You can buy the pattern here as part of the 8 Days A Week Collection. The Collection is 40% off but only lasts a limited time so hurry in!
For more great looks from the Collection check out the blogger style hop from yesterday. These ladies did an amazing job!

Sew Caroline / Max California / Girl. Inspired / Old House Mama
Sonicka Made / Andrea's Notebook / Pattern Revolution / No Big Dill