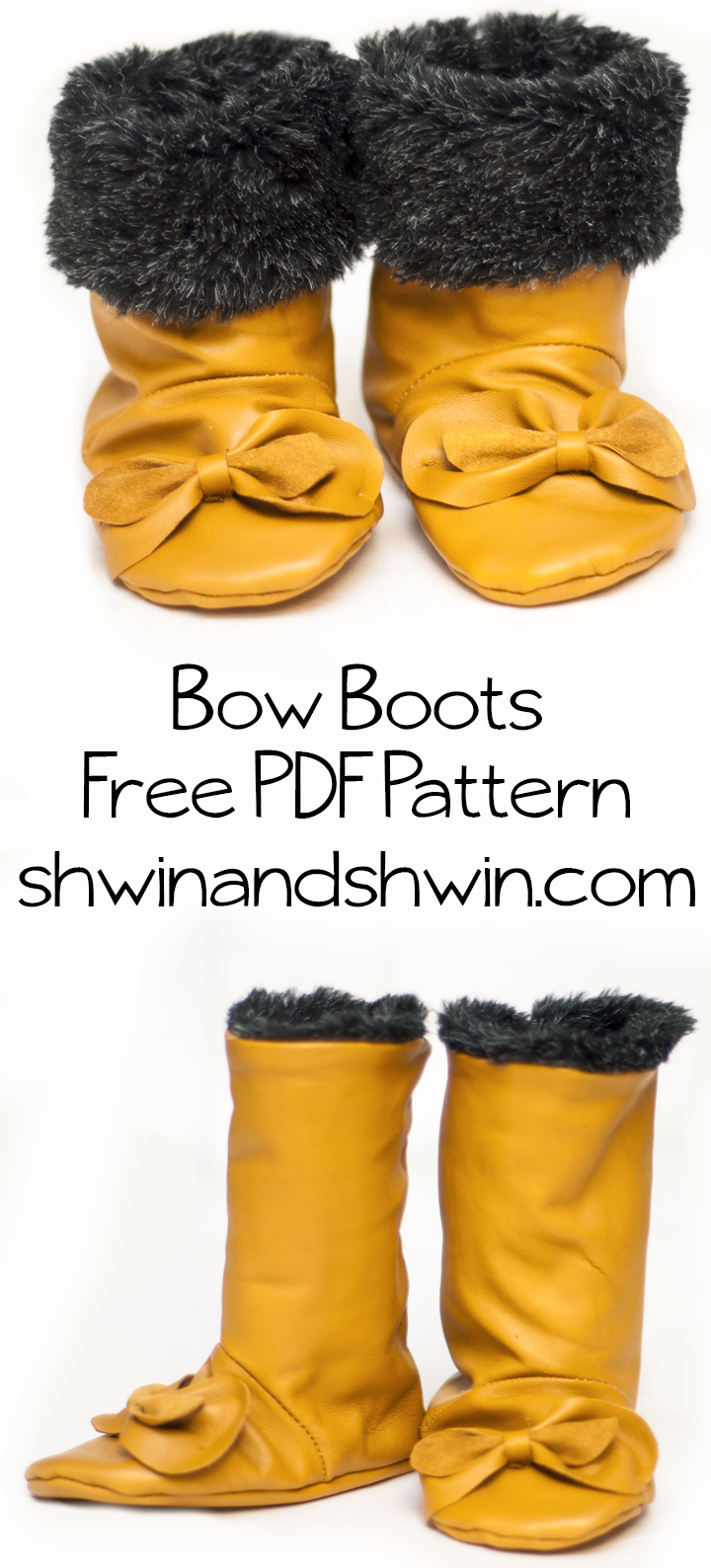 Yesterday I shared a free pattern for the Fringe Boots I loved the boots so much I made two other pairs (with modifications I mean a girl has to have options) So today I am sharing a slight variation for these baby bow boots. I made them with real leather again from mood fabrics, and a faux fur also from mood that was left over from THIS hat.  I really love the cozy feel and look of leather and fur. The boots can be worn up or cuffed down, we wear them up over tights or leggings and cuffed down over jeans, simply for comfort since they get a little tight worn up over jeans.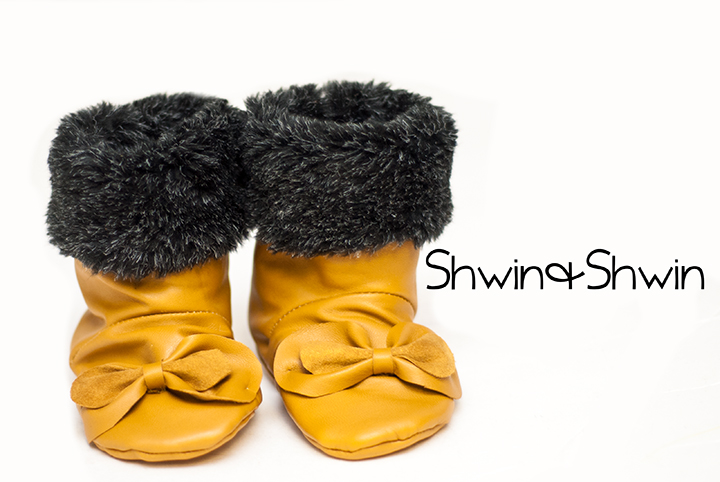 I love the little bow on the toe, but if you are making these for a boy which you totally can, simply leave the bow off.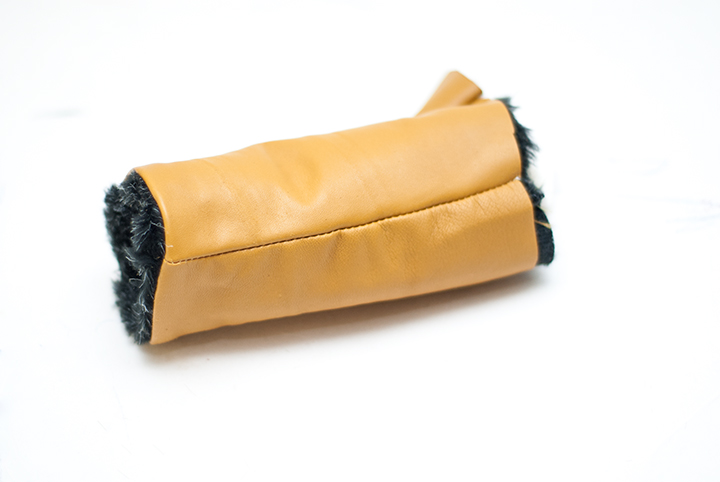 How to make them… Follow THIS pattern and instructions. I only made one small change. When sewing up the back edge don't stop at the stopping point just sew all the way up. Then sew the lining and outer together along the top opening.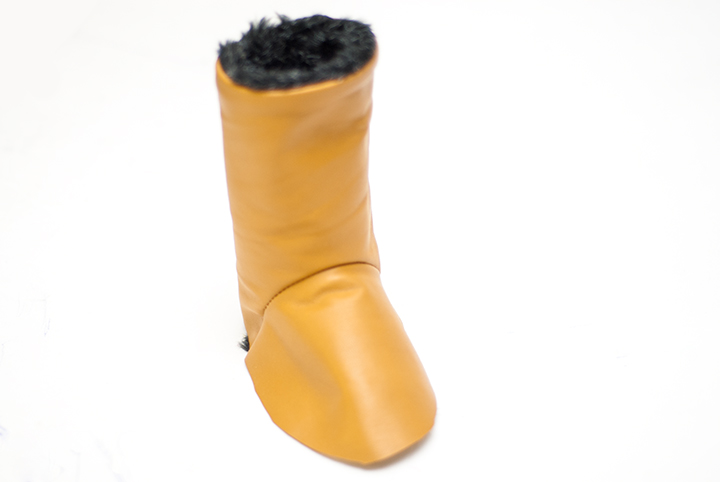 Then you have the top of the boot done. When I was working with the faux fur which is really quite thick, I didn't use it for the toe, or sole pieces just to keep the bulk down. I used a cozy fleece for that instead so it was still soft but not as thick.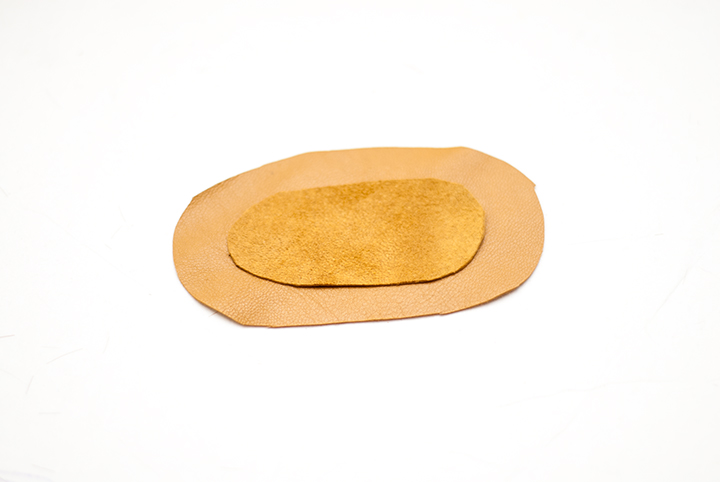 For the bow. I cut to small ovals. One larger than the other. For a little contrast I did the top oval on the flip side.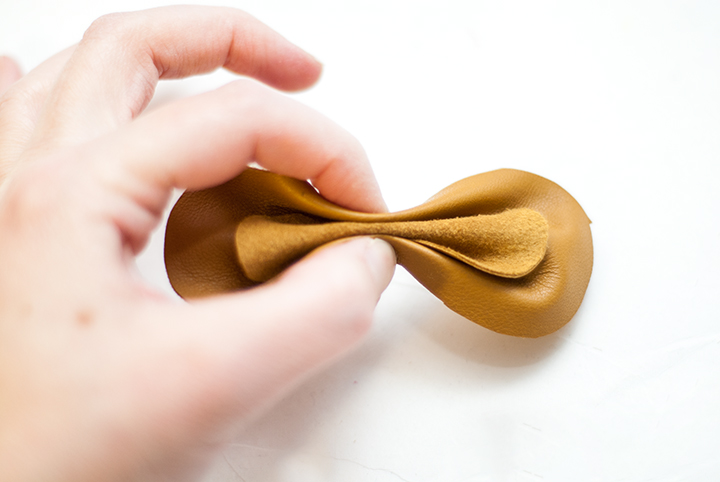 Then simply pinch the center so it's pleated a bit.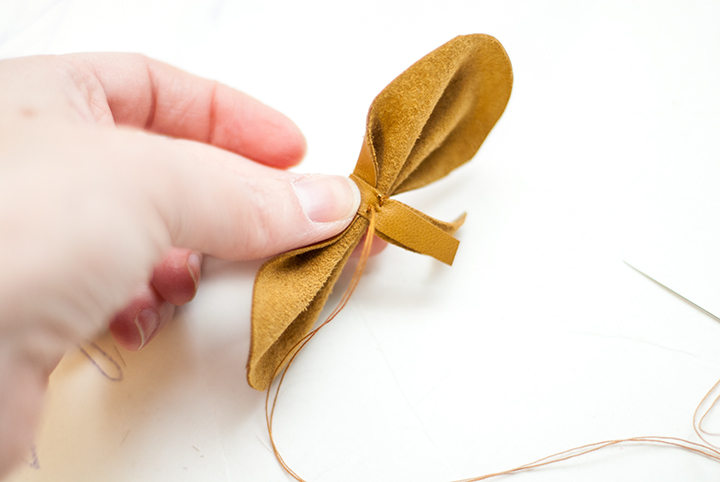 Wrap the center with a small strip of leather and sew to secure. Then cut the extra strip off.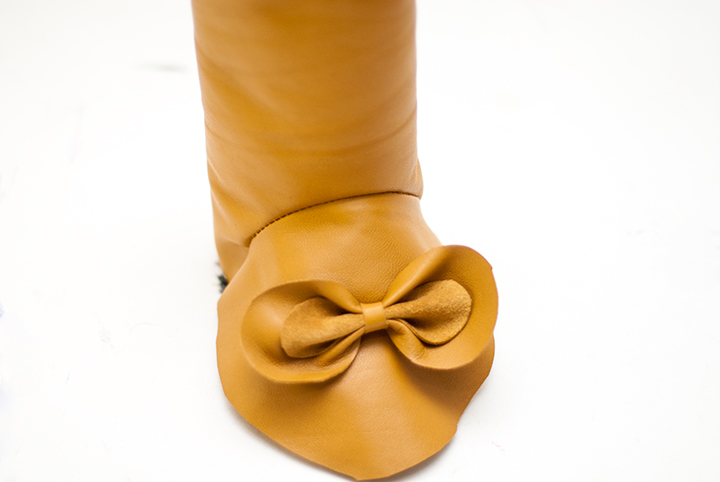 Then sew the bow to the front of the toe piece. It is easiest to do this before you sew the sole on, but make sure you keep the bow out of the way when sewing the sole on.
Then sew on the sole and you are done.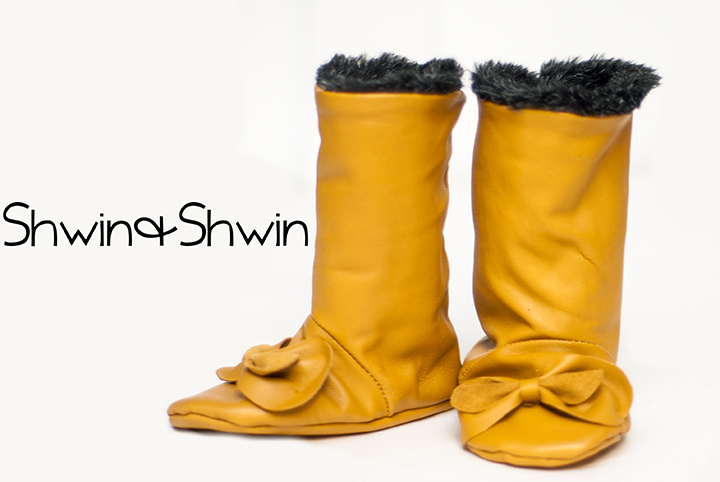 I love the look of the cute tall boots. Especially paired with cable knit tights and a denim skirt. The whole look just screams fall/winter cozy.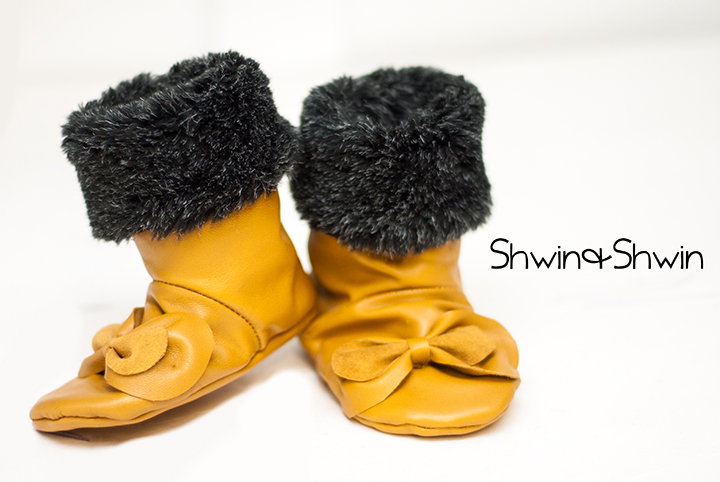 Cuffed down is a great way to add another look since the fur really changes things up.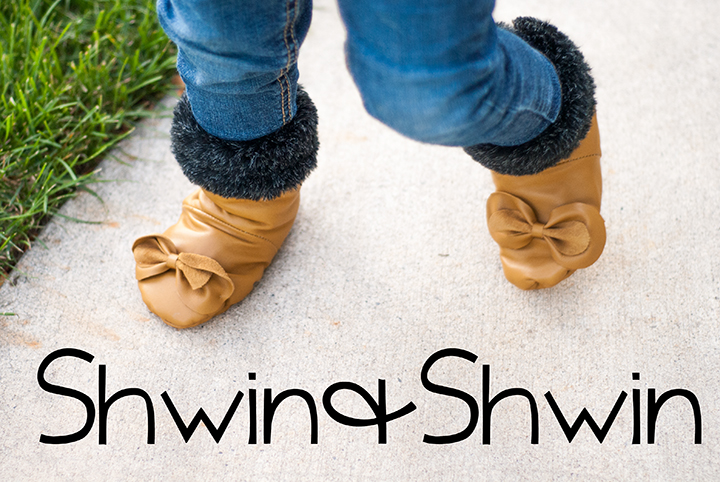 And that's how we like to wear them with jeans.
Boots were made following THIS FREE pattern and instructions including tips for sewing with leather.