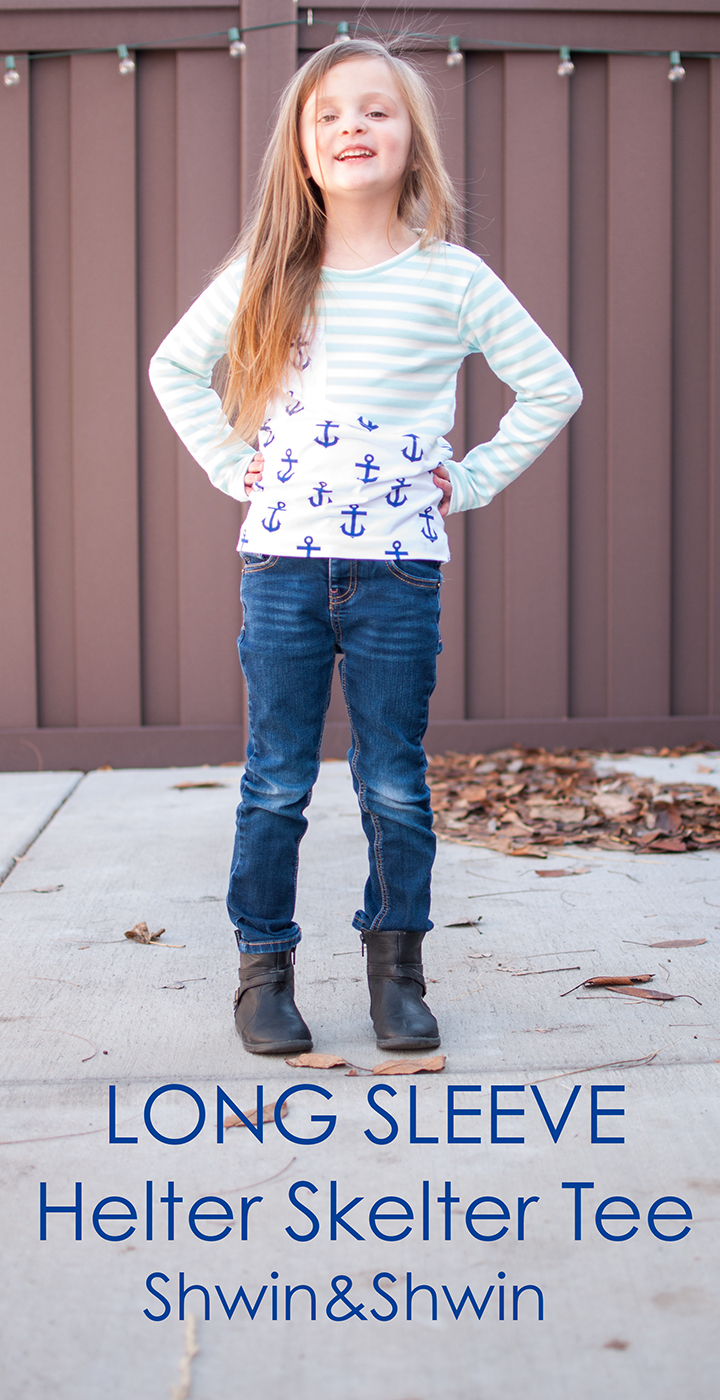 I have been working on a project that is taking forever. I shared a sneak peek on Instagram.  Anyway when I need a break from a slow moving project I tend to sew something I can make quickly. So I decided to make a tee for Abbey and, the Helter Skelter tee was calling my name.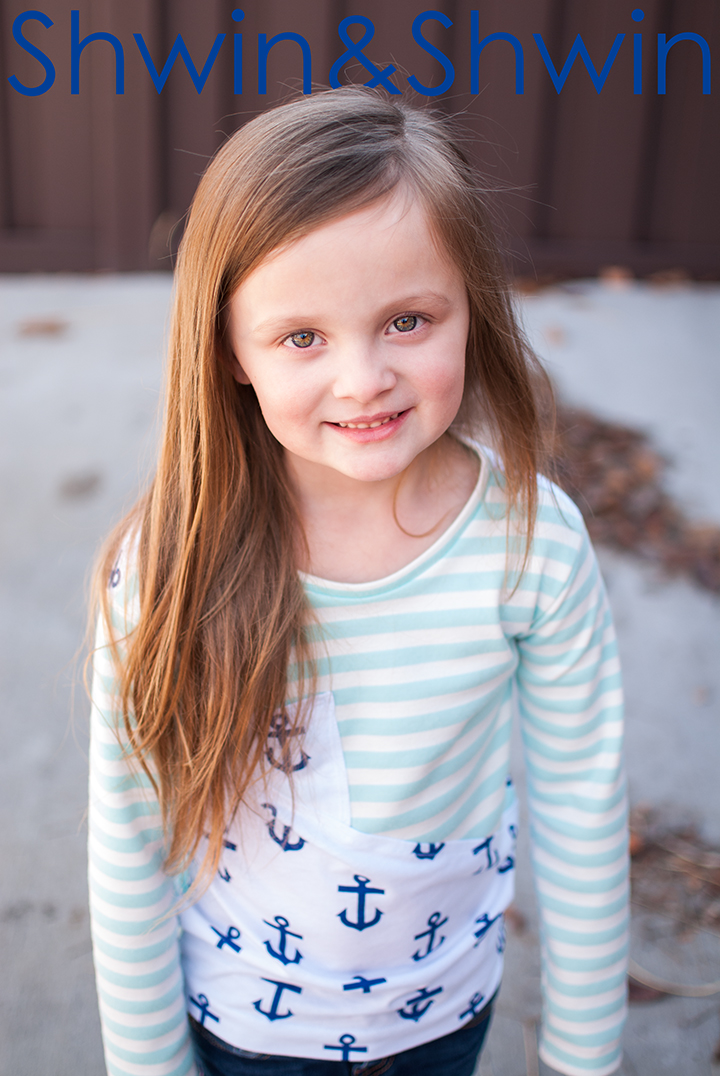 Seeing how it's winter, (even though it's been in the 50's and 60's) I decided to make the tee long sleeved. Adding long sleeves is really easy, I simply measured the sleeves of a long sleeve tee from her drawer and made the sleeve pattern piece just as long.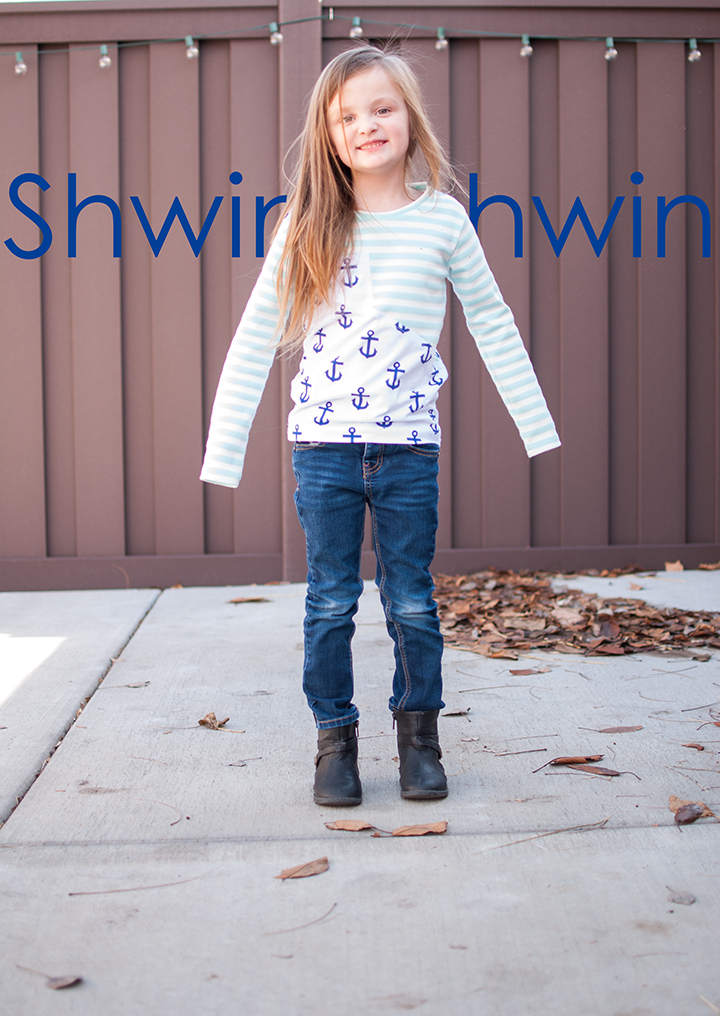 I used a super soft ponte stripe knit, (see a whole post about the fabric here) I love the stripes, and while I wanted to do a floral with it I didn't have the perfect floral in my stash so I went nautical and used the Anchor print knit. (from girl charlee)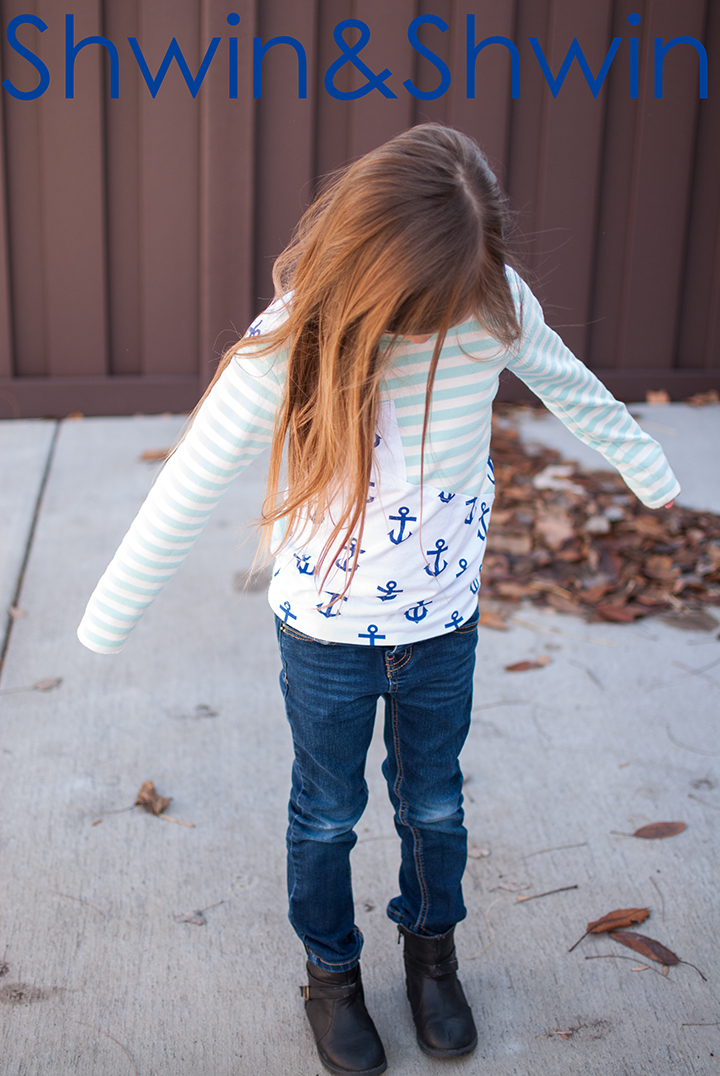 I love the mint and navy combo. I also love any time I can sneak a color other than pink or purple into her wardrobe. (it's challenging) I also played around with the placement so I did stripes on top for the front…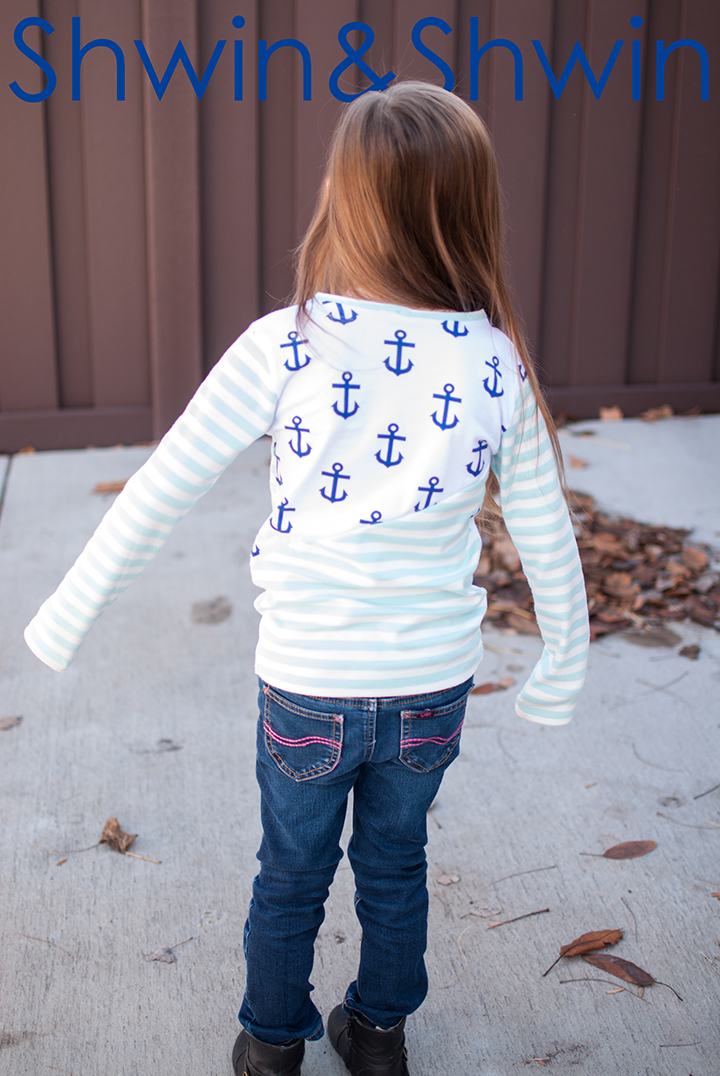 And stripes on the bottom for the back.  My favorite thing about the pattern is the way the color blocking angles. It's a lot of fun to play with.
Pattern || Helter Skelter Tee || Shwin Designs