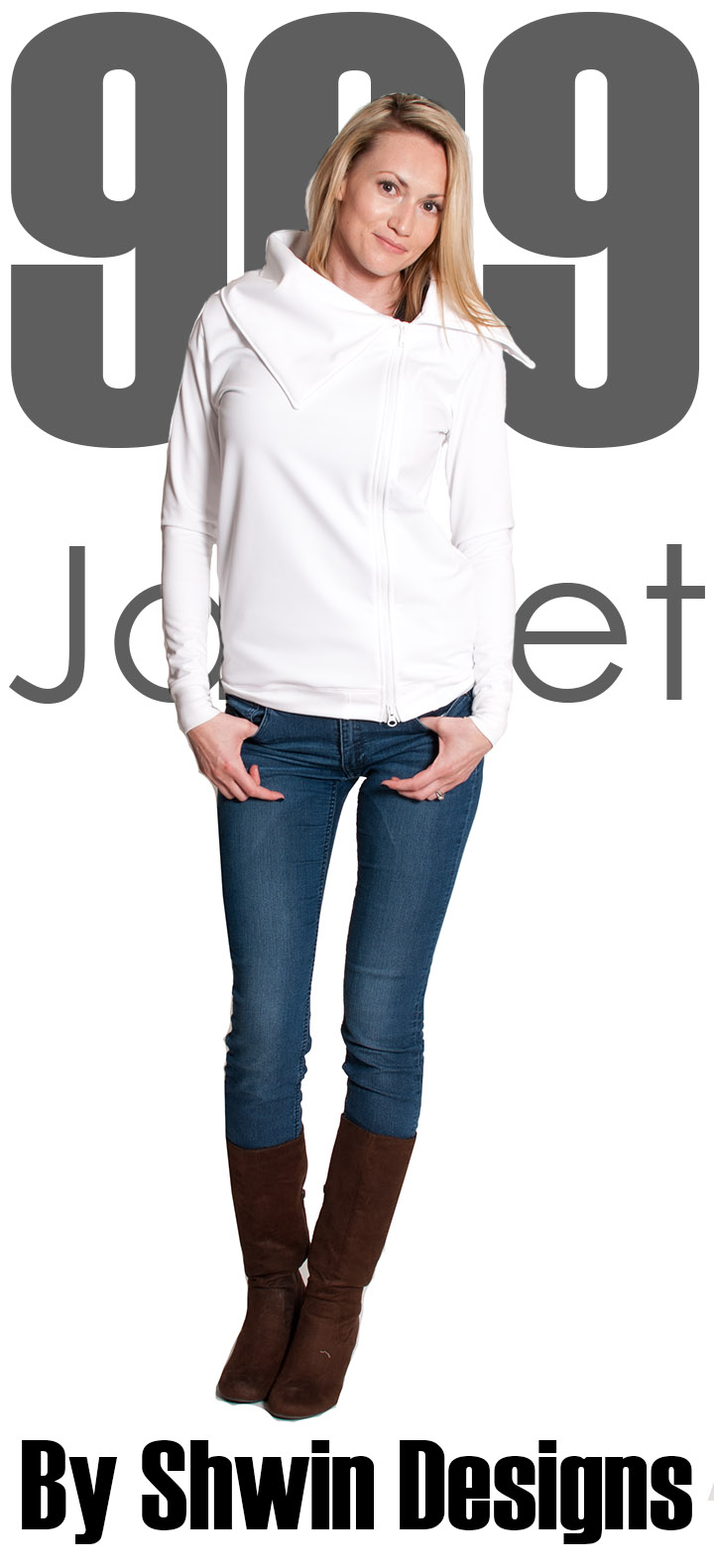 2 new Women's Sewing Patterns are in the shop today! (check our Facebook group for a discount!) The first is the 909 Jacket. (or sweatshirt if you rather) I made this white one using a bonded fleece neoprene. It had very minimal stretch, and was a fairly bulky fabric which gave the jacket a very slim fit, but it's my favorite jacket. Great for running on a cool morning since the collar keeps my neck warm and it's slim fitting so it doesn't flop around.
I really love the back detail of the jacket, which is subtle but has a big impact on framing the body in a flattering way. For this jacket I did the contrast piece in the same white but I added some neon yellow piping to make it pop.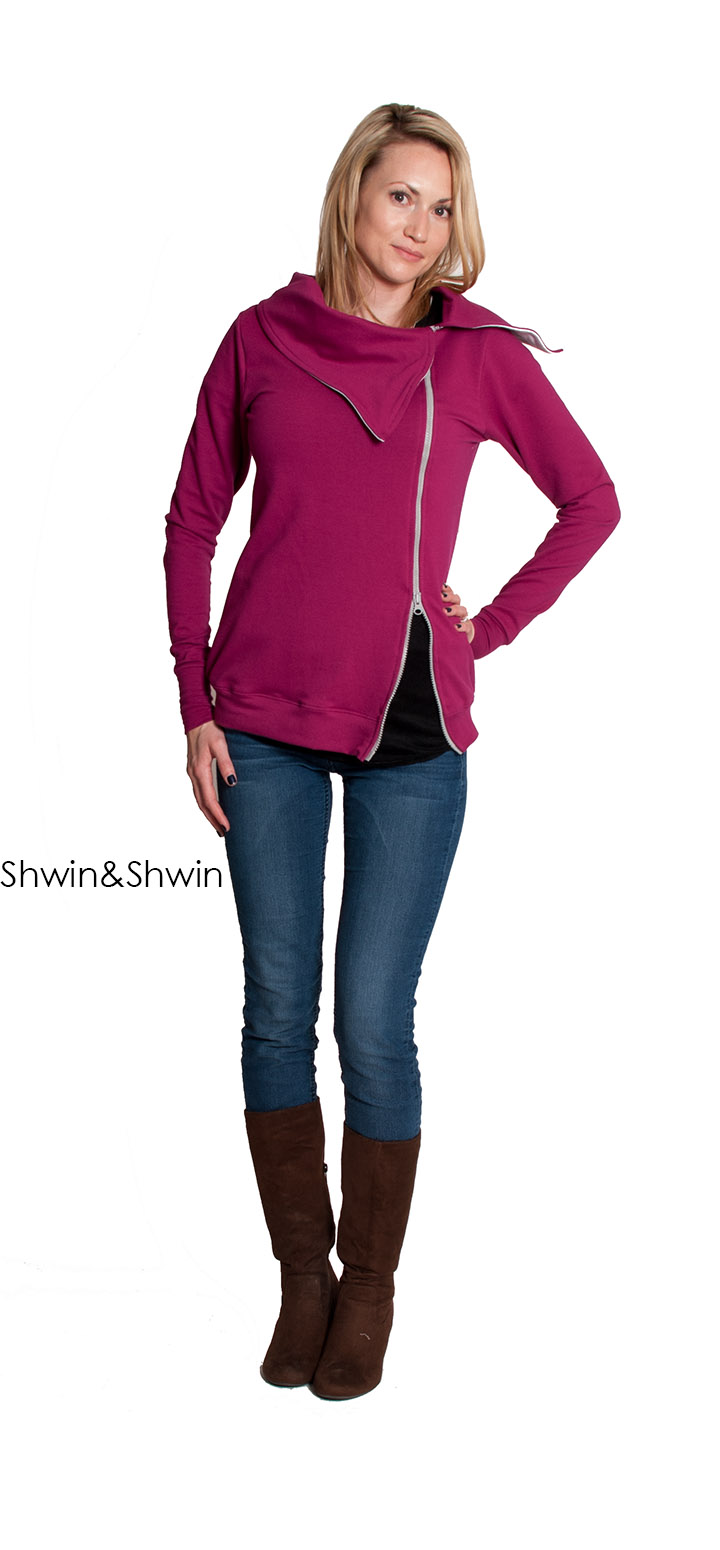 For another version I used a super soft and stretch French Terry. It made the coziest sweatshirt, so so soft.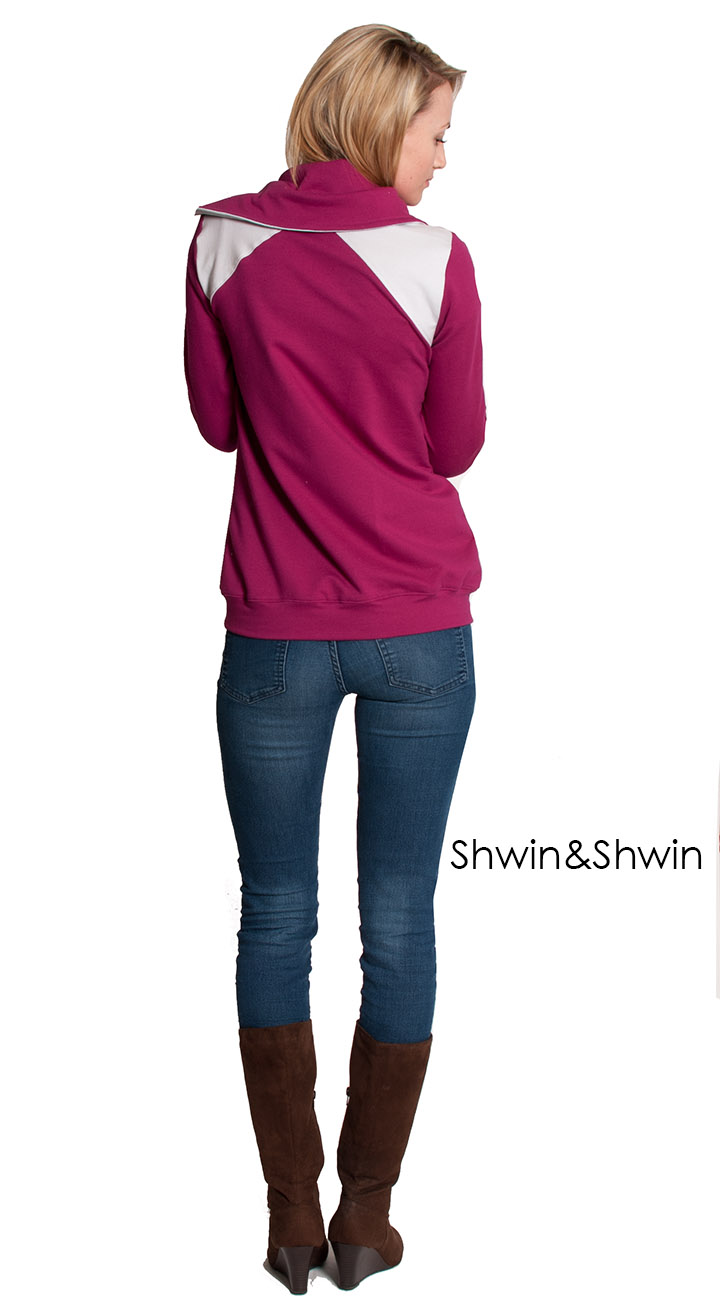 I used contrast fabric to peek out under the collar and for the back panel which really makes it pop. There are so many great combinations of fabrics that can be used with this jacket. Check out our Facebook group to see more examples!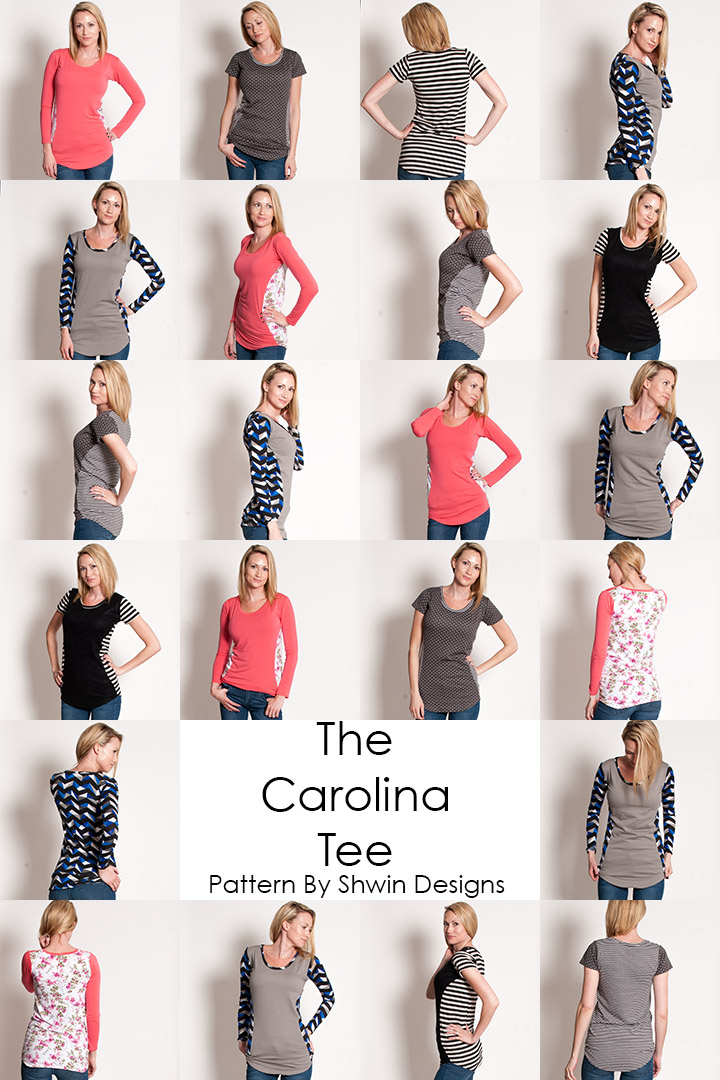 The second pattern, and one of my favorite to date is the Carolina Tee. It has curved side seams to give the illusion of a very curvy and slim hourglass figure. It looked amazing on every tester with every different body shape, and its a tee shirt! So it's the ultimate in comfort. Check out our Facebook group for more examples!
You can get both patterns in our shop now!