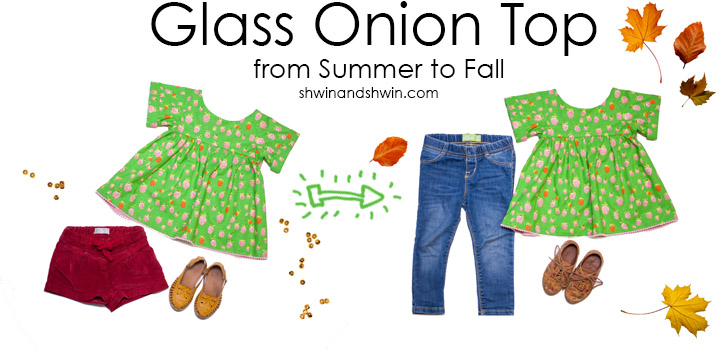 Summer is winding down, and Fall is quickly approaching. Then around here anyway my favorite time of year (fall) lingers around for several month, sometimes even well into December before we get cold and snow. However since I am sewing now I like to make pieces that can transition, so they can still wear them now in the 90 degree summer warmth and then pair them with some warmer layers for the cool down. Since I just made Abbey her Glass Onion dress the pattern was already out and ready to go, so I decided to go ahead and make some for Penny as well. The last ones I made her were in the 12-18m size and so I decided it was time to move up to the 2T.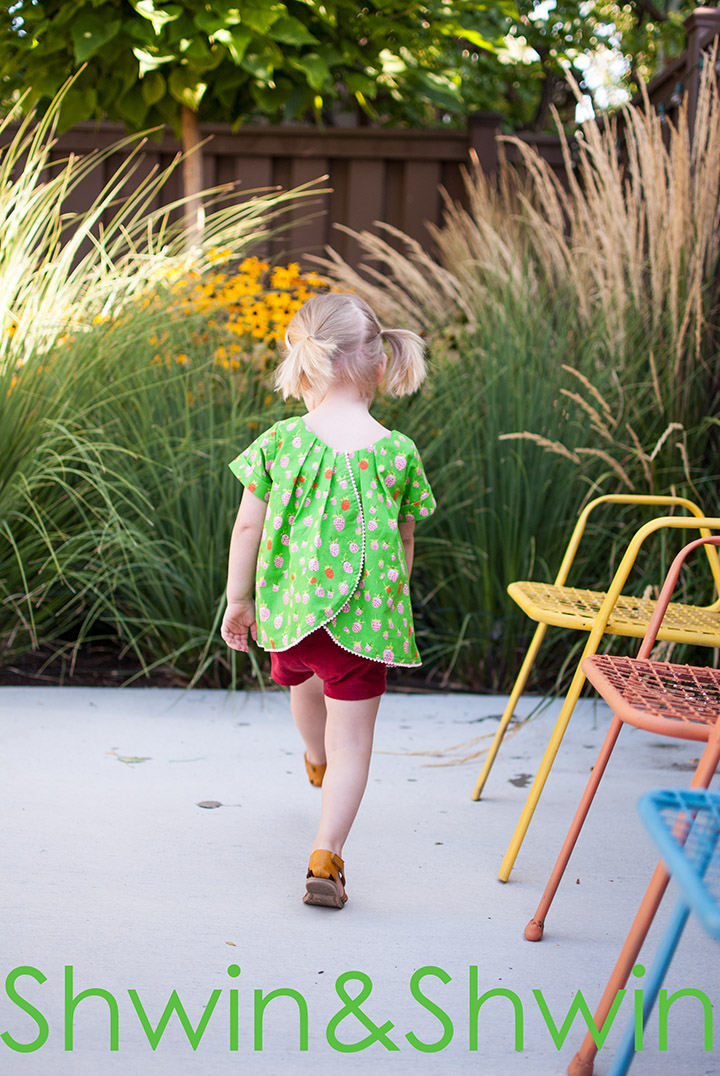 I made her the pleated back with mid length sleeve, and I used the Heather Ross Briar Rose Strawberry print because, "strawberry fields forever" (duh) I added some sweet pom pom trim in mini pink. I bought all of it locally at Harmony the cutest little shop with the best selection of ribbons and trims and amazing fabrics.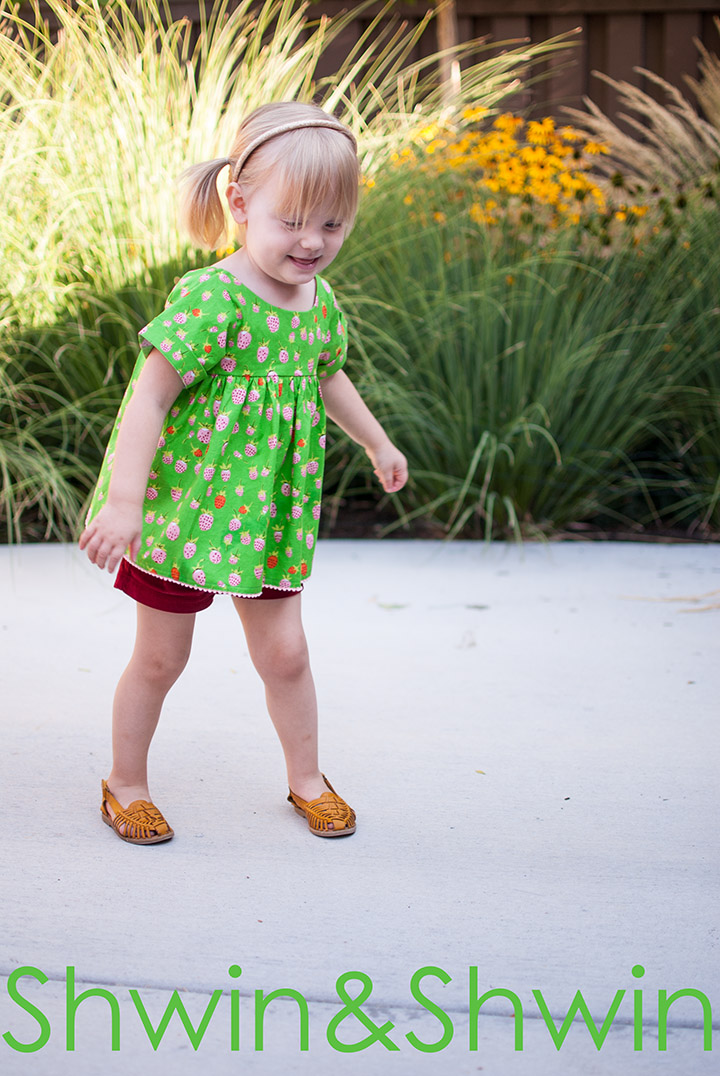 For summer I paired the sweet little top with some cuffed shorts from ZARA and some sandals. It was the perfect little summer look.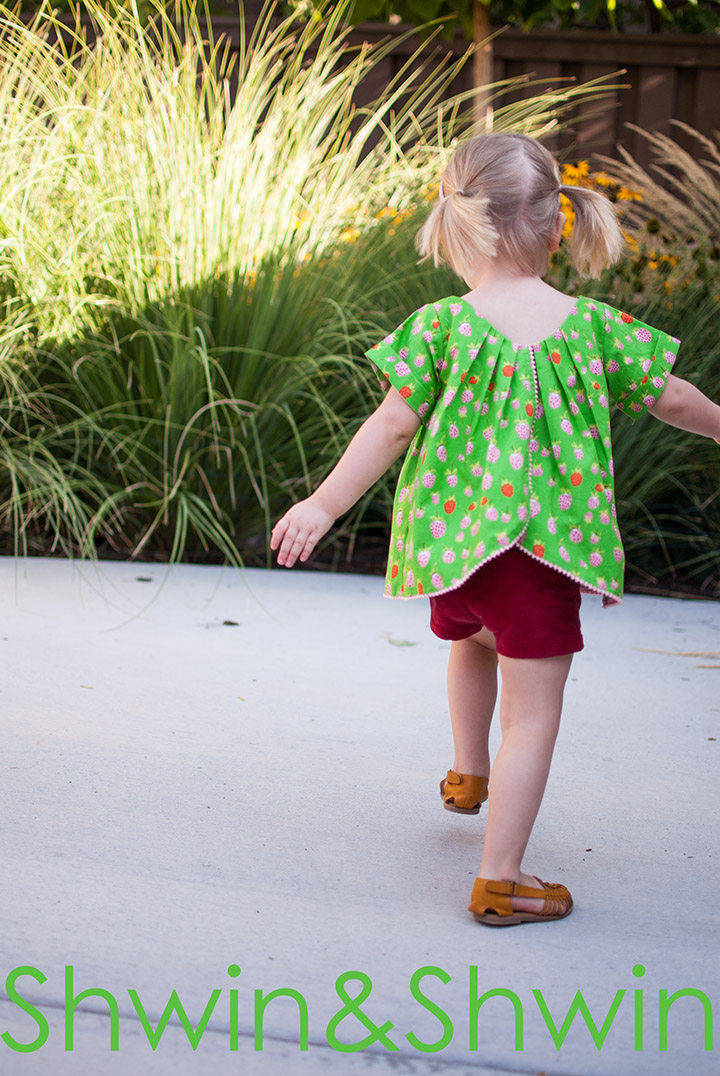 For fall I would pair it with some skinnies and cute printed bluchers or boots. The mid length sleeve transitions well for a seasonally appropriate outfit.