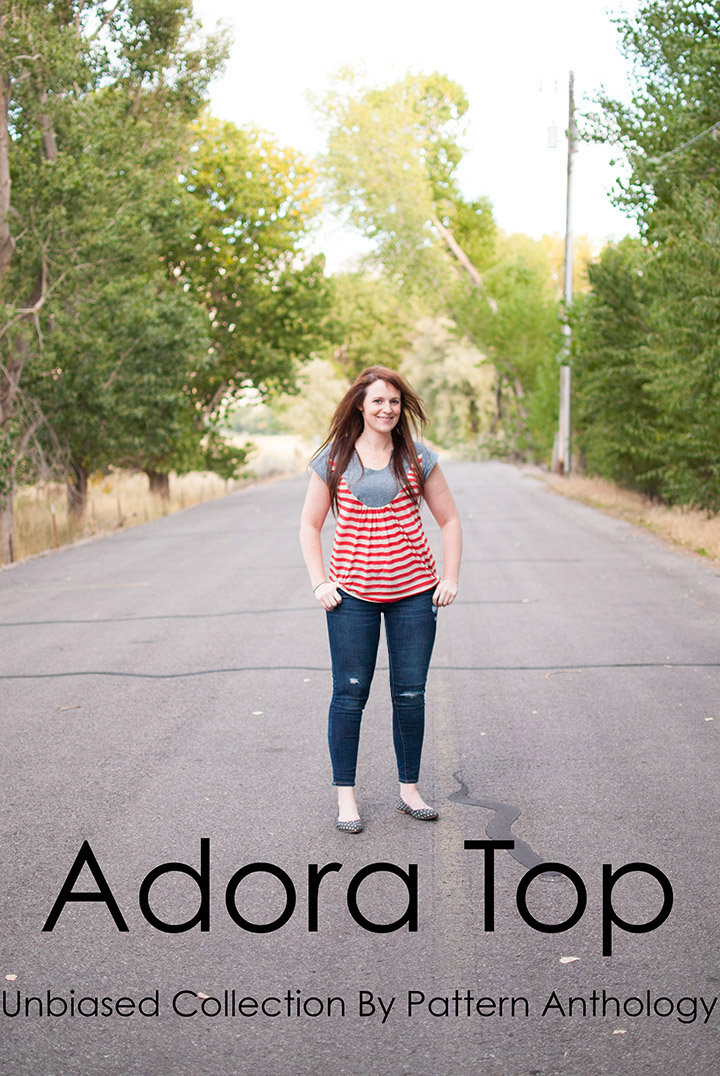 Today is all about the Adora top pattern. It's another pattern in the Unbiased Collection from Pattern Anthology. Designed by Andrea from Go to Patterns, I will be honest and say that I wasn't so sure about this pattern at first. I mean I loved the design, it's just not my usual style and I wasn't sure how it would look on me, then I made it and I love it. I can't wait to make more now and even a few with sleeves for the upcoming cooler weather.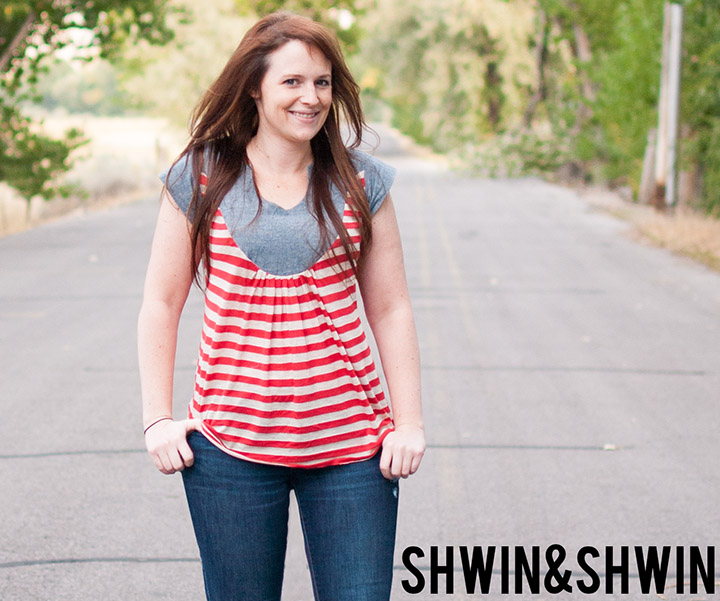 I made the top using a thin jersey stripe in orange and oatmeal, and I used a speckled chambray for the yoke and sleeves. Now the sleeves are supposed to be made from knit, but I wanted to play more with the contrast. I was also worried about the sleeves being too short and hitting at that awkward "fat arm" place, you know what I am talking about? So I doubled the width of the sleeve so they would be a little longer, but the same great shape. I love how they turned out, and even in the woven fabric there is plenty of arm space.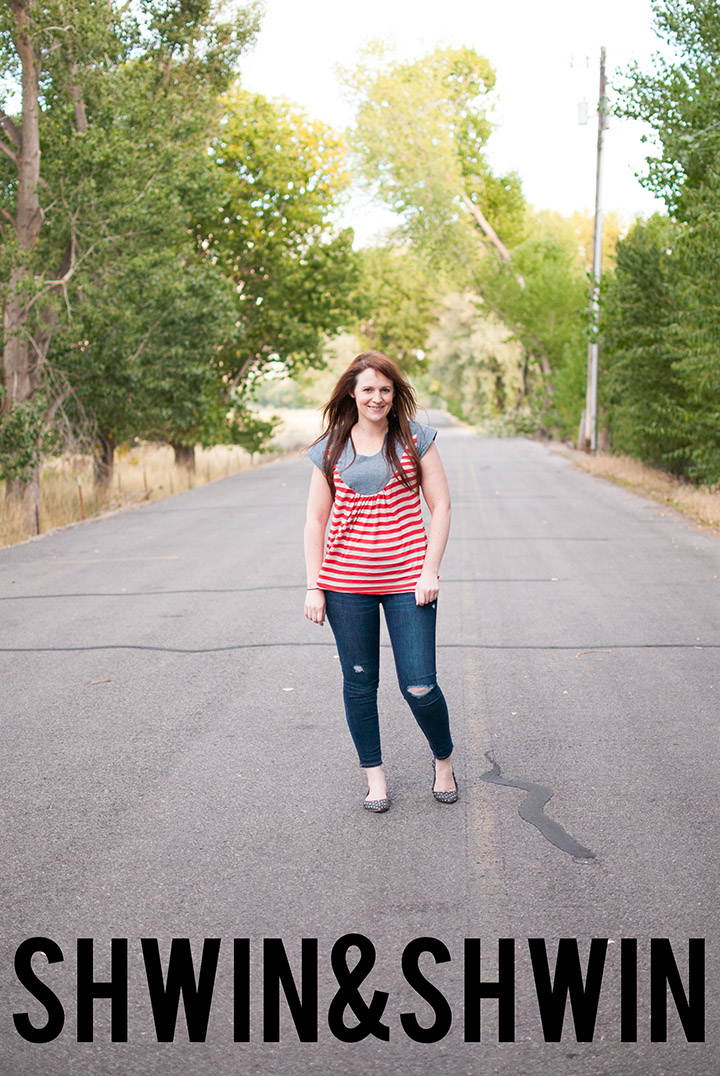 I made the top length (there is also a dress length) I love the flow of the top and I highly recommend using a thin knit with great drape.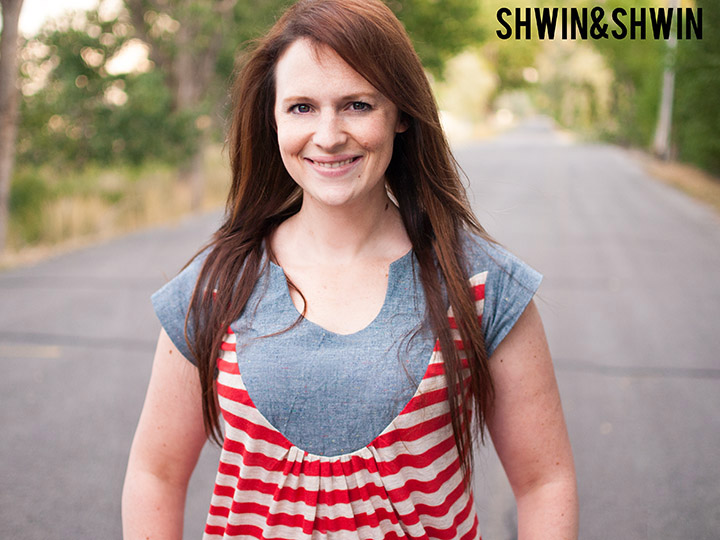 I also love the yoke on the top, a great place to showcase some woven fabric, and the cut is very flattering on the neckline.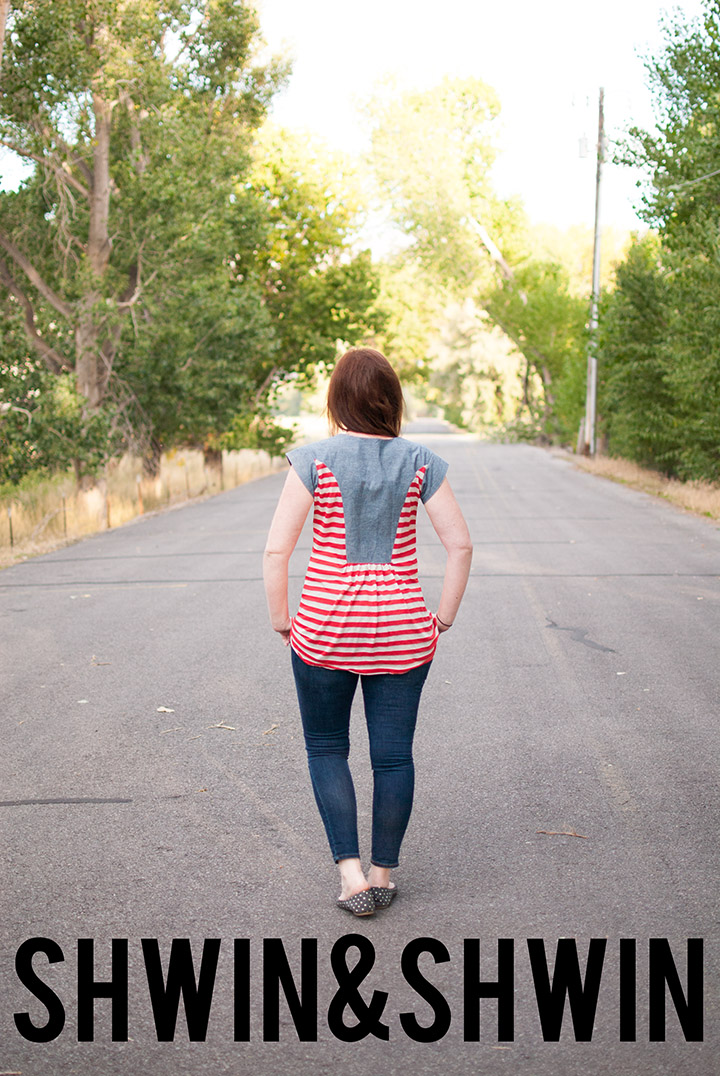 I love the back yoke as well, it frames the back so perfectly and is very flattering.
Now how do you get the Adora Pattern? It's exclusively part of the Unbiased Collection. You can get the Adora and 3 other fantastic Patterns for 40% off for a limited time! The sale ends Friday October 2nd so you want to hurry in and grab the collection.  
Buy it now and you also get over $250 dollars in bonuses! That's over a $300 dollar value for only $29.95! It's an incredible deal but once it's gone it's gone so act fast!