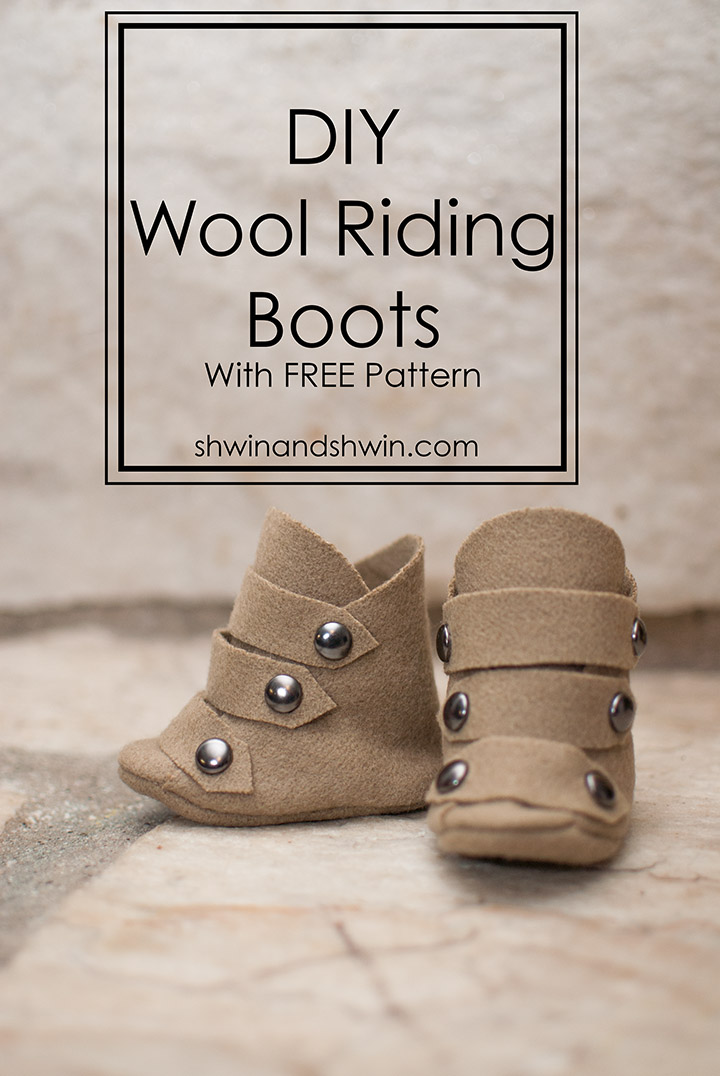 I have a baby niece coming any day now. Which is great since I love sewing for babies but we are done having them. Tell me I am not the only one who likes to sew things for babies just so you have a go to stash when you hear a friend is having a baby. My favorite thing to sew is shoes. (I have shared a dozen so far) Maybe it's because I am obsessed with shoes and maybe it's because they are expensive and impractical to buy that I love giving them as gifts. My kids always had shoes for every outfit because they take so little fabric and time and I love making them.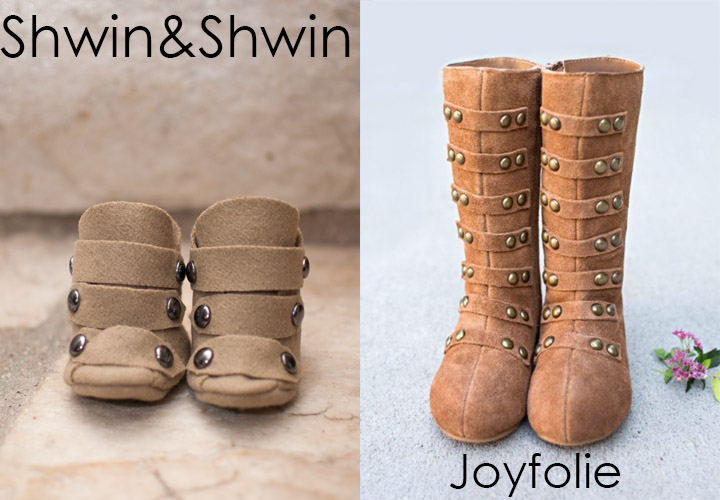 For these boots I got inspired while shopping at one of my favorite shoe stops (joyfolie)
*Small disclaimer this is not sponsored in any way I do just happen to be in love with their shoes, and while the boots are cute I have had bad luck with them so far as they have been WAY too tall for my kids legs going up way past the knee so they can't walk, and I don't love the quality for the price personally, but I have always had good luck with their shoes and I really like them especially when I get them on sale. But that's just my two cents in case you feel like running off to buy them because you think they look adorable and think that I am saying they are great, I feel I should be honest.
So I love the look of the studs and the straps and thought how cute would these be for a little baby? Especially a December baby. So I used some scraps of a wool I had left over from a coat (a project that will be coming soon) I loved the wool because it's nice and warm, sturdy and it doesn't fray so I didn't have to finish any edges. They would be equally great and easy to make in leather, or fleece. I used studs for these that stay nice and secure however being that they are for a baby I would never leave the baby unattended while wearing a boot like this, you know for safety and whatnot.
You will need:
FREE Baby Riding Boot Pattern

(click

on link above

 you will be redirected to a page where you add it to your cart and check out. It is free and payment info will not be requested)

1/4 Yard of material 

I used a wool, leather or fleece would work as well

12 studs or small buttons would work as well but again use caution when making things for babies.
Cut out all the pieces.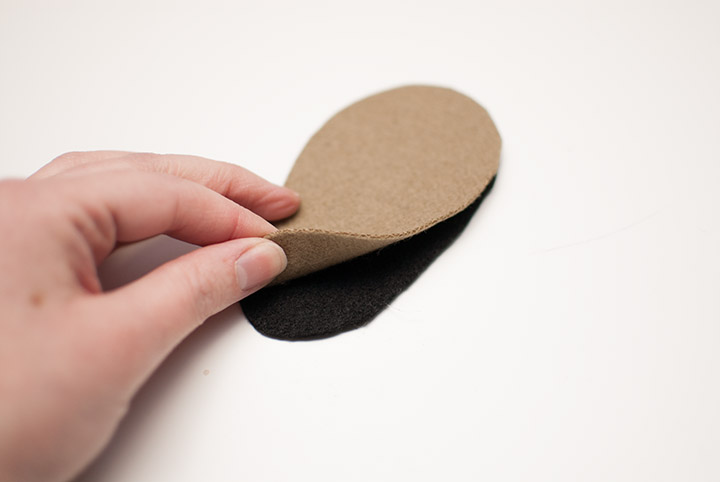 Place the sole and sole lining. (I used a felt for this so the sole would be a little more sturdy but you don't have to do this and it would likely be easier if you don't and just use the same fabric for the sole and sole lining.) You can baste the two soles together if desired.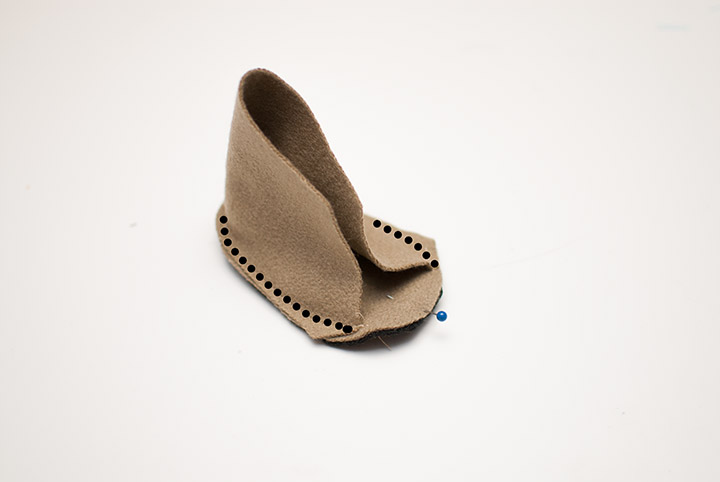 Then with right sides together, sew the heel to the sole by matching up the center back of the sole with the center of the heel then ease it all around.  You are sewing a straight piece to a curved piece so it can help while sewing around the heel to have the needle down and lift the sewing foot so you can pivot and smooth the fabric while sewing along the heel.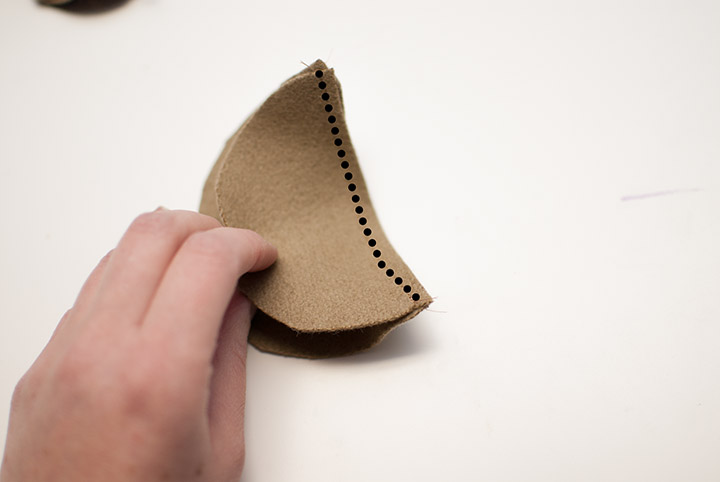 Then sew the toe and the tongue right sides together. Again you are sewing a straight edge to a curve so ease them together.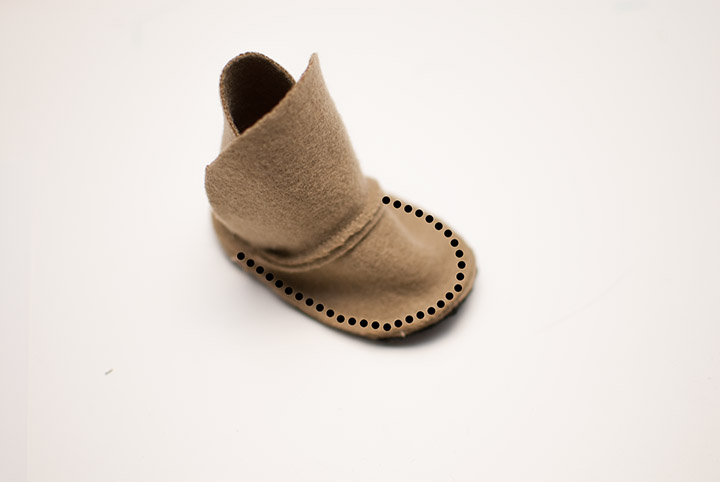 Then with right sides together, sew the toe to the sole overlapping the heel. Match up the center toe with the center front sole.  If you have trouble keeping them on, or for babies with really small feet, you can sew elastic (about 2-3″ depending on how tight you need it to be)  to the side of the tongue and around the heel here, attaching to the other side of the tongue so it creates a loop of sorts. When you turn the boot right side out the loop will be on the inside of the boot and work as an elastic band to help hold the boot on.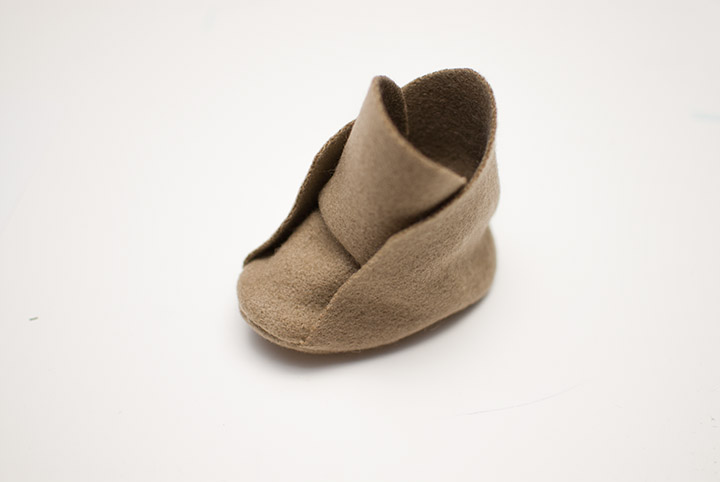 Then turn the boot right side out.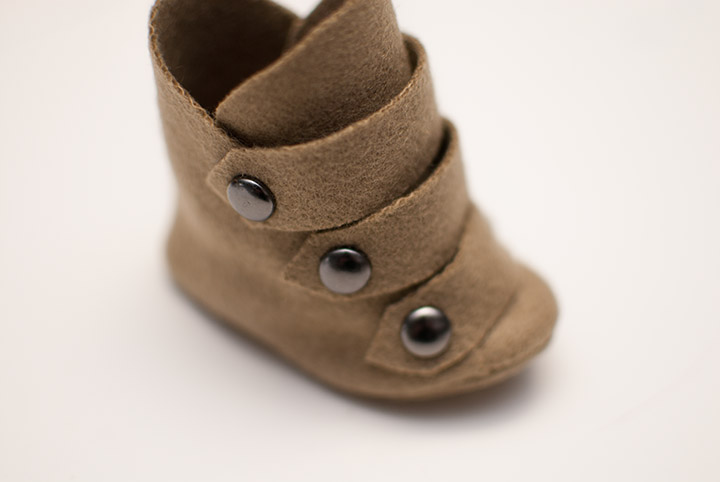 Next, add studs to the buckles, then attach them with the stud going through the heel part of the boot going across the tongue and to the other side of the heel. The smallest strap will go over the toe, and then the middle strap, and then the longest strap.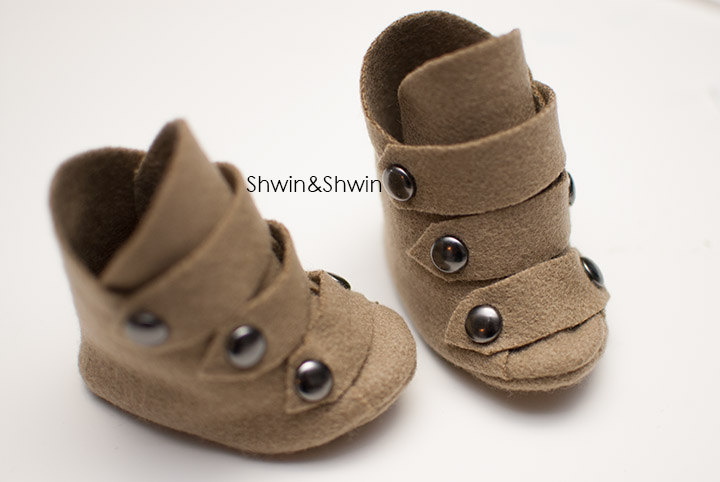 Then repeat all the steps so you have another boot.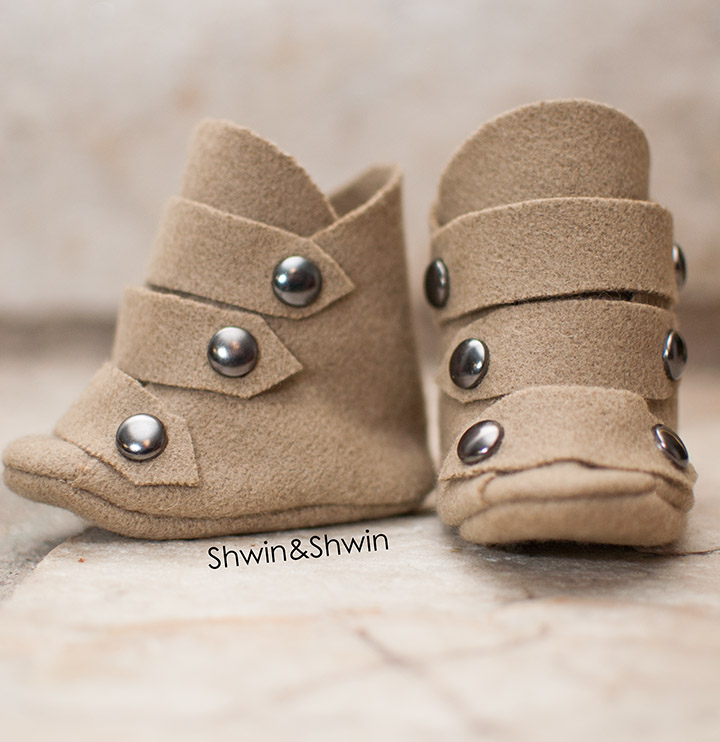 Told you they are super simple.