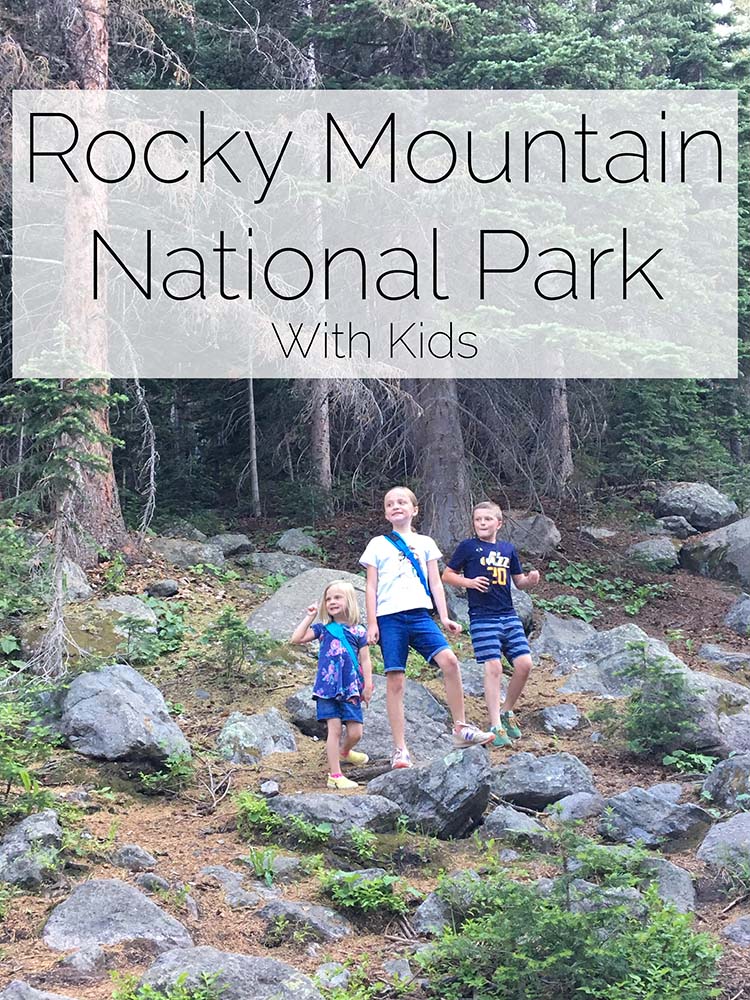 Rocky Mountain National Park Visited July 17, 2017
Rocky Mountain National Park was the first NP we went to without friends, but we did meet up with my parents. It was interesting to see how the kids would do without friends (or any other kids) along with us. Spoiler alert, they loved it because it was one of the first NPs we went to where they didn't have to just stay on a small path but they were free to roam a bit and climb on rocks and explore.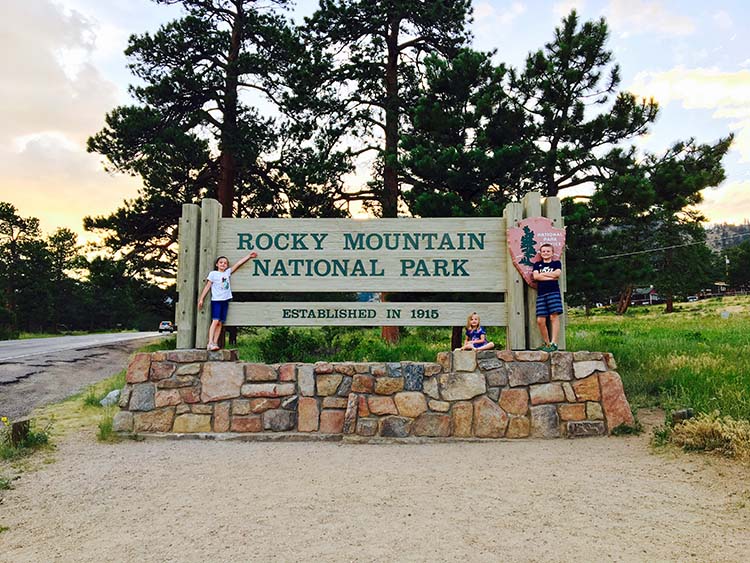 Where We Stayed
We stayed in Estes Park, CO. The town is cute fun shopping through downtown. My kids particularly liked the old time candy shops. We visited Rocky Mountain in the summer which is not our ideal travel plans. We like to go to parks when they are enjoyable but least busy and that was not the case here. However we met up with my parents who had already been visiting the park for a few days and they knew the secrets. So if you don't want to wait in a 2 mile line to get into the park only to discover there is no parking left at any of the spots. Go early, or go late. We went into the park around 5 the first night we got in and there was no line and plenty of parking. The next morning we got to the park by 7 (yes waking up kids by 6 on summer vacation) Barely a line and plenty of parking. We left the park around 1 and the line to get in was insane.
What We Visited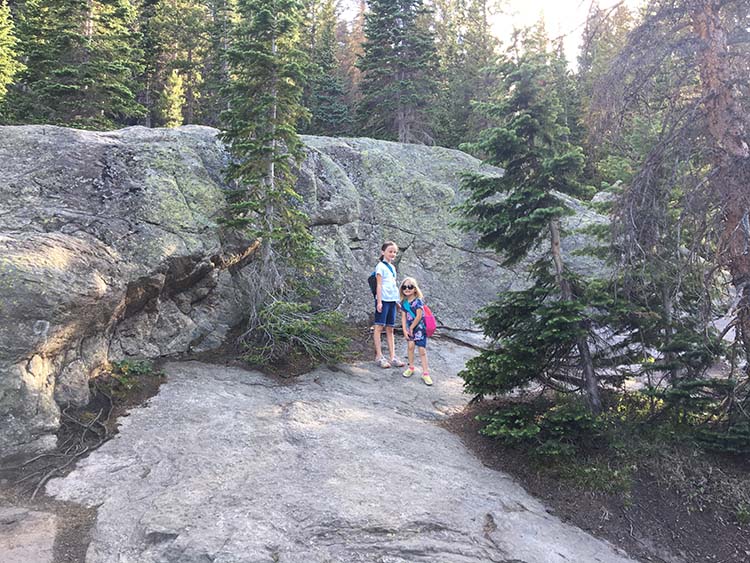 Bear Lake Trail
Bear lake trail is a paved trail, it does a loop around a lake and it has tons of spots for the kids to go explore. They can go down towards the lake or up climbing on large boulders. This was a first stop after a long day of driving so they were thrilled to be out running around.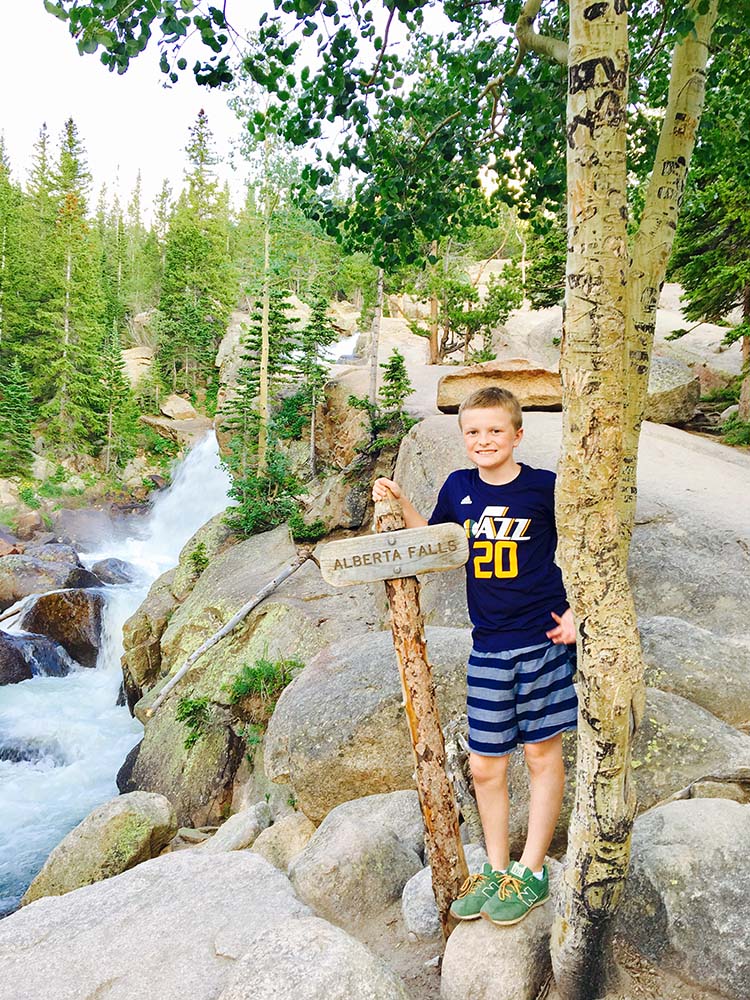 Alberta Falls
The great things about Rocky Mountain National Park is that you can be on an easy low key trail great for little kids.Then there will be a little break off trail, which is a little more difficult but you see amazing waterfalls. Jude was all about going on all the break out trails while my parents or husband would hang out with the little girls.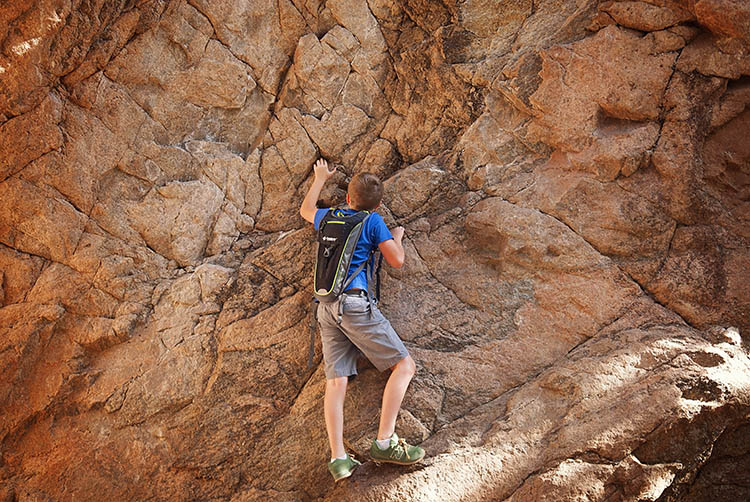 The Pool
We took Fern lake trailhead to head to Fern Falls. Along the way we saw the pool, and we nearly made it to Fern Lake. The trail is fun, the kids can stop along the way and explore or climb rocks.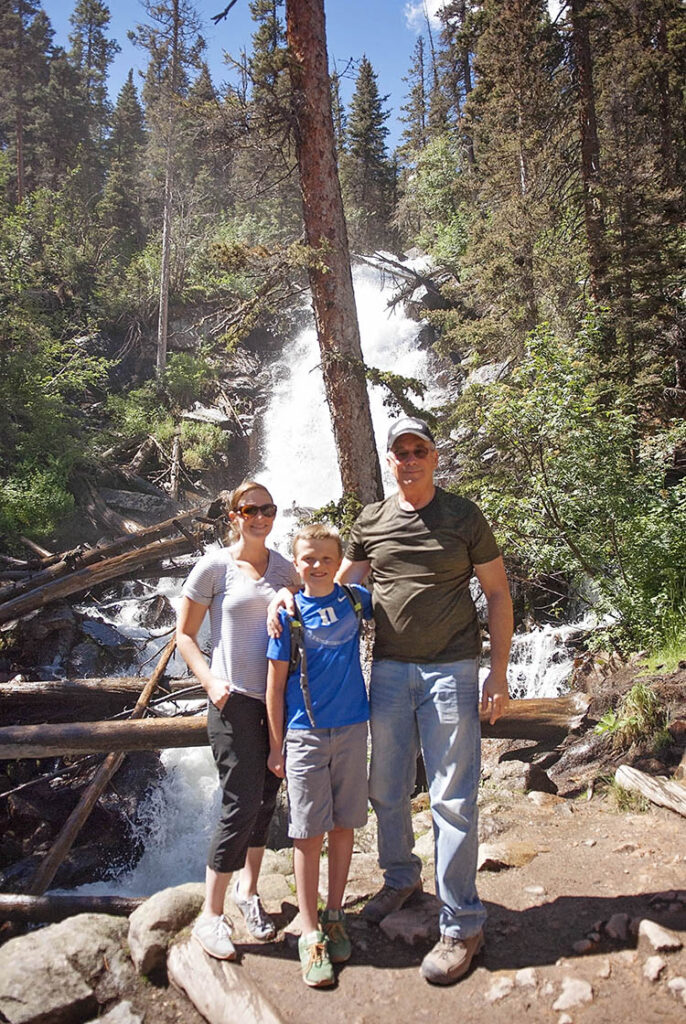 Fern Falls
I think my favorite thing about hiking to a waterfall is you can start to hear it as you get close, which gets you excited. Fern Falls wasn't a hard hike but it did require several switch backs to get to it and so the girls didn't make it. It was fun for Jude to hike with his Grandpa and hear some good stories.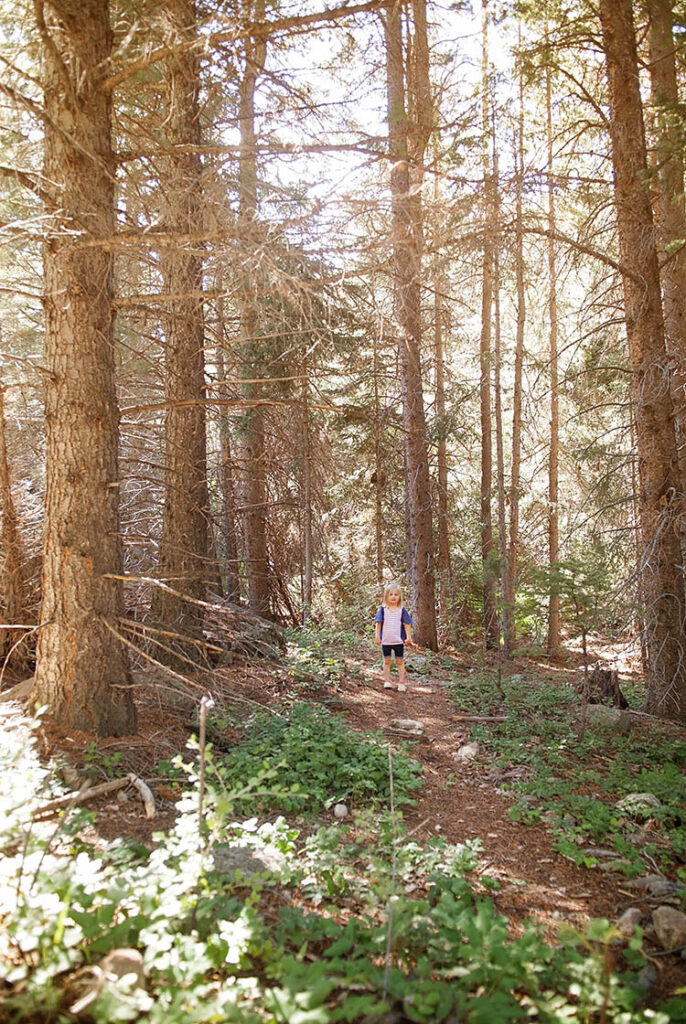 Fern Lake
We may not have made it all the way to the lake. When a certain young hiker tripped on a rock, and cut herself up. We had to do some on the spot first aid and carry her out. (she is fine) However the trail was lovely and had so much variety from water, rocks and tall forests.