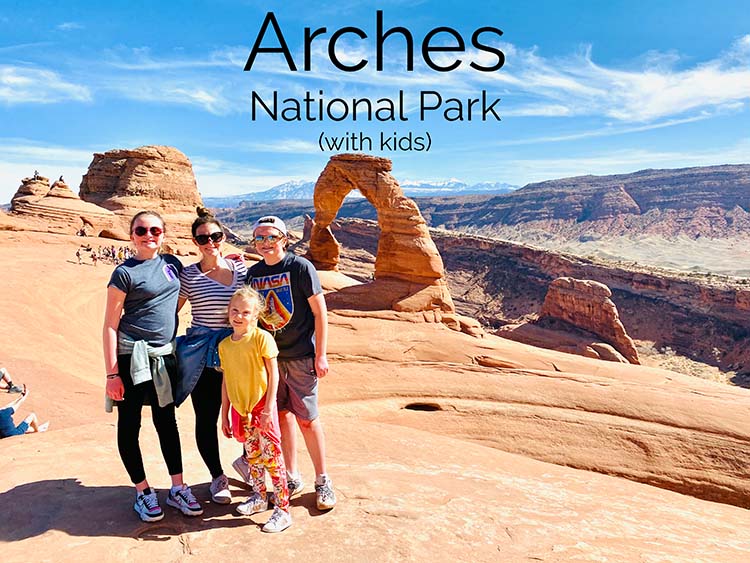 Arches National Park Visited October 22nd 2017
**And again in March 15 2021
Arches is our most visited National Park, partly due to where it is located. It's fairly close to home, we can visit in one day if we want. It's also on the way to many other parks which is why we tend to swing in whenever we drive by. I think we have taken just about every trail our kids can walk and we love them all.
Where we stayed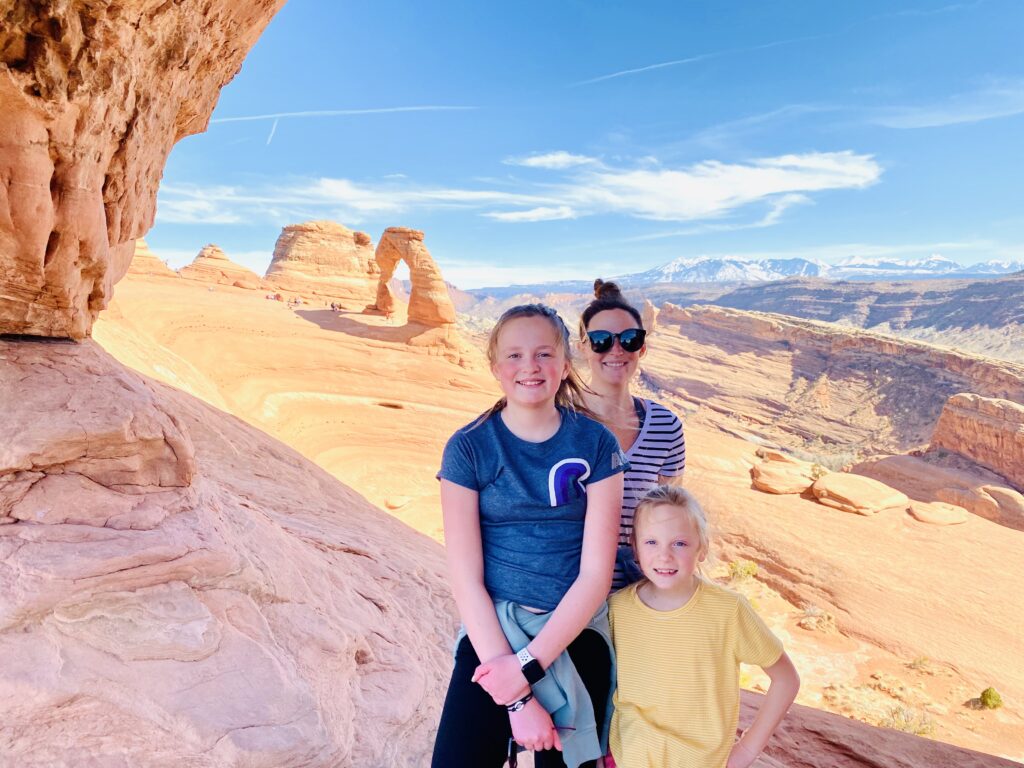 We usually stay in Moab, if we are staying in town. Moab has a ton of hotel options and is very close to the park. As I said above we also sometimes just stop at the park driving through town or heading down from our home. We live about 3 hours from the park so we will sometimes just head down and back in one day.
What We Visited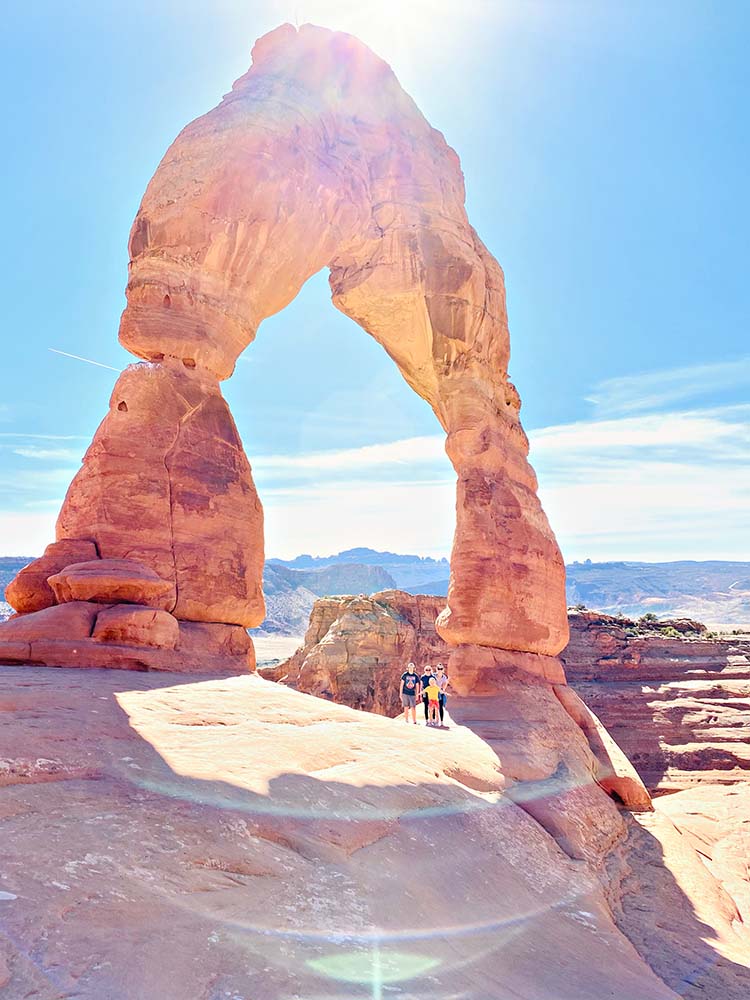 The Delicate Arch
While it's the most known hike in Arches, we didn't actually take our kids on this hike until our visit in 2021. It's a little long, and if you go in the late spring, or summer, or even early fall it's HOT and there is not a lot of shade on the hike. It's just over 3 miles. ( I think I logged about 3.7 miles of total walking) We waited until we thought our youngest could make it without complaining. 8 seems like the magic number for that. We stopped a few times on the way there, but only rested once on the way back. The weather in March was perfection. Nice and warm but we didn't die from heat.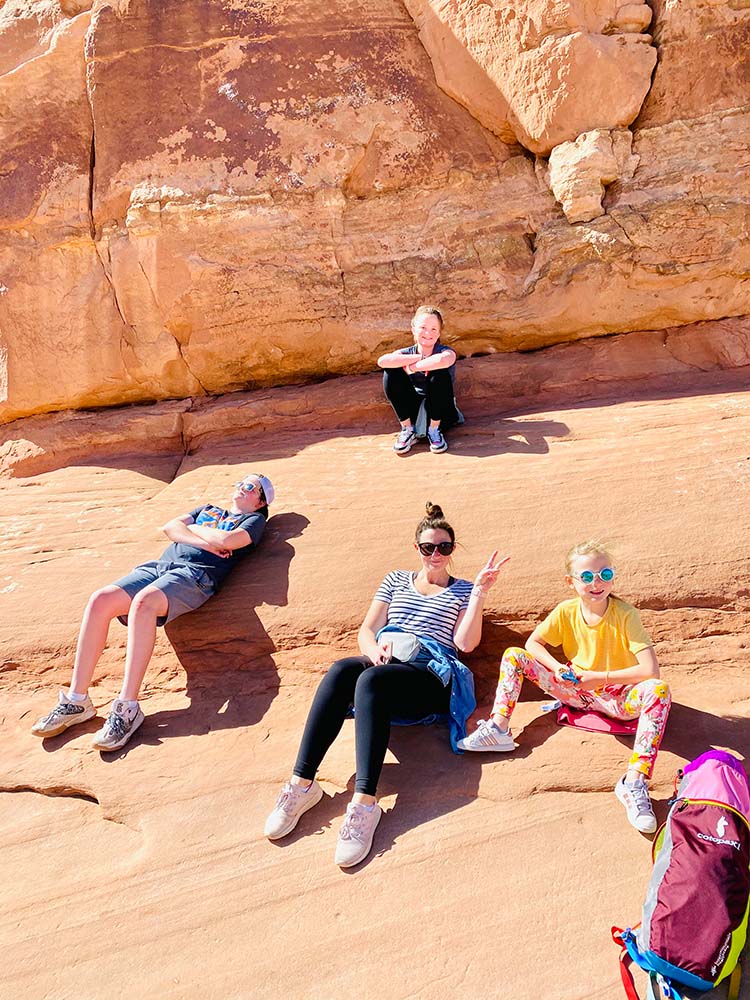 There are nice places to rest along the way, although only one shady spot that we came across which is why I wouldn't recommend the hike in hot temperatures.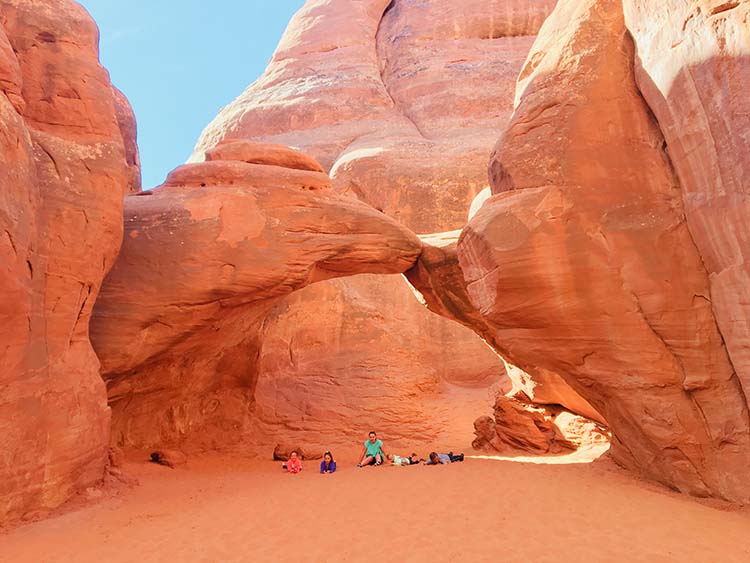 Sand Dune Arch
This is my kid's absolute favorite. We go every time we visit. It's a perfect trail for young kids. It's short, shaded, and a giant sand box of soft sand to play in. There is a small slot canyon to walk through to get there, and then of course an arch. The kids love climbing all around, they love jumping off the rocks into the soft sand. You can bury each other in the sand. It can get a bit busy there but we have had it to ourselves as well.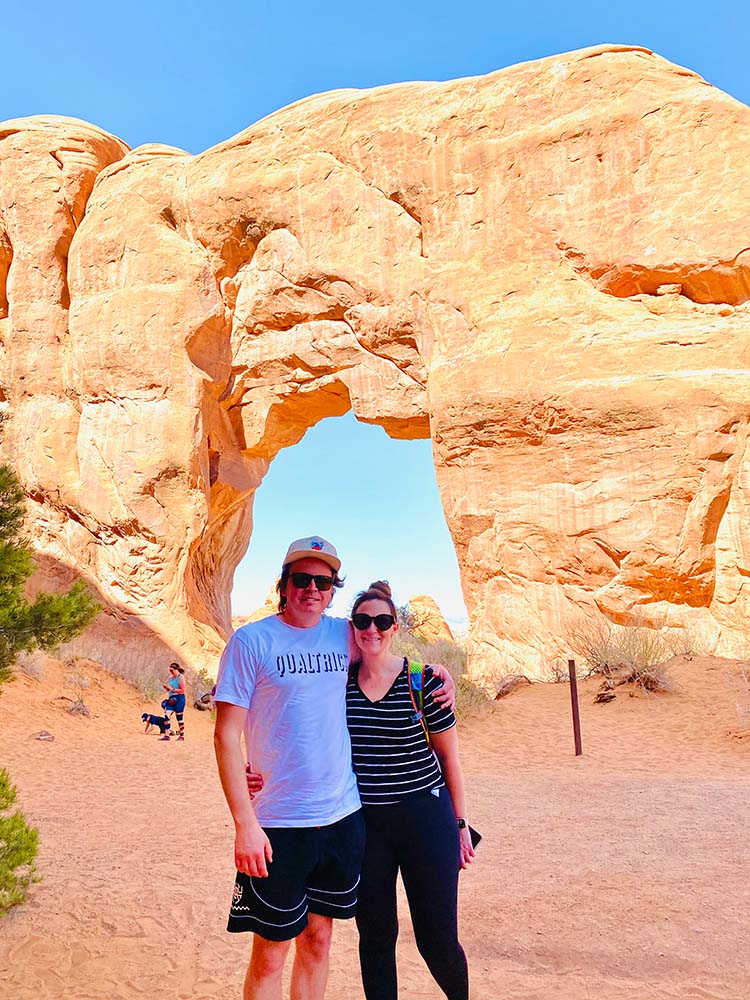 Pine Tree Arch
Easy short trail, not a lot of shade but the trail isn't long. The trailhead starts out heading out for about 4 or 5 trails so you can break off and see several arches from the same starting point.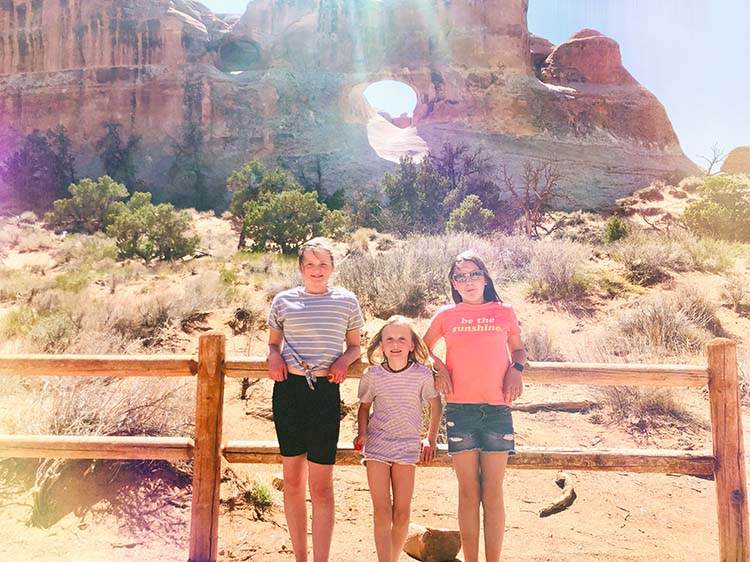 Tunnel Arch
Another easy trail. The great thing about most the trails at Arches is that you don't have to walk terribly far before you see something cool. This trail did have less places to run off and explore, it was more of a "stick to the trail" type of hike. Which is fine and all, but our kids also like to run off and climb and play.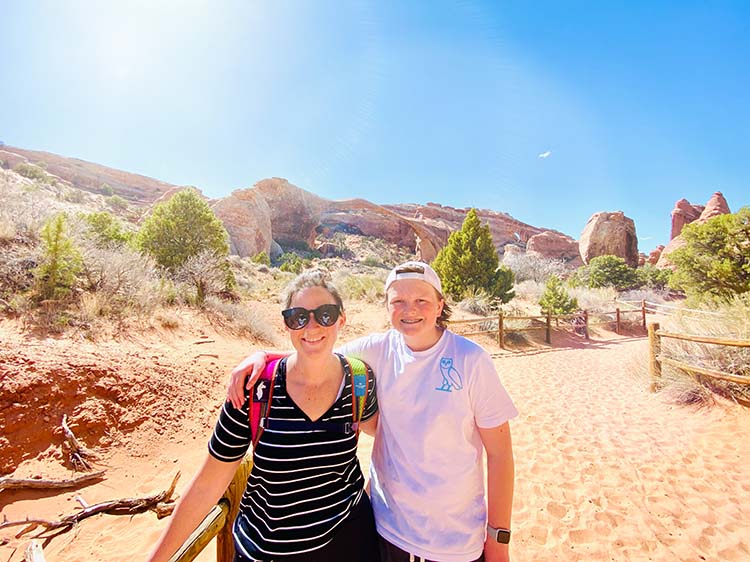 Landscape Arch
Landscape arch was the farthest arch out on the trail we took. So we stopped and saw several arches and then walked to the end to see the landscape arch. The younger kids got bored, found a shade spot about a quarter mile from the end and decided to sit and rest while Jude and I finished the trail.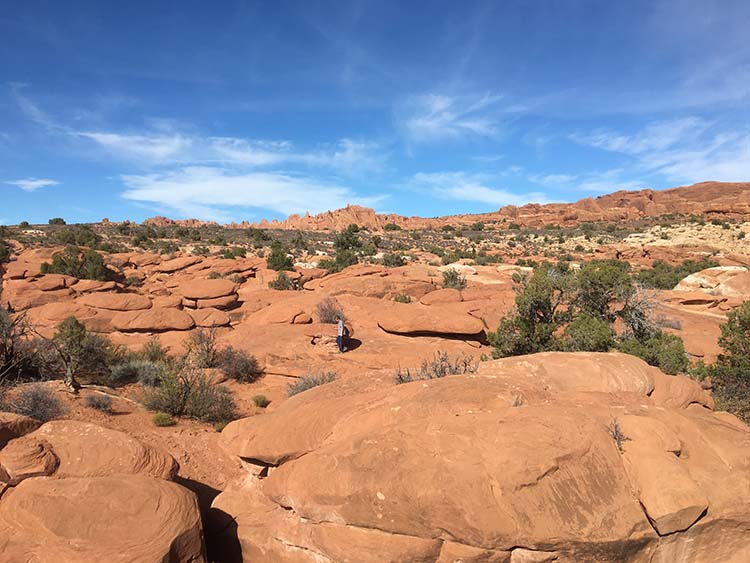 Fiery Furnace/ Salt Valley Overlook
Aside from the Sand Dune Arch, our kids love the stops along the main drive. Its a great place to stop and have a picnic lunch. The kids love to run and explore and play hide and seek in the rocks. Young kids need some assistance climbing the rocks but I would say about 6 and older will do just fine.