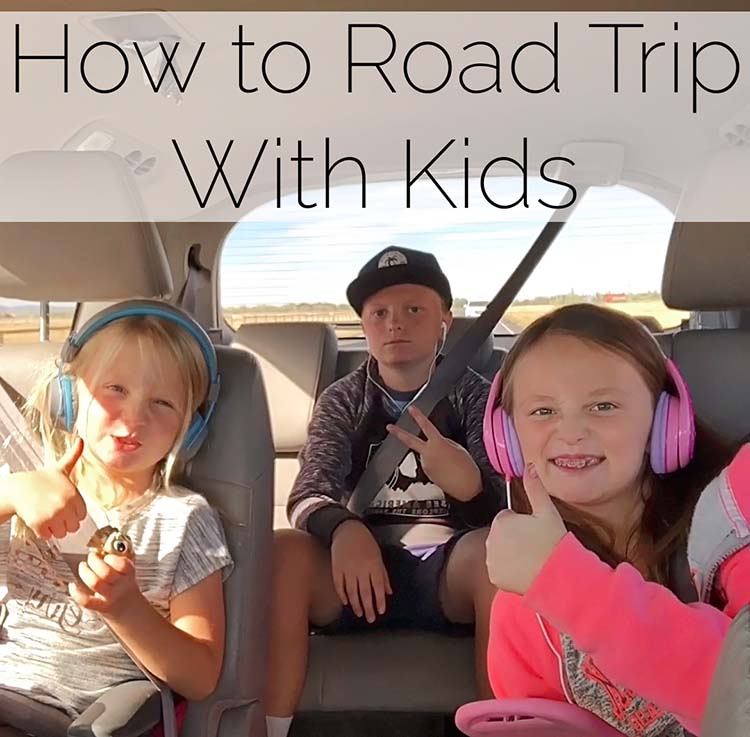 We have taken a lot of road trips this summer with our kids. In the past we were hesitant because getting in the car with 3 young kids and driving endless hours seemed like a nightmare. We really wanted to get out and explore different areas of the country especially National Parks and that is nearly impossible to do without driving since most of the parks are located in some isolated locations.  **Update** As of 2022 we have visited 21 of the 60 National Parks. I have tips for each park linked below but I have updated this post with more tips we have learned on those 21 trips.
Tips For a Successful Trip
First tip, I wasted a LOT of time and money making my kids all of these car entertaining kits. You know the kind with fresh snacks and games and coloring activities that you hand out every few hours to keep things fresh and exciting in the backseat. Maybe your kids will care about those, but all it seemed to do was hype up an expectation and make a mess of the car. It also didn't seem to entertain them any more than just watching a show.
Our kids all have their own ipad (which they all now use for school as well. They are a bit pricey but you can get other tablets for more reasonable costs) We could have fought against them having screen time which we do set serious limits at home, but in the car it just makes sense and it makes the time go really quickly. We do a number of things. Downloading shows is great. We used to just play DVD's in the van, but they are all so different and into different things it's been nice that they can just each watch their own shows. Tons of streaming services allow downloads, like Netflix, Amazon Prime, Disney Plus and Hulu. So there is plenty to choose from and many of those platforms allow you to rent as well. We also like to use it for games. Games like road trip bingo, is a fun way to play a game while on the road. We also like games like Psych! or Jackbox games which do require the use of a hot spot but it's a fun way for everyone in the car to play the same game together, especially great for my kids as they have gotten older.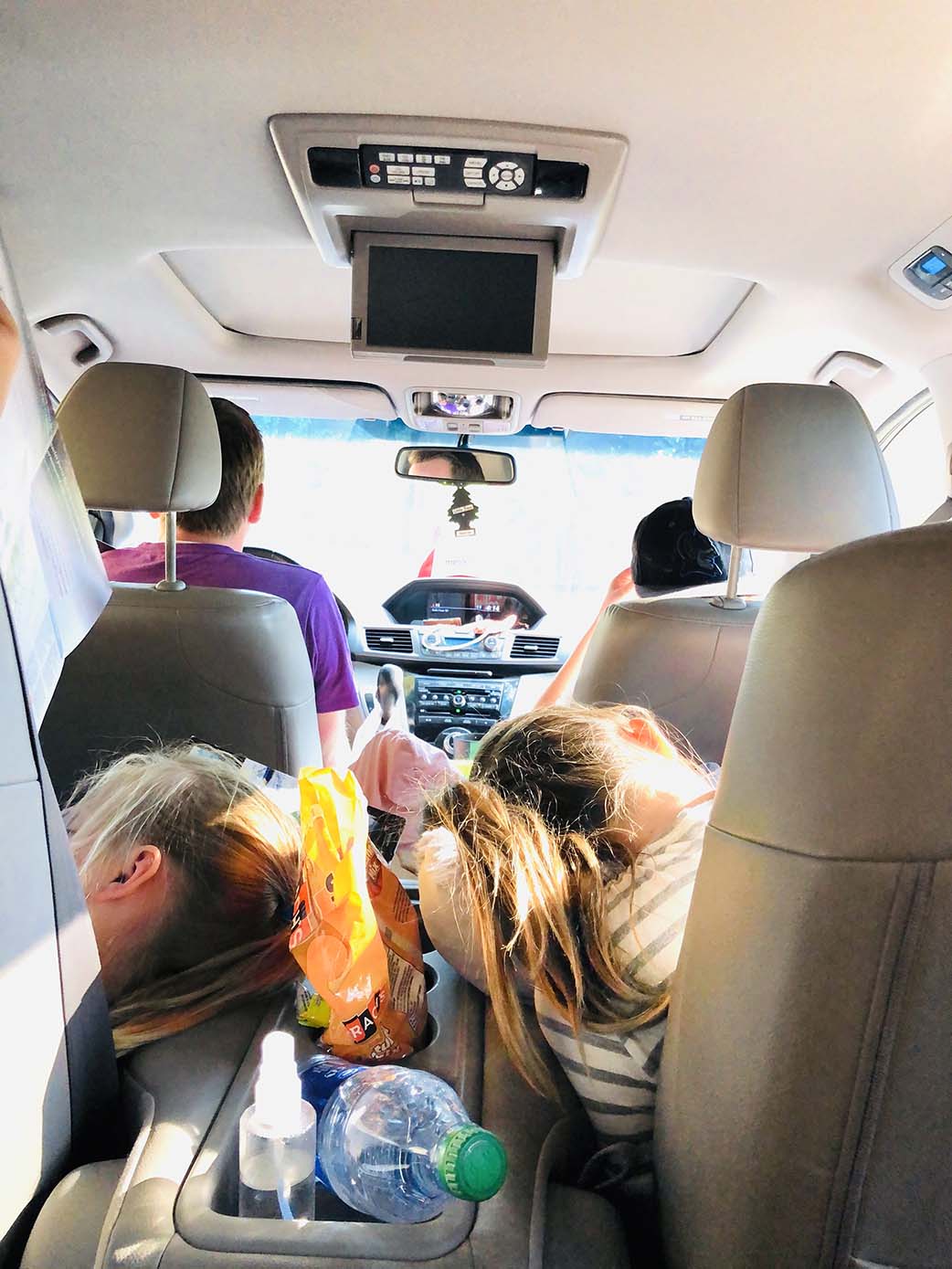 It is smart to pack snacks and drinks. Sure you can stop at a gas station and pick them up, and we have but it will add up quickly and I would rather spend my money on fun parts of the vacation. Plus, gas stations rarely have healthy options and eating pure junk for days while driving will add to the likeliness of someone getting car sick. I like to pack a small cooler where I can pack small baggies of fruits and veggies, as well as cheese, yogurts or meats. Try to keep everything as car friendly as possibly, so nothing that will spill all over if we hit a bump. I also pack treats and candy as well because I am not a monster. It helps when gas station stops are just for using the bathroom and getting gas.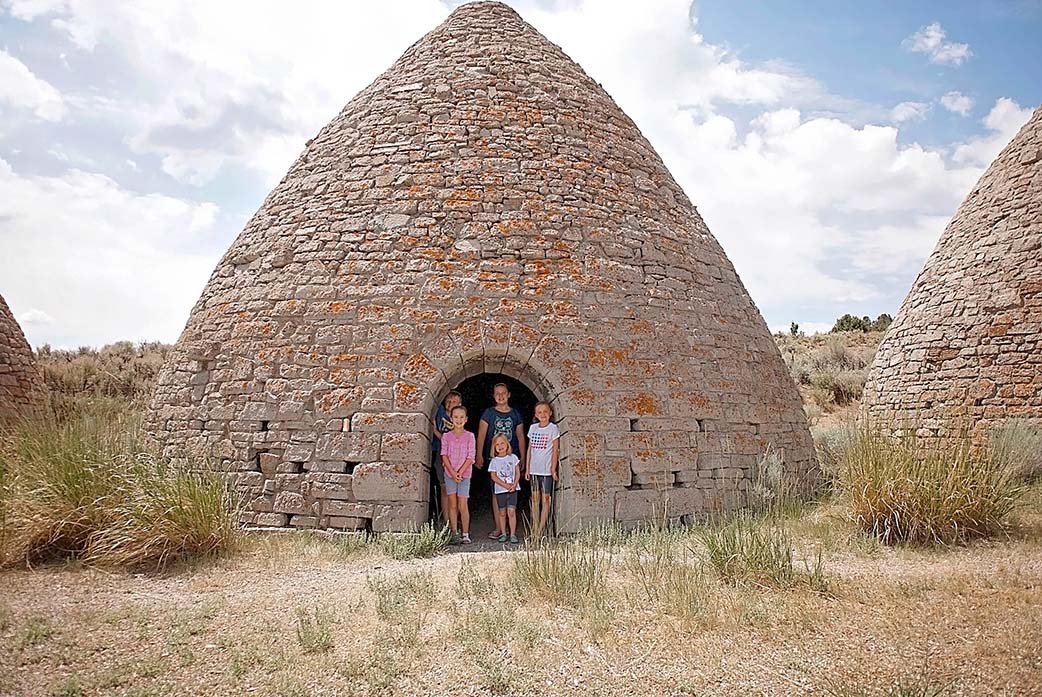 I use Road Trippers when planning out my road trip. I LOVE this app because it helps me to find all the fun things to stop and see along they way. I try and plan something to stop at every 2-3 hours of a road trip. (unless we are traveling at night or are on a time crunch and trying to power through but that's not my favorite way to travel) Stopping every 2-3 hours gives everyone a chance to stretch their legs, take a breather from the car and driving, and you may just see some really cool things. (like our stop above at the Ward Ovens in Nevada)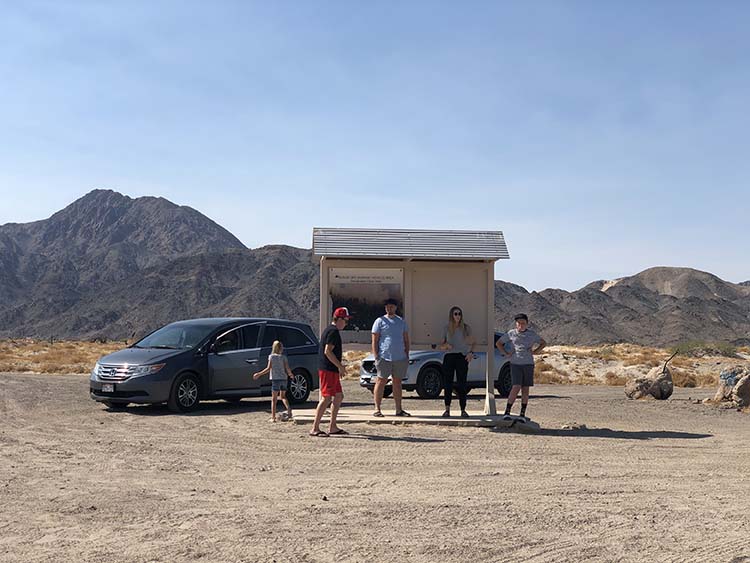 With Road Trippers you can determine how far off the course you are willing to go, and they will show you all the places that are along the way. Sometimes you might find that they are duds. (like above that took us down a long dirt road to nothing) but we still got to get out and stretch our legs and it was beautiful. Our along the road stops have sometimes been our favorite part of the trip, so I highly recommend adding a few stops to your trip.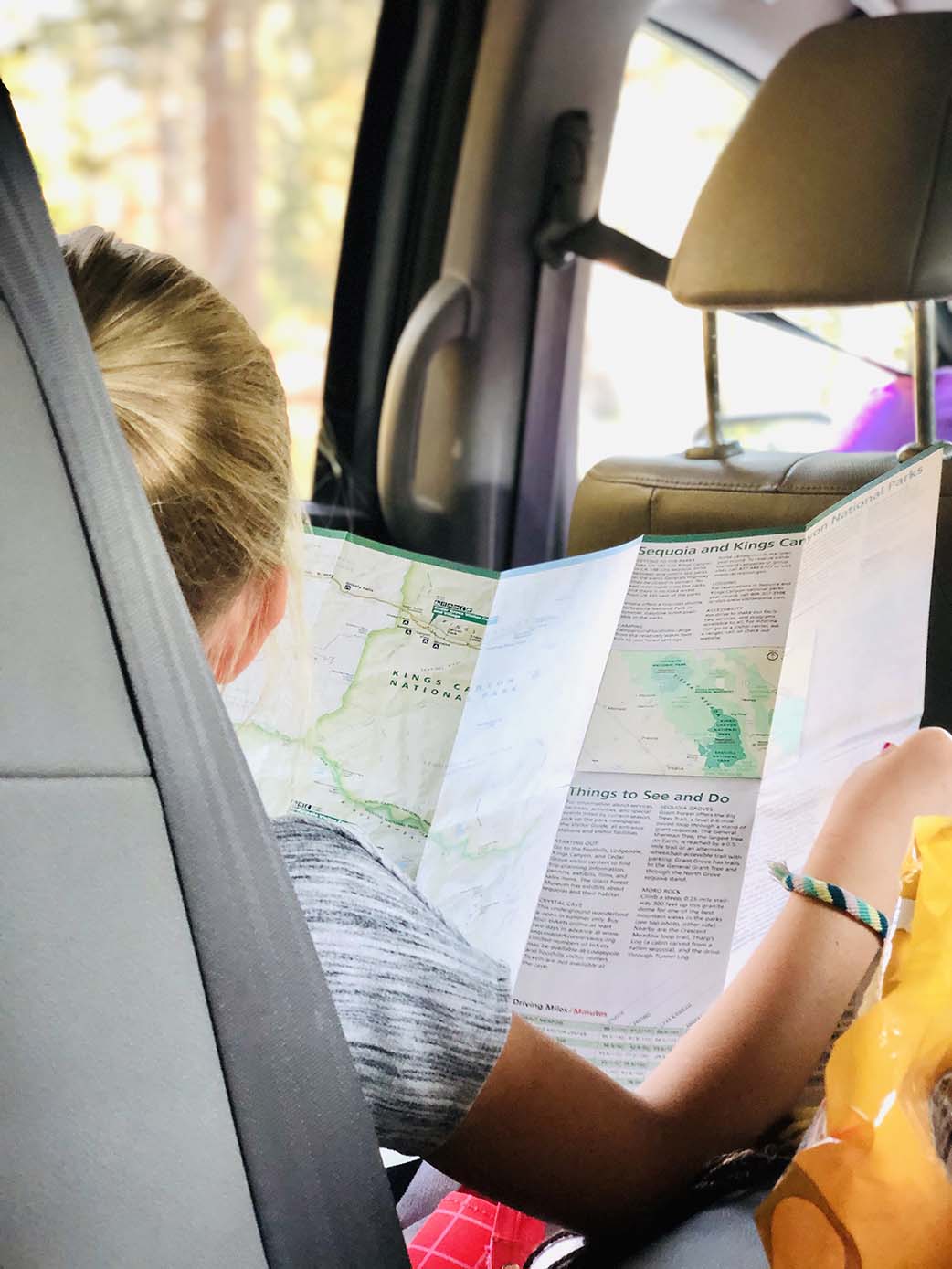 My last piece of advice. Get the kids as involved as possible. Get out maps, show them where you are going and what you are doing. Give them options. If you have two stops that sound fun let them pick. If you are deciding on which hikes to take let them decide. I love a choose your own adventure and try and let my kids help pick as many things as I can. Sometimes parents just know best, but use your judgement. When my kids feel like they planned the trip it goes a lot smoother than when I plan everything and feel like I am dragging them along. Also start small. Don't pile everyone in for a 30 hour road trip right out of the gate. Do a 5 hour road trip, then slowly work up. We are up to doing 30+ hours over 5 days seeing a TON of cool things and my kids are unfazed by the car time.
Our trips
Capitol Reef National Park
Canyon Lands National Park
Grand Canyon National Park
Zion Nation Park
Virgin Islands National Park
Grand Tetons National Park
Joshua Tree National Park
Death Valley National Park
Crater Lake National Park
Sequoia National Park
Kings Canyon National Park
Everglades National Park
Great Sand Dunes National Park
Mesa Verde National Park