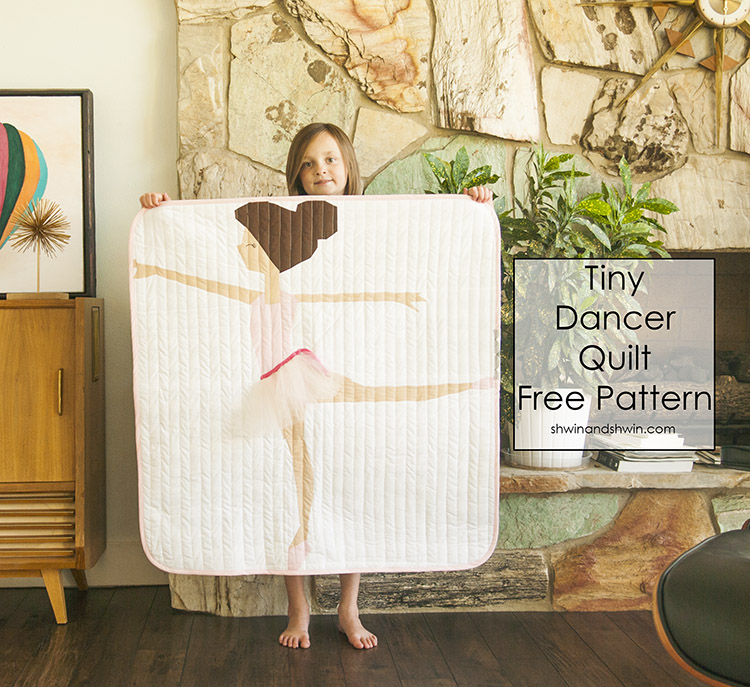 Another Free quilt pattern. Today it's for this Tiny Dancer. My daughter and her BFF are in ballet together. This year they tried out for a major production and they both got a part. It felt about right that I make this Tiny Dancer quilt for them. They are again Mini quilts (about 36″X36″) I love how quick these mini quilts sew up and they are the perfect size for a lap quilt or travel quilt.
See a tutorial for how to paper piece here
My favorite thing about the tiny dancer quilt is the 3D tulle skirt.