I have fallen in love with pieced quilts. It's pretty different from how I normally quilt (with appliqué pieces) I love this type of paper piecing in particular since it is like a puzzle to put together, so I love creating the design and sewing it together.
Today I have a free pattern for this woodland raccoon quilt. The floral crown is an optional add on since I just love the added 3D effect but it can be made without making it perfect for a boy or girl.
To make the quilt you will need:
Supplies: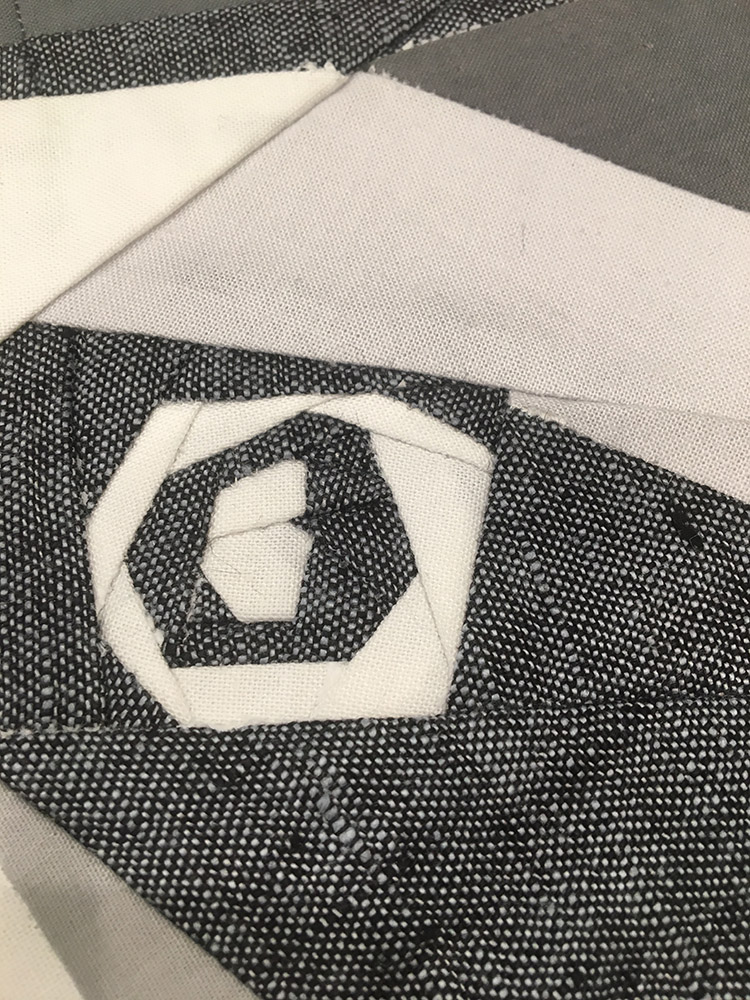 If you are new to paper piecing a quilt, or just not sure how to follow the pattern or even get started. Check out this post HERE I put together a "starters" guide if you will to paper piecing my way.
The eye of the raccoon is particularly challenging perhaps. It's a lot of small pieces. It still goes together well if you follow the proper order, but here is a close up so you can see it pieced.
The quilt is split in half, so you will sew up one half and then the other. They are just mirror images of each other. Sew section by section following the steps from the pattern.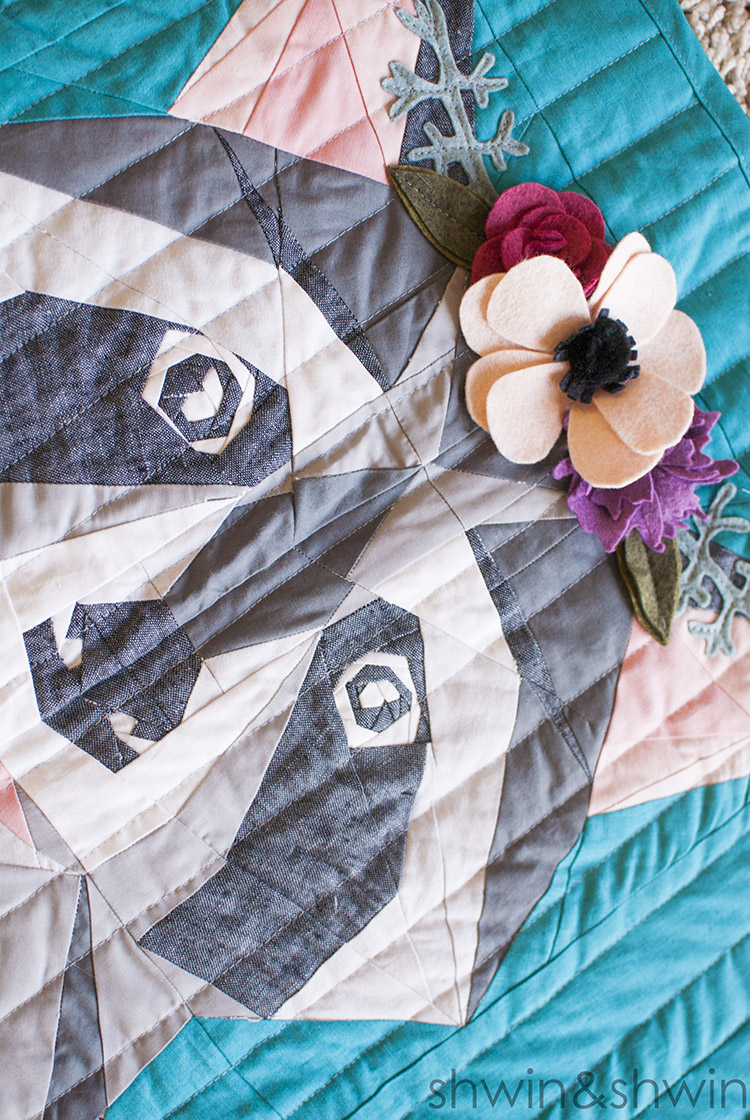 After the quilt was sewn, and the added border was sewn on. (I cut 4″ wide strips and then sewed them around the pieces raccoon until the quilt was at the width and length I wanted it to be. I like doing mini quilts so they are easier to quilt on my regular machine and faster so I stick with around 40″X40″) I added felt flowers, I followed the instructions found here
I sewed the flowers instead of gluing them like she did since it would be added to the quilt. I also did less petals than she did since they were getting too big. They were quick and easy to make. The leaves and twigs I sewed down but the flowers were hand sewn on.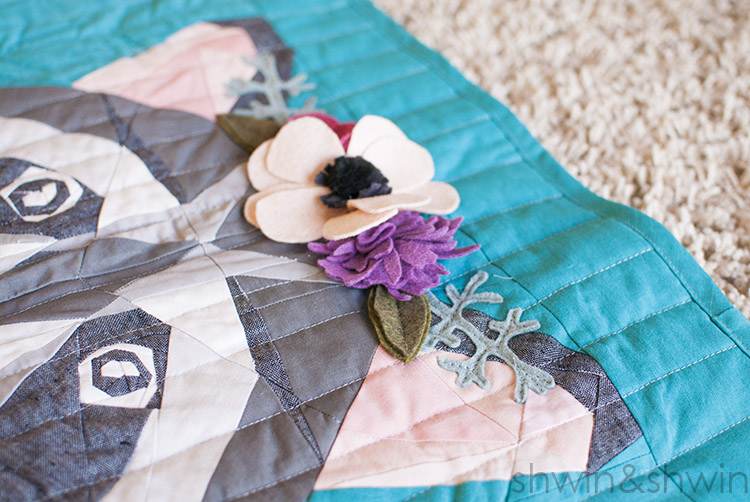 I love the 3D effect the flowers add to the quilt.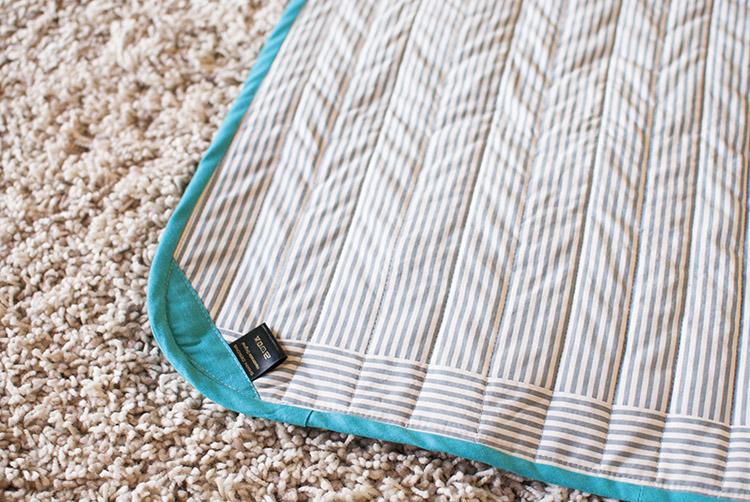 Quilt, and bind the quilt however you desire. I usually stay simple and just quilt lines. I do love adding little details like alternating stripes, and a corner tag holder. Adding little details is a fun way to make the quilt even more personal.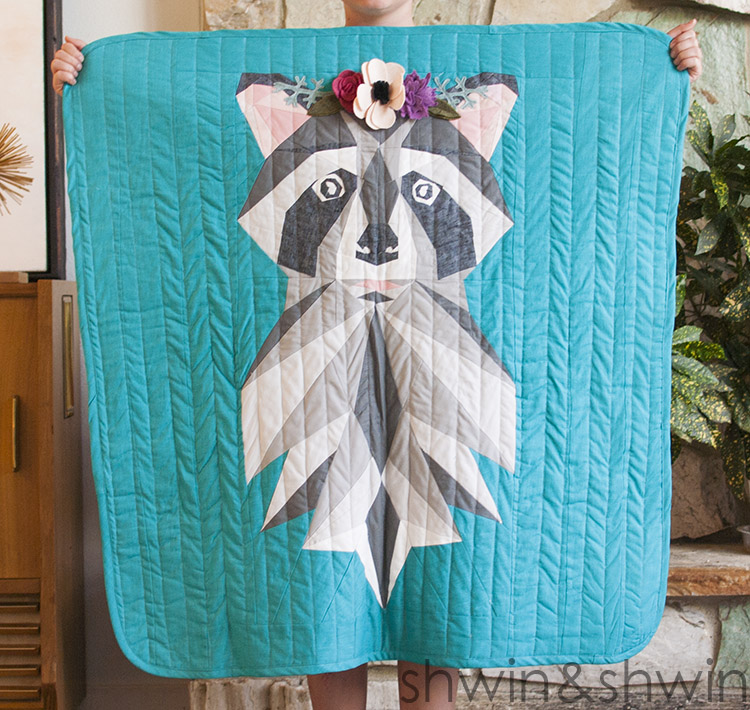 If you make a quilt show it off in our Facebook group