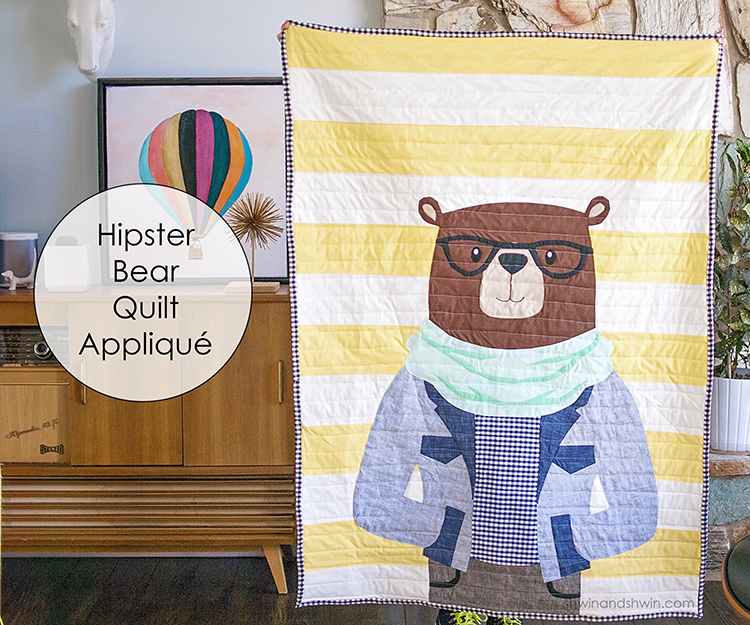 While I was making these lap quilts for my kids (you can see the floral one here and the giraffe one here) I made one for my son as well, since when you make something for one kid you make something for all kids. Plus we were about to take a LONG red eye flight and so I knew these lap sized quilts would be really handy to have. They worked out perfect on the plane since we could roll them up nice and small they fit right in their backpacks and they were the perfect size to cover them on the plane. Now that we are back home they still use them all the time to cuddle up on the couch or add another layer to their beds.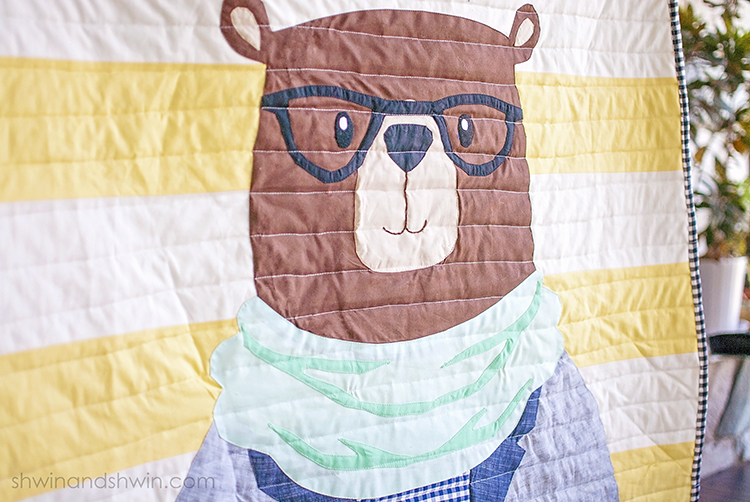 For my son I designed this "hipster bear" he seemed just cool enough for my tween aged kid, but still cute enough it could totally be a gift for a baby. For this quilt I made the striped background just like I did for the floral quilt. I liked how easy it was to make and it adds more pop than a solid color background, but I struggled to find a print I would want to use so the stripes were perfect.
I have a pattern for the bear template HERE in my shop. The template is just for the bear himself not the back. You could easily put the bear on any size quilt you would like. It is shown here on a 45″X60″ quilt.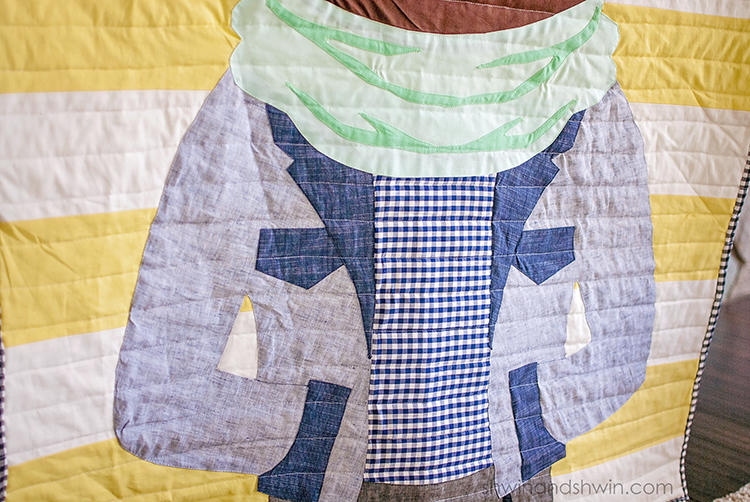 I love his cute little outfit. It would be fun to make it in any colors you want to work for the theme of a nursery or bedroom.