A while back I came across an adorable dress in a local boutique. Sadly they did not have my girl's sizes in stock. (as is my usual luck) The bodice of the dress was very close to the Kaleidoscope pattern I have in my shop, so I thought I would just make my own using that pattern as my base.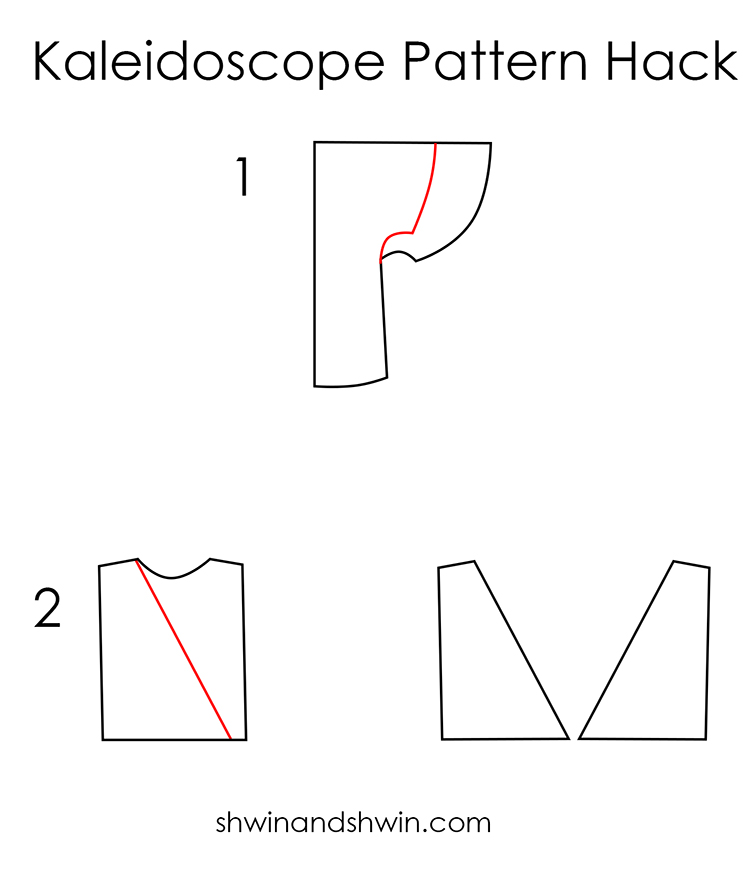 It was such an easy hack since I didn't have to change much. I altered the sleeve to take out some of the drape by raising it up and making it straighter.
Then for the back I cut it on an angle from the shoulder down and then I cut 2. I made the neck binding go all the way down the back. The rest of the dress was sewn following the pattern, minus the waistband (although I wish I would have added it) and for the skirt I just did a simple gathered rectangle instead of the skirt from the pattern.
I love how such a small change made a whole new look for the dress.