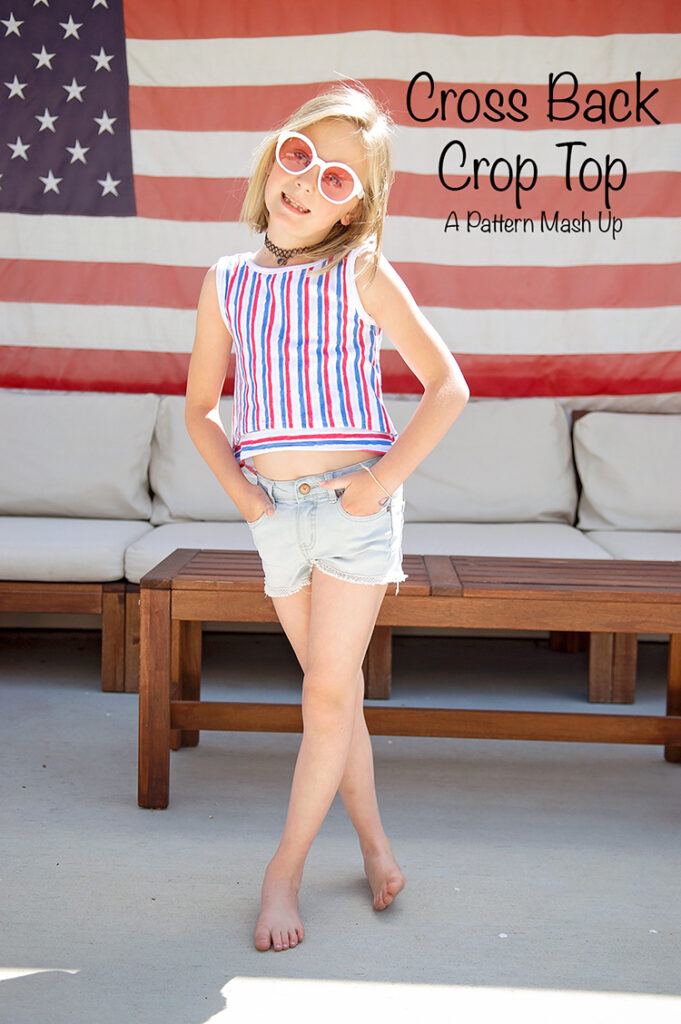 Magil&Lil + Penny Lane
Sometimes I browse through my pattern collection and I think, I love this, but I wish it was with this style instead. Then a pattern mash up is born.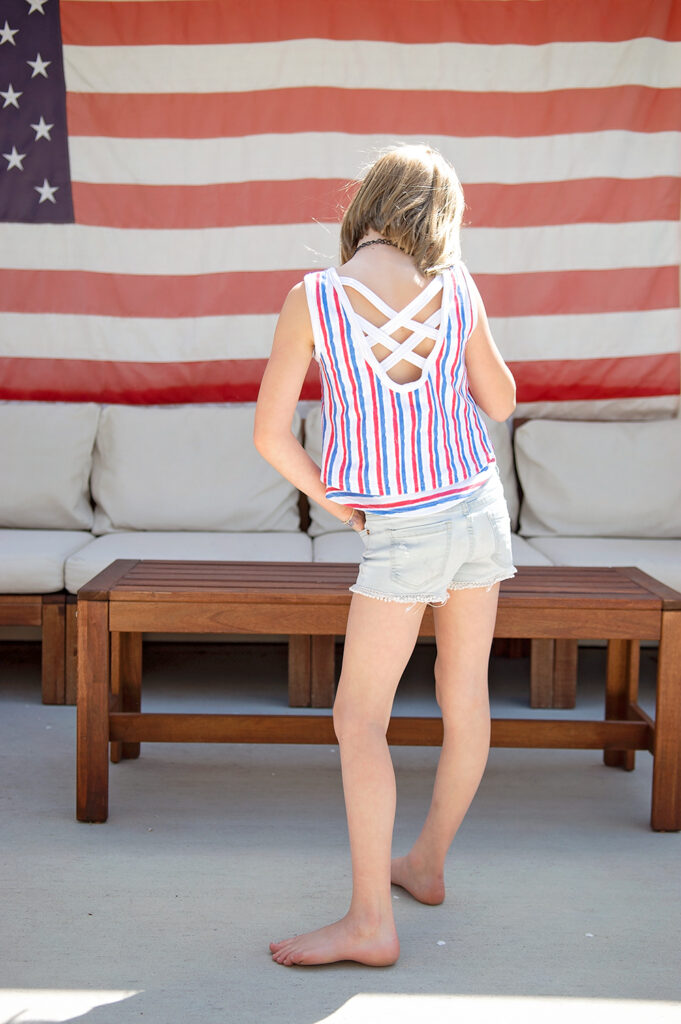 I had a minimal amount of this striped knit work with, and I thought it would make the cutest crop top for the 4th of July. Fabric is from Raspberry Creek Fabrics. I used the "faux crop top" pieces from the Magil&Lil pattern, and paired it up with the cross back design from the Penny Lane pattern.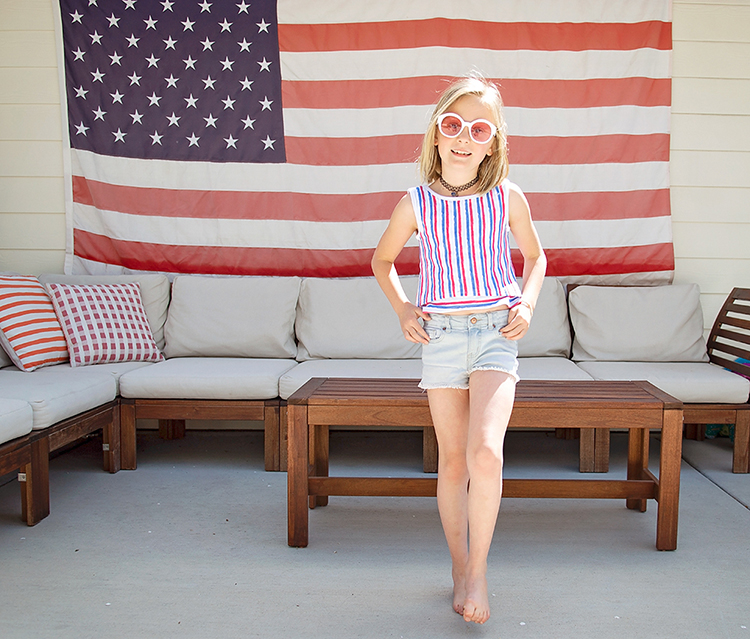 I finished the bodice off with the sleeveless style using the bands and directions from the Magil&Lil pattern. For the back I followed the directions for adding the cross back from the Penny Lane top, I did make sure the back neckline matched up with the Penny lane back, so I adjusted the neck binding slightly to accommodate.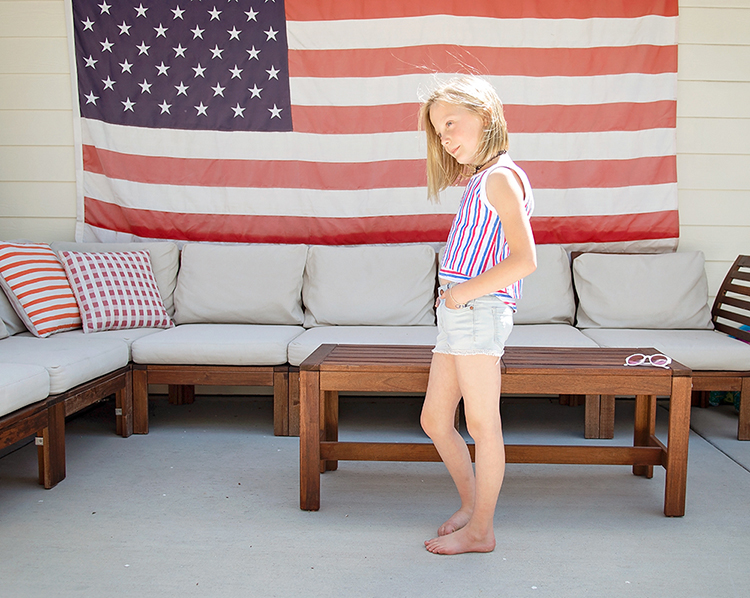 It's the perfect 4th of July crop top.
See some of the other 4th of July Looks here: