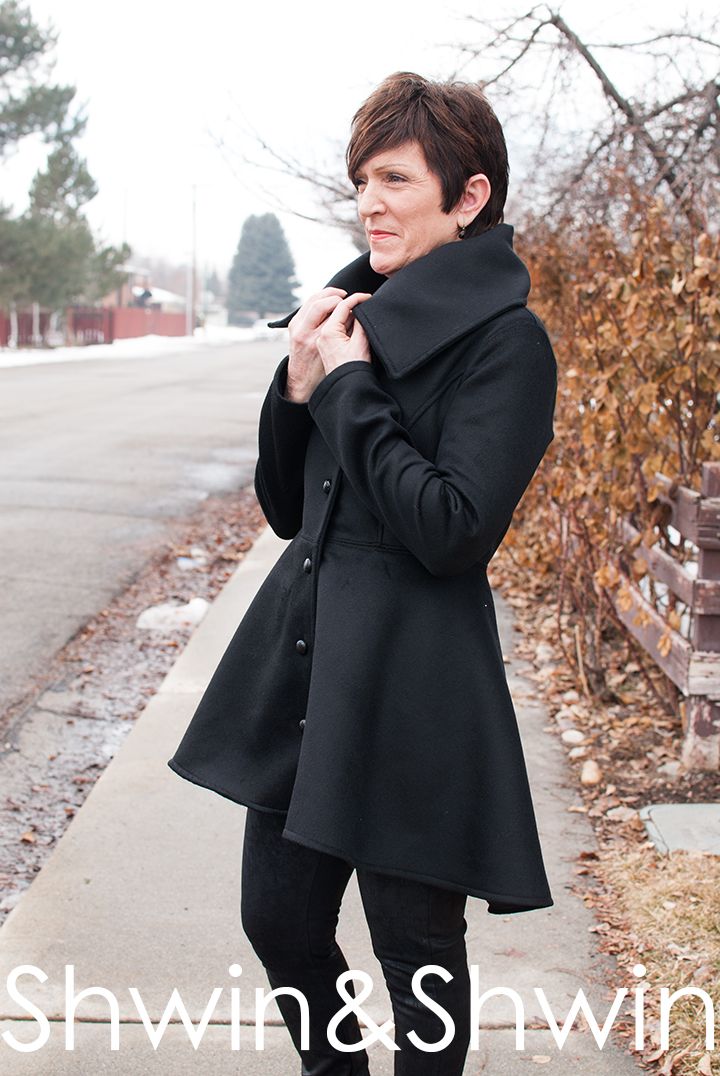 Last fall when I decided to set my patterns aside and not launch a fall collection I had ever intention of releasing them along with some spring patterns as one massive collection in the Spring, and then well suddenly time was gone and since my family likes to see me sometimes, I decided to at least break them up into groups. The good news is that means ever couple weeks there are new patterns rolling out, the bad news is that sometimes I finish say a girls coat and leave everyone hanging for the women's. So now the Women's Nina Coat Pattern is finally available! I know I am likely a little more than bias since it's my pattern and all but seriously I love this jacket. I am already working on my second jacket. I made this black one for a friend (who was kind enough to model for me) from a wool coating and I nearly kept it for myself.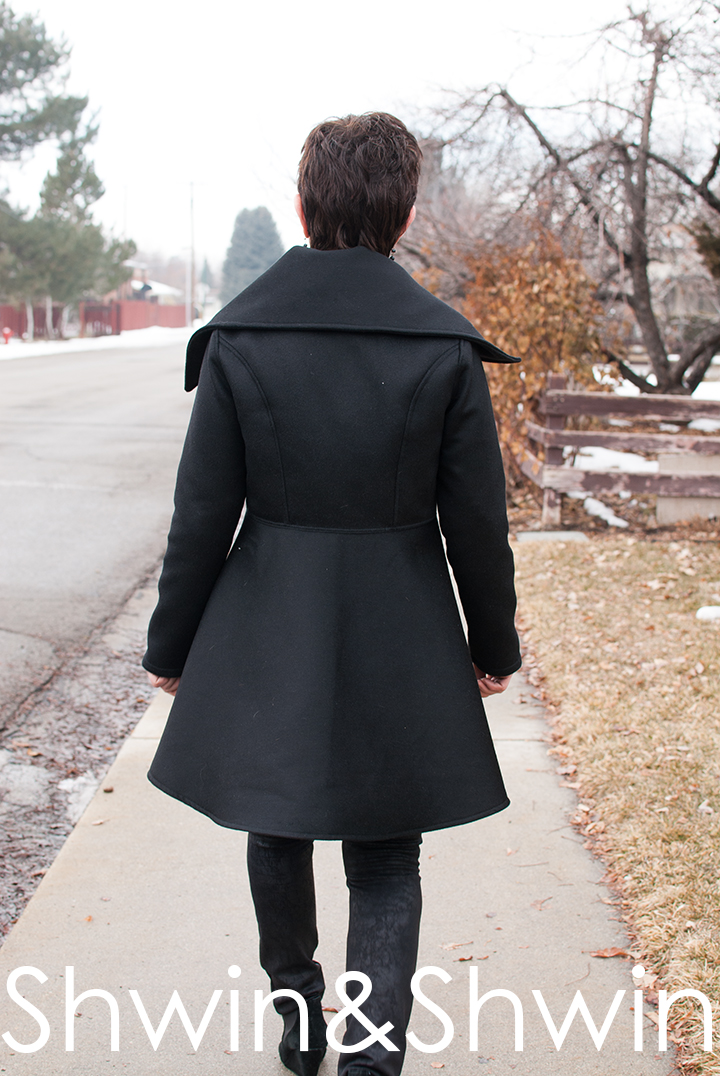 The women's version features princess seaming, because it's very flattering for pretty much every body type and what woman wouldn't want that. The half circle skirt provides a lovely drape so you get the fit and flare look. I also am all kinds of in love with the oversized collar.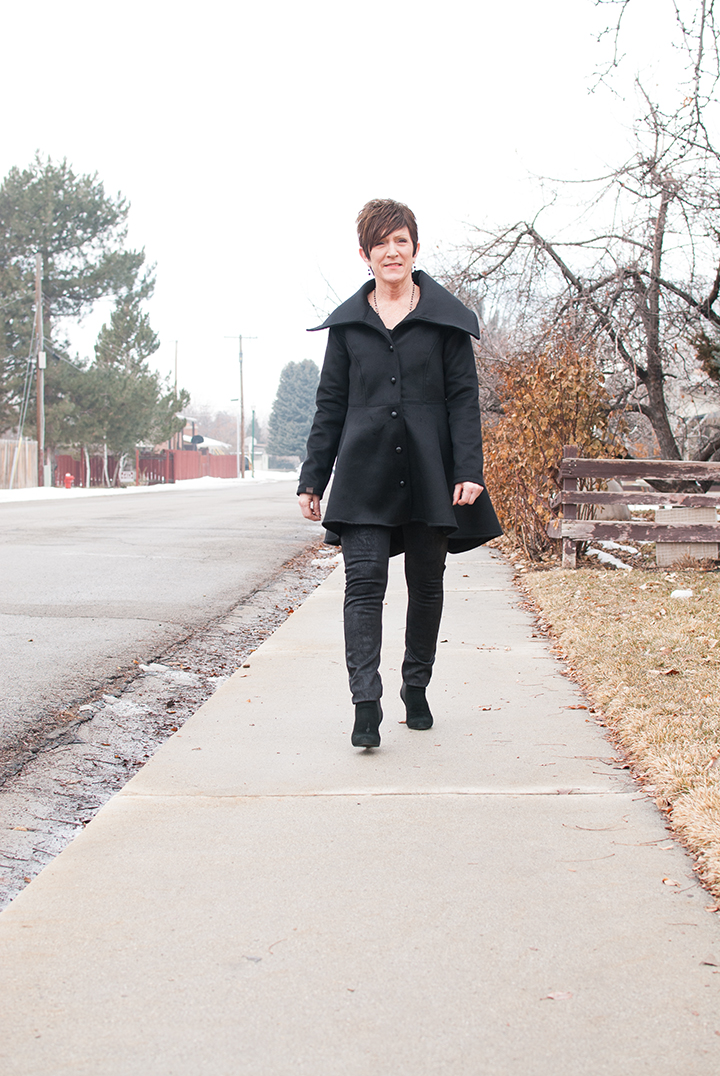 The pattern also includes a total fit guide with instructions on how to make almost any alteration you would need to get the perfect custom fit. You can also get the bundle of Women's and Girl's which would be so cute for some mommy and me styled dress coats.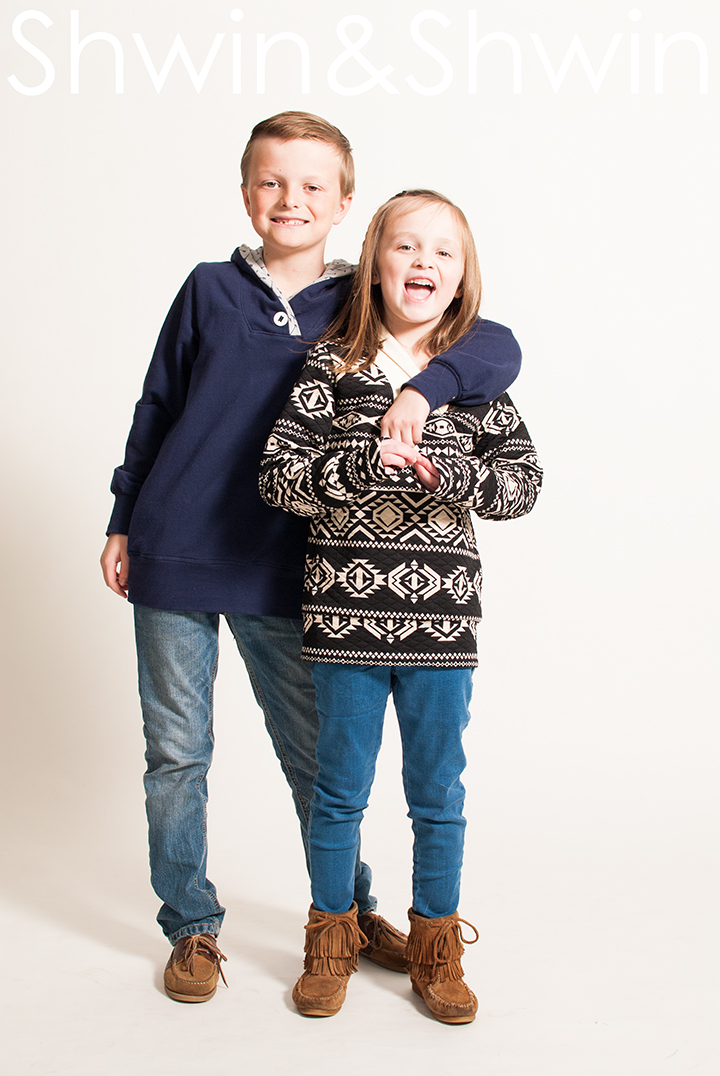 The other new pattern that is out today is one that has been in the works for a while. Ever since I made the Charlie Sweater for my friends baby I had been wanting to make a version for my older kids as well, and I wanted it to have lots of fun options, that's when the Harrison Hoodie was born.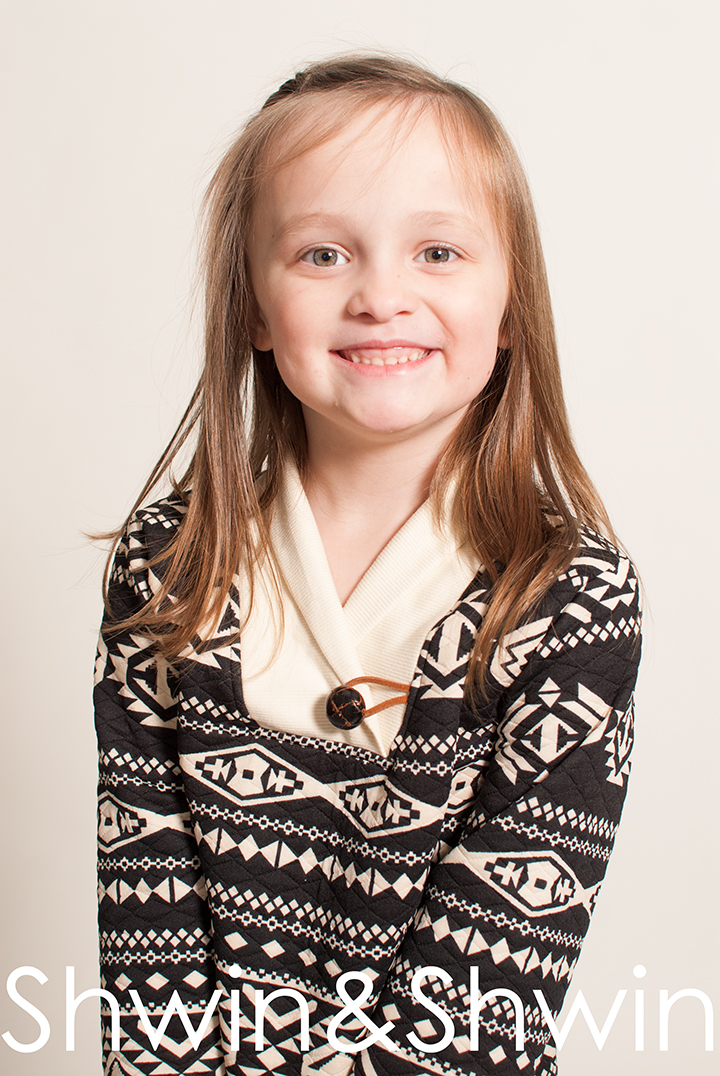 You can have a shawl collar option. (with cute button tab)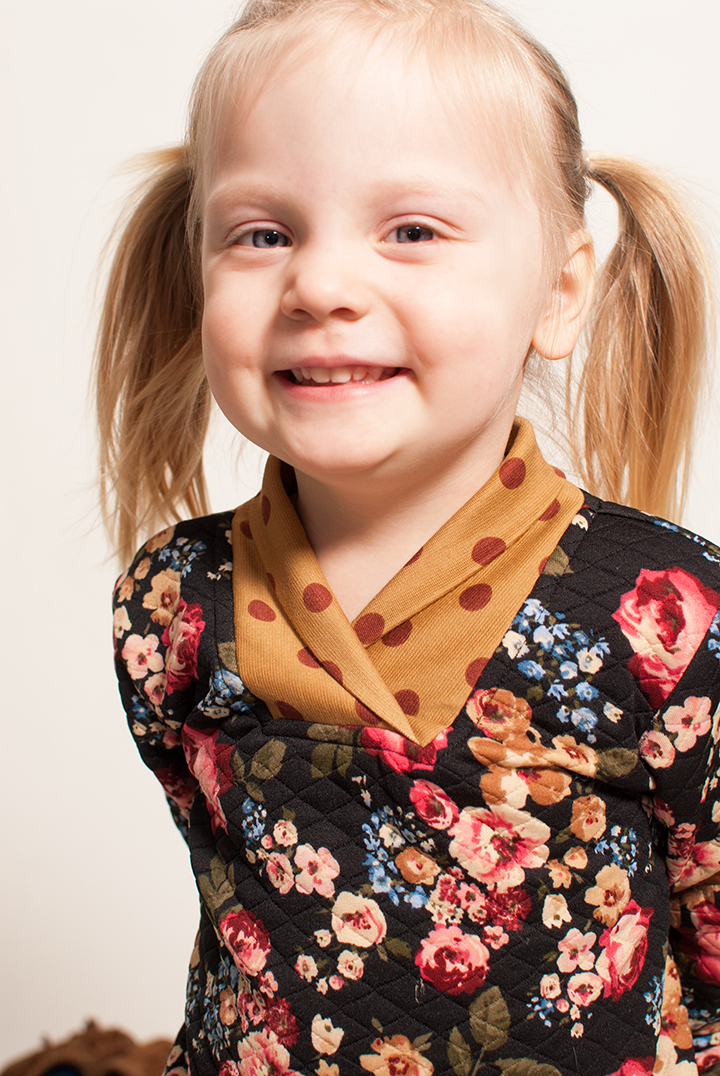 or no button if you rather, I love the cozy winter feel of the shawl collar.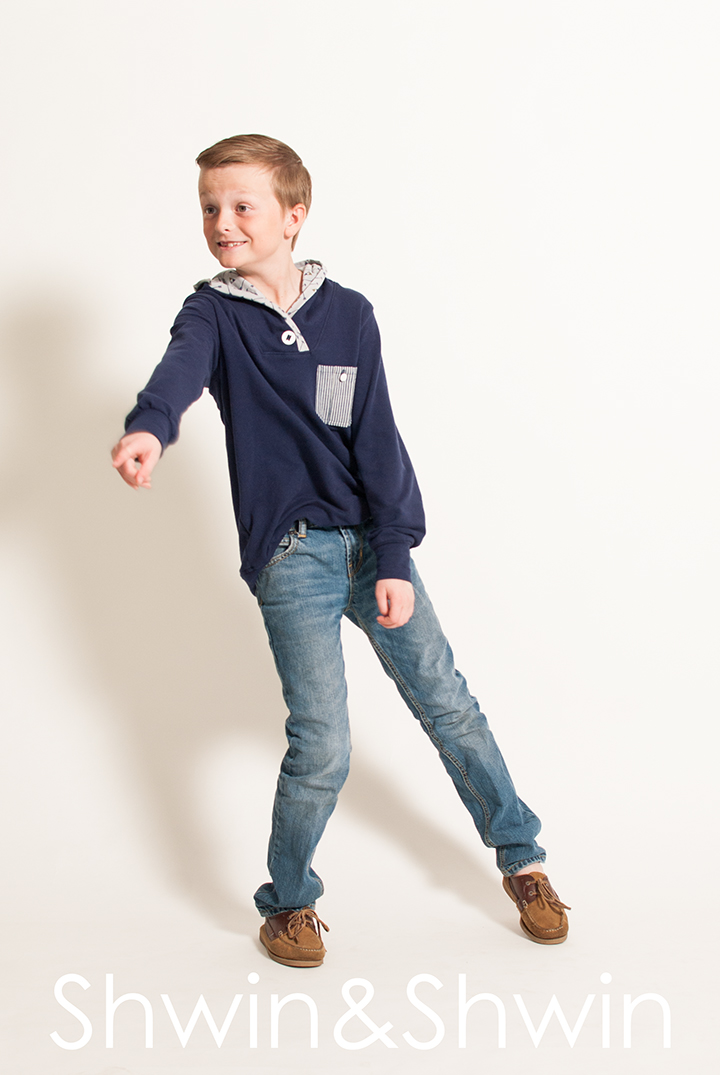 There is also a hood option (hence the name hoodie) here is the hood, with front button and chest pocket option.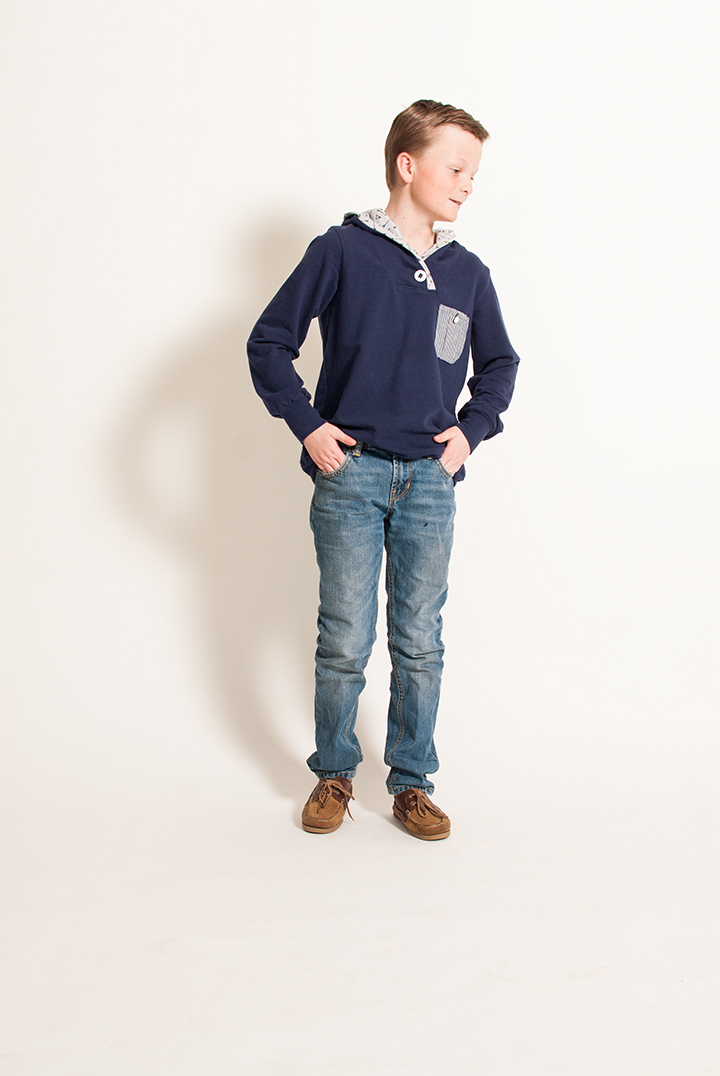 I love that the pattern is for boys and girls. It was originally designed for boys since Jude sometimes feels left out in the sewing world, but he is a tee shirt and sweatshirt kind of kid and I already had all the tee shirt patterns I cared to make so it was time to make him a sweatshirt he would love.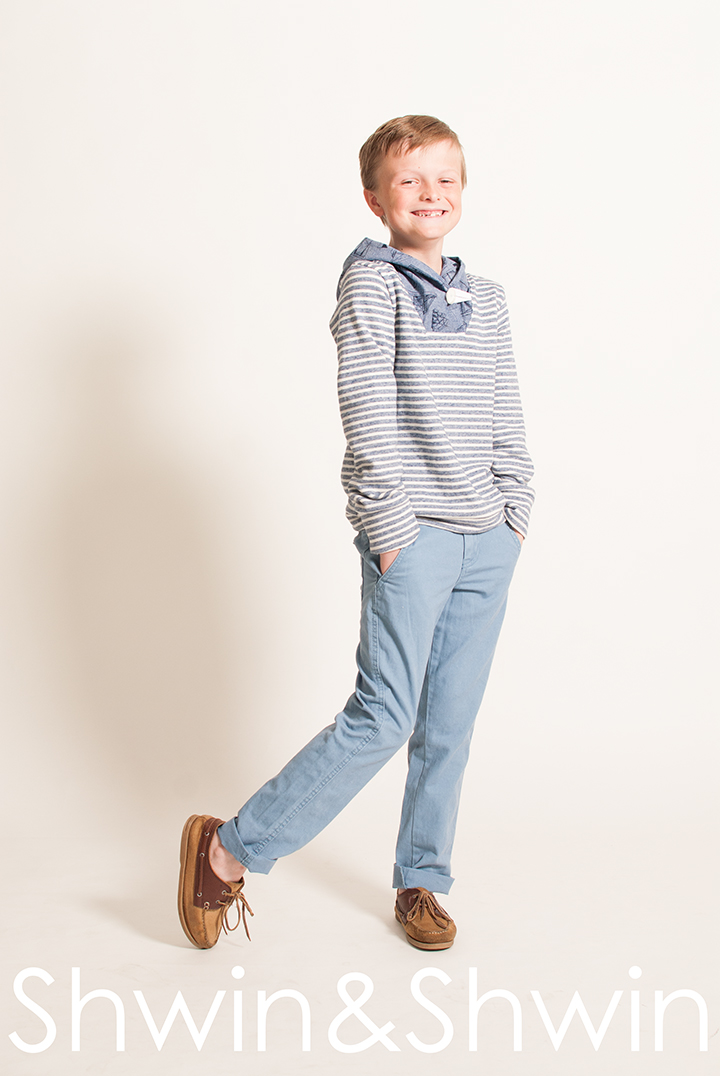 My favorite one I made for him was a mix of woven hood with the french terry bodice. I love that the hood (and front pocket) can be made using woven fabrics so you can mix and match so many different prints and designs because let's face it, there are way better designs out there on woven fabrics than knits. (even though it is getting better)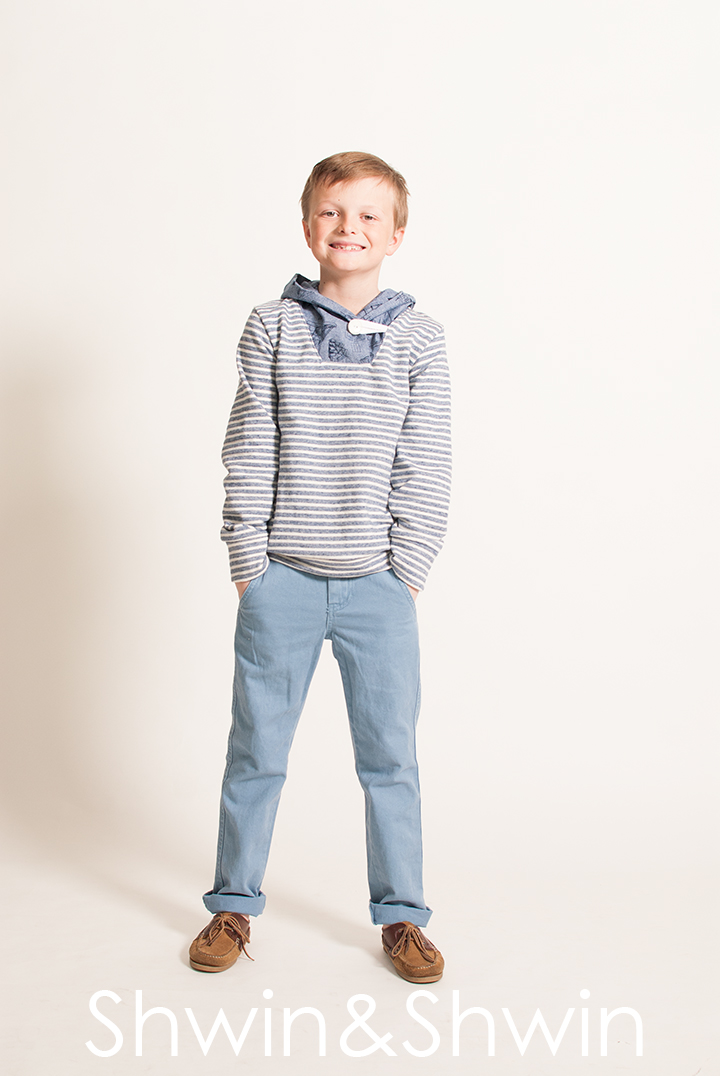 I had been holding on to that chambray for a few years now and I just love the nautical feel of the boat print on the chambray with the stripes of the french terry.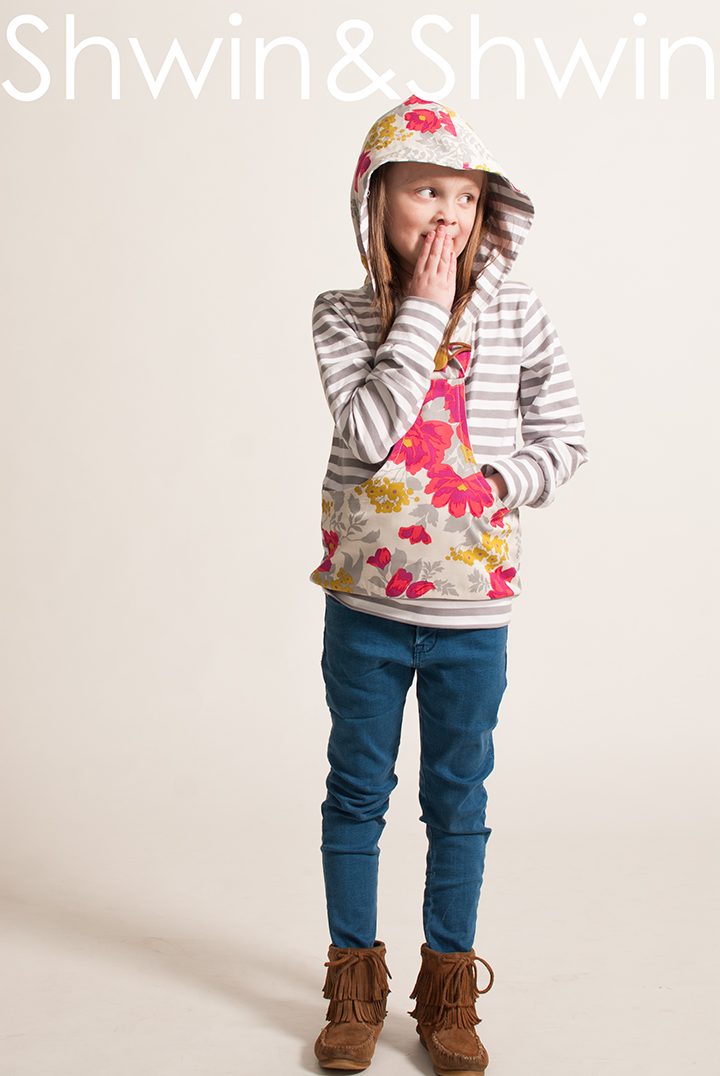 The pattern also includes a large front pocket which my girls love. I love that you can use a woven fabric (or knit) here as well, since it's a fun place to add a pop of print or color.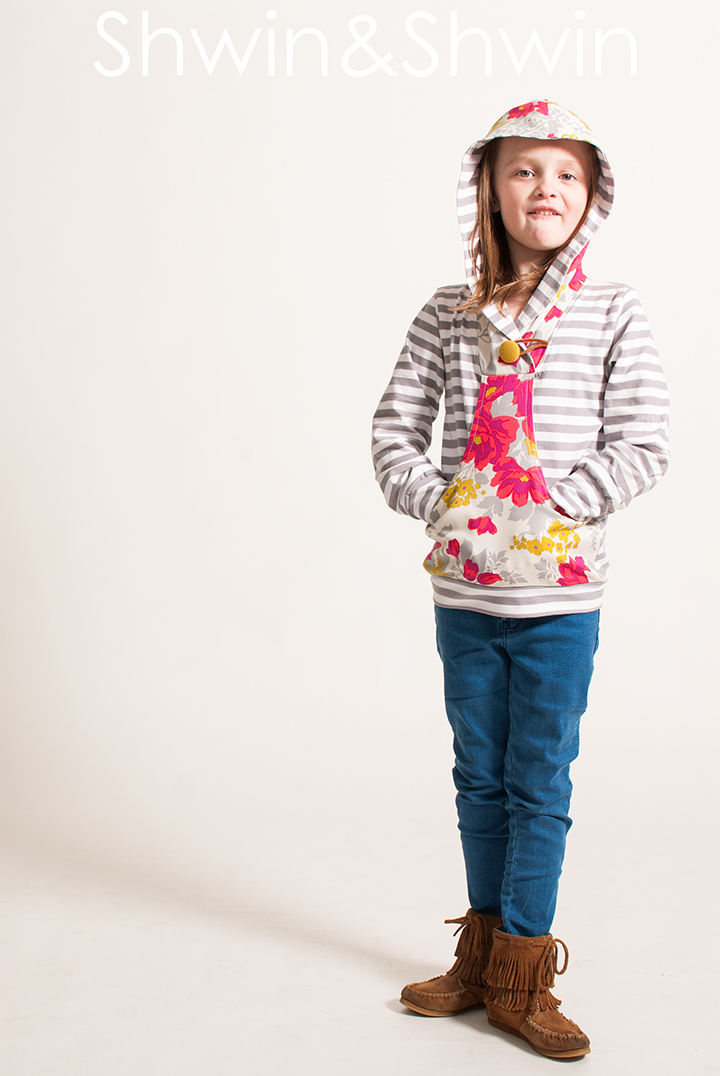 For this one I did the outer hood and pocket in a rayon and I made the bodice and lined the hood and pocket in a knit. It leaves the cozy knit towards the skin. Also with the light weight knit and rayon the top is still a nice light weight top which will be perfect all through spring.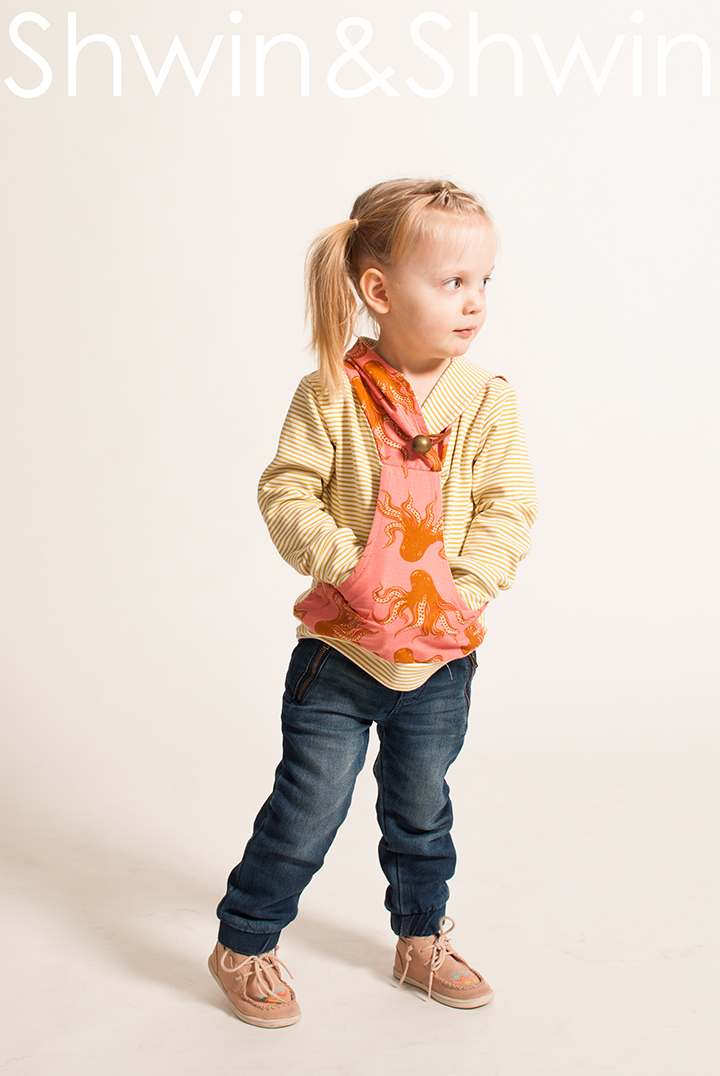 This last top is the same options as shown before but it's Penny's favorite. I used the scraps of the octopus print from when I made her the Stella Tunic last year (and she sadly outgrew) She was thrilled to have another octopus shirt in her life, and she may have worn it everyday for about a week.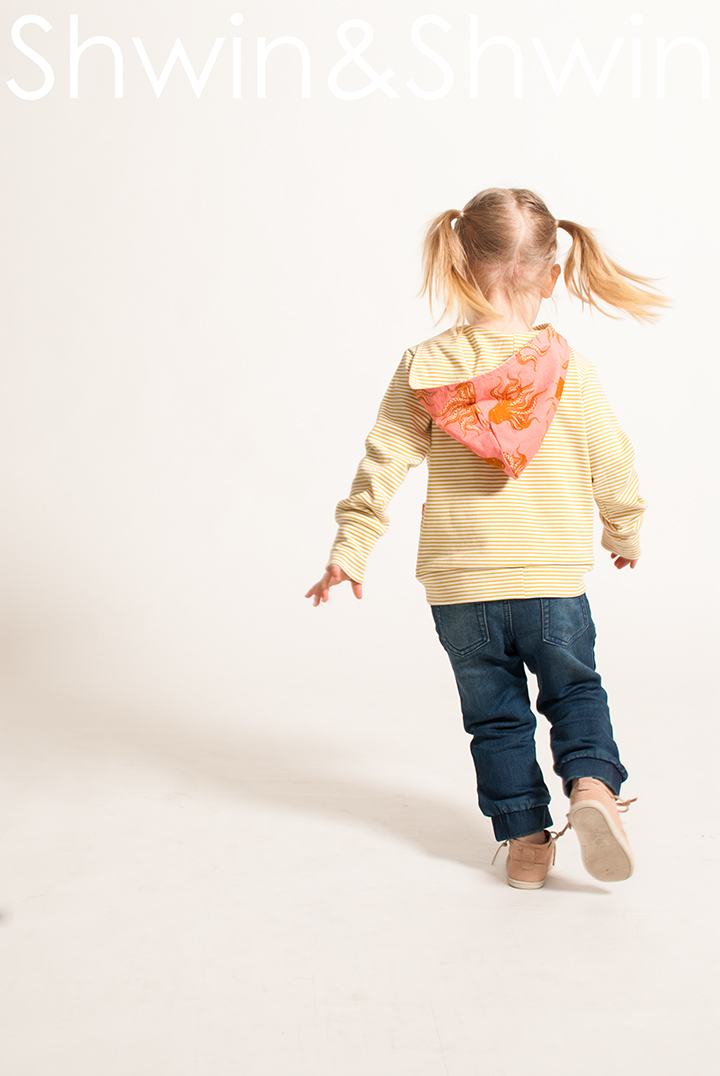 The knit is a super soft but sturdy organic knit and with the cotton lawn print it made for a soft and cozy combo.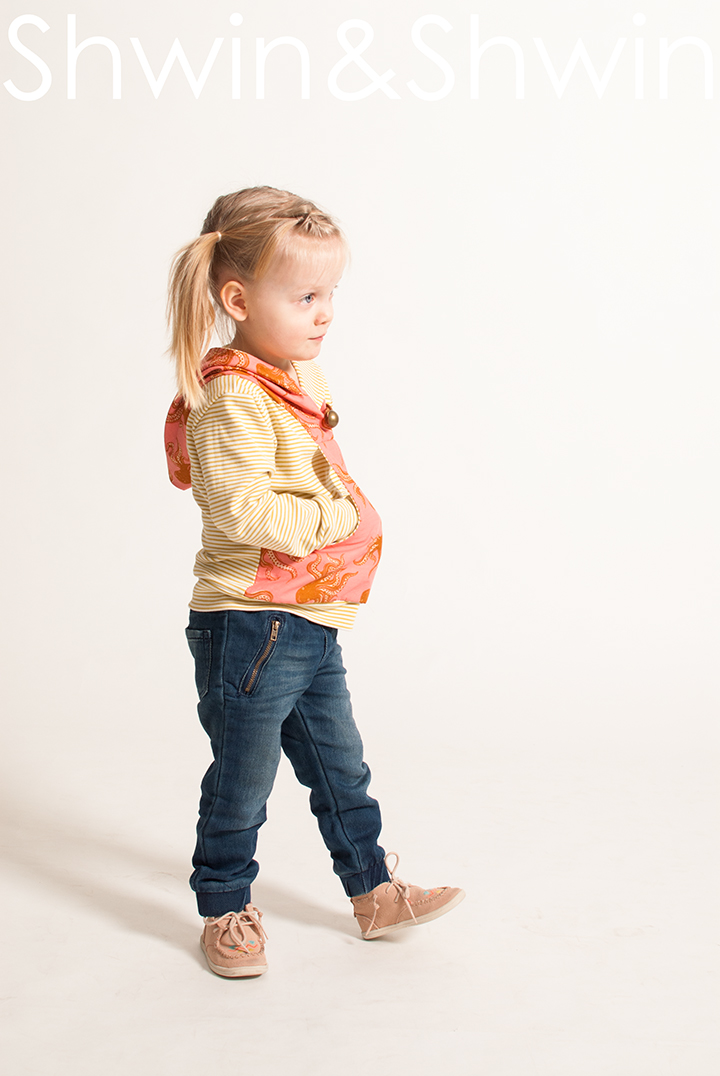 Penny really likes the pocket and just fills it all day with snacks and treasures.
Details here:
Floral Quilted Knit (out of stock)
Polka Dot Ponte (out of stock)
Striped French Terry Purchased at Fabric Outlet in San Fransisco
Pants are from Target