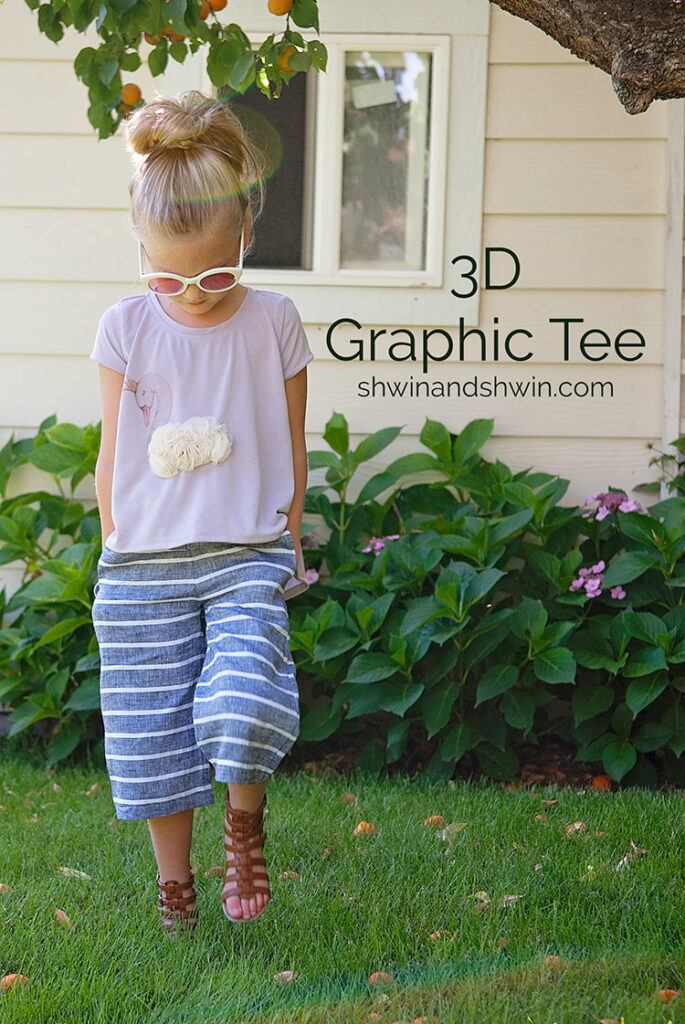 I made another 3D graphic tee. This time a swan for the animal loving girl.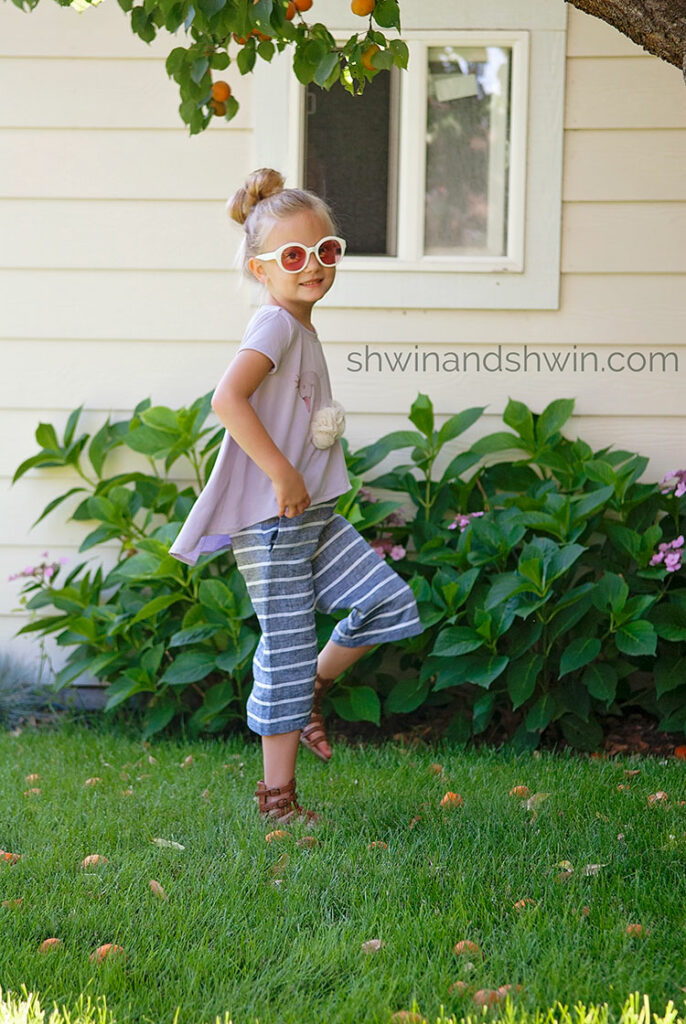 I again used the free Kite Tee pattern (found in my facebook group) for the top. I did alter this version, but only because I didn't have quite enough fabric so I cut the front shorter. I still like the end result and it emphasized the hi-low hem of the top which I like.
I made the pants too, but I don't have a pattern for them. I used the bottom half of a romper pattern I have been working on forever and widened and cropped the leg. So really they are jogger pant with wide and cropped legs, made out of a linen.
For the Swan, I did the same as I did in this tutorial.
I love how it turned out.