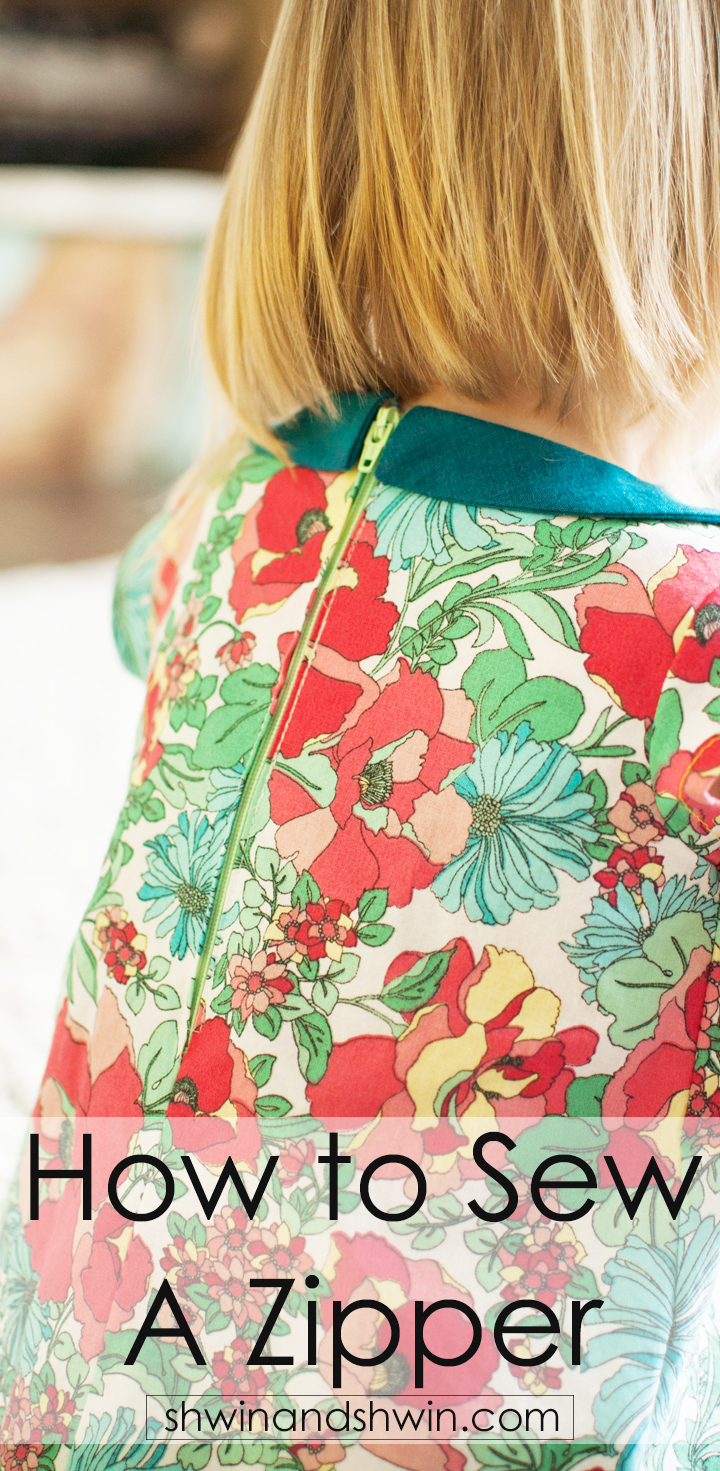 After sewing up several Jane tops. (from the new garden girl collection) I decided I was ready to sew one with a zipper instead of a button closure for the back. Adding in a zipper to any pattern is easy to do, I even made a video to walk you through it.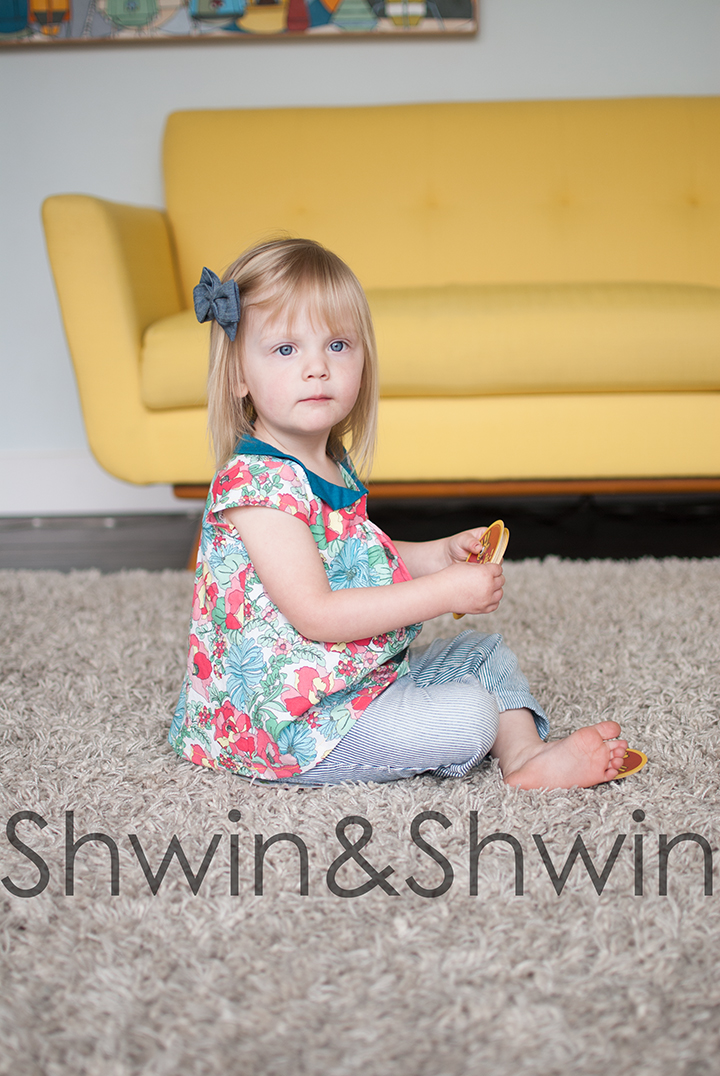 But first let's talk more about the Jane. It's quickly becoming one of my favorites. It's one of the rare patterns that I can make over and over and never really grow tired of it. This time I made the short sleeve top version, with collar option. I made it from a sweet floral fabric I found at Joann Fabrics.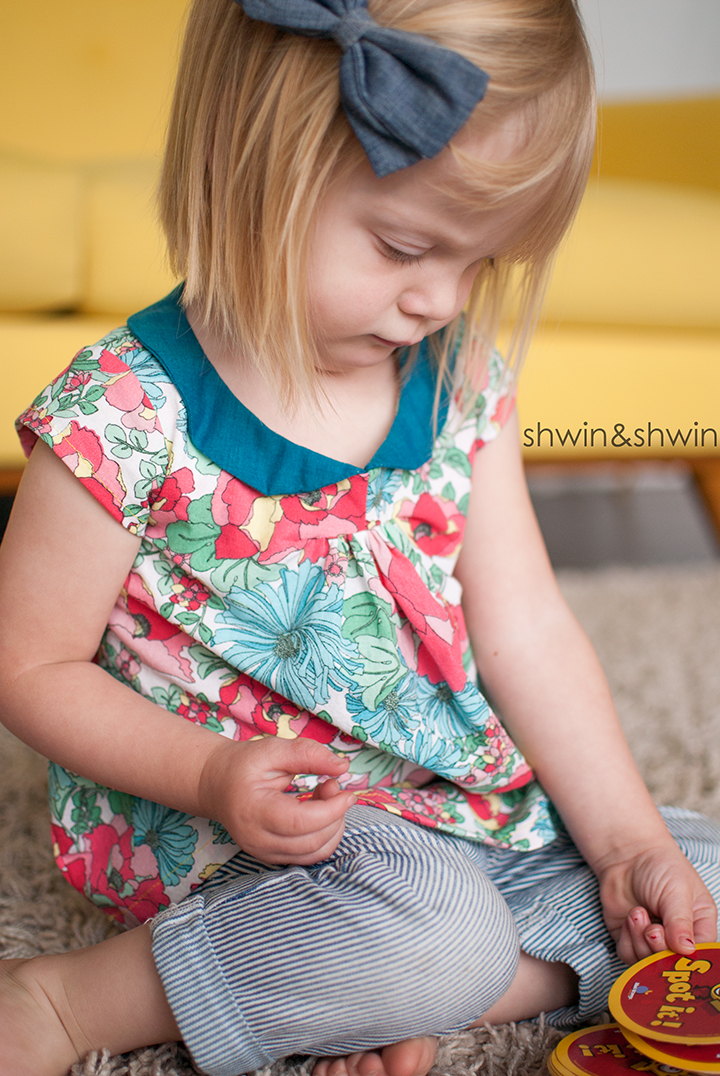 I love the collar with the sweet front gather.
Now to add a zipper to the back instead of cutting the back on the fold, cut two adding a 5/8″ seam allowance to the center back edge. *Note my patterns and all of my sewing is done with a 3/8″ seam allowance however when it comes to zippers I like a larger seam allowance.
Then follow the video here:

To add the facing follow the video here: (cut the back facing same as the back not on the fold, and with added seam allowance)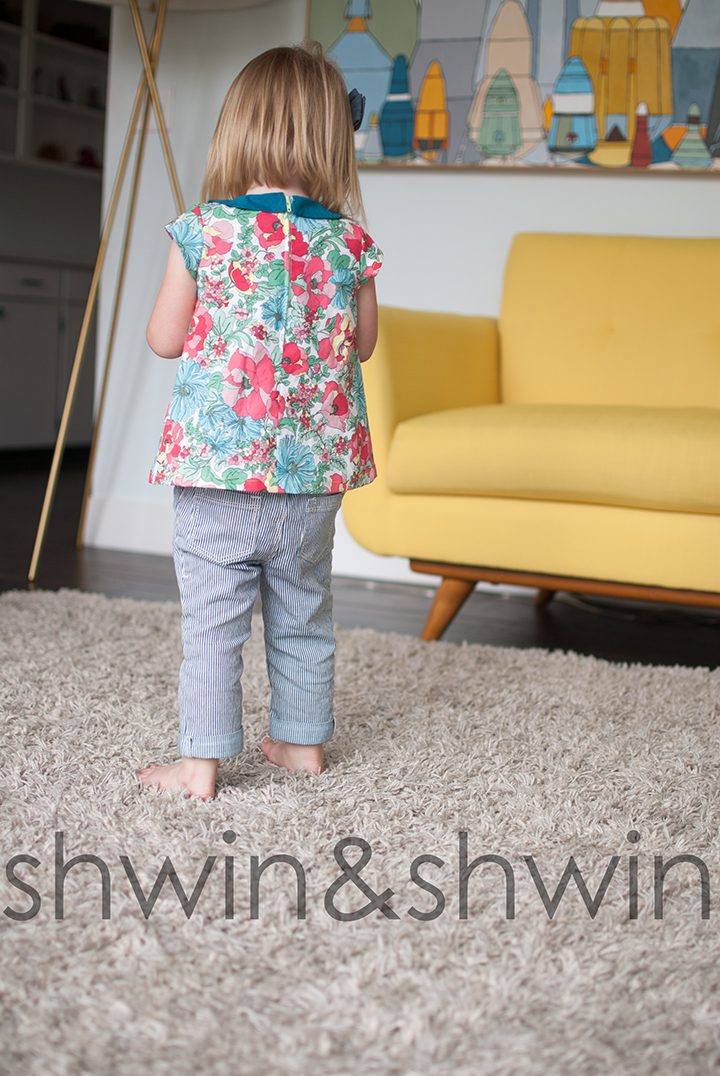 That's how easily you can add a zipper to the Jane (or any other pattern)
Fabric Joann Fabric
Jeans Old Navy