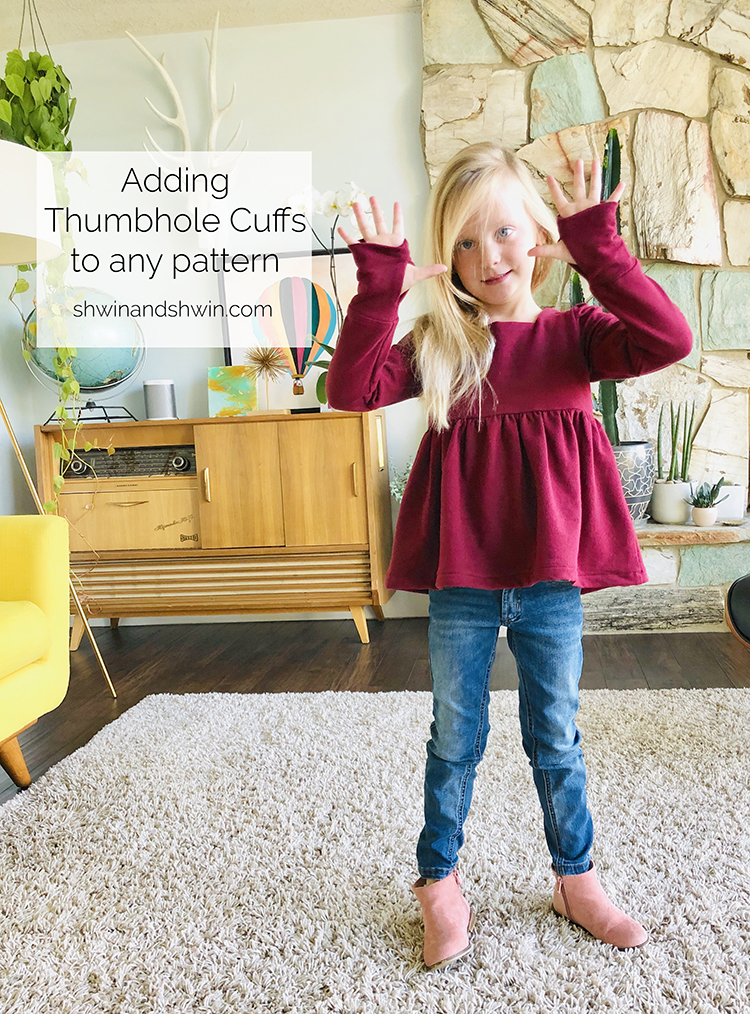 When this little girl saw the thumbhole cuffs on Abbey's ballet bolero, she was insisting that she could have some on a shirt for her as well. Personally I am on the fence of the trend. I have a few sweatshirts and shirts that have this feature but I don't really like it, I like my hands to be free I guess. My girls however? They love them and are begging for them on every top I make now. Like with the Claire top I made her.
Adding the cuffs to any long sleeve pattern is really quite easy to do. I used the cuff from the bolero pattern only I narrowed it slightly to fit Penny better.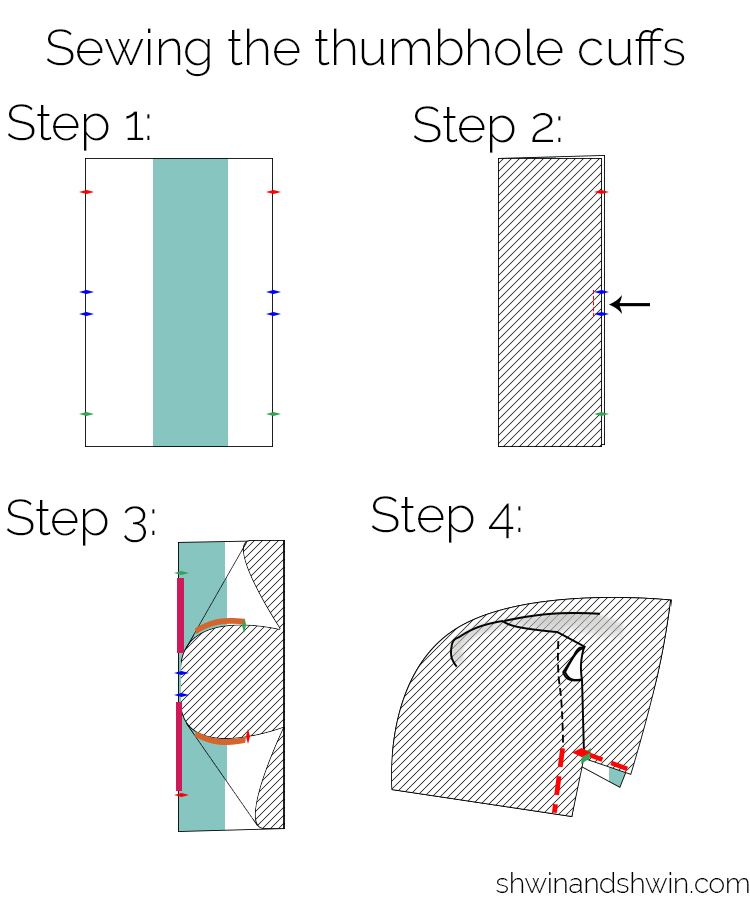 Sewing the thumbhole cuffs
Step 1: Transfer the markings over to the cuff piece. Shown above they are color coordinated to make the instructions more clear.
Step 2: Fold the cuff right sides together in half width wise. Then sew between the center two markings (shown in blue above)
Step 3: Next you will be sewing the areas marked in color above. Sew the pink areas between the two markings, right sides together. Sew from the previous stitch line down to the next point. Then sew the orange areas also right sides together, again starting from the previous stitch line and down to the next point.
Step 4: Lastly you will sew the seam allowance back together under the thumb opening, think of it as a continuation of the first seam from step 2, picking up after the thumb opening. To do this you will again match right sides together, matching up the two red points and sewing down to the edge and then matching the two green points and sewing dow to the edge.
Step 5: Turn the cuff right side out. You should have a nicely finished cuff with a finished opening in the seam for the thumb. Then with right sides together, sew the sleeve cuff to the end of the sleeve, with the seam of the cuff matching the seam of the sleeve. Stretch the cuff slightly as you sew.
For the top, I used the Claire pattern. It is not traditionally a sweatshirt, but you can make anything a sweatshirt if you make it from sweatshirt fabric 🙂
The only alteration I made to the pattern (aside from adding the cuffs) I cut the back on a fold so I could skip the button up back. Since I was making the top out of knit I knew it could stretch just fine without needing to be buttoned.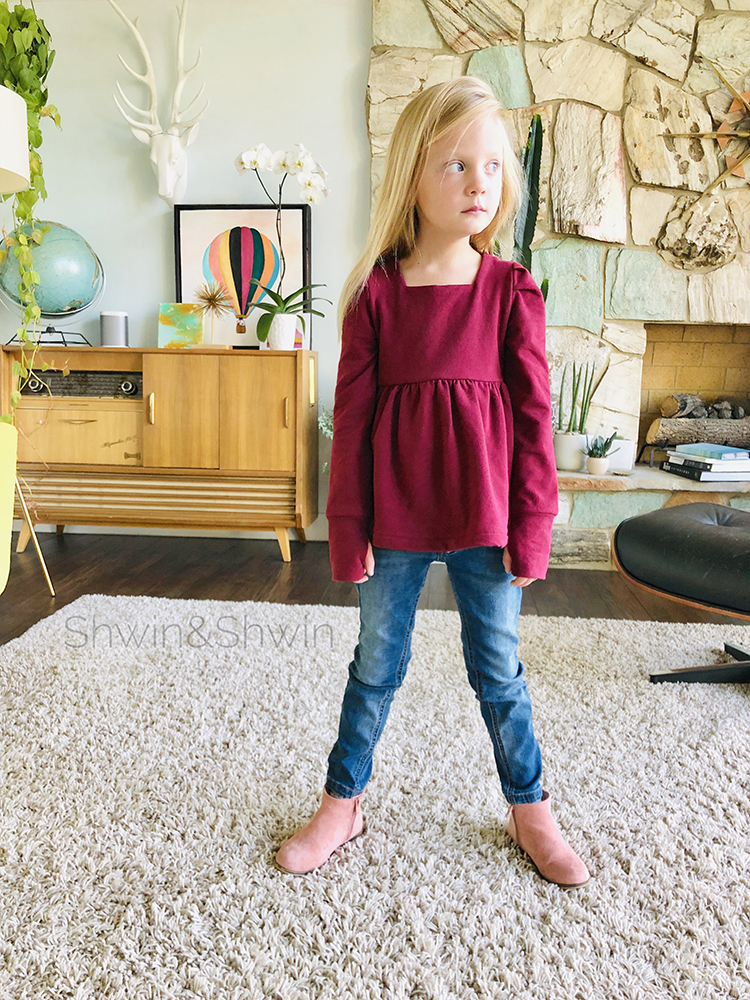 I picked the Claire because I love the square neck and the pleated sleeve. I knew it would make are cute and different sweatshirt, and I especially love it with the added cuffs.