My girls have been in ballet since they were about 2. I have made several no-sew tutus over the years for them. However this year when my daughter wanted to be a ballerina for halloween I thought it was time to make a "real" tutu. The no-sew tutus are fine and all but they often get all tangled up and they don't lay right. I also didn't want to make a full labor intensive classical tutu. So I did a happy medium and made a tutu that fakes the classical tutu perfectly for halloween or can be used for performances if needed.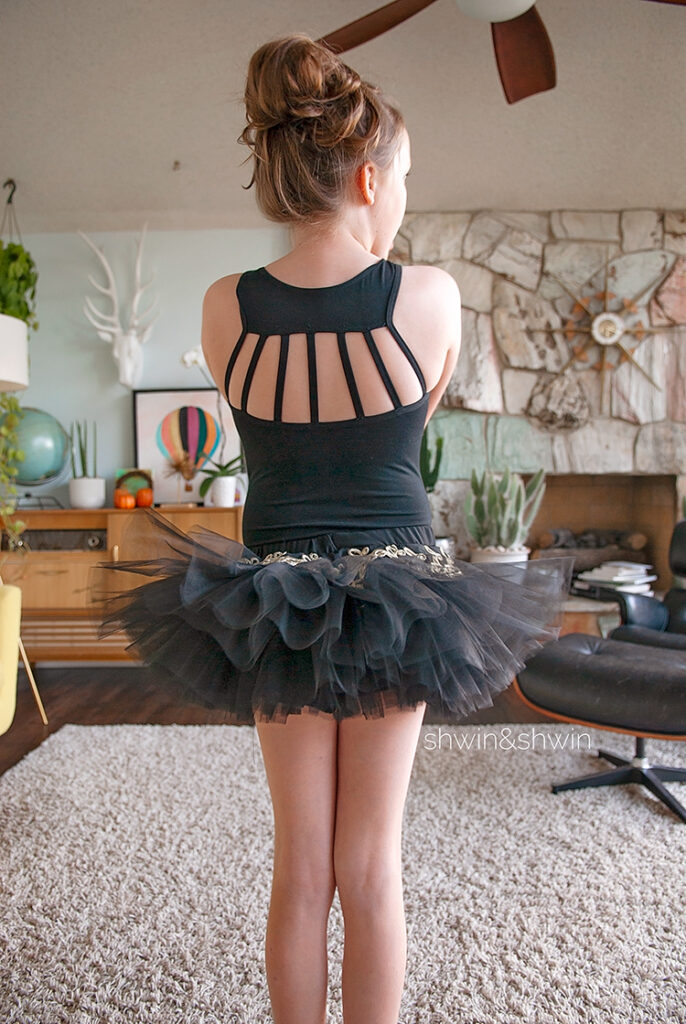 The tutu, if fluffy, spins well, and has a cute ballerina shape. IF you added a wire it could even be a true pancake tutu, but we didn't want that.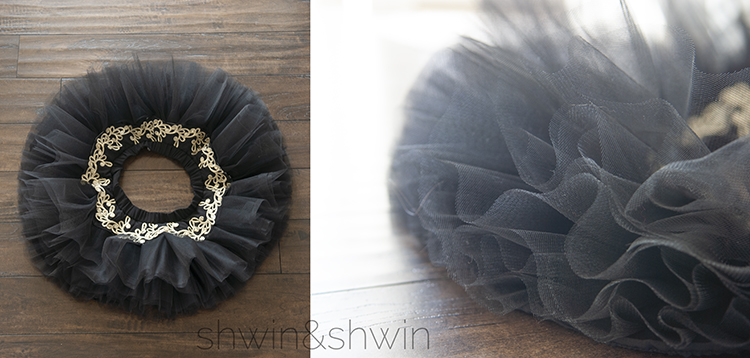 You will need:
Fabric for the circle skirt base, and top layer (I used 1 yard of a silk rayon of some sort for the 10″ skirt)
Tulle I used 5 yards of the cheap crunchy tulle for a 10″ long skirt
Elastic for the waist
Trim (optional I used iron on gold trim to add detail to the top layer of the skirt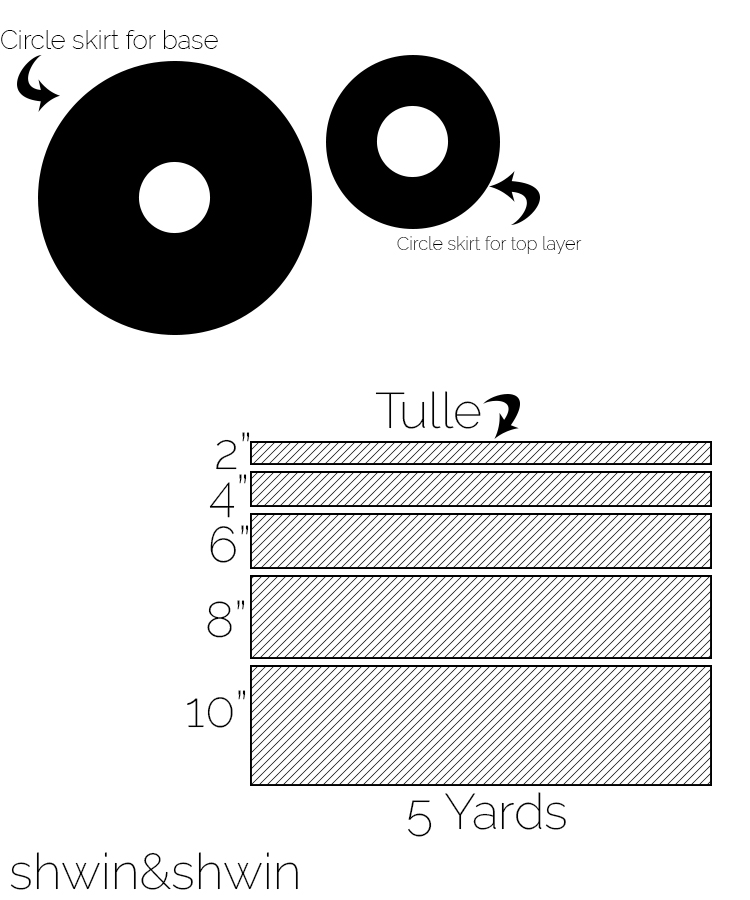 You will need to cut a circle skirt for the base, and a shorter skirt for the top layer. My skirt was 10″ long and the top layer was 4″ long. If you need help making a circle skirt I always use this app. It makes it so easy! Since I made this an elastic waist skirt I made the waistline measurement 3″ larger than my daughters waistline. I also used 5 yards of tulle, cut into strips. I folded the tulle in half so each strip was cut as a double layer, this gives a little extra body to each layer. I spaced each strip 2″ apart on the skirt so I needed a 2″, 4″, 6″, 8″ and 10″ strips. You will also want to cut a waistband, the width of the waistline measurement you used and about 3″ tall so it can encase the elastic.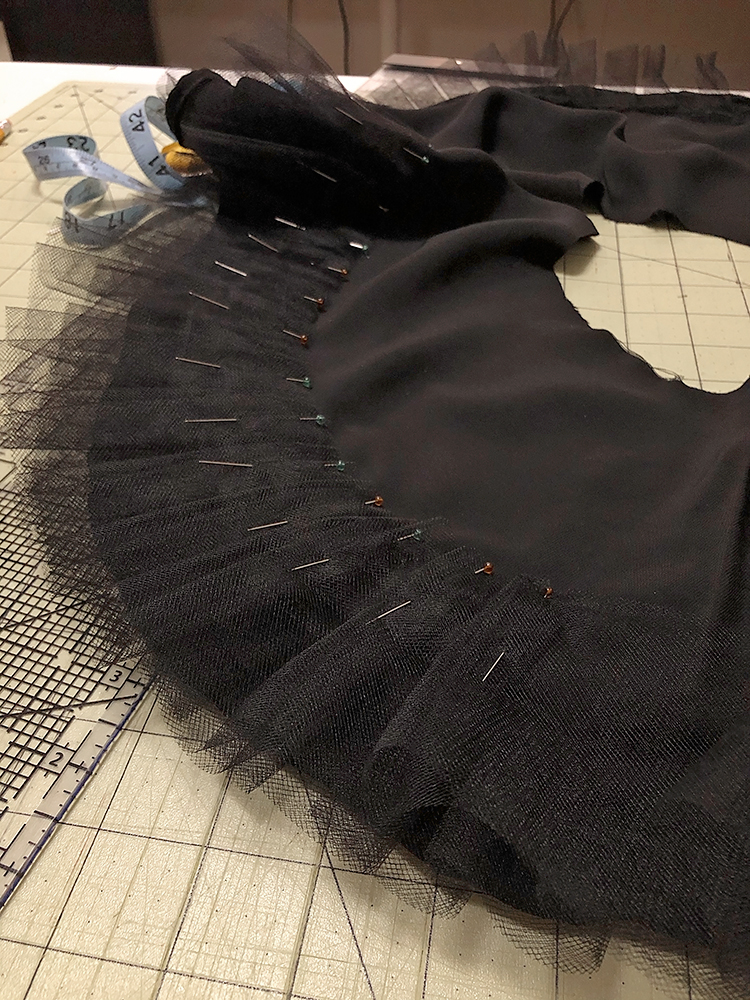 Starting with the bottom layer, pleat the 2″ strip 2″ from the outer edge of the skirt. For the first layer the pleats will be a little more spaced out. Then each layer you do after this the pleats will get closer together. Each layer after the first layer will get placed further up the skirt, so the 4″ layer will be placed 4″ from the edge, and so on. When it gets to the top layer I gathered it instead of pleated because it will be a lot of tulle to gather. Then add the top circle skirt layer sewn to the waistline as well. I added gold trim to the edge of the top circle skirt. Then I added the waistband. You can see how to sew a knit waistband here.
Then instead of sewing a leotard to the tutu I paired the tutu with a leotard from amazon.