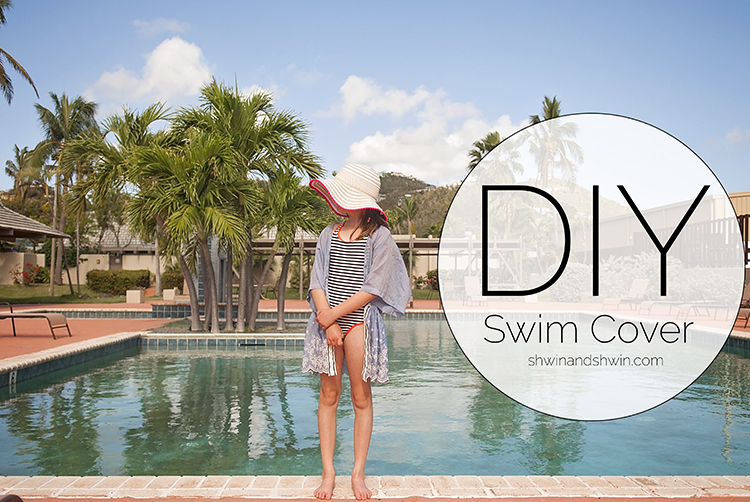 It's that time of year, the time you spend most days by the pool, at the beach, or in your backyard with a kiddie pool desperately trying to keep cool. I made so super quick and easy swim covers for my girls before our most recent trip and they were so handy to throw on for all the pool and beach days.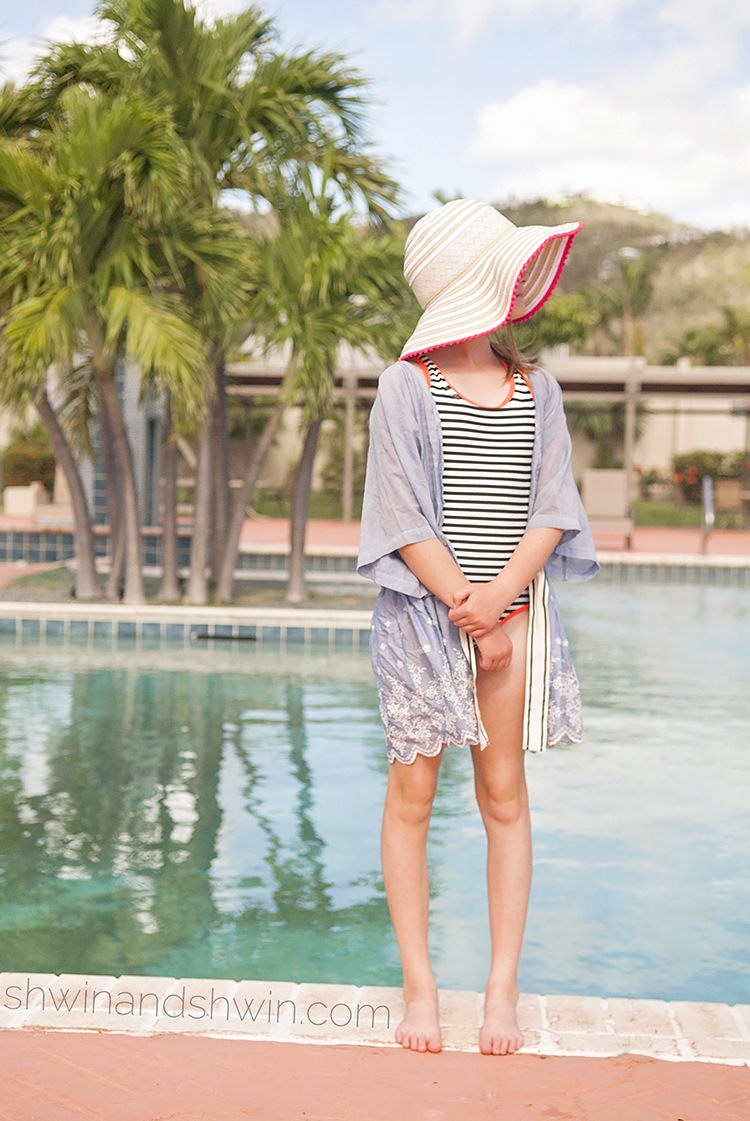 The tutorial is so simple so you can make on for any size you need. Make one for your kids, your self, a friend, anyone.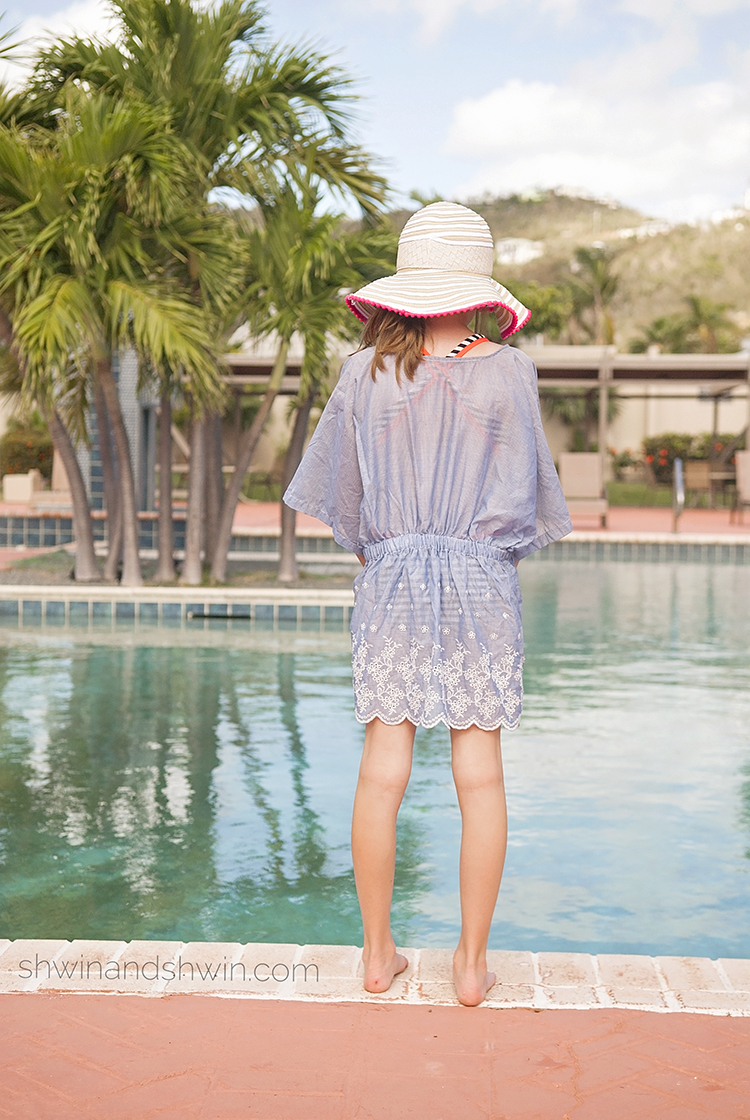 It's a simple dolman sleeve style open front with elastic at the waist and front ties.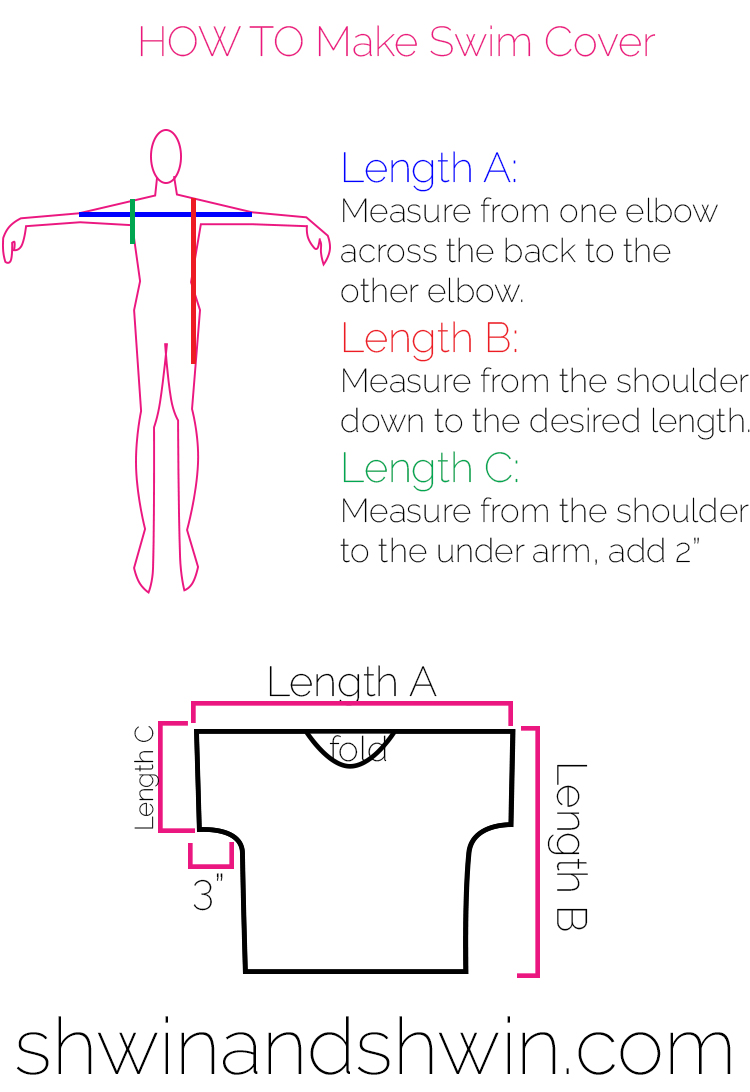 To start, you will need to measure. Start by measuring from elbow to elbow going across the back. Then find the desired length. For this one I was using a border print fabric so I just made it the full length of the fabric with the fold labeled up at the top I cut it out on the fold so it's one less seam I had to sew. (it makes it that much easier) Then you will need the sleeve width measurement, measure from the shoulder down to the underarm and then drop that about 2 more inches down for a nice relaxed fit. The "freehand" part if you will is cutting under arm side seam. I went in about 3″ and then down curving the edge. You want the width of the bodice to be nice and wide. You will also cut a neckline curve out of the center front. You can use a tee shirt as a guide for the neckline, just make sure it's at the center.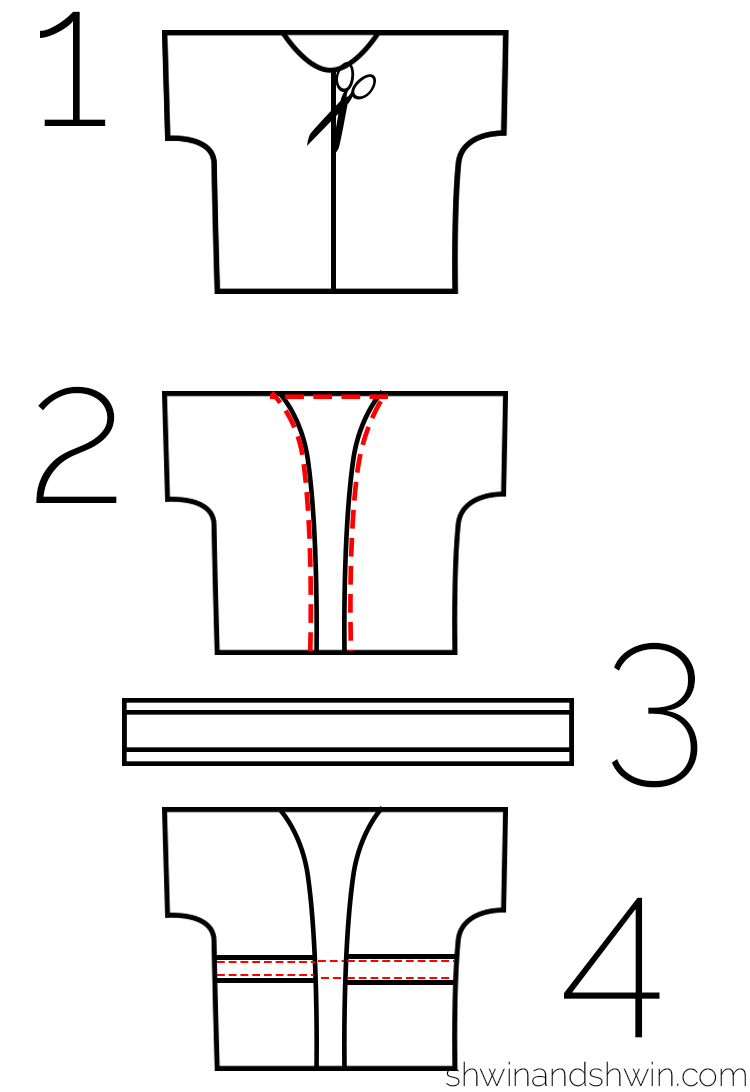 Then to sew it all up.
Cut the center front open from the center of the neckline right down to the bottom.
Hem the edge along center front and neckline. Also hem the sleeves and the bottom edge if needed.
Cut a long strip 2″ tall and the length to go all the way around the waist. Fold the top and bottom edges under.
Sew the casing strip to the waist (a few inches below the under arm) Sew along the top and bottom leaving opening along the center edge. Then  wrap the elastic around your waist (or the waist of whoever the coverup is for) to measure the elastic. Sew a few inches of ribbon to each end of the elastic. Then feed the ribbon and elastic through the casing so the ribbon is hanging out both sides of the center front.
Then put it on. You can tie the front closed for a little more coverage.Or leave it open and keep it casual. I loved using this super lightweight cotton since it dries quickly and it's so lightweight it doesn't make it hot to wear. You could also make this same style out a terry fabric and it would be a towel and coverup in one.