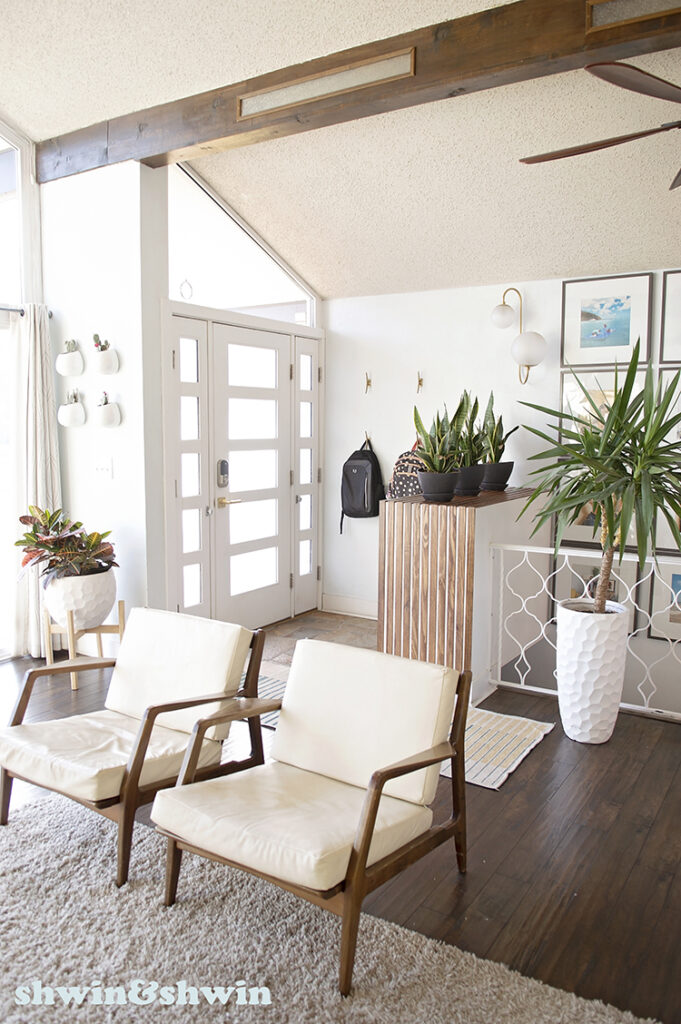 If you have been following along with our blog for a long time then you know that 10 years ago we bought a lovely Mid century modern home that was in need of a LOT of TLC. We have virtually changed every surface of the house inside and out. Since we have been changing each room in phases we have been slowly moving into phase 2 on most the rooms of the house.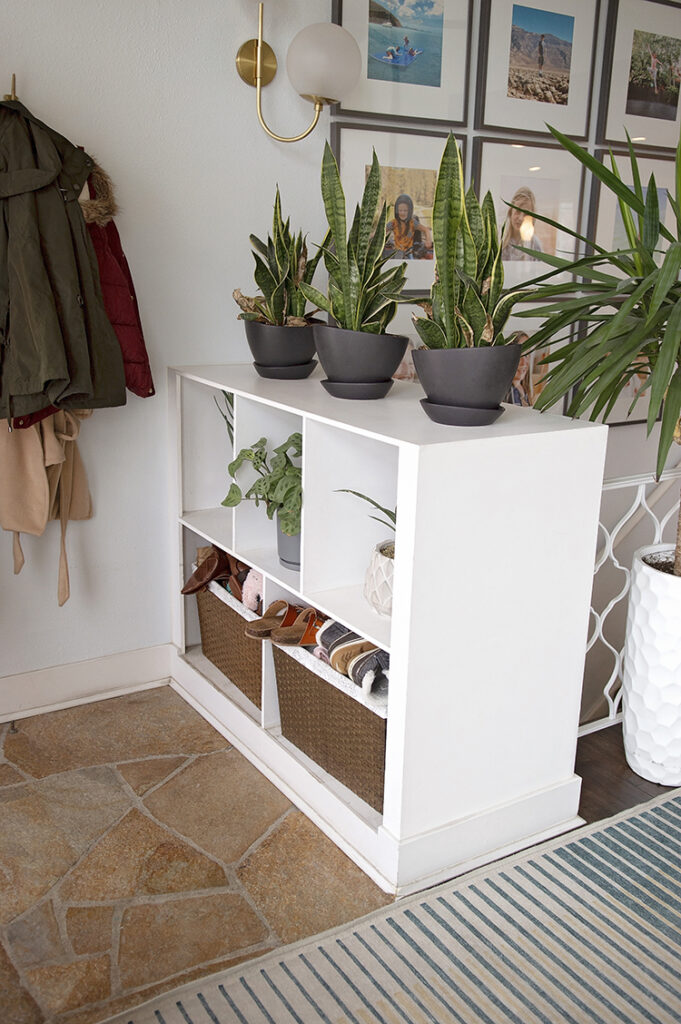 So we had this white cabinet, which we built back during phase 1. It was closet, which greeted you and blocked you off as soon as you walked in the home. We built this cabinet to hold things we needed but not block you off. The cabinet was functional but so basic. I finally decide it was time to make this cabinet look like more of a statement in the room rather than a shoe dumping ground.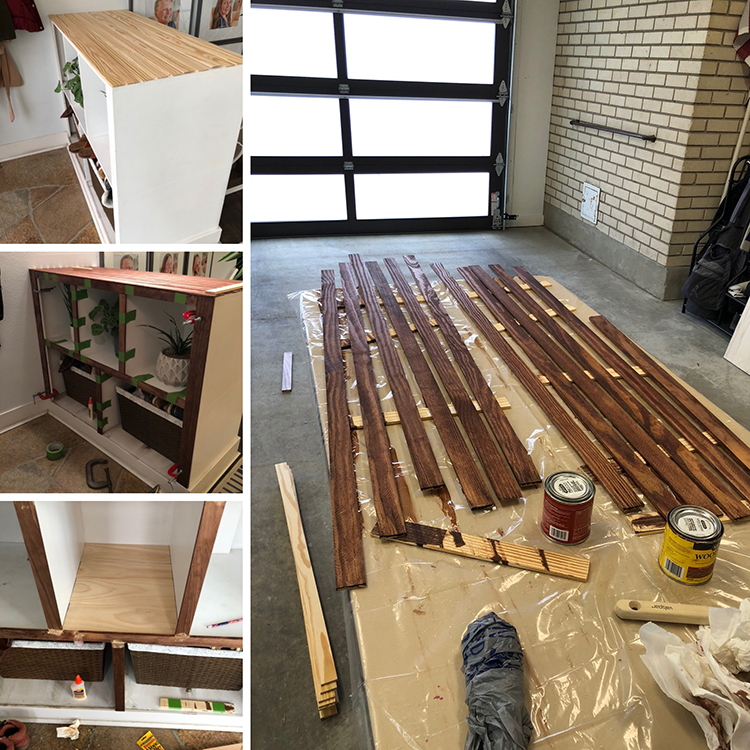 Wood prices are CRAZY high, although I built this back before they got sky high. I used cheaper pine boards when I could. These were 2″ wide and .5″ thick. I used some spacers to space them evenly across the top and side of the cabinet. After I did a dry fit I stained them first so I wouldn't get stain on the white cabinet. Then for attaching the boards I used wood glue, and painters tape as clamps to hold it tightly in place. I was going to use my nailer to secure the pieces but the wood glue enough held it really well. I used wood filler to fill all the gaps, and then sanded, and touched up spots (very carefully) and then sealed the whole thing with poly.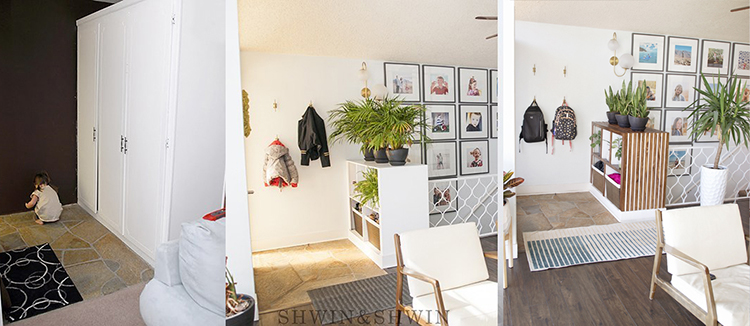 The wood was the perfect update for the space to make the cabinet feel more like an art piece in the room.
To see more home transformations you can follow the House to Home tag.