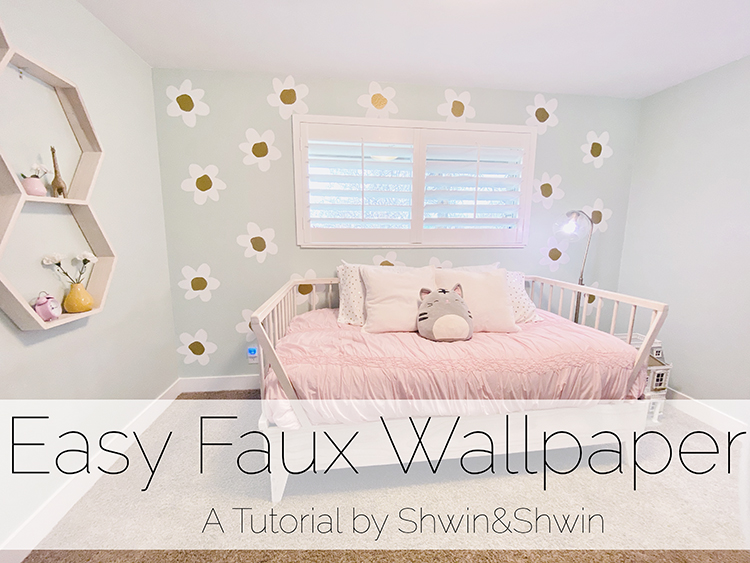 Recently I went down the rabbit hole of dreaming up a room design for my Daughter's bedrooms. It was totally a "if you give a mouse a cookie" situation. First off our house is a 70's dream boat the bedrooms are small (12″X10″) and there are not a whole lot of layout options. With my other daughter's room we decided to make a whole wall of built ins, this lead to decided we should have the ceiling texture scrapped off and re-plastered. (goodbye gross dirty popcorn) by that point we were gutting all the upstairs bedrooms and I figured now was as good a time as ever to redo everything. For Penny's room I wanted to elevate her style slightly but still let it be young and playful since she is only 8. I wanted it to be something that could transition with her the next few years. I was so drawn to all the wallpaper out there these days. Wallpaper has come a LONG way since the days of my childhood, and so has the price. Have you ever priced out wallpaper and then freaked out a bit? When I discovered it was going to cost about $800 for ONE wall in her room I said no way!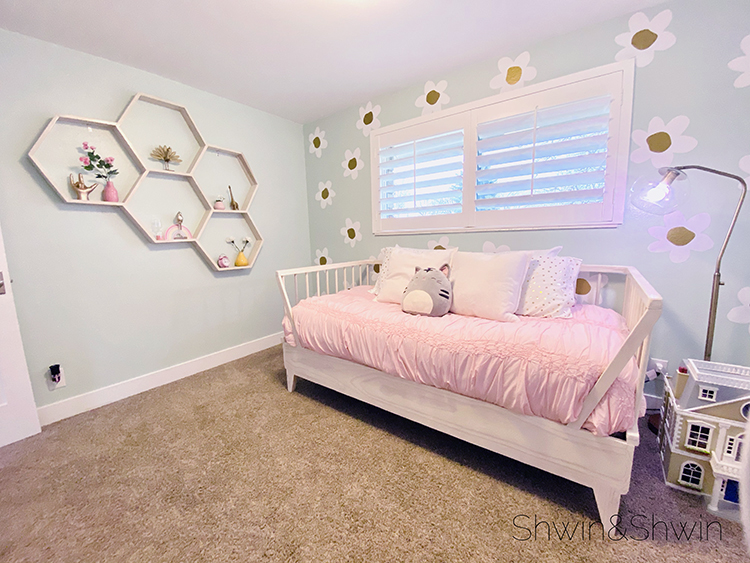 Naturally I started brainstorming all the ways I could maybe just use less wallpaper and get the same effect. I considered board and batten on the walls to help. Ultimately I decided that since most of the wallpaper I was drawn to was pretty simply designs. Like this one, or this one or this one then finally I found this one It was more of the scale I wanted, but again I couldn't stomach the cost. We also have textured walls, which is not ideal for wallpaper. I had heard it "can" work on textured walls but was I willing to fork over so much money and hope it worked? I was not.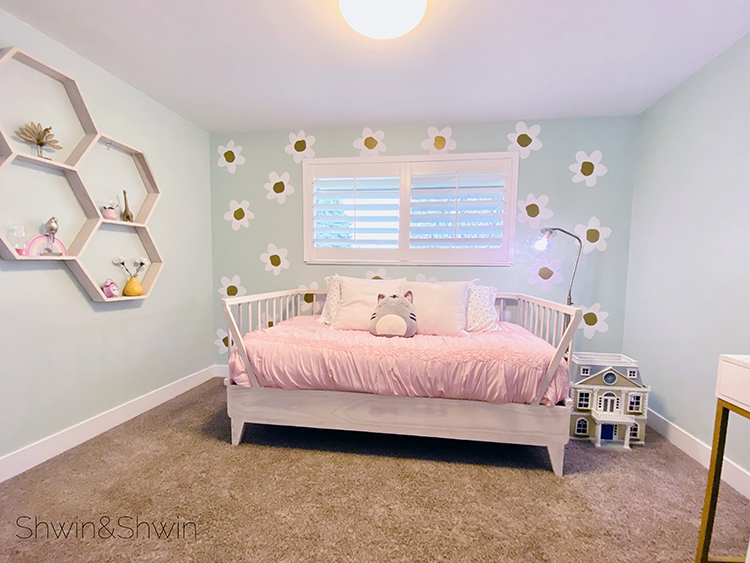 I used my silhouette machine to cut out some daisies and daisy centers. I made them all the same and would just rotate the direction they would go on the wall so they would look a little different. I made a quick video of the process as well:
A cool trick for sticking vinyl onto a textured wall (if you suffer the same fate as I do) use a firm rubber ball to roll over the vinyl, instead of scratching the vinyl it helps push it into all the grooves so it sticks really well.
I used vinyl from here their prices are amazing and their customer service is top notch. I got the 12″X10 yards roll of the white which was more than I even needed (I used about 7 yards) and 12″X5′ roll of the gold. The total with shipping for all the vinyl was under $30 it took about 2 hours to cut and hang all of the flowers.
Now I am convinced that faux wallpaper is forever the best choice.
Supplies:
Paint color: Distant Valley in satin signature by Valspar
More on her full room details coming soon.