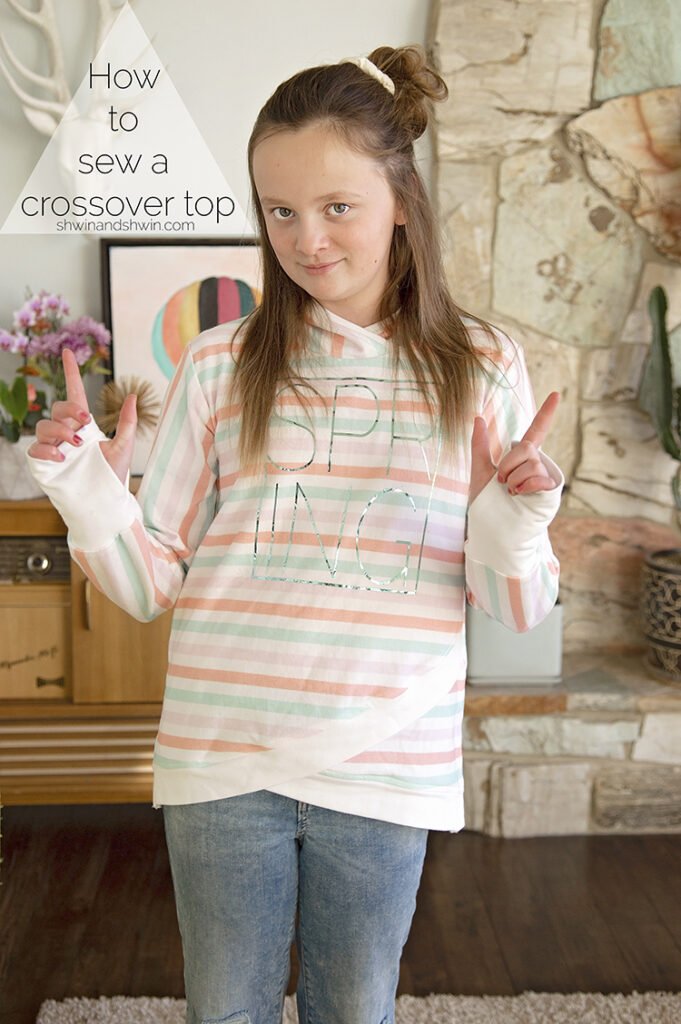 Abbey has a few tops that have this cute crossover front detail. She loves them and asked if I could make her a few more. It's a super easy hack to add to your favorite sweatshirt, or tee shirt pattern. I used the Olivia Top pattern for this one since it's a current favorite.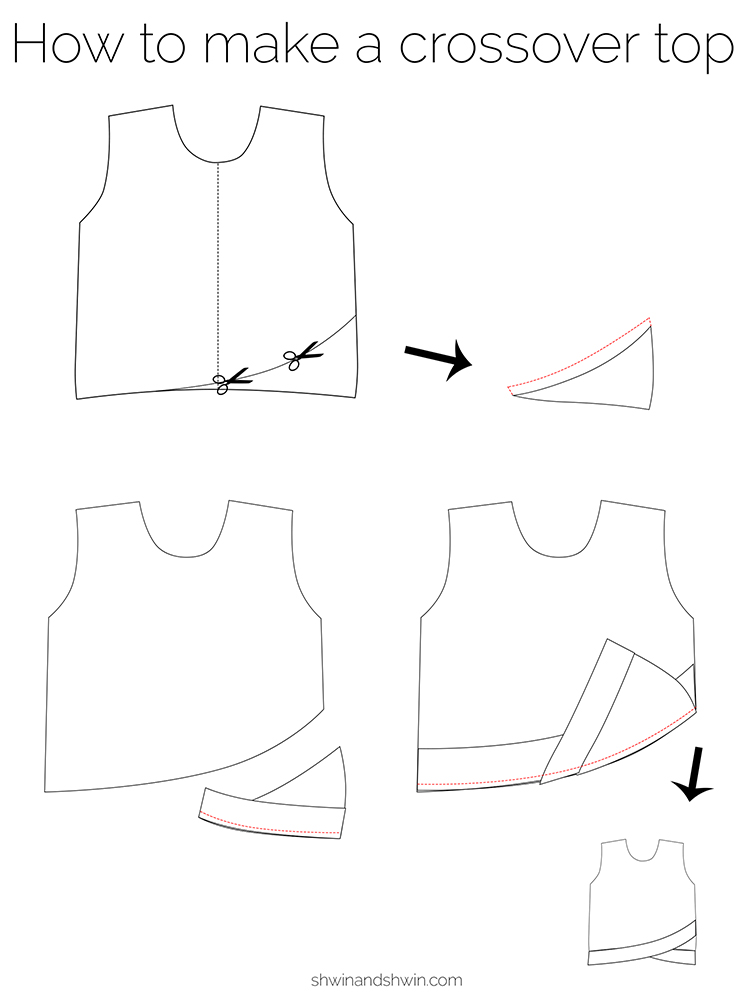 How to Sew a Crossover Top
Cut curved edge along bottom
Add seam allowance to the cut edge of the bottom section
Sew a waistband to the bottom small section
Then sew the waistband over the curved bodice with the lower section over the top.
You will also want to sew a waistband along the bottom of the back bodice. Then sew the pattern as normal.
I also added the free hood add on, and the thumbhole cuffs