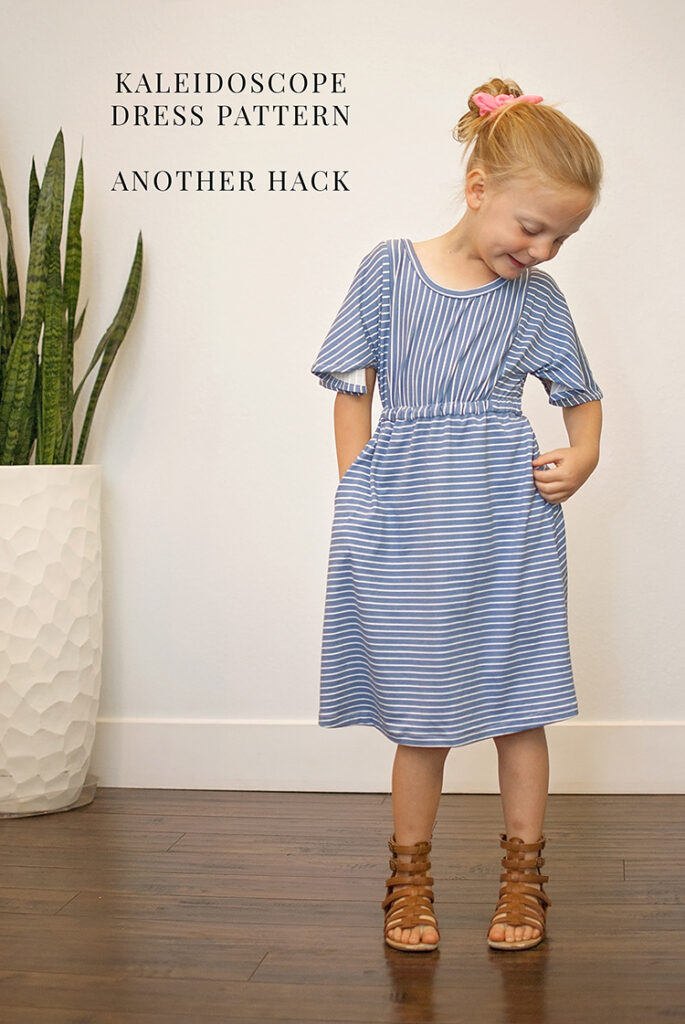 The Kaleidoscope Dress pattern might be a maxi dress but it makes a great knee length dress as well. I have already shared this pattern hack once, but I actually made this dress first. Call me a lazy blogger I have found so many old projects I made and never shared.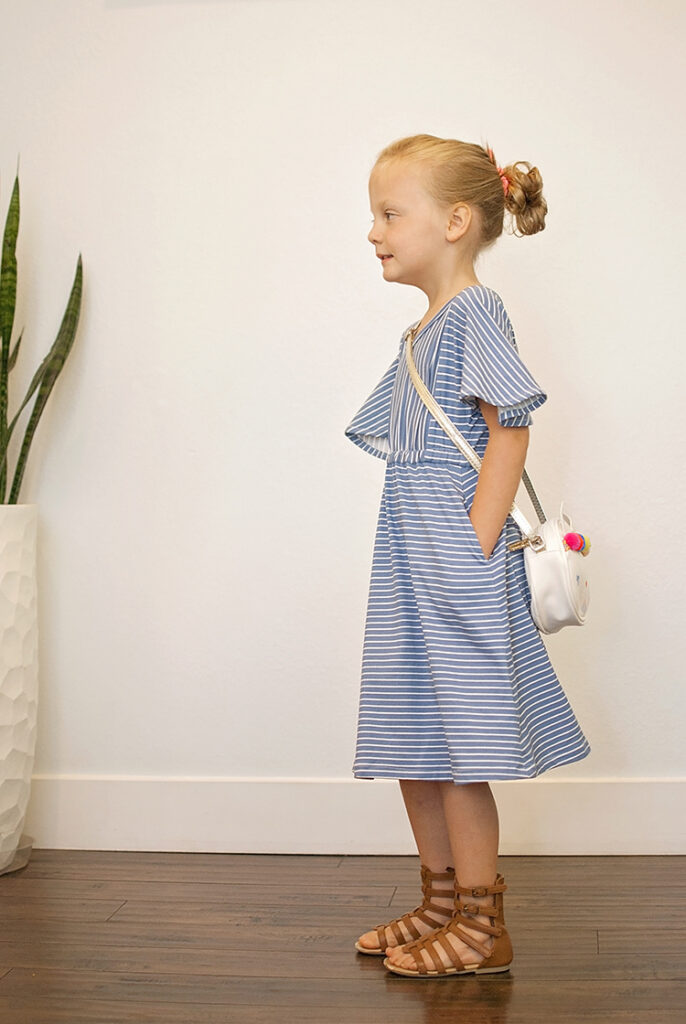 For this dress I made the exact same pattern hack as I did for this dress. I kept things simple for this one and used the same fabric for the whole dress. I used a double brushed poly which drapes like a dream. I think it's my favorite type of fabric to sew in this pattern.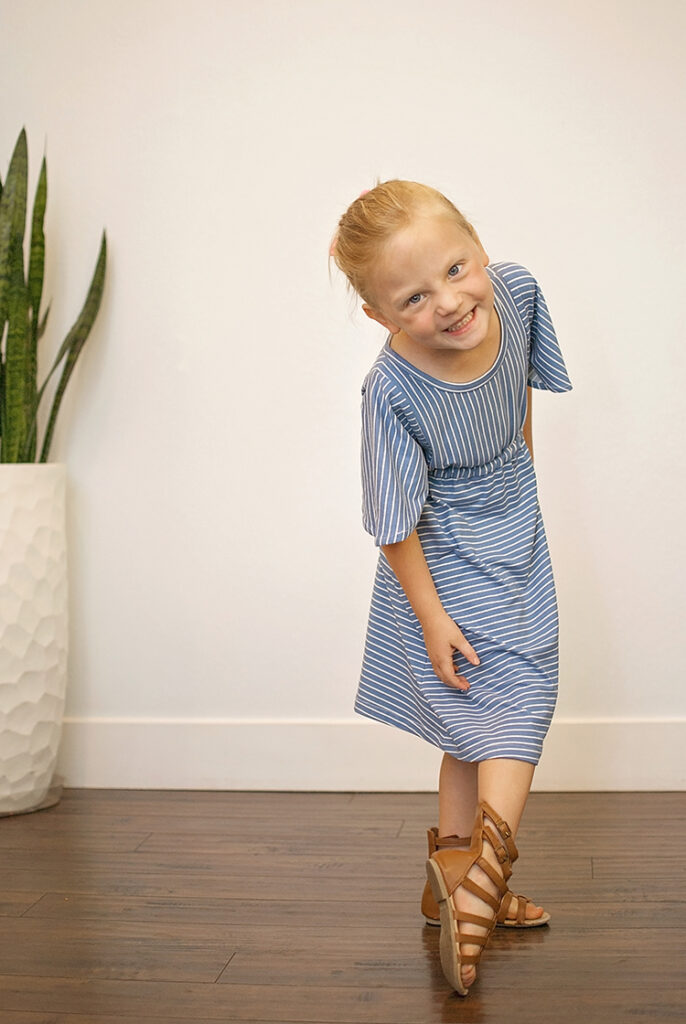 I love to be able to play with stripes and playing with different directions. It's a great pattern for direction play. You can also color block the bodice and sleeves if you rather, like I have done a few times in the past.
You can see other versions of this pattern I have sewn up here
Find other things I have sewn from Shwin Designs Patterns here