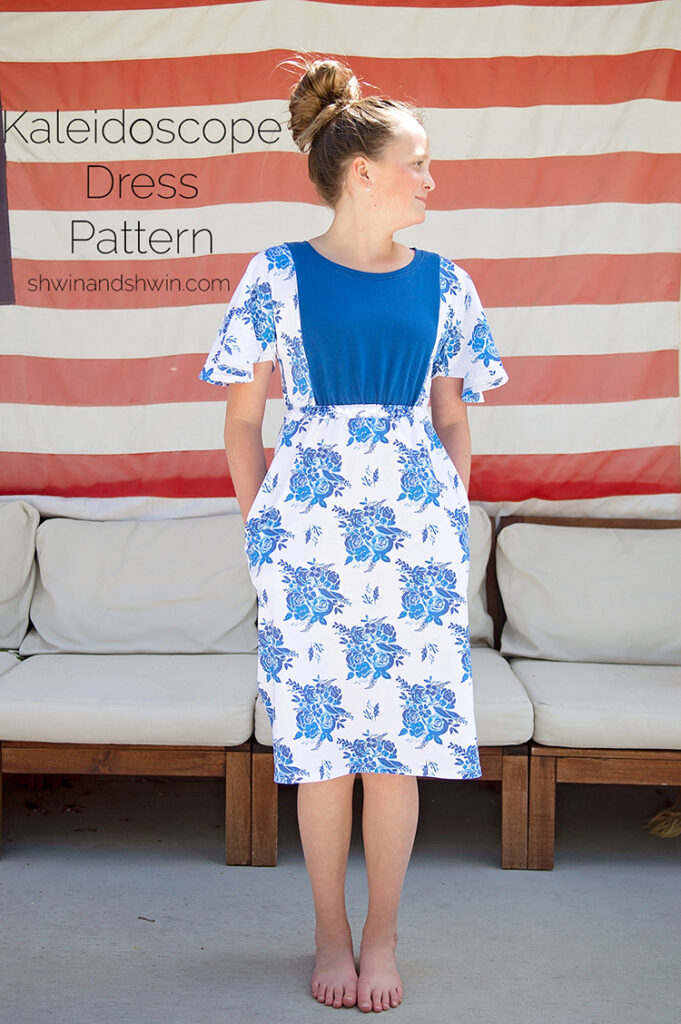 The Kaleidoscope dress pattern is one of my favorites; a comfortable knit dress, flowing sleeve, color block opportunity, pockets; and I love that it is a maxi dress. Sometimes, I am trying to squeeze it out of a little less fabric.
This blue floral knit from Raspberry Creek Fabrics was just calling out to be a Kaleidoscope dress. I only had about a yard and half to work with which wasn't quite enough for a full maxi length skirt. Cropping the skirt shorter was a simple solution.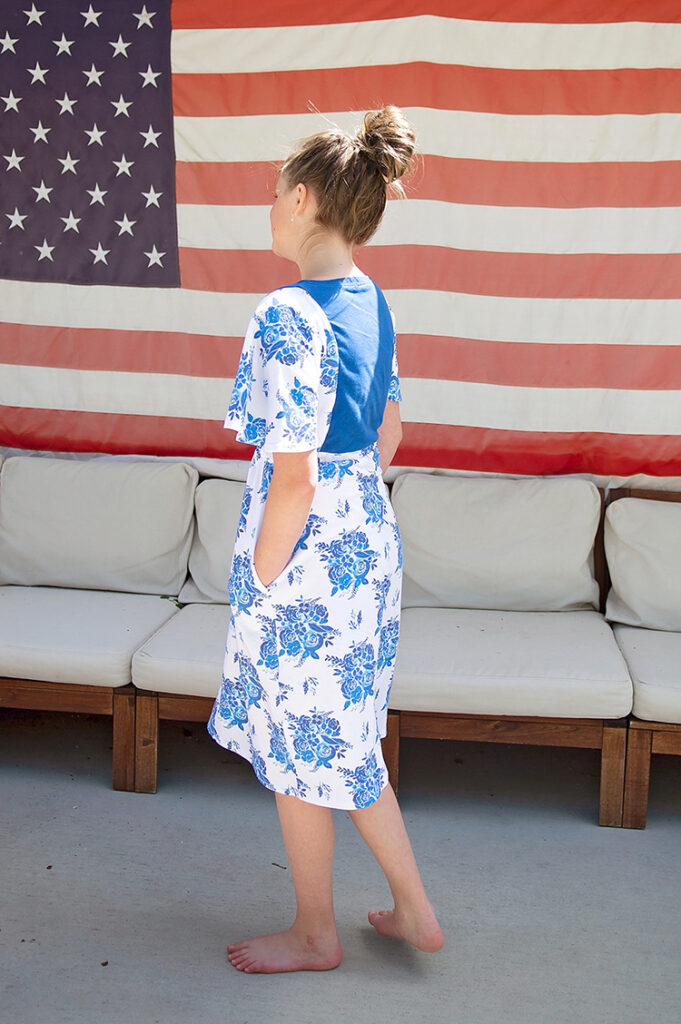 I love the flowing sleeve, and the blue contrast bodice. The pattern has a pieced bodice so pairing the blue contrast fabric for a color blocking opportunity seemed like a perfect choice. This also helped with the aforementioned fabric shortage.
How to "Hack" the Pattern
To do this hack it was easy, I measured how long I needed the skirt to be from waist to knee and cut the skirt pattern piece shorter to match that length. It might be the easiest hack you will ever do. I didn't adjust the width or flare of the skirt just the length.
You can find another hack I did for this pattern here.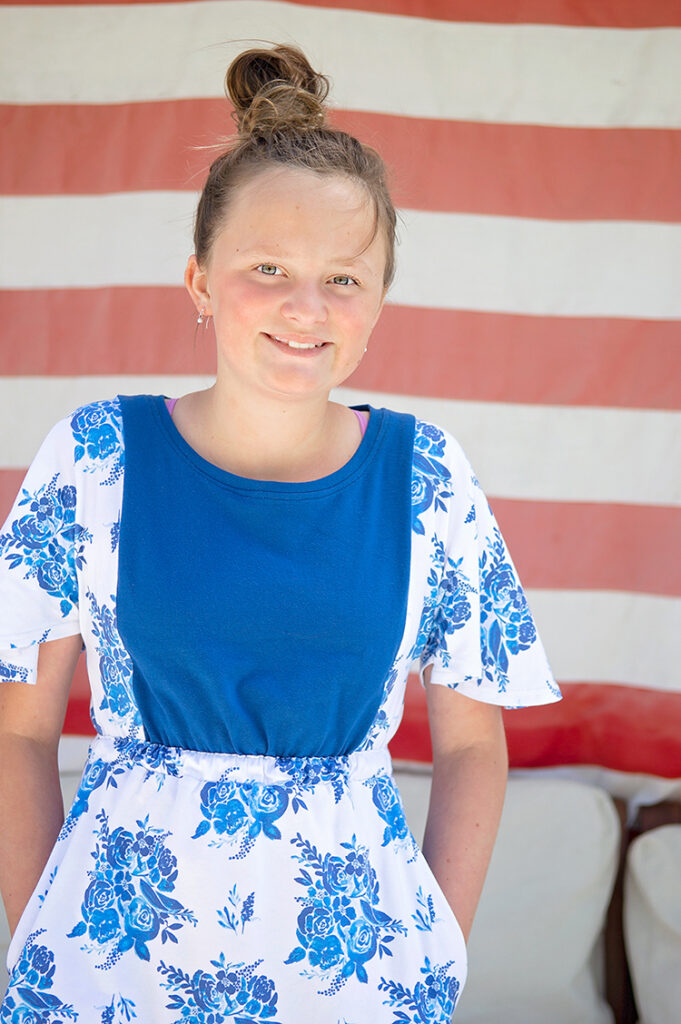 Abbey is now in the Women sizing for my patterns so I was so glad the pattern is for baby sizing though to Womens sizing. I love a pattern that can grow with the kids.